PLEASE NOTE THAT SARAH IS CURRENTLY ON MATERNITY LEAVE UNTIL JUNE 2019 AND WILL NOT BE TAKING ORDERS UNTIL THEN.
APOLOGIES FOR ANY INCONVENIENCE
All our cakes are made fresh to order, using only the finest of real ingredients – you won't find any preservatives or weird additives, just impeccable texture and delicious flavour.
GF / DF options available
Have a different cake in mind? Get in touch with Sarah to create your very own unique cake!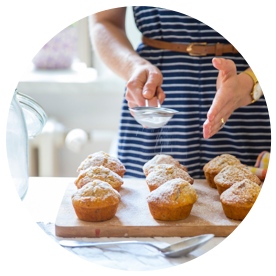 As our name suggests we do more than just Cakes. We also have a selection of delectable treats. They are perfect for your meeting, birthday or gathering.
NEED SOMETHING ELSE?
DOWNLOAD OUR EXTRA CATERING MENU HERE