All of our cakes are made fresh to order, using only the finest of real ingredients – you won't find any preservatives or weird additives, just impeccable texture and delicious flavour.
GF options available
Have a different cake in mind? Get in touch with Sarah to create your very own unique cake!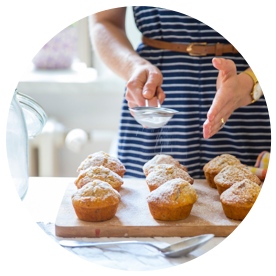 As our name suggests we do more than just Cakes. We also have a selection of delectable treats. They are perfect for your meeting, birthday or gathering.