INGREDIENTS
75g (1/3 cup) butter, softened
175g (just under 3/4 cup) castor sugar
60ml (1/4 cup) oil
125g (1 cup) plain flour
1 teaspoon baking powder
1/2 teaspoon salt
50g (1/2 cup) ground almonds
3 medium eggs + 1 medium egg yolk
1 teaspoon almond extract
1 teaspoon vanilla extract
1/4 cup jam (any variety of your choice)
12 glacé cherries
ROYAL ICING
2 egg whites (or powdered egg whites)
375g (3 cups) icing sugar
1-2 teaspoons lemon juice
METHOD

1. Preheat oven to 180C/356F and line a cupcake tin with paper liners.
2. In a medium bowl, beat butter for 1 minute with a hand/stand mixer. Gradually add sugar and beat until light and fluffy (for advice on creaming, see 'The Creaming Method' in the 'Baking Secrets' tab). Whilst beating, very slowly (we don't want to loose any air we have just made!) pour the oil in to the butter and sugar mixture and continue beating for another minute.
3. In a smaller bowl, crack eggs and whisk to combine. Add almond and vanilla extract. Slowly add the egg mixture into the butter mixture, incorporating as you pour until well combined.
4. In a medium sized bowl, sift flour, baking powder and salt. Add ground almonds and whisk to combine. Fold this mixture into the butter and eggs until just combined.
5. Soon mixture into cupcake tin, filling just half way. Place a dollop of jam on each cupcake then spoon more batter on top to cover the jam. The cupcake liners should be 3/4 full.
6. Bake for 15-20 minutes or until a skewer comes out clean when inserted (mine take exactly 18 minutes to bake).
7. Cool in tin for 10 minutes before inverting on a wire rack to cool. Once cool, ice with royal icing (or any icing of your choice) and top with a glacé cherry.
ROYAL ICING
In a medium sized bowl, beat egg whites and icing sugar with a hand/stand mixer until large in volume and shiny (about 3 minutes). Add lemon juice to create a thinner consistency.
Store cupcakes in an airtight container. They are best eaten the day they are made but will keep for 3-4 days.
NOTES
* Note that royal icing contains raw eggs. Please use with caution and only use eggs that are fresh, clean and have been properly refrigerated. Also, avoid contact between the yolks or whites and the shell. You could also use eggs that have been treated to destroy salmonella, by pasteurization or another approved method.
By Sarah Sears


PRO TIPS, TRICKS & EXTRAS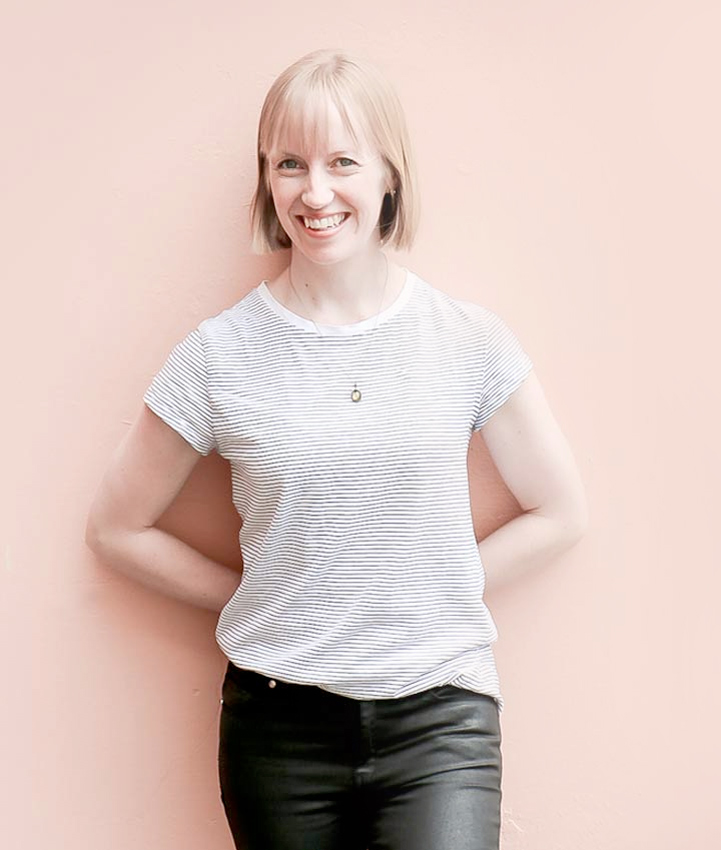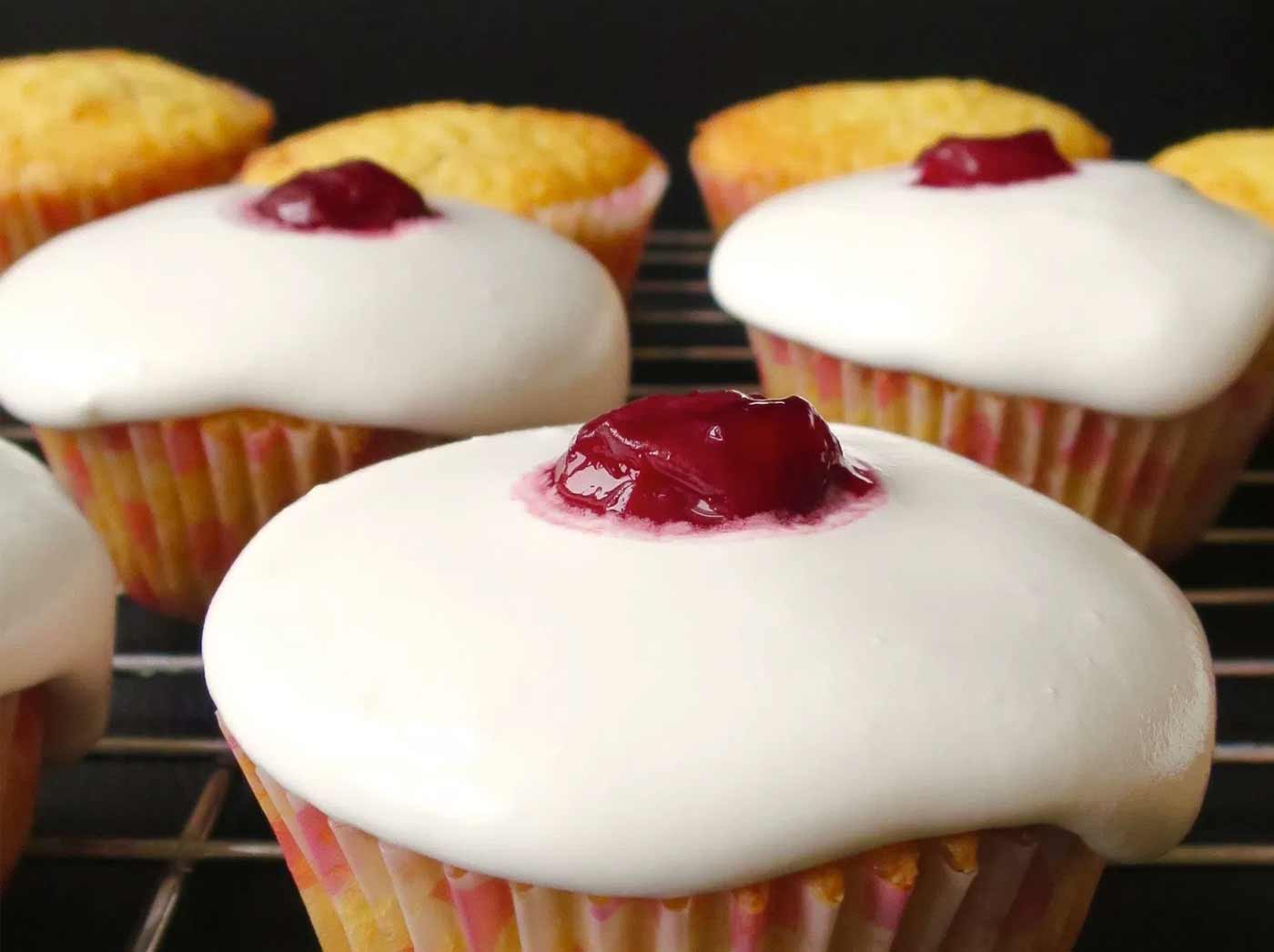 A tender and light almond cupcake with a fluffy royal icing – inspired by the Bakewell Tart.
After having just finished an incredible road trip around the UK where I was treated to a variety of British sweet food, I couldn't resist bringing a taste or two back with me to Brno.
Today's recipe is inspired by the little town of Bakewell and their famous Bakewell tarts. Kevin and I enjoyed eating these with friends and family during our visit to Bakewell last week. I wanted to recreate this little tart and transform it into a cupcake but with all the cuteness and flavour of the tart so that you too can experience the taste of the Bakewell.
Bakewell tarts traditionally consist of a short crust pastry shell which is filled with layers of jam, frangipane and a topping of flaked almonds, or a sweet icing finished with a glacé cherry. My almond cupcakes resemble more of the later – they have a frangipane-styled filling and are iced with a smothering of royal icing and topped with a glacé cherry. Don't they look sweet?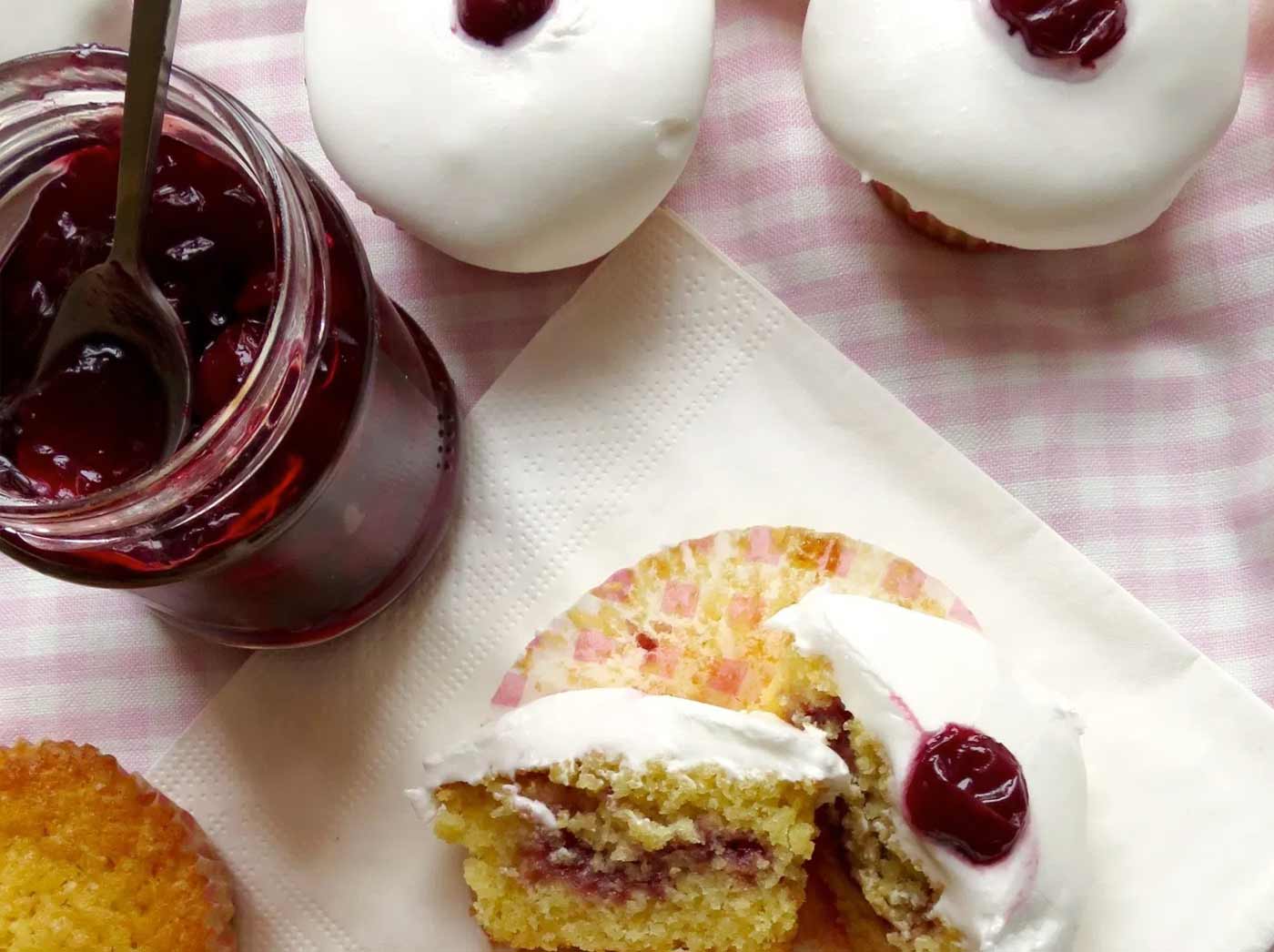 They remind me the snow topped houses surrounding me in Brno at the moment. Very pretty indeed.
To make these little cakes extra special, they are filled with a dollop of raspberry jam before baking which makes them similar to their Bakewell Tart sister and also gives a sweet surprise to the person devouring them.
I worked hard on this recipe to get it just right and I'm so excited to share it with you. These cupcakes are so tender, so light and so flavourful. The almond essence/extract gives them a slight marzipan flavour kick which is the flavour that takes me straight back to Bakewell (If you're not a fan of marzipan then don't be dismayed as you can easily substitute almond essence/extract with extra vanilla extract and they will be just as delicious!)
So what went on behind the scenes of these little cakes? Quite a bit really but lucky for you, I have done all the hardwork so that you don't have to!
Baking Secrets:
Let me share some baking secrets with you, especially when it comes to baking with ground almonds. Ground almonds have the tendency to dry baked goods out and can also make them heavy and 'stodgy'. This is easily avoided however with a few handy baking secrets:
Baking secret 1:
Using a combination of plain flour and ground almonds helps to hold the mixture together as well as create a less dense texture. The proteins in flour also help to form gluten which contribute to the structure of the cupcake.
Baking Secret 2:
Ground almonds soaks up moisture, so an extra egg yolk is used to compensate for this as well as adding more richness to the tender cupcake.
Baking Secret 3:
The creaming method is used to incorporate air into the mixture, giving the cupcakes lift and allowing more holes to be enlarged by the baking powder (creating even more lift).
Baking Secret 4:
Butter v.s. oil
Initially, I used all butter as the fat source. Although the cupcakes were delicious in flavour, the texture was dense and not as light as I would have liked them to be.
Why?
Because although butter is a great flavour enhancer, it doesn't coat the flour proteins as well as other fats (like oil) do. Coating the flour proteins is important for preventing too much gluten from being formed.
– Remember when it comes to cakes, we only need a tiny bit of gluten. Too much gluten means tough, chewy cakes, yuck.
Thus, I used a combination of butter (for ultimate taste) and oil (for mouthwatering tenderness and fluffiness).
The result was my idea of the perfect cupcake – so tender, so fluffy yet still so buttery and heavenly tasting.
Take a look at the difference –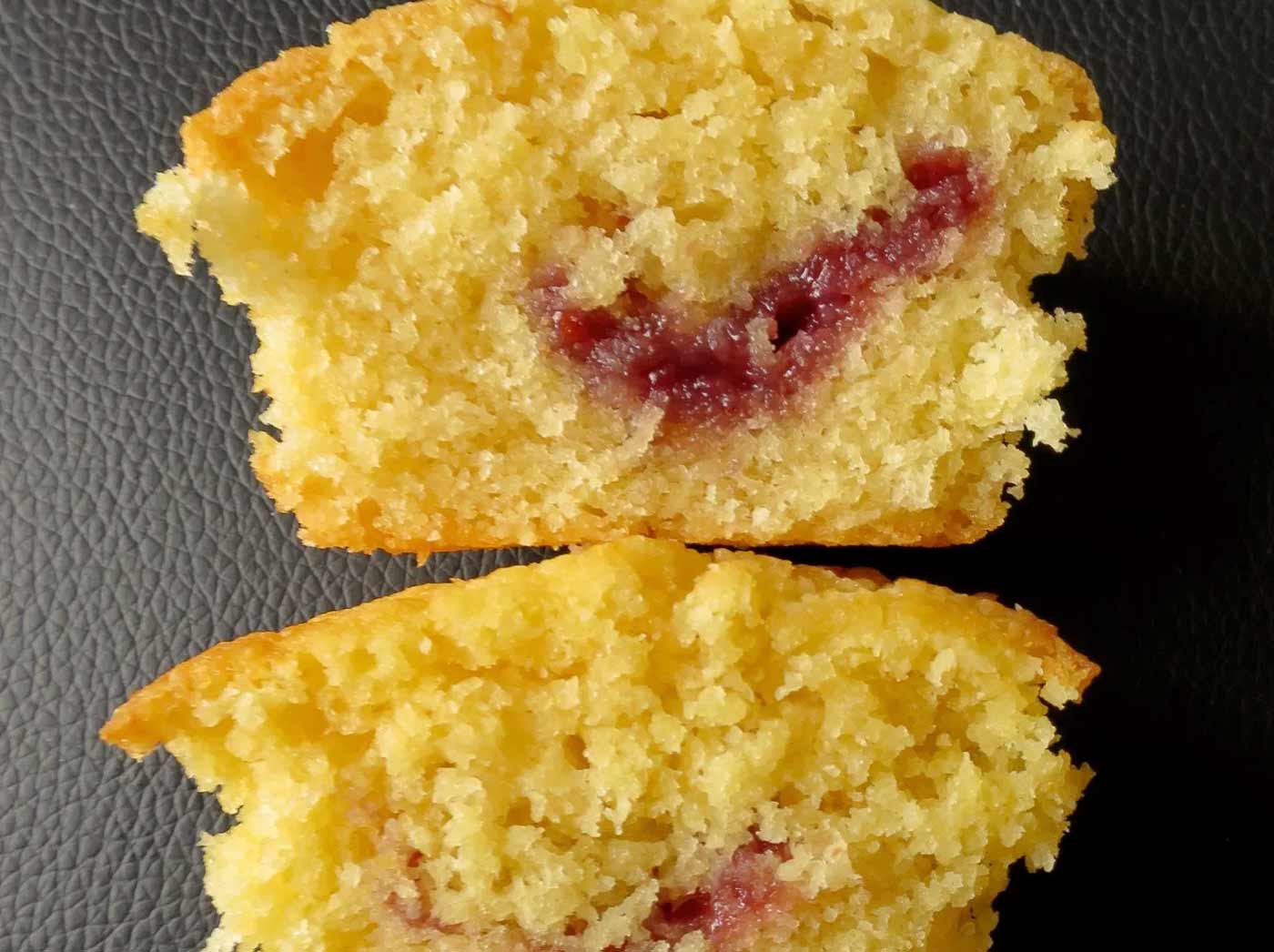 Can you guess which is which?
The top is the one which has a combination of both butter and oil and the bottom is the one with only butter. As you can see, the texture is so much lighter in the one with oil and it also rose higher than the all-butter cupcake, creating even more lift and fluffiness!
I can't wait for you to try these to see what you think. They are the ideal afternoon tea party food and they would also be a hit at any baby/bridal shower or any Ne Year celebratory event.
Happy baking!
x
* Be aware that royal icing contains raw eggs and should be used with caution (see notes below).
YOU MIGHT BE INTERESTED IN