WHAT ARE YOU INTERESTED IN?


COOKING IS AT ONCE CHILD'S PLAY AND ADULT JOY. DONE WITH CARE IT IS AN ACT OF LOVE.
OUR MOST POPULAR RECIPES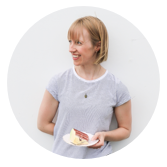 DO YOU WANT TO BE A BETTER BAKER?

Here you'll find loads of tips, tricks and baking secrets that I've personally developed and experimented with to help you bake with success every time.
the secret
ingredient is
always
love
I believe baking should be a pleasure, not a stress. That's why I spent a lot of time learning the "hows" and "whys" behind baking disasters so that I could become a stress-free and better baker. I love sharing all my learned baking secrets with you in the hope that you too can bake with success every time.
 Sarah, Founder GET SARAH'S LATEST
RECIPES & BAKING SECRETS!
Never miss out on the best tips, tricks and delicious creations