INGREDIENTS
170g (3/4 cup) butter
220g (1 cup) soft brown sugar (must be soft, not granulated)
100g (1/2) white sugar
250g (2 cups) plain flour
1/2 tsp baking soda
1/2 tsp salt
1 tsp vanilla extract
1 egg +1 egg yolk (slightly beaten)
160g (1 cup) white chocolate chips      40g (1/4 cup) dried cranberries
METHOD

1. Start by chopping up the butter in cubes and place in a medium sized pot (cutting the butter helps the butter to melt evenly and quickly). Melt butter over a low-to medium heat and mix in brown sugar and white sugar until well blended. Set aside to cool slightly (we need to add the eggs soon and we don't want them to cook).
2. In a medium sized bowl, sift together the flour, baking soda and salt and then whisk them together to ensure that they are evenly distributed. Set this aside.
3. To the butter mixture, add vanilla, egg and egg yolk and beat until light and creamy.
4. Now add the sifted ingredients until just blended. Fold in the white chocolate and cranberries.
5. Place bowl of cookie dough in the fridge for 15 minutes (or until firm enough to roll into balls). Roll the mixture into walnut sized balls. *If you have the time, chill the cookie dough balls in the fridge for 30 minutes or even better, over night – this helps the flavours to intensify and prevents the cookies from spreading too quickly when cooking.*
6. When ready to bake, preheat your oven to 165 Degrees Celsius (330 Degrees Fahrenheit) and grease a baking tray or line with baking paper.
7. Place cookie dough balls onto the baking tray, but do not press down (i.e. leave them as balls). Cookies should be about 8 cm apart.
8. Bake for 15 minutes.
(The cookies will look really soft and as though they are not quite done – this is when you need to take them out.) They will continue to cook slightly on the tray and will set in a couple of minutes.
Place onto a wire rack to cool and then devour.
NOTES
1.These cookies taste even better on the second day after they are made. They will keep for up to a week, stored in an airtight container.
2. Keep them for later: Uncooked cookie dough freezes really well. Just place the rolled cookie dough balls in an airtight container and place in the freezer. I often do this with half of the mixture – that way I always have cookies ready to go when needed.
By Sarah Sears


PRO TIPS, TRICKS & EXTRAS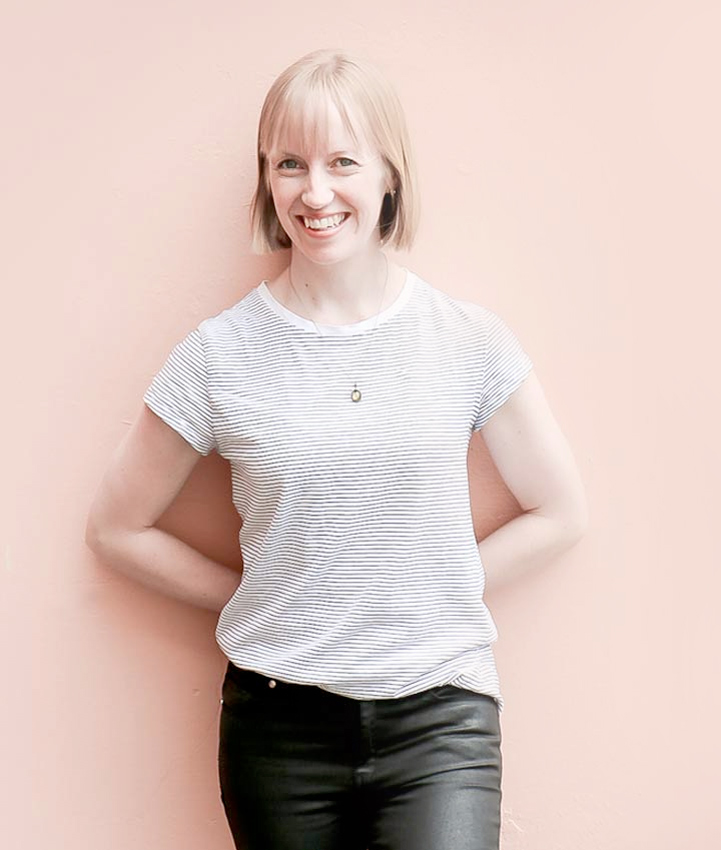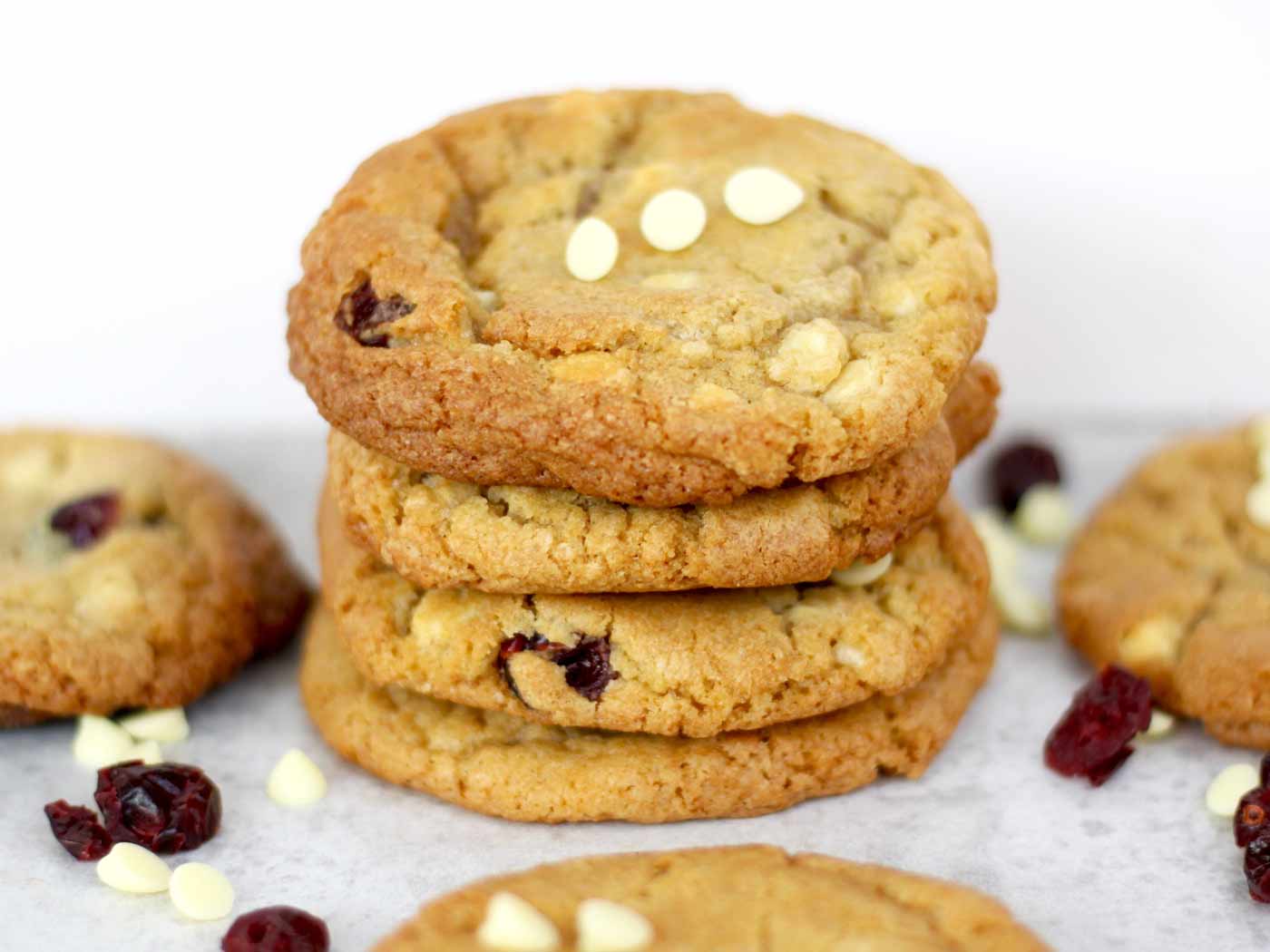 These cookies are a variration of my all time favourite chocolate chunk cookies.
I was asked to bring a plate for a 2 year olds birthday party, so chose to make these and they were a hit!  Not the healthiest treat for 2 year olds but the adults seemed to eat them all before the children knew they were even there.
These cookies are just as moorish and delicious as their chocolate chunk cookie relatives and I love the combination of cranberry tang with the hit of white chocolate.
Definitely a moorish treat!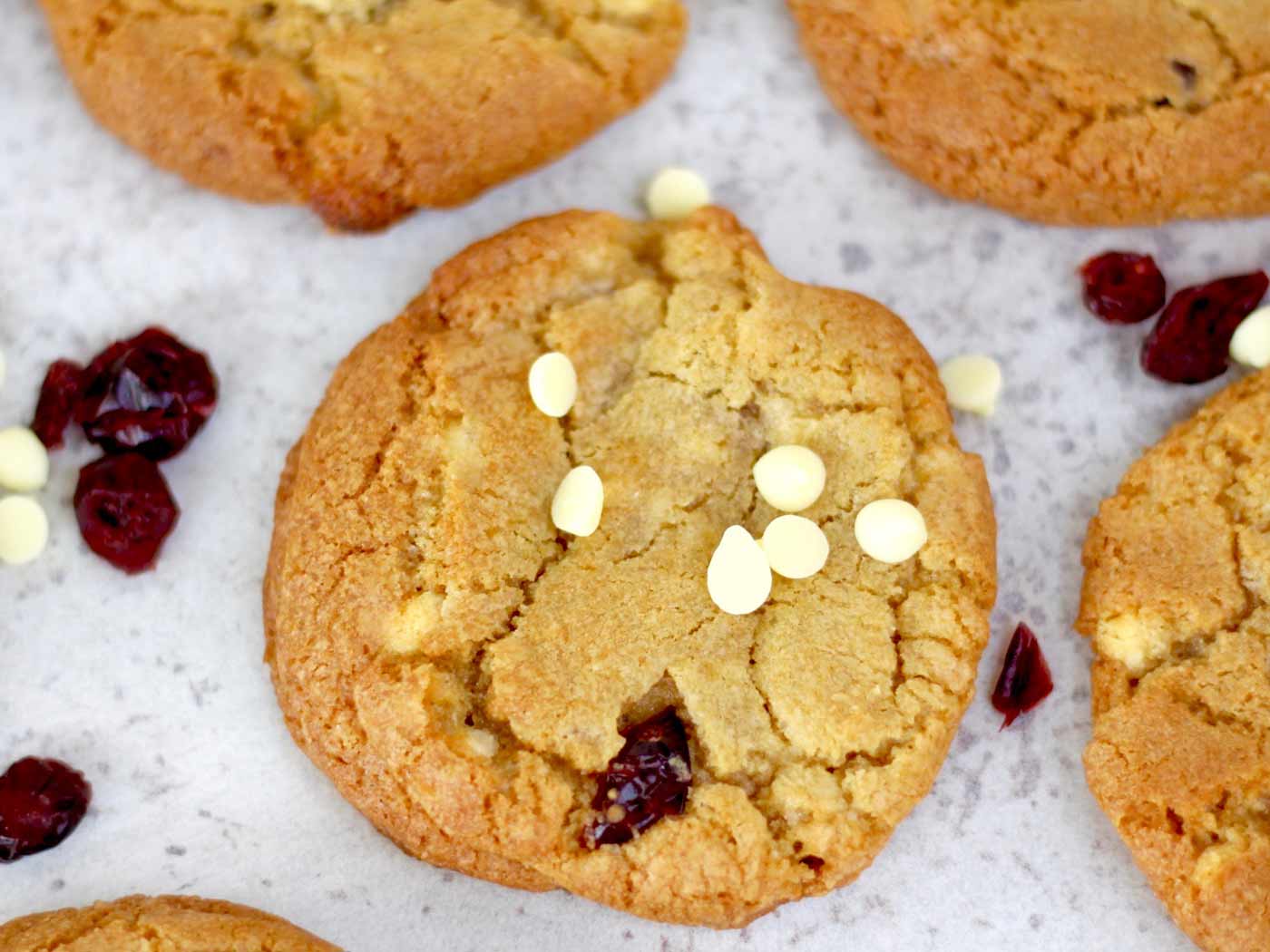 If you're wondering how and why these cookies are so good, the secret lies in:
The extra egg yolk (for added richness)
Brown sugar (for fudginess)
Melted butter (for chewiness)
Baking soda (to help the cookies spread just like subway cookies do).
Learn more about how these ingredients work here.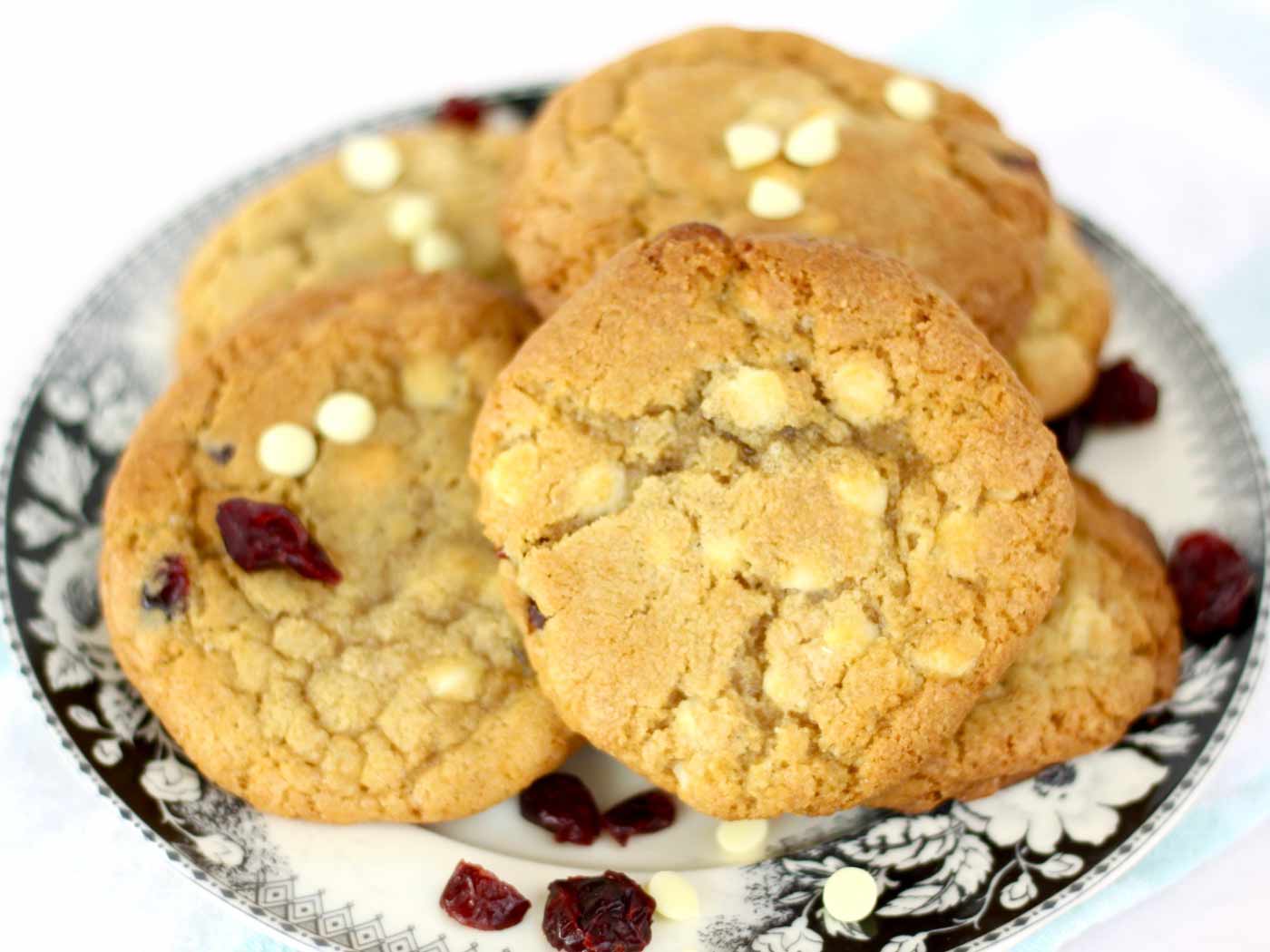 YOU MIGHT BE INTERESTED IN