INGREDIENTS
170g (3/4 cup) butter
220g (1 cup) soft brown sugar (must be soft, not granulated)
100g (1/2 cup) white sugar
220g (1 + 1/2 cups) plain flour
30g (1/4 cup) cocoa powder
1/2 tsp baking soda
1/2 tsp salt
1 tsp vanilla extract
1 egg +1 egg yolk (slightly beaten)
180g (1 cup) dark and white chocolate, coarsely chopped
METHOD

1. Start by chopping up the butter in cubes and place in a medium sized saucepan (cutting the butter helps the butter to melt evenly and quickly). Melt butter over a low-to medium heat and mix in brown sugar and white sugar until well blended. Set aside to cool slightly (we need to add the eggs soon and we don't want them to cook).
2. In a medium sized bowl, sift together the flour, cocoa powder, baking soda and salt and then whisk them together to ensure that they are evenly distributed. Set this aside.
3. To the butter mixture, add vanilla, egg and egg yolk and beat until light and creamy.
4. Now add the sifted ingredients until just blended. Check the temperature of the dough with your hand. If it's still really warm, it may melt the chocolate. In which case, leave in the fridge for a a few minutes to cool slightly. Once it's cool enough, stir in the chocolate.
5. Roll the mixture into walnut sized balls (it's easier to do this if mixture has been chilled in the fridge for several minutes first), place back into the bowl and refrigerate (bowl and all) for a minimum of 15 minutes or ideally over night – as noted in the post below, this helps the flavours to intensify and prevents the cookies from spreading too quickly when cooking.
6. Once your cookies have chilled, preheat your oven to 165 Degrees Celsius (330 Degrees Fahrenheit) and grease a baking tray or line with baking paper.
7. Place cookie dough balls onto the baking tray, but do not press down (i.e. leave them as balls). Cookies should be about 8 cm apart.
8. Bake for 15 minutes. The cookies will look really soft and as though they are not quite done – this is when you need to take them out. They will continue to cook slightly on the tray and will set in a couple of minutes. Place onto a wire rack to cool and then devour. If you have not chilled the dough, then only bake for 10-12 minutes.
NOTES
*Watch these little beauties carefully after 12 minutes. My oven bakes them perfectly at exactly 15 minutes but all ovens differ slightly. 
1.These cookies taste even better on the second day after they are made. They will keep for up to a week, stored in an airtight container.
2. Keep them for later: Uncooked cookie dough freezes really well. Just place the rolled cookie dough balls in an airtight container and place in the freezer. I often do this with half of the mixture – that way I always have cookies ready to go when needed.
By Sarah Sears


PRO TIPS, TRICKS & EXTRAS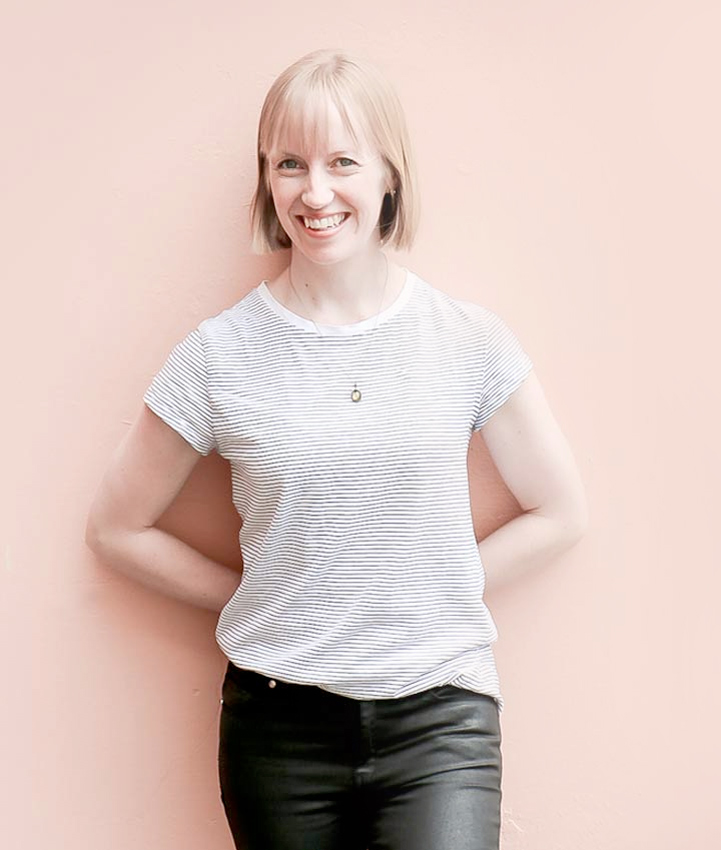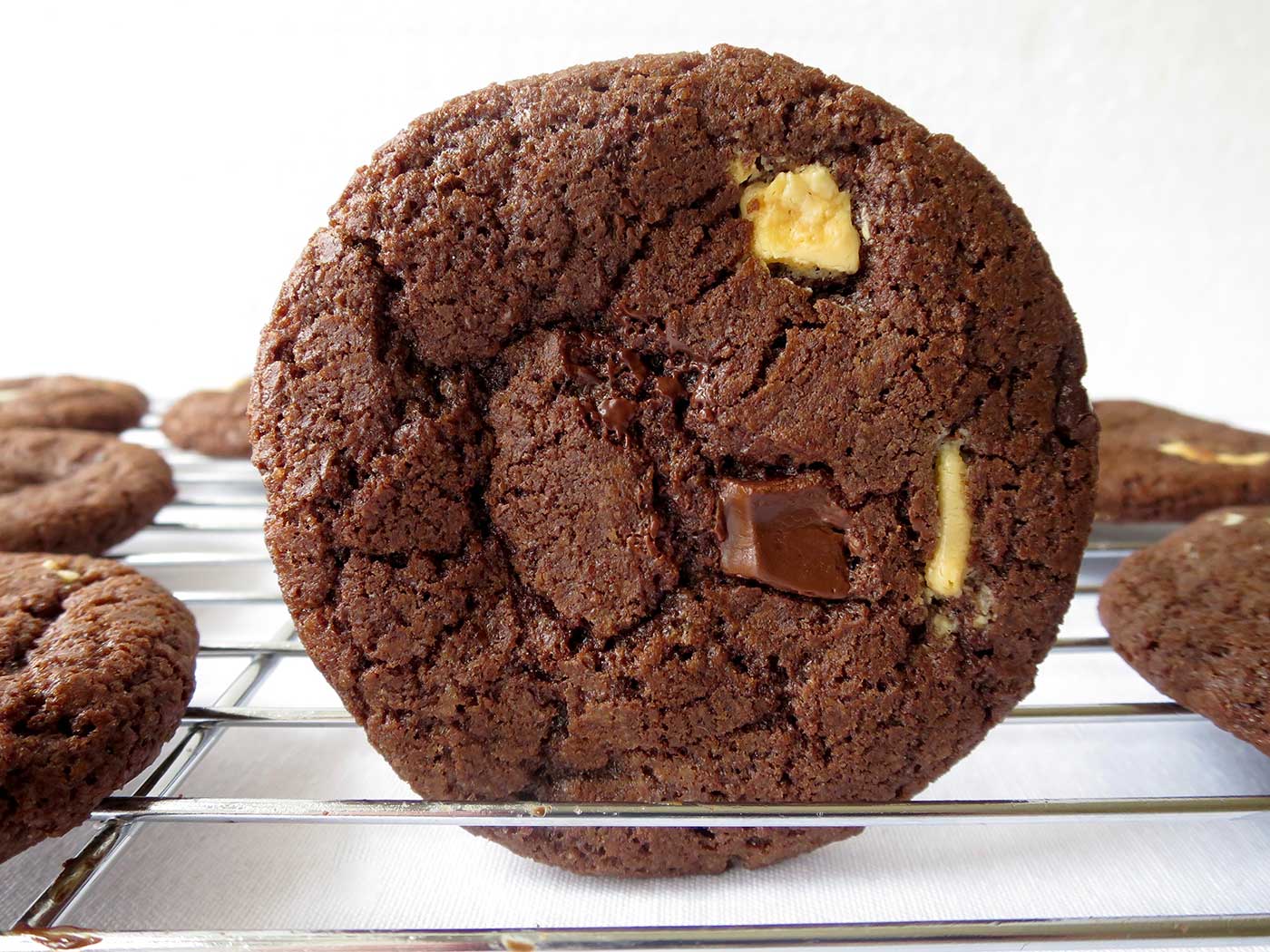 Triple chocolate chunk cookies – that's a mouthful to say, no? Luckily it's an insanely good one. Think chocolate sub-way cookies, but better!
My chocolate chunk cookie recipe is one of the most popular recipes on my blog. Clearly I wasn't lying when I said that they are my idea of the perfect cookie in every way possible – they have a chewy and soft texture but also just enough crunch to satisfy any cookie craving. They are thin, but not too thin, they have a pretty cracked surface and they are ever-so-fudgy. Because you all seem to love these so much, I thought I would take these cookies to the next level and transform them into something even more amazing (yes it's possible…) – Introducing, triple chocolate chunk cookies: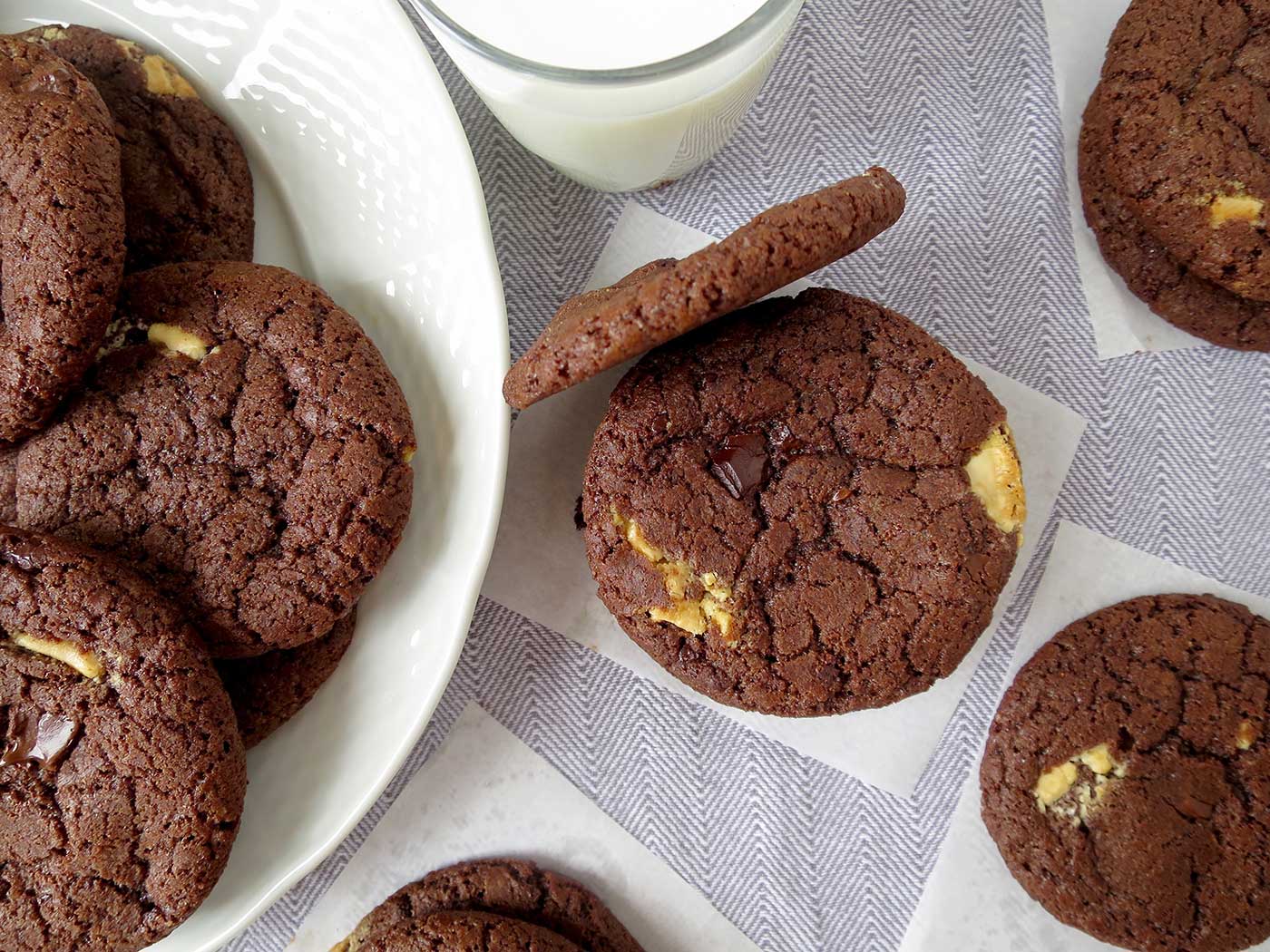 If you like the chocolate chunk cookies, you are going to
love
these. The baking process is just as easy as the original recipe, except we substitute some of the flour with cocoa powder and add white chocolate to the mix. 😋
A few important reminders:
Chill the dough before baking…(remember this helps intensify the flavours and prevents the cookies from spreading too much.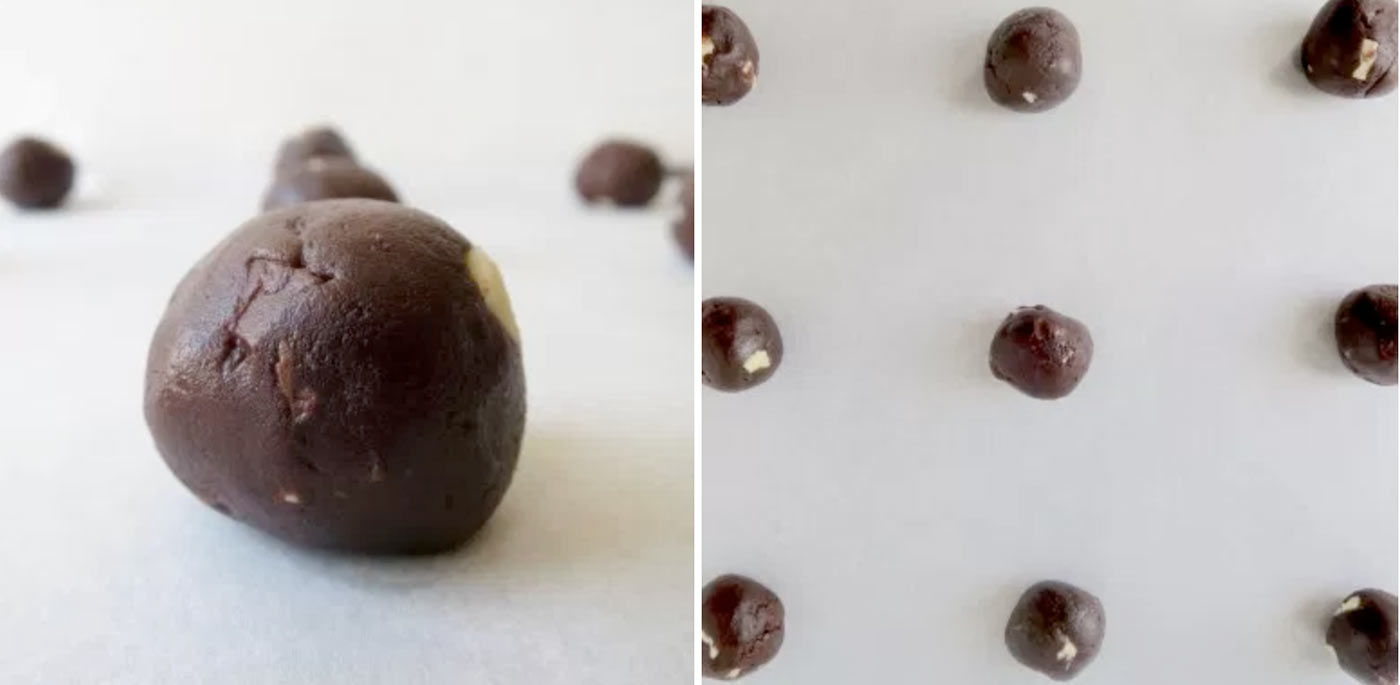 Do under-bake them (15 minutes baking time maximum). These babies continue cooking on the baking tray, so leave them to cool on the tray before transferring them to a cooling rack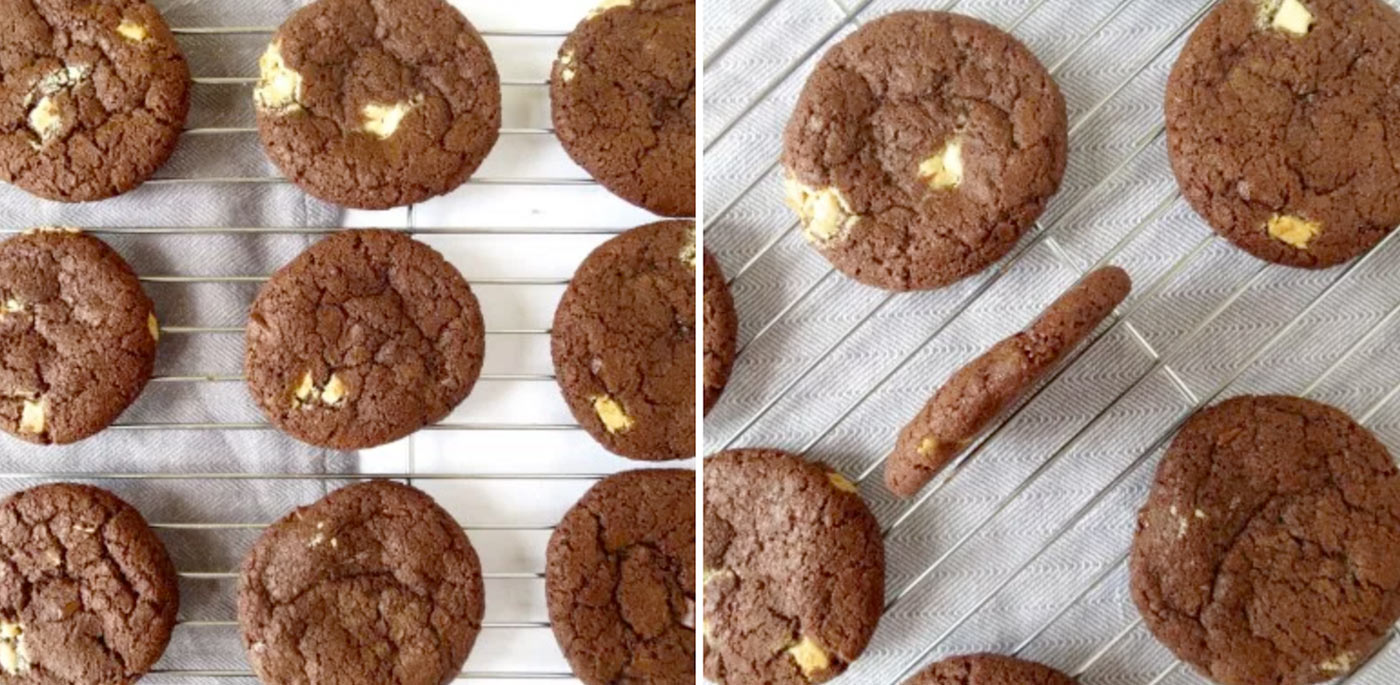 Use soft brown sugar for that uber-fudgy texture goodness. No granulated brown sugar allowed here, sorry.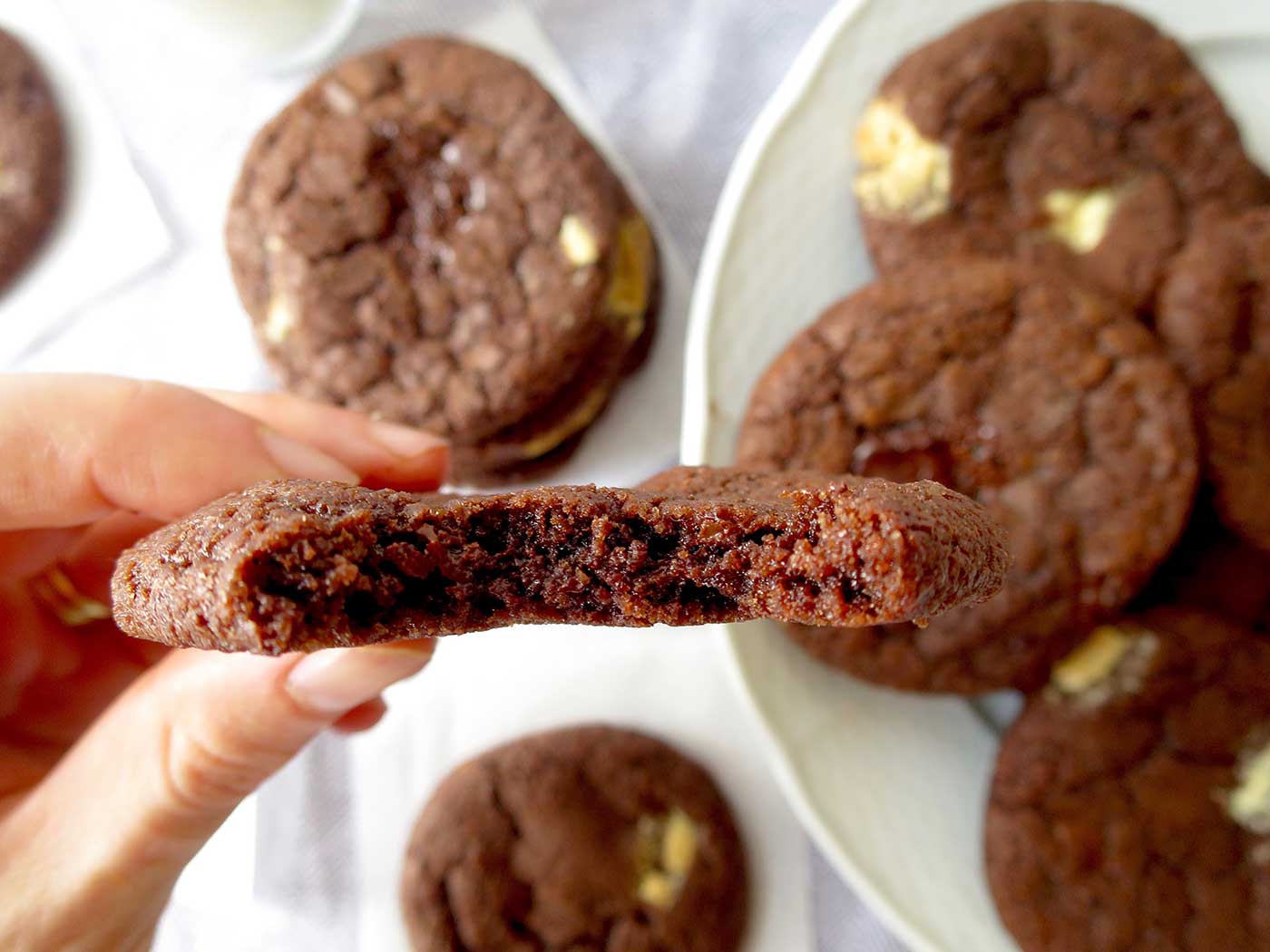 Grab a glass of milk to dunk them in (optional but highly recommended).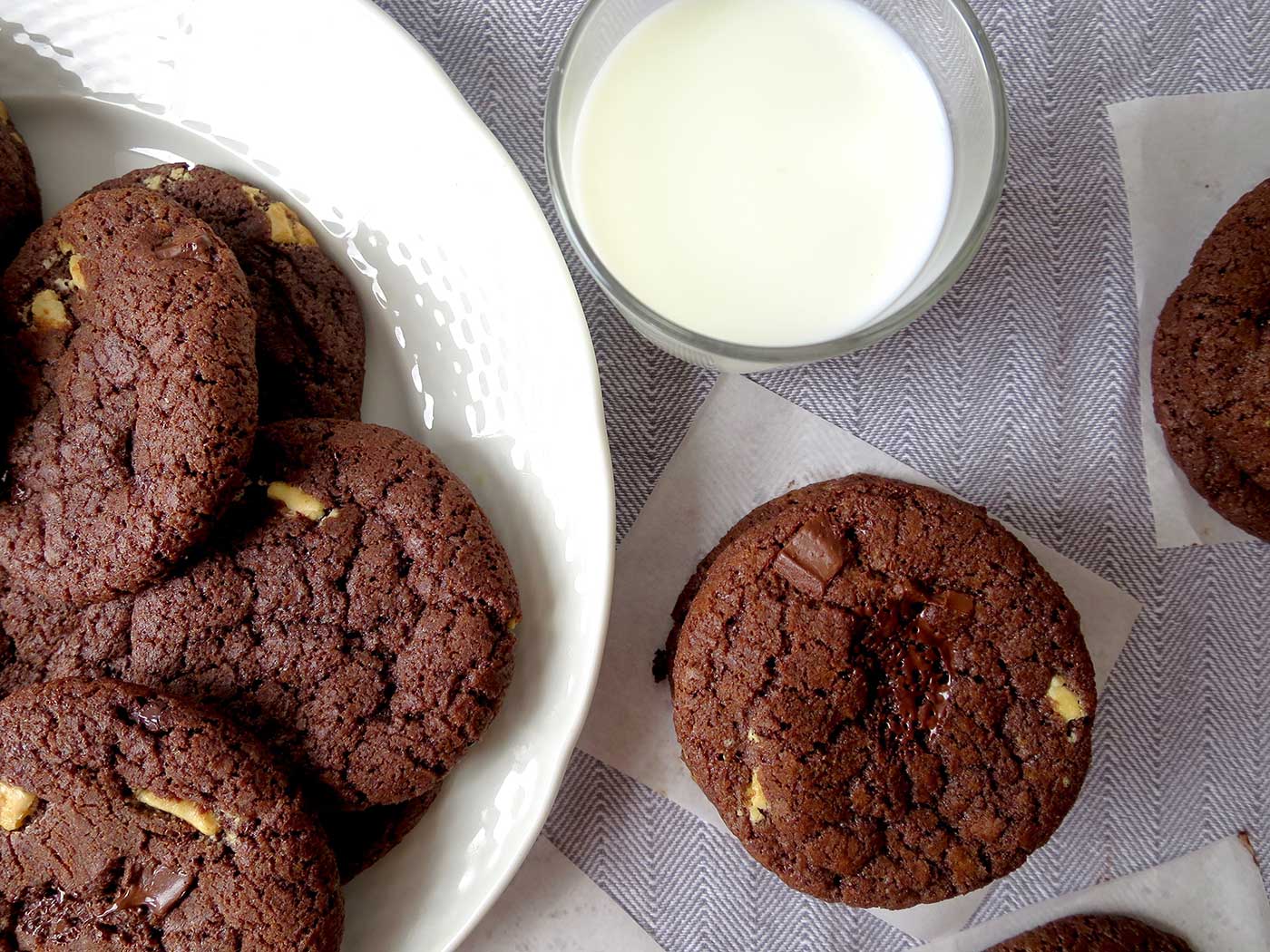 Enjoy as per usual 🙂 I'd love to know what you think of these!
YOU MIGHT BE INTERESTED IN