INGREDIENTS
200g (1 cup) white sugar
225g (1 cup) butter, cubed and at room temperature*
1 egg
1 tablespoon milk
1 teaspoon vanilla
375g (3 cups) plain flour
60g (1/2 cup) cornflour
ICING
250g (2 cups) icing sugar
1 tablespoon milk
1 teaspoon vanilla extract
Food colouring of choice
METHOD

1. Preheat the oven to 190C (375) and line two baking trays with baking paper.
Using a stand mixer with paddle attachment (or handheld mixer) beat the butter and sugar until super creamy and fluffy. Add eggs and vanilla and beat until just combined.
2. Sift flour and cornflour into the butter and sugar mixture and mix on a slow speed until it all comes together.
3. Scoop the dough out on to a clean surface and make two rounds with it. Wrap one and place one in the fridge while you roll the other one out between two pieces of baking paper (this prevents the dough from sticking to the bench and also prevents needing more flour). Roll the dough to about 1/4 inch thick and cut shapes with cookie cutters. Place on prepared trays and bake for 8-9 minutes (baking time will depend on how big your cookie cutters are). Continue the process until all dough is gone (don't forget about the other half in the fridge 🙂 )
4. Once cookies are completely cool, ice them (I like to use a piping bag, but a knife or spoon works fine too).
To make icing: Sift icing sugar into a bowl. Stir in milk, vanilla and any colourings and mix until smooth.
Notes
* If using unsalted butter, add 1/2 teaspoon of salt to the dry mixture.
** The size of the cookie cutters will determine
By Sarah Sears


PRO TIPS, TRICKS & EXTRAS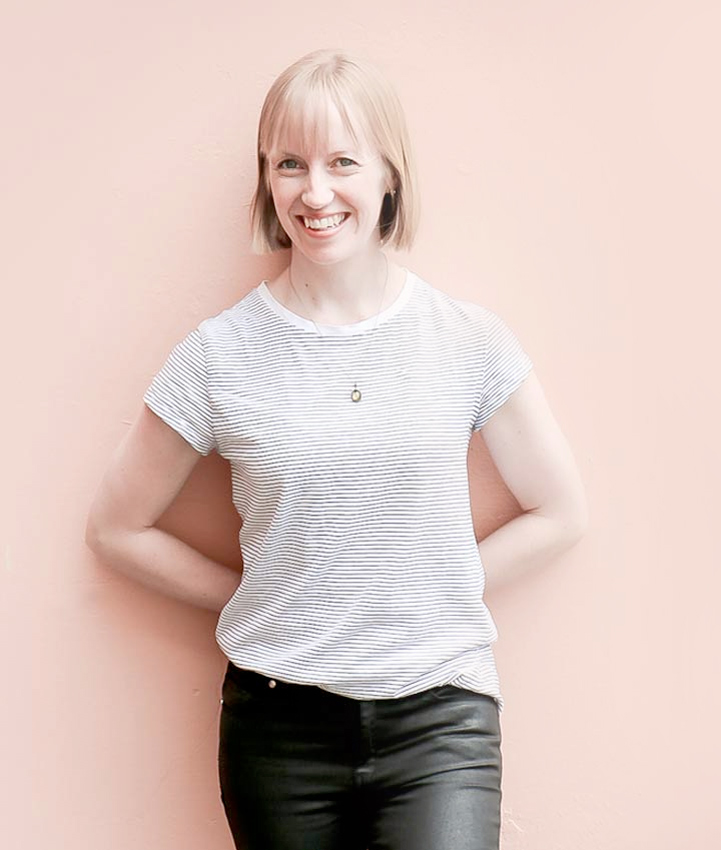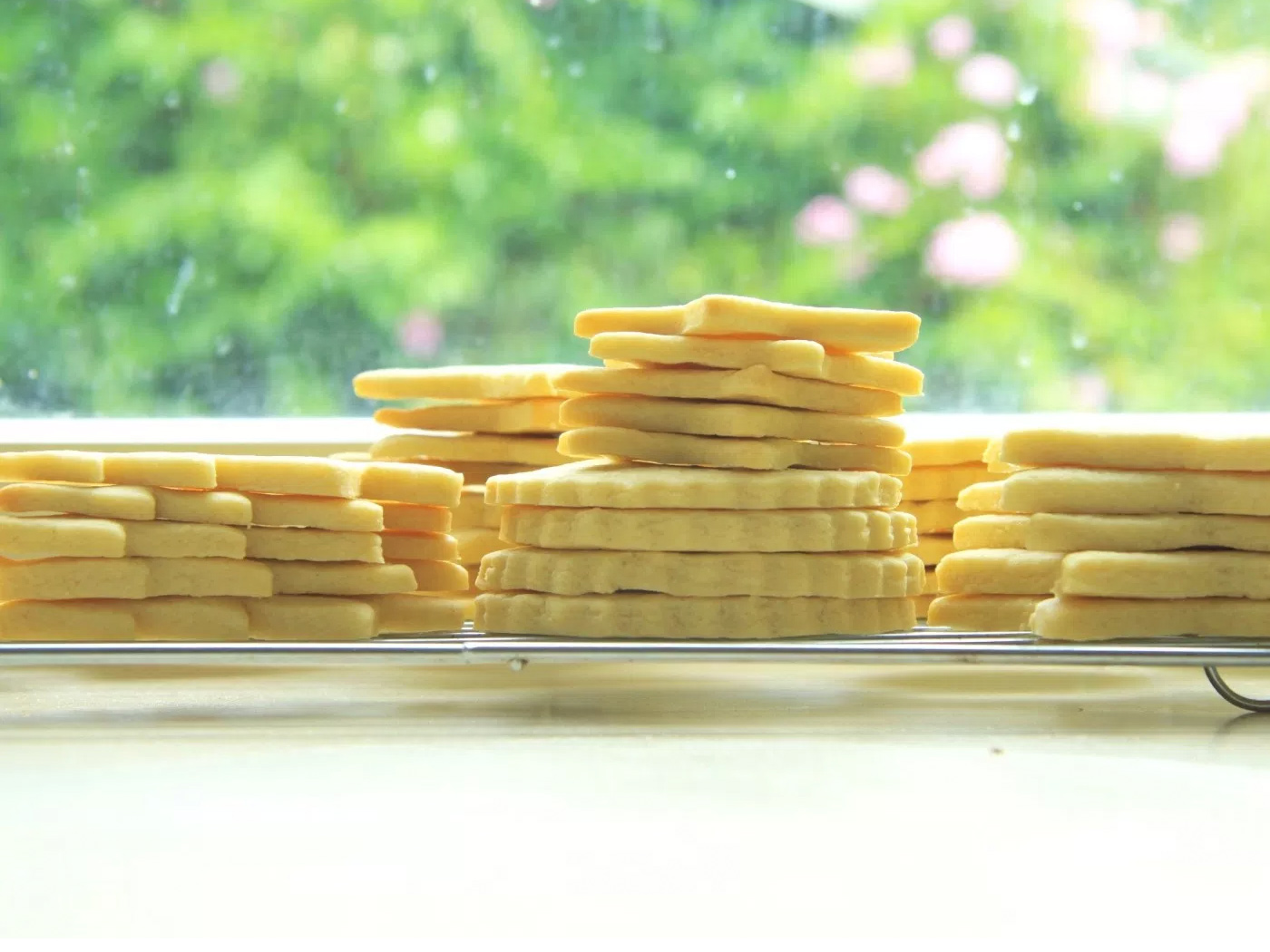 These perfect sugar cookies don't spread but instead hold their shape wonderfully during baking. They taste incredible too!
Hello friend,
I have the perfect recipe for you to make for friends and family who are likely to visit you over the next few weeks (or you can take them when you visit them).
They are these perfect sugar cookies. And when I say perfect, I really mean it. These cookies don't spread like many other roll out sugar cookies do, as they have a magic ingredient in them that prevents spreading and enhances the tenderness of them.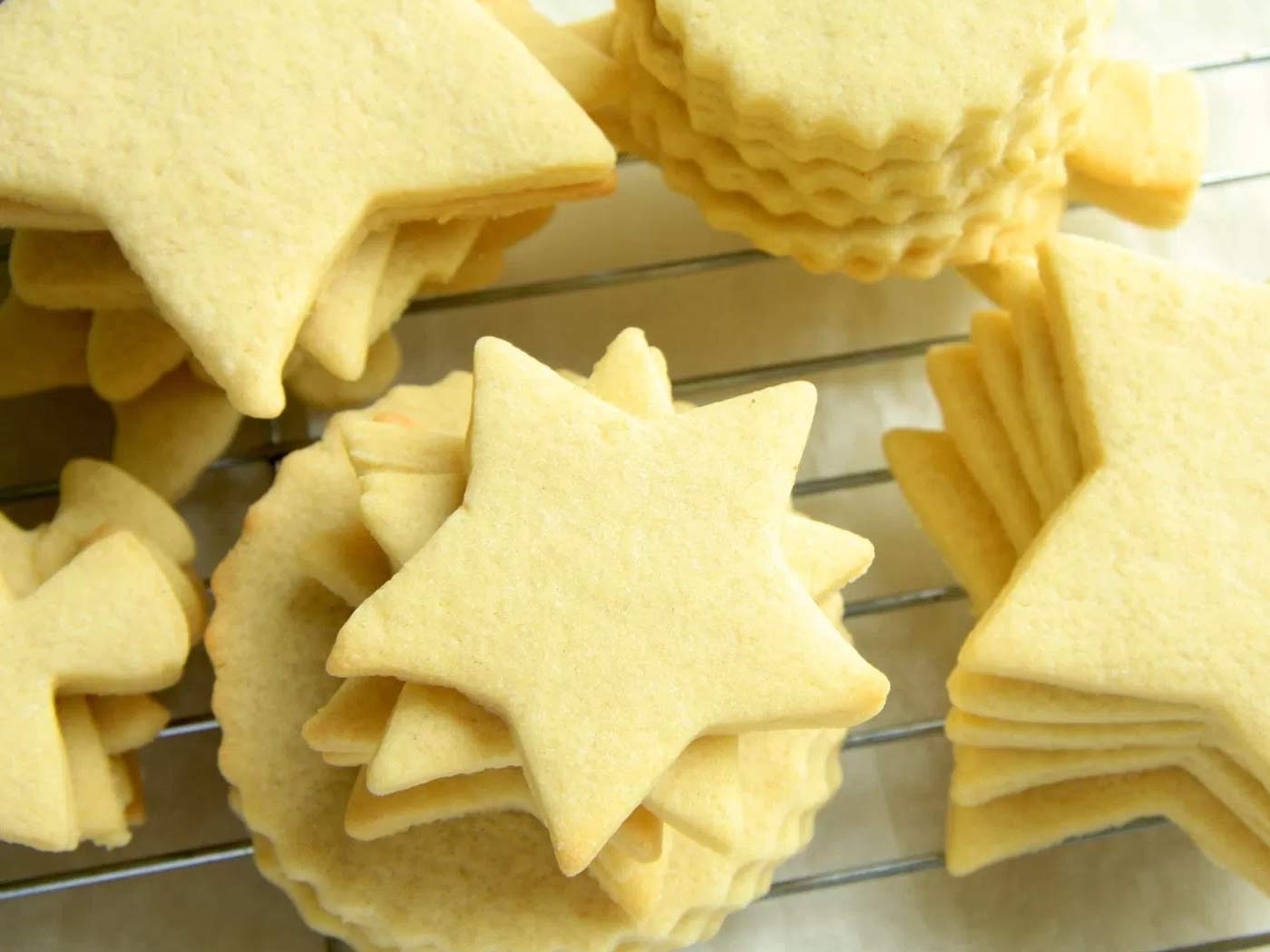 I baked a batch of these last week and they ended up getting shared among my mum's violin students and their families. I think they would make a nice little gift when wrapped up in a cellophane/paper bag tied with a ribbon. They are also just handy to have in the cupboard for when unexpected visitors arrive which is very likely this time of the year.
You can make these cookies a week or two in advance as they keep really well. They really are the perfect sugar cookies. 😊
I decorated mine with a simple icing sugar icing (no fancy meringue powder needed here), but you can decorate with whatever you have on hand.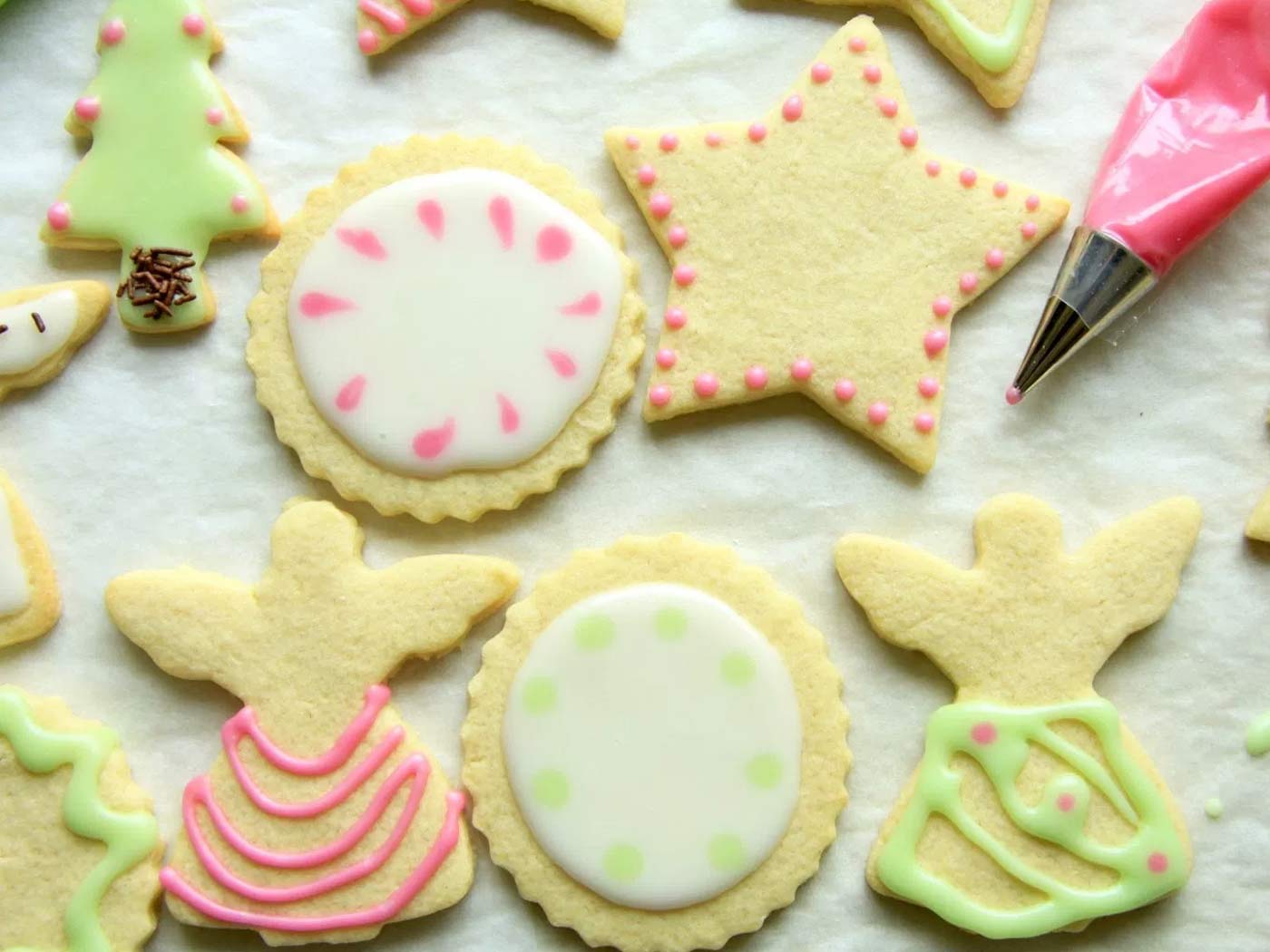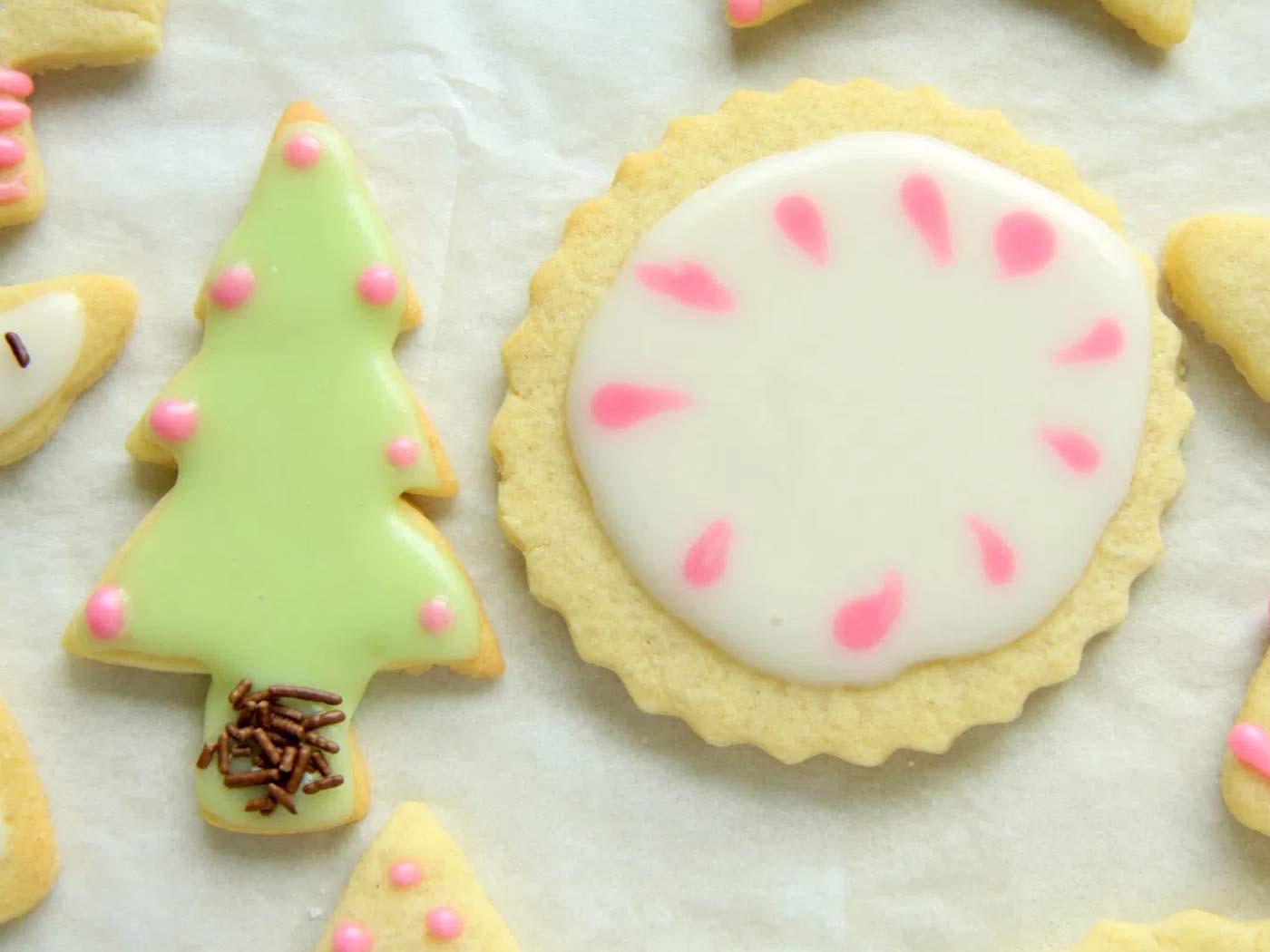 The magic ingredient
So what is this magic ingredient you ask? It's corn flour (corn starch). Corn flour does two wonderful things in these cookies:
It lowers the protein content of the flour which means less gluten and therefore more tenderness which enables the cookie to melt in your mouth with every bite.
It helps prevent the cookies form spreading without having to add more flour. The starch in the corn flour is what helps hold the cookie in place….and you will notice that no chemical leavener (e.g. baking powder) is used. Baking powder enhances spreading so we don't want any in these cookies!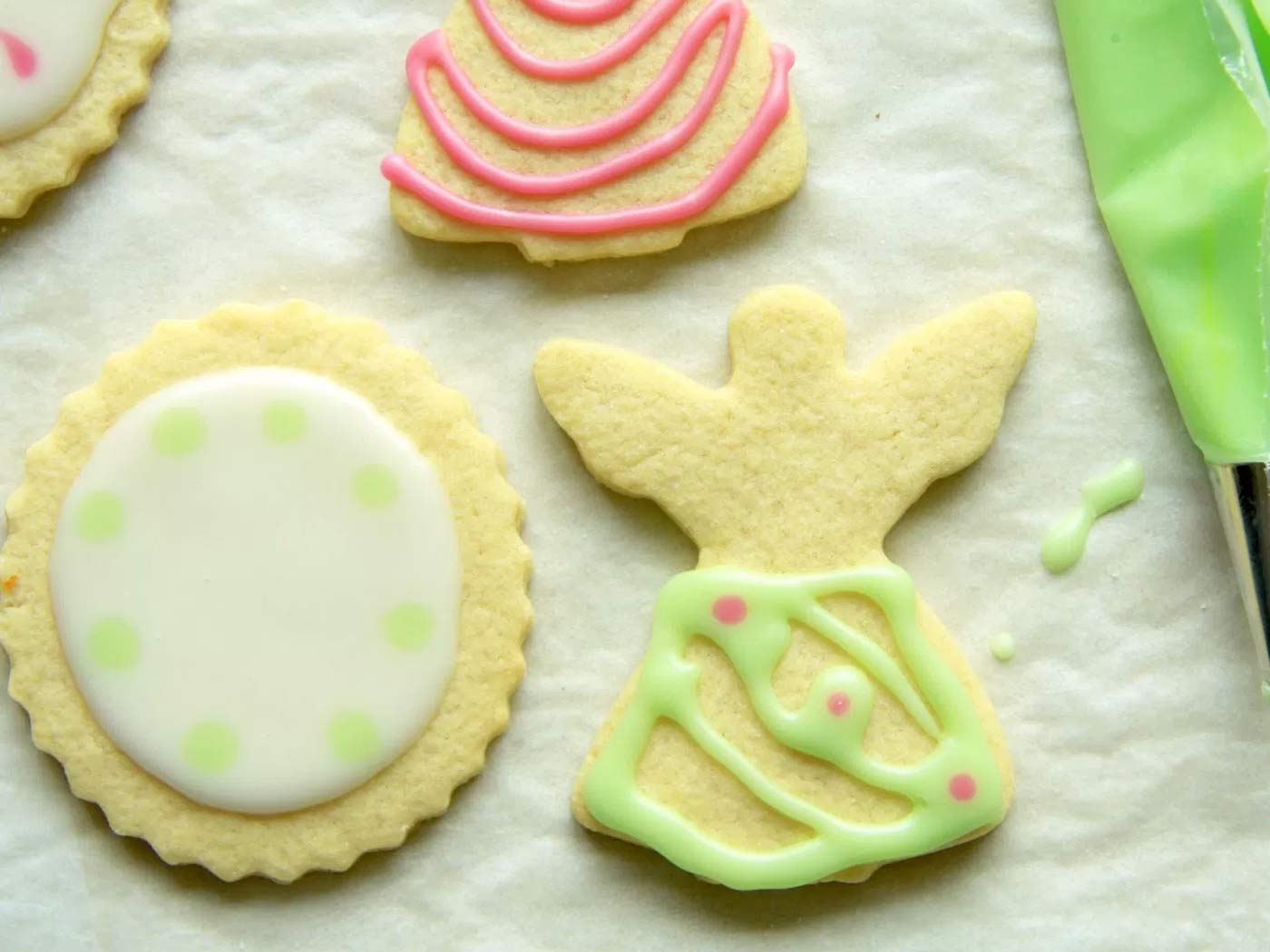 If you've ever been frustrated in the past with cookies that loose their shape after baking, then I think you're going to love these cookies – they do not disappoint!
YOU MIGHT BE INTERESTED IN