INGREDIENTS
170g (3/4 cup) butter
220g (1 cup) soft brown sugar (must be soft, not granulated)
100g (1/2) white sugar
250g (2 cups) plain flour
1/2 tsp baking soda
1/2 tsp salt
1 tsp vanilla extract
1 egg +1 egg yolk (slightly beaten)
180g (1 cup) chocolate, coarsely chopped
METHOD

1. Preheat oven to 180C (355F) and grease a 20cm x 30cm (9 x 13) baking pan and line with baking paper. Set aside. Chop up the butter in cubes and place in a medium sized pot (cutting the butter helps the butter to melt evenly and quickly). Melt butter over a low-to medium heat and mix in brown sugar and white sugar until well blended. Set aside to cool slightly (we need to add the eggs soon and we don't want them to cook).
2. In a medium sized bowl, sift together the flour, baking soda and salt and then whisk them together to ensure that they are evenly distributed. Set this aside.
3. To the butter mixture, add vanilla, egg and egg yolk and beat until light and creamy.
4. Now add the sifted ingredients until just blended. Check the temperature of the dough with your hand. If it's still really warm, it may melt the chocolate. In which case, leave in the fridge for a a few minutes to cool slightly. Once it's cool enough, stir in the chocolate.
5. Spoon batter into the prepared baking pan and bake for 20-30 minutes or until golden brown. When cool, lift the entire slice out of the pan using the sides of the baking paper and cut into squares.
By Sarah Sears


PRO TIPS, TRICKS & EXTRAS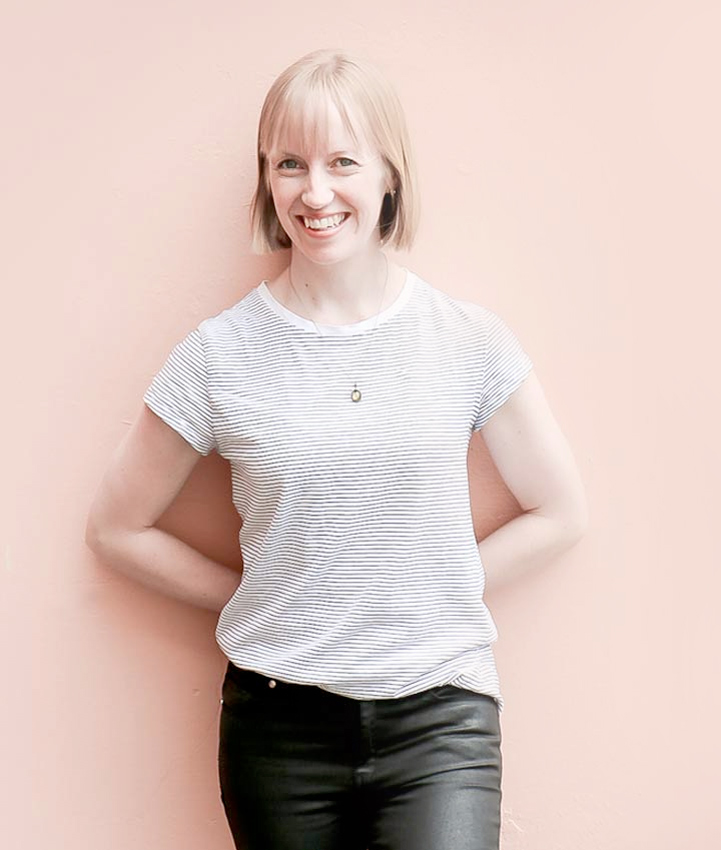 A 'slice of heaven'. Truly. This chocolate chunk cookie slice is so moorish and much easier than preparing cookies!
I do love eating cookies but cookies require the somewhat tedious job of rolling bits of dough into balls 20 or more times. And I must admit that sometimes, I just can't.be.bothered. So I decided to come up with a shortcut with no compromises to texture or taste – we whip up cookie dough as per usual and then spoon it into a baking pan and we're done! No rolling required. Win.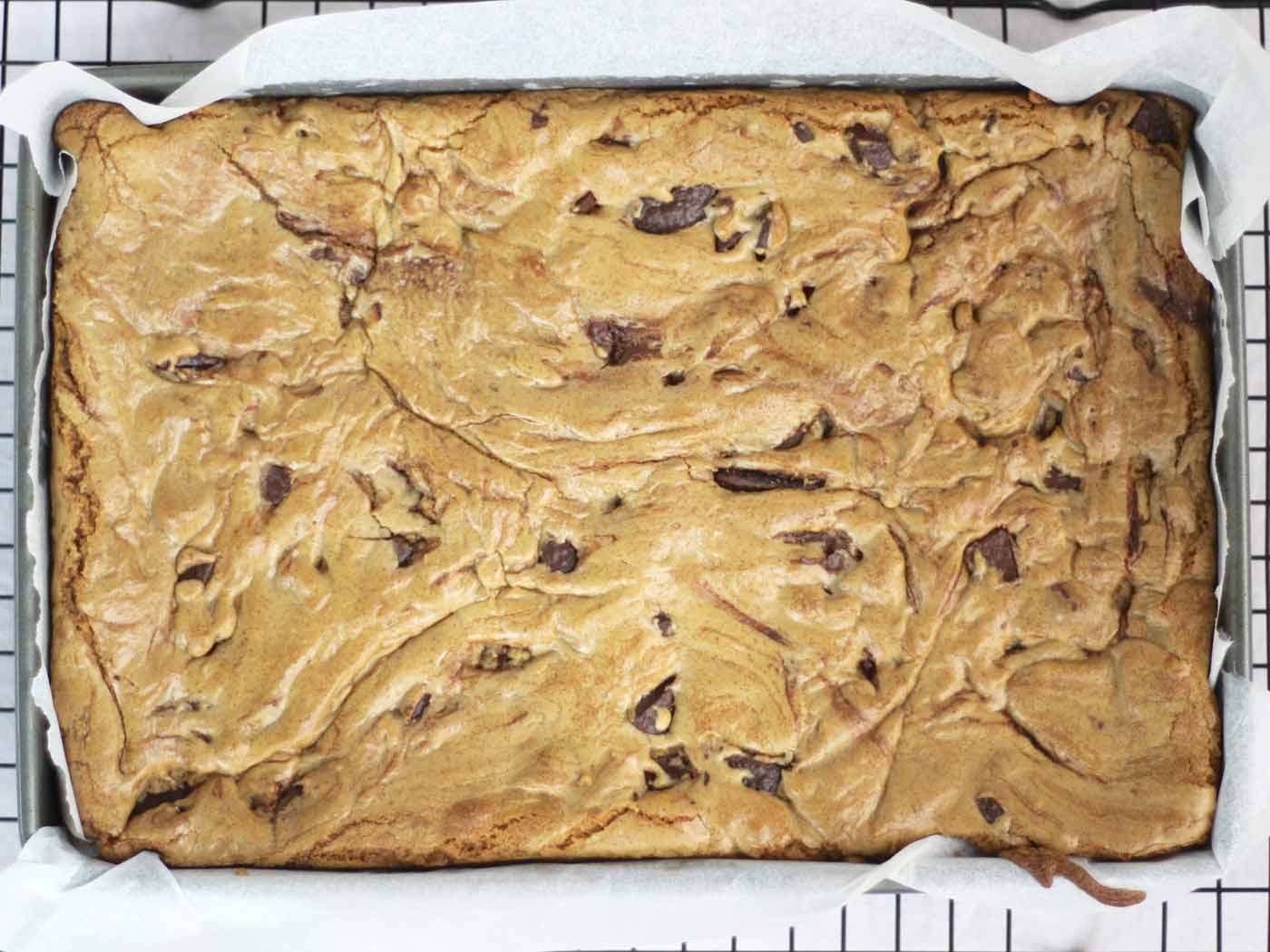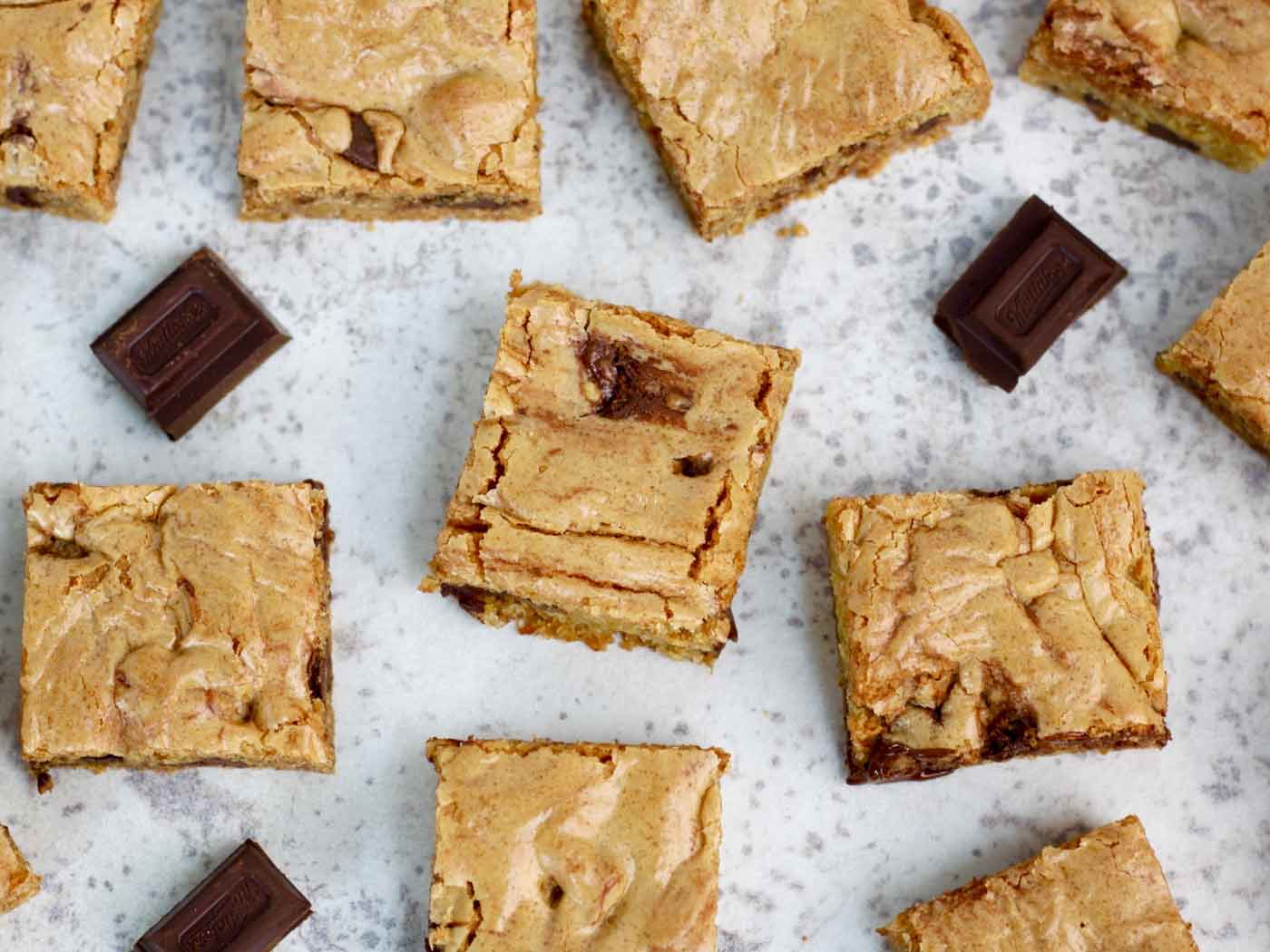 The texture is still gooey, fudgy and moorish just like their other partner in crime, the chocolate chunk cookie. There's something a little bit exciting about eating a cookie in a slice form, don't you think? You could also bake these and these as a slice too. Great school lunch idea!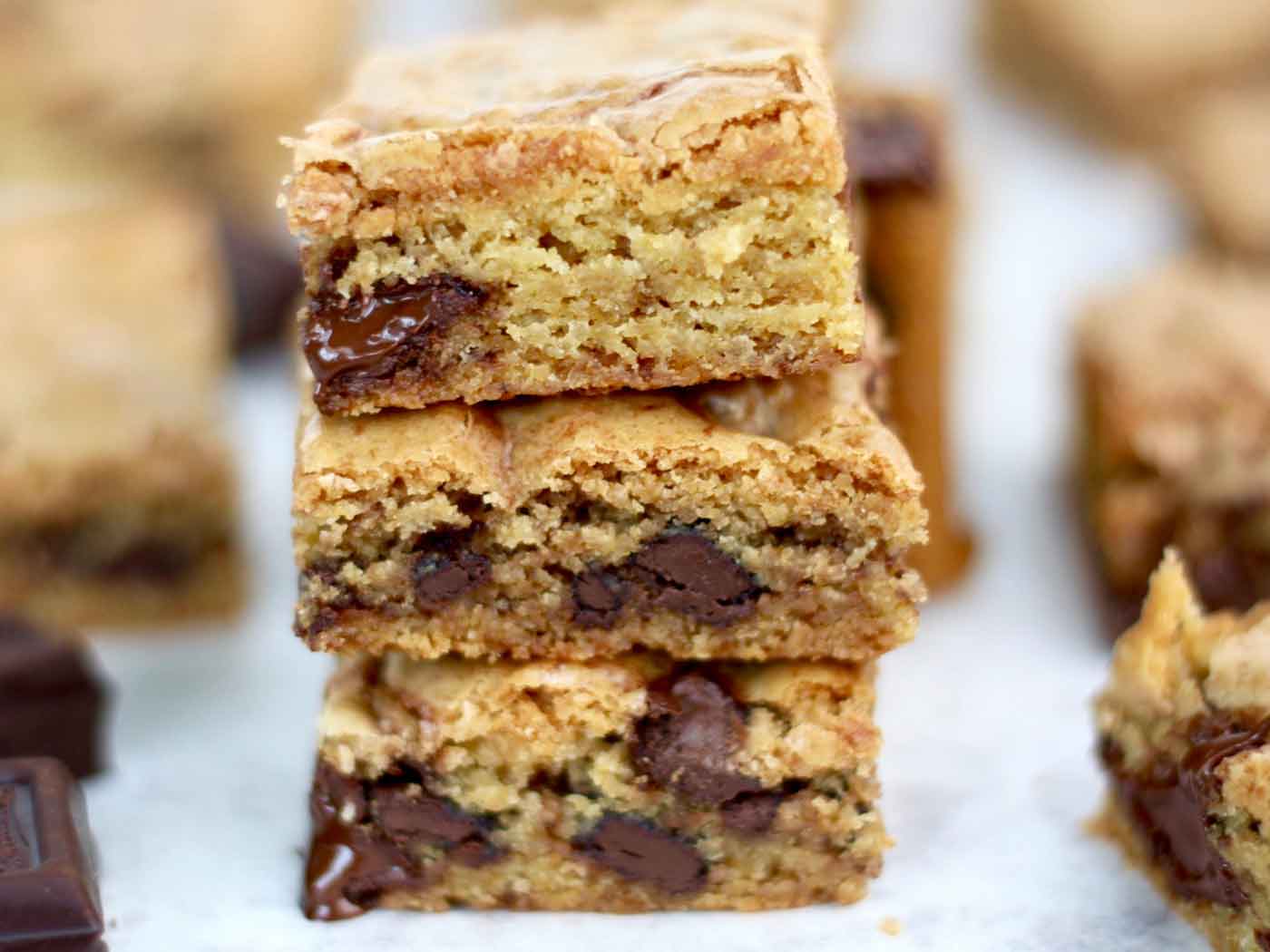 YOU MIGHT BE INTERESTED IN