INGREDIENTS
160g (about 1 medium sized) zucchini, grated
300g (about 2 + 1/2 cups) plain flour
2 + 1/2 teaspoons baking powder
1 teaspoon sugar
1/2 teaspoon salt
90g (3/4 cup) strong tasting cheese, grated
90g (1/2 cup) feta, diced
1 small spring onion, finely diced
250mls (1 cup) buttermilk, cold*
METHOD

1. Preheat the oven to 200C (390F) and line a heavy and tall baking tray* with baking paper. Grate the zucchini, wrap in paper towel and squeeze out excess moisture.
2. In a large bowl, combine zucchini, flour, baking powder, sugar, salt, cheeses and spring onion. Slowly add the buttermilk and mix with a fork until the dough comes together. Turn out onto a lightly floured surface and pat or roll into a 2cm-thick piece. Using a
5.5cm-round pastry cutter dipped in flour, cut out rounds from dough (alternatively, cut dough into squares or triangles with a knife). Bush each scone with extra buttermilk. Roll remaining dough and continue cutting until all dough is used. Bake in the oven for 18-20 minutes or until golden.
These scones are best eaten the day they are made. However, they freeze really well when stored in an airtight container or bag.
NOTES
* A normal flat tray will work fine too, but having tall sides enhances lift and rise in the scones.
* If you don't have buttermilk on hand, place 1 tablespoon of vinegar in a measuring cup and add enough milk to make one cup. Let it sit for a few minutes before using.
By Sarah Sears


PRO TIPS, TRICKS & EXTRAS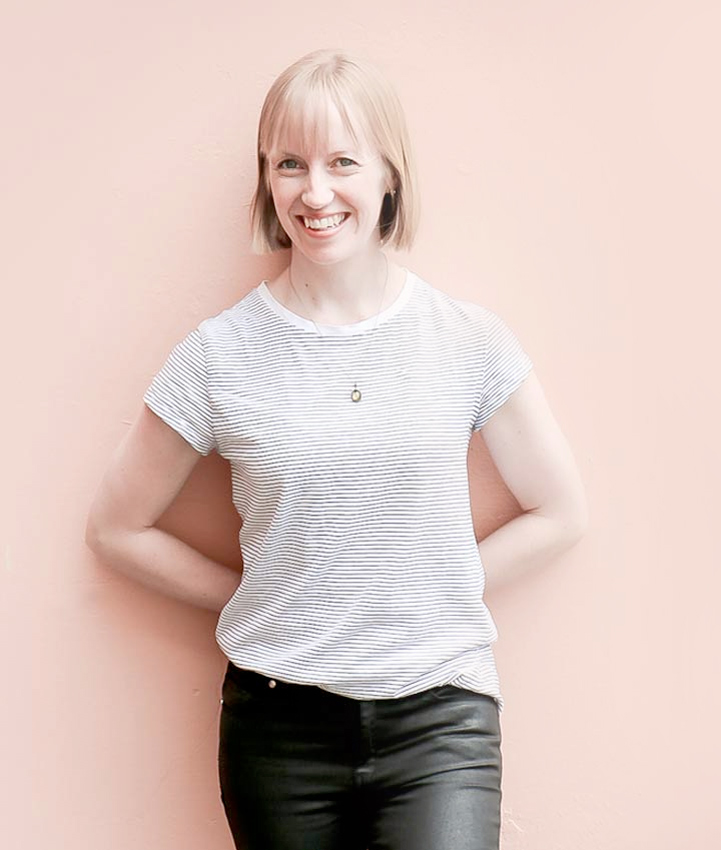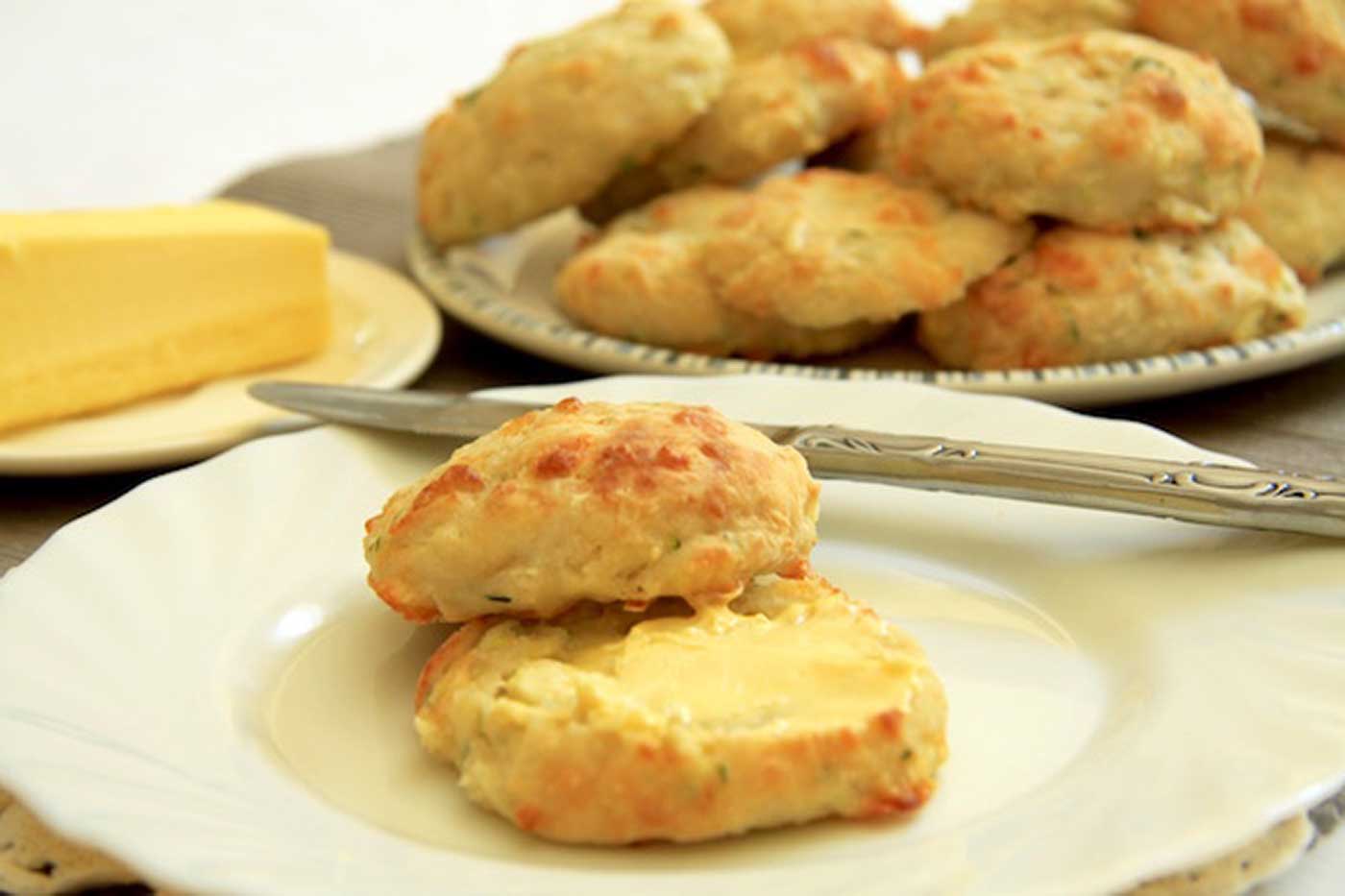 These easy to make zucchini feta scones have no butter in them, making them a little healthier and super easy to make!
These are also perfect for school lunches for those of you who have kids back at school.
Hello!
How's your week going?
Yesterday baby bump turned 33 weeks old, not too long to go now! We've been busy getting various things sorted before baby arrives like sorting out which pram, bassinet, mattress, and car seat to buy, whilst also getting the keys to the house we're about to move in to after we have some work done to it. It's all go, and very exciting. I think it's safe to say that I am well into the 'nesting phase'. 😄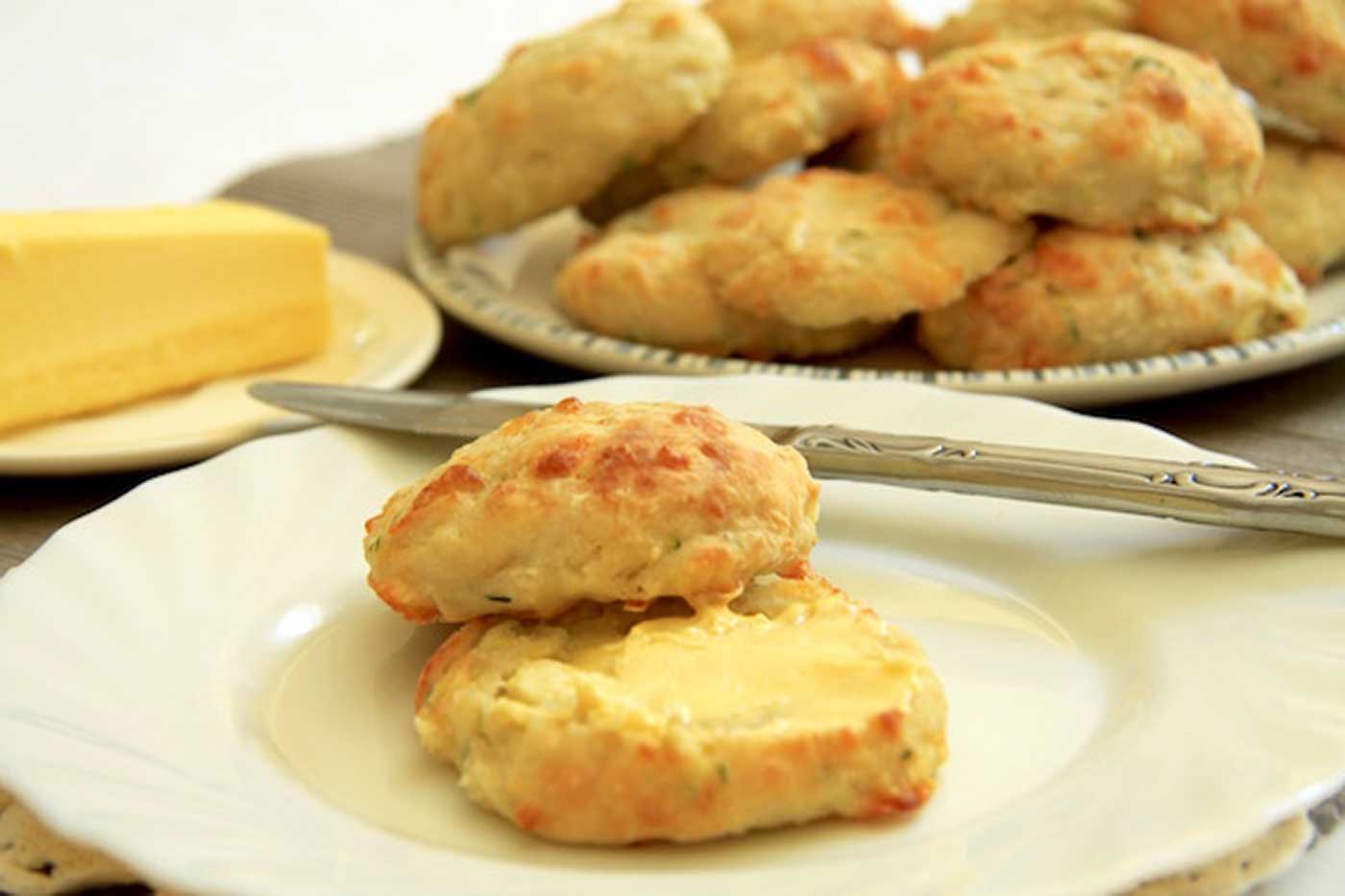 The garden is still full of produce and last week I made these zucchini feta scones for my Nana (who is a big scone fan) with the zucchini in the garden. If you too have zucchini in the garden (or in the fridge!), then you may like to give these a go.
3 Reasons Why I Love These Zucchini Feta Scones:
They are SO easy to prepare and you can easily substitute ingredients for what you have on hand (e.g. zucchini for grated carrot, feta for cheddar cheese, etc.).
They have NO butter, making them a little healthier
They make great snacks and great additions to kids lunch boxes
Baking Secrets:
These scones are pretty different to ordinary scones which usually contain butter. Because there is no butter, we don't use the rubbing in method, making it easier and quicker to prepare the dough. Here's a few baking secrets that you might be handy to know when making these scones:
Buttermilk is used in these scones to create lift, tanginess and flavour. Just like any other scone dough, make sure it is as cold as possible. The cold water particles will evaporate in the oven to help create lift and produce an amazingly light and fluffy texture. Remember you can just use this instead of having to go buy buttermilk if you don't have it on hand.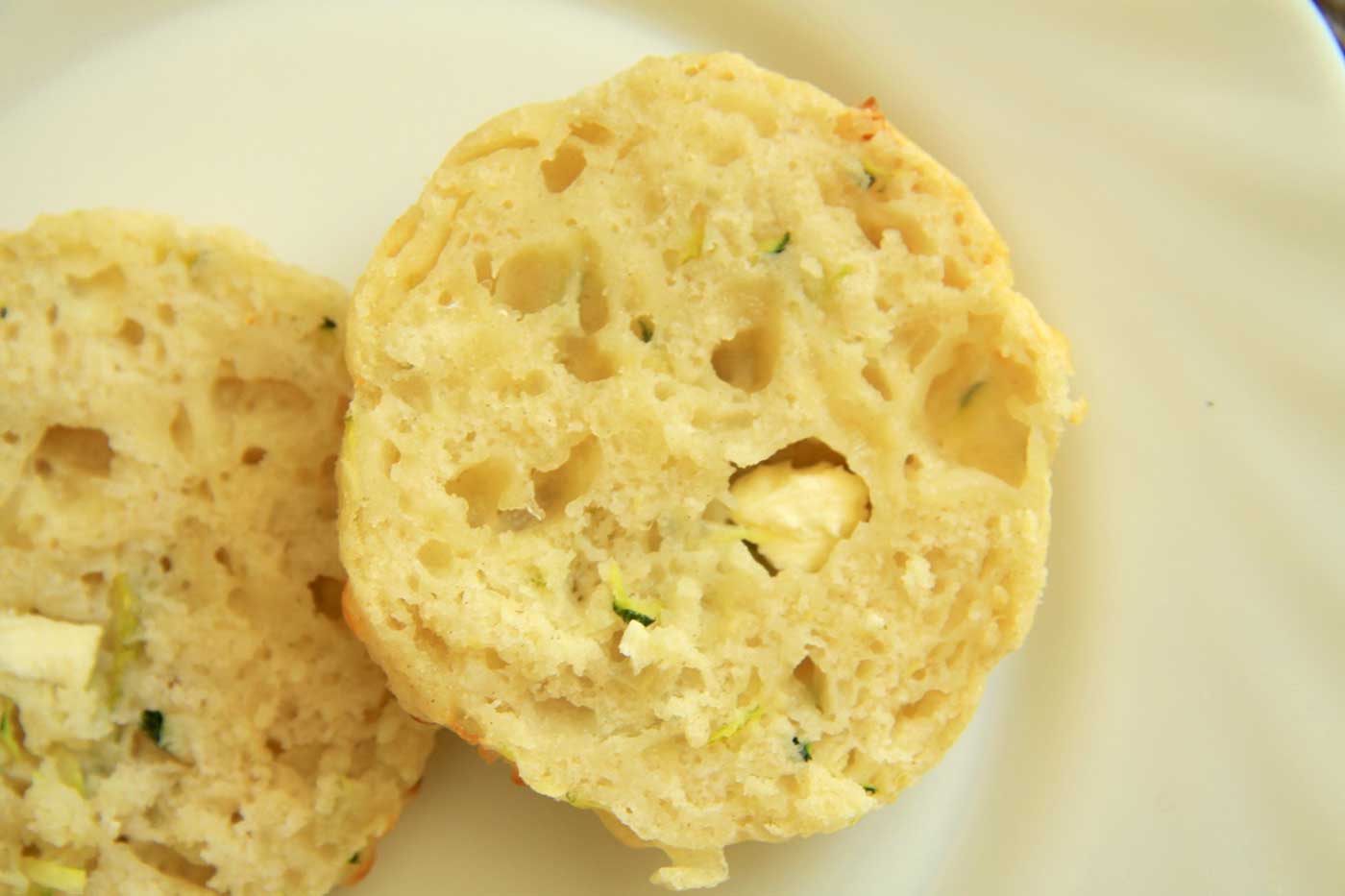 2. Zucchini have a lot of water which we don't want in the dough. To removed excess water, place grated zucchini in a paper towel (or t-towel) and squeeze the water out as much as you can.
3.For tall scones, use a tall and heavy baking tray and heat the tray in the oven before placing on the tray. Also, scones like to stay close to each other, so make them cozy on the tray.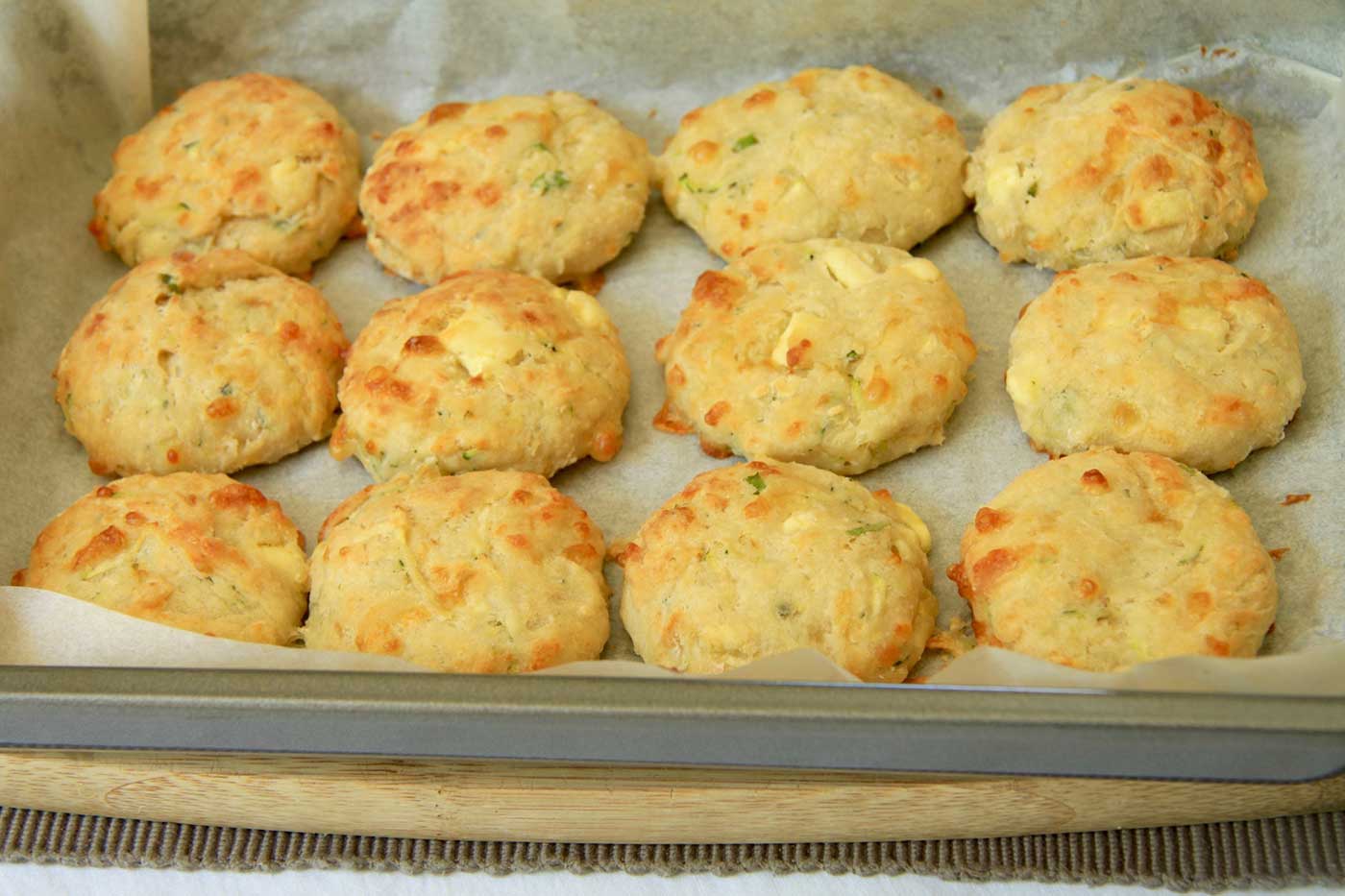 4.If using a cookie cutter to cut rounds, dip the cutter in flour first to make it easier to cut and to prevent misshaping.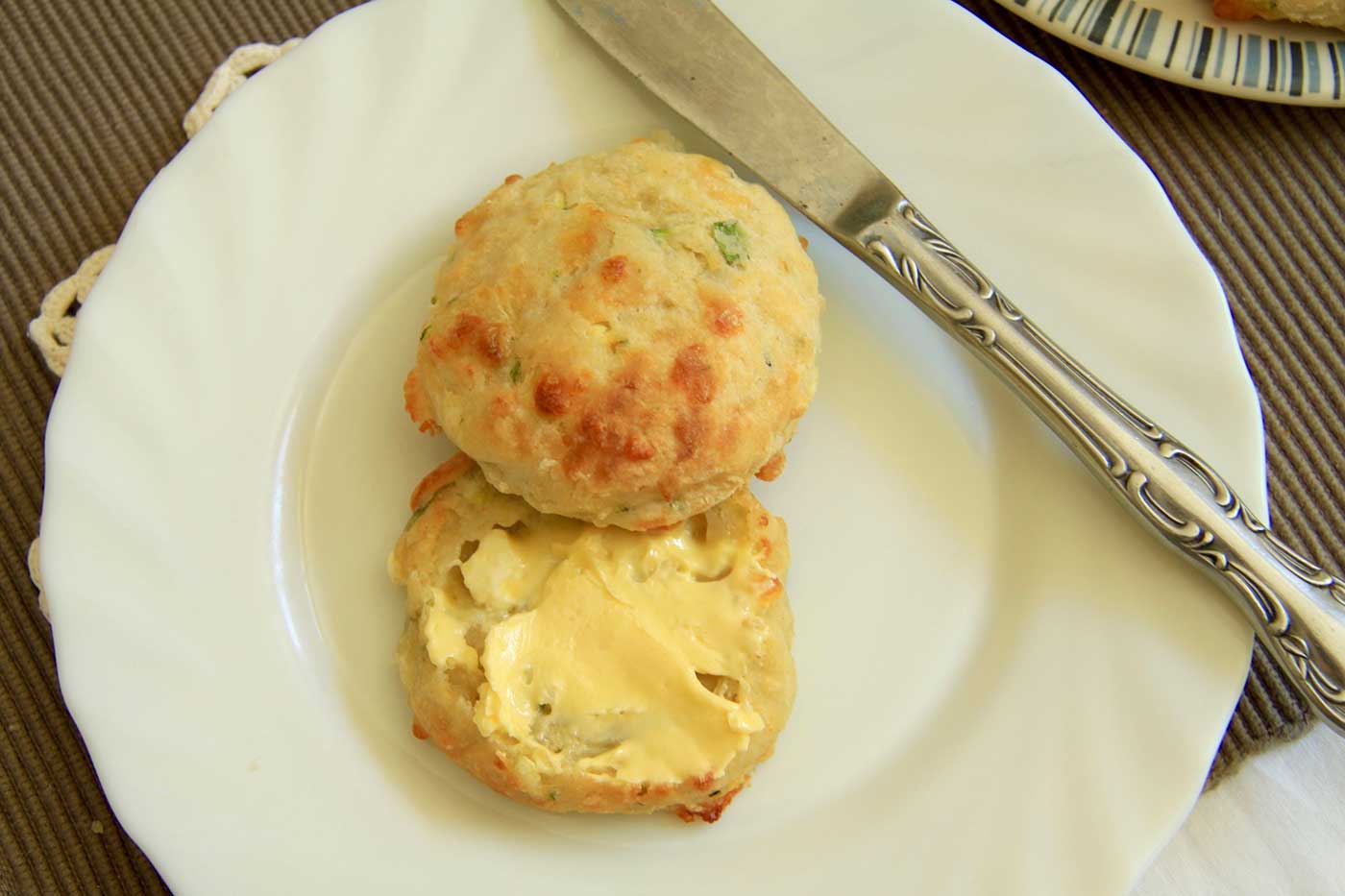 As with all scones, I like to enjoy them warm with a good dollop of butter.
YOU MIGHT BE INTERESTED IN