INGREDIENTS
375g (3 cups) plain flour
3 teaspoons baking powder
1/4 teaspoon baking soda
1/4 teaspoon salt
1 teaspoon white sugar
1/2 teaspoon dried thyme
Pinch of cayenne pepper (optional)
80g (about 6 tablespoons) butter, cubed
100g (1 cup) strong cheese, grated (e.g. Cheddar, Tasty)
1 garlic clove, crushed
2 eggs, lightly beaten
150ml (2/3 cup) milk mixed with 1 tablespoon vinegar
1 teaspoon Dijon mustard
METHOD

1. Preheat oven to 220C (430F) and line a baking tray with baking paper.
2. In a large bowl, sift flour, baking powder, baking soda, salt, and sugar. Add thyme and cayenne pepper (if using) and whisk until well combined.
3. Using your finger tips, rub in the butter until fine crumbs form (the mixture will be dry). Add cheese and mix to combine.
4. In a small jug, combine the garlic, eggs, milk with vinegar and mustard and whisk. Add this to the flour mixture and using your hands, bring the dough together until the dough is wet and slightly sticky.
5. On a floured surface, press the dough into a circle shape about 2cm thick. Cut in 8 triangles and place on prepared baking tray. Brush each scone with any remaining liquid from the egg and milk and sprinkle additional cheese on top.
6. Bake for 10-12 minutes or until golden brown.
NOTES
* Scones are best eaten the day the are made however they keep well when frozen in an airtight container or bag. Simply reheat in oven.


PRO TIPS, TRICKS & EXTRAS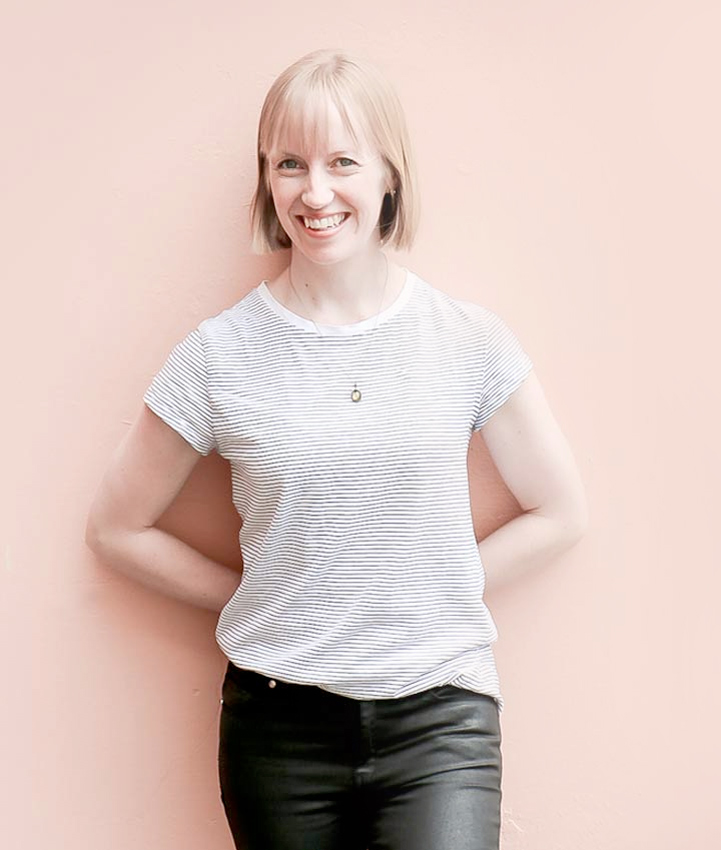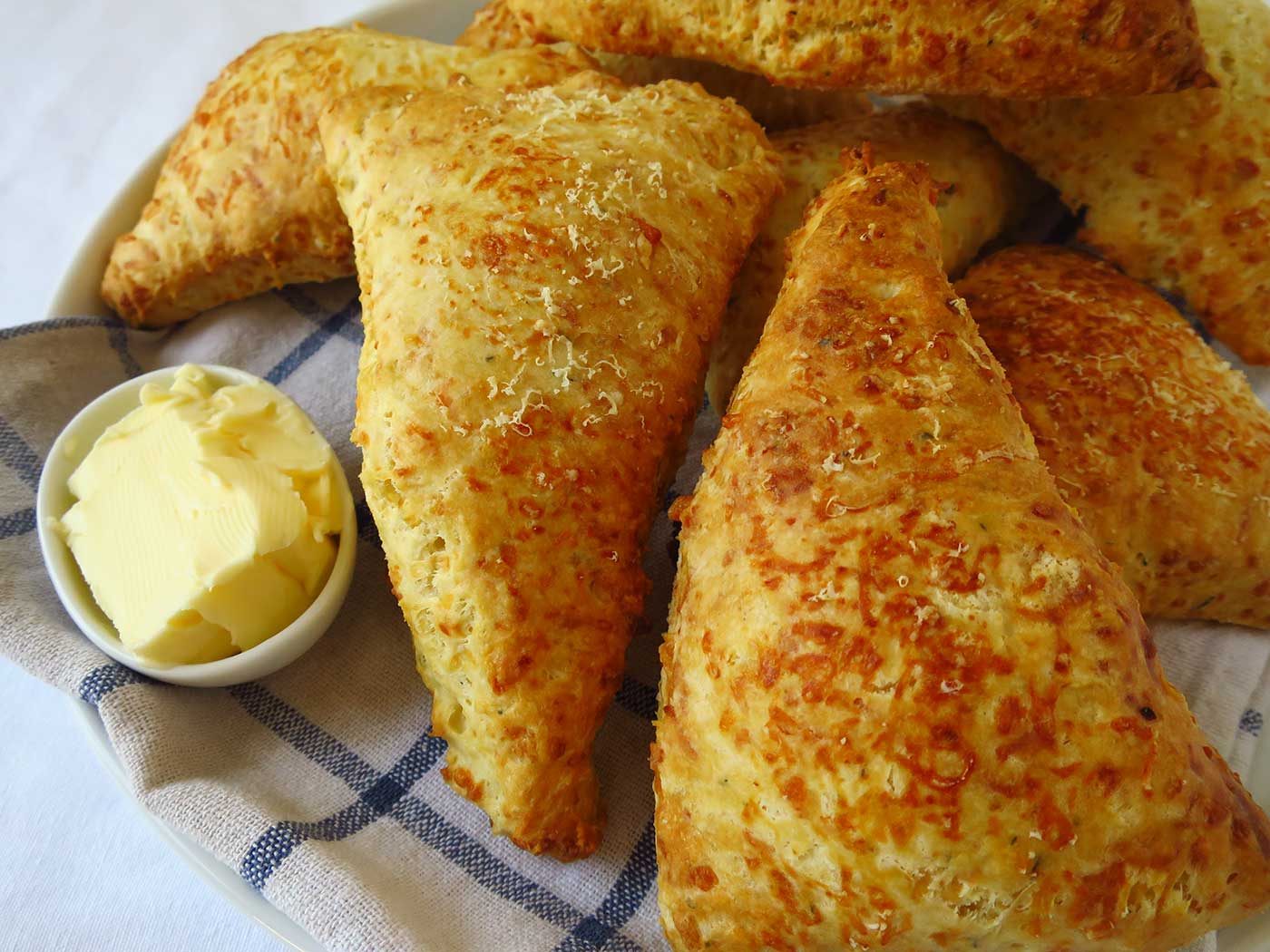 These cheesy bites of heaven make the perfect breakfast, snack or side dish (especially to accompany soup). They are fluffy, tender and the ultimate cheese scones!
Hello!
How is your week going so far?
I'm actually in Malta this week enjoying our second and last beach holiday for the summer. Actually, we're visiting the friends that I made this wedding cake for last year. Such fun!
Malta is a history-rich little island and amazingly beautiful. It's no surprise the British had a hard time trying to leave back in 1800.
Last week before we left for Malta I made some of these cheese scones as I was feeling in the mood for a delicious savoury snack. They are truly the ultimate cheese scones, so cheesy and so full of flavour. They're also a good excuse to practice using the rubbing-in method (like we talked about last week).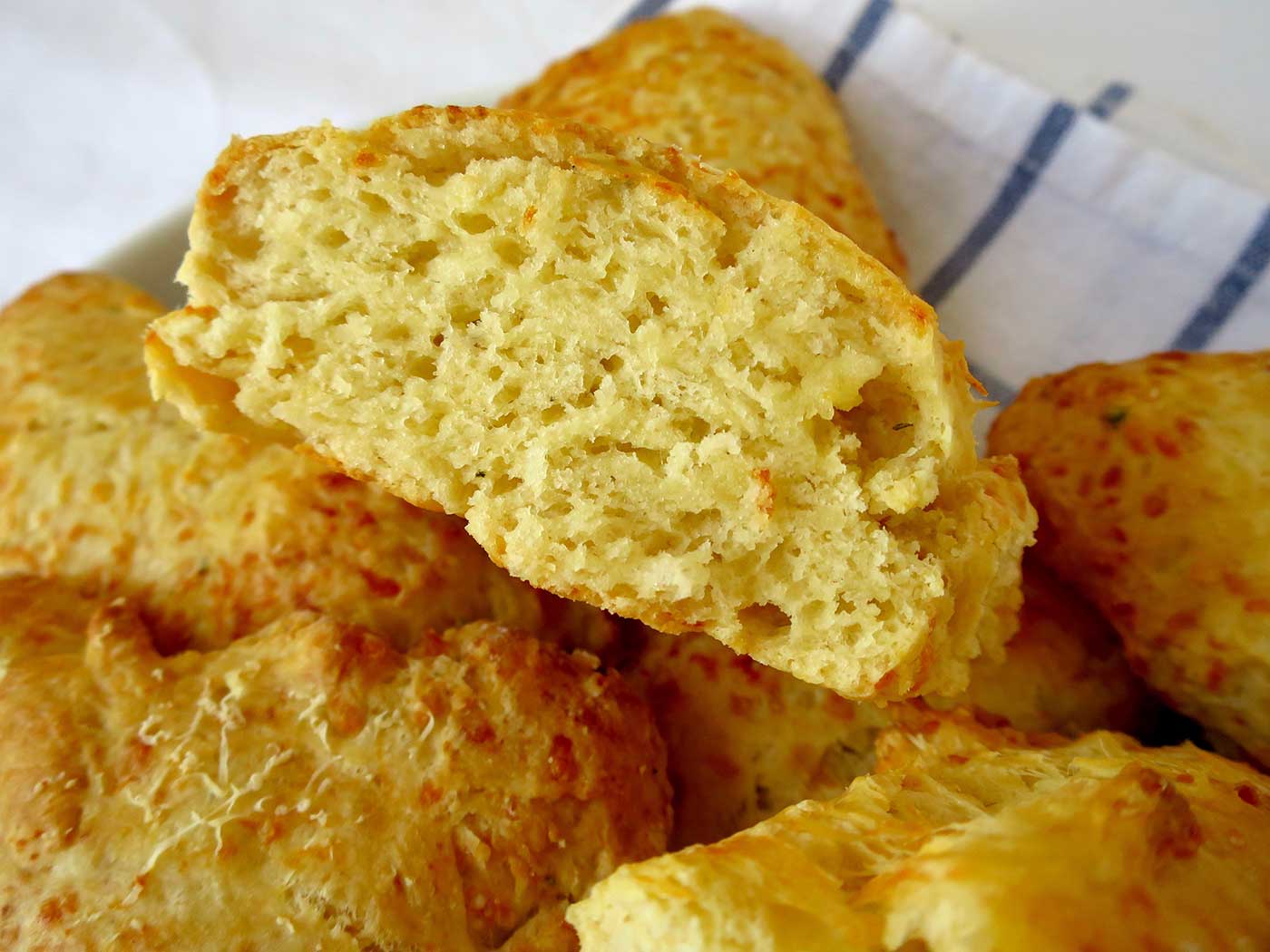 I enjoy eating these scones straight from the oven, cut in half and lathered with butter.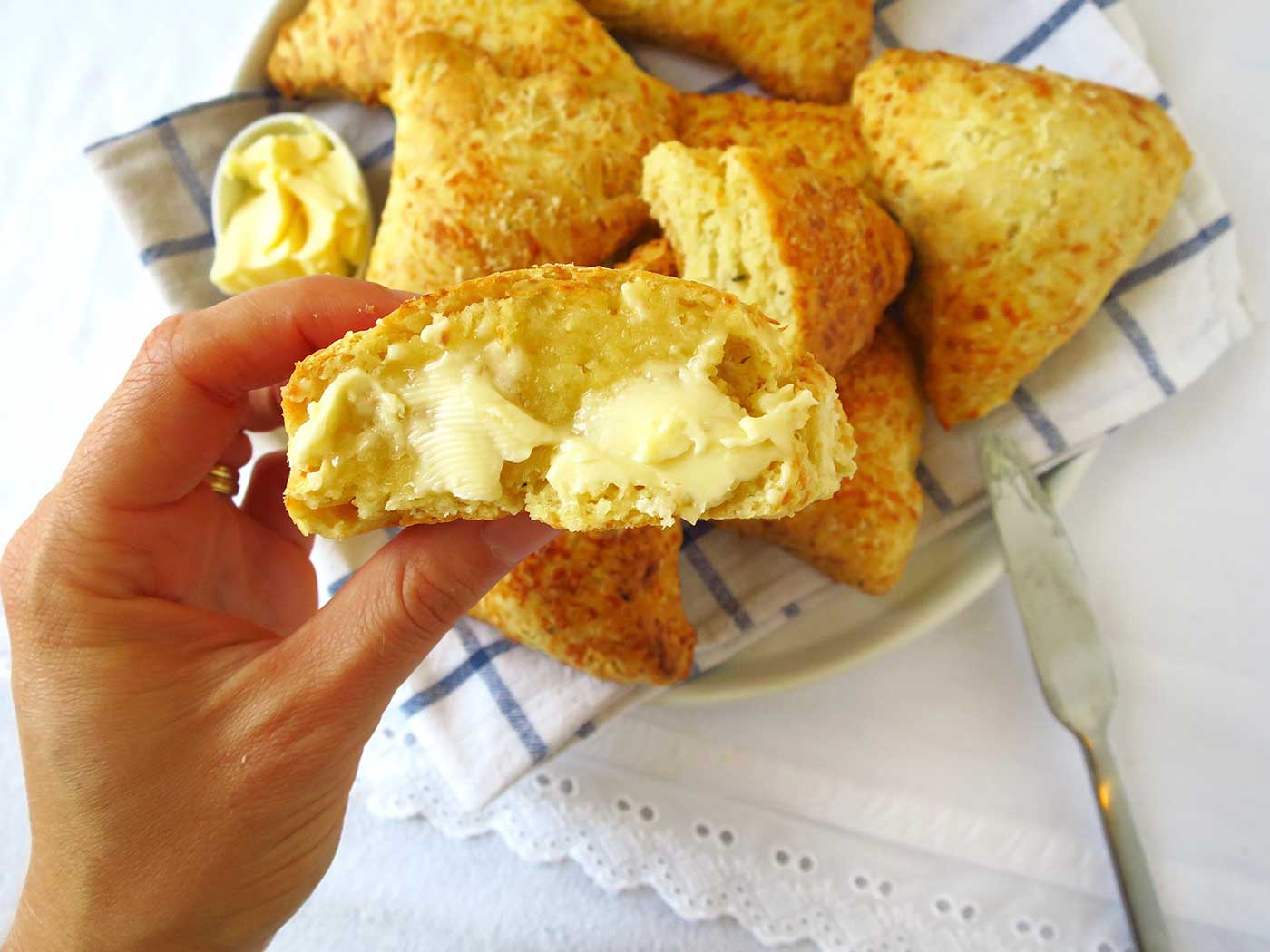 …and sometimes with butter and marmite (it's a Kiwi thing…).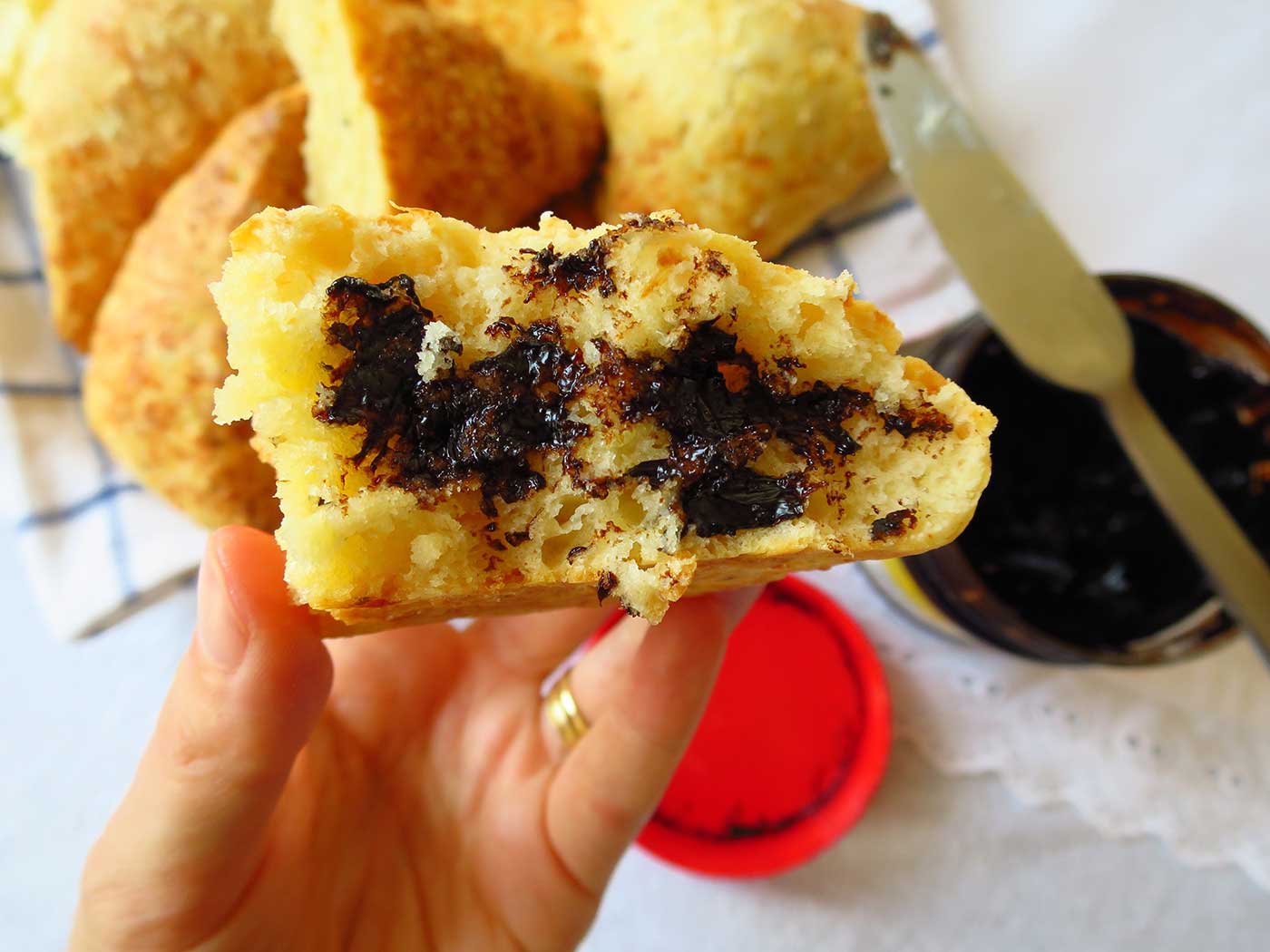 I like to make 8 big scones with this recipe but you can easily make 16 smaller ones (just be sure to reduce baking time to 8-10 minutes).
There is plenty of baking powder in this recipe to help create extra tall and fluffy scones as well as baking soda and buttermilk to add a slight tanginess and amazing texture. The garlic, mustard, thyme and kick of cayenne pepper is what really helps these scones be the ultimate cheese scones – they are bursting with flavour!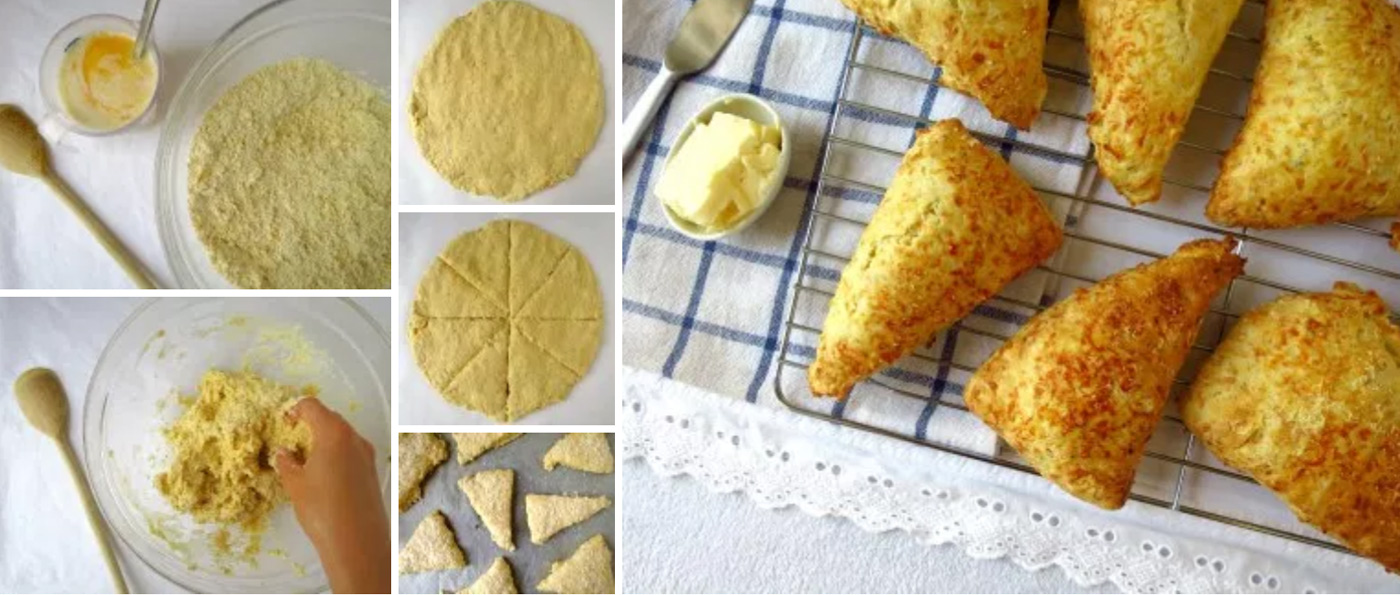 YOU MIGHT BE INTERESTED IN