DRY INGREDIENTS
125g (1 cup) self-raising flour
70g (1 1/2 cups) bran flakes
2 teaspons cinnamon
pinch of salt
WET INGREDIENTS
2 large bananas, mashed
1/2 apple, grated
1 small zucchini, grated
100g (1/2 cup) brown sugar
1/4 cup oil
2 eggs
3/4 cup milk with 1 tablespoon vinegar
1/2 teaspoon baking soda
METHOD

1. Grease and/or line a 12 hole muffin tray. Preheat oven to 190 C. Using a whisk, mix the dry ingredients until well combined in a large bowl.
2. Add baking soda to milk and vinegar, set aside. Combine all wet ingredients  (including milk mixture) and mix well. 
3. Gently fold the wet ingredients into the dry ingredients until just combined.
4. Spoon mixture into prepared muffin tray and bake for 25-30 minutes or until golden. 


PRO TIPS, TRICKS & EXTRAS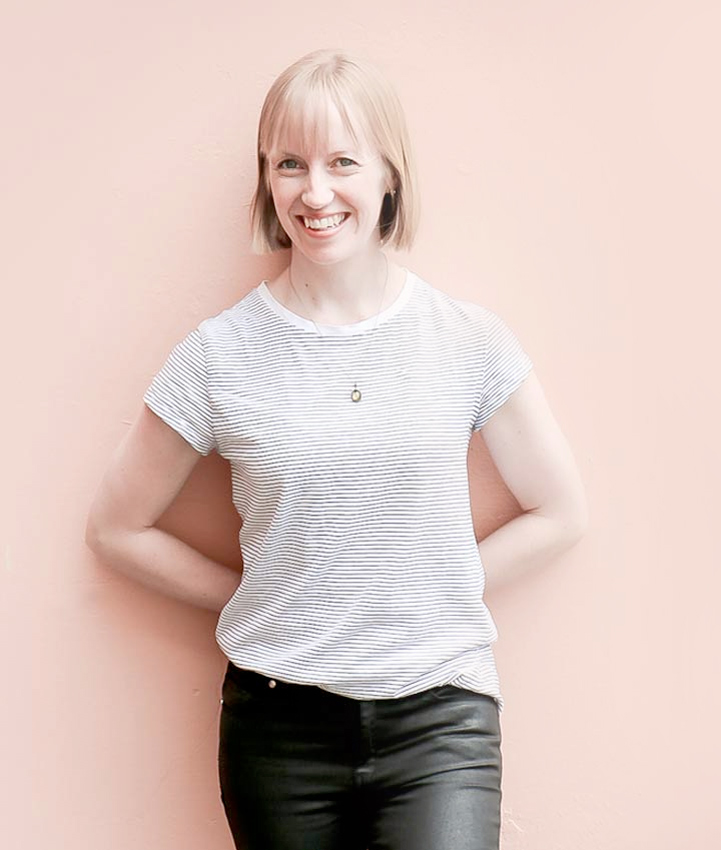 Healthy muffins that use up any left over veges or fruit in the fridge.
There's something so satisfying about using up old fruit and veges in the fridge. That's how this muffin recipe came about. I wanted a healthy snack that I could fee Isla but didn't have much on hand. But thankfully half an apple, 1 small zucchini and two ripe bananas came to the rescue! This is a recipe you can have fun with and is deigned so that you can use whatever you have on hand. Replace the apple and zucchini with carrots, pears, beetroot, parsnip or anything that can be grated easily really.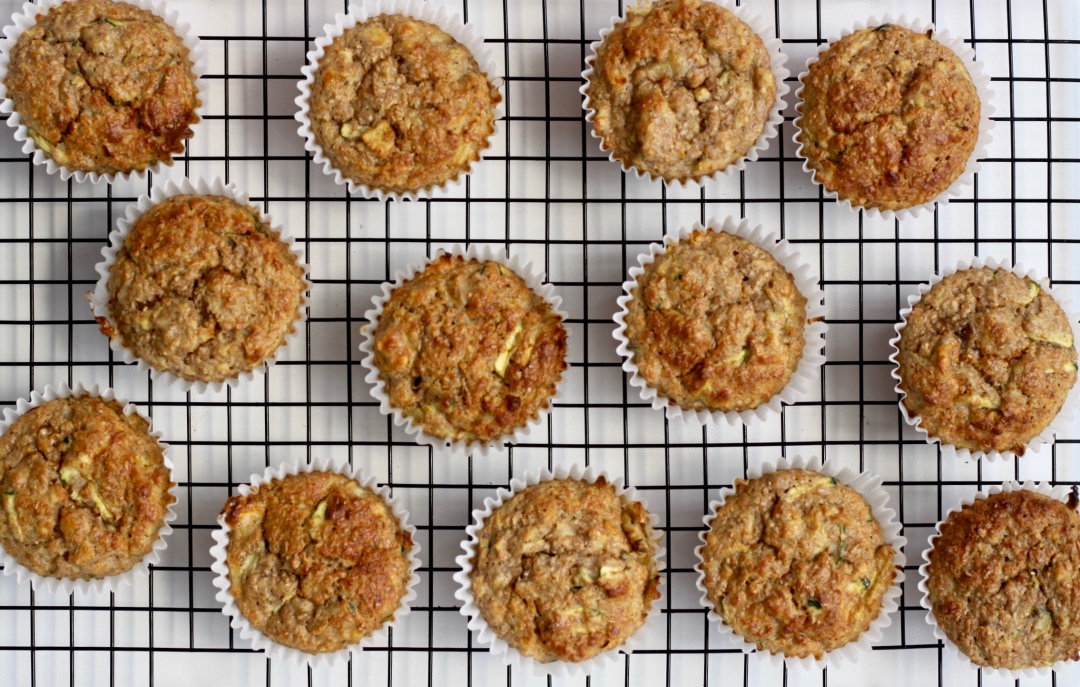 Isla is not the best eater but thankfully she really loved tucking into these muffins for afternoon tea today. I've popped the rest in the freezer so that they last for more than a few days and I can easily grab one out and pop it in the microwave for 20 seconds or so ready to eat. 
Packed with fibre and flavour, it's hard to remember there are actual vegetables in these muffins.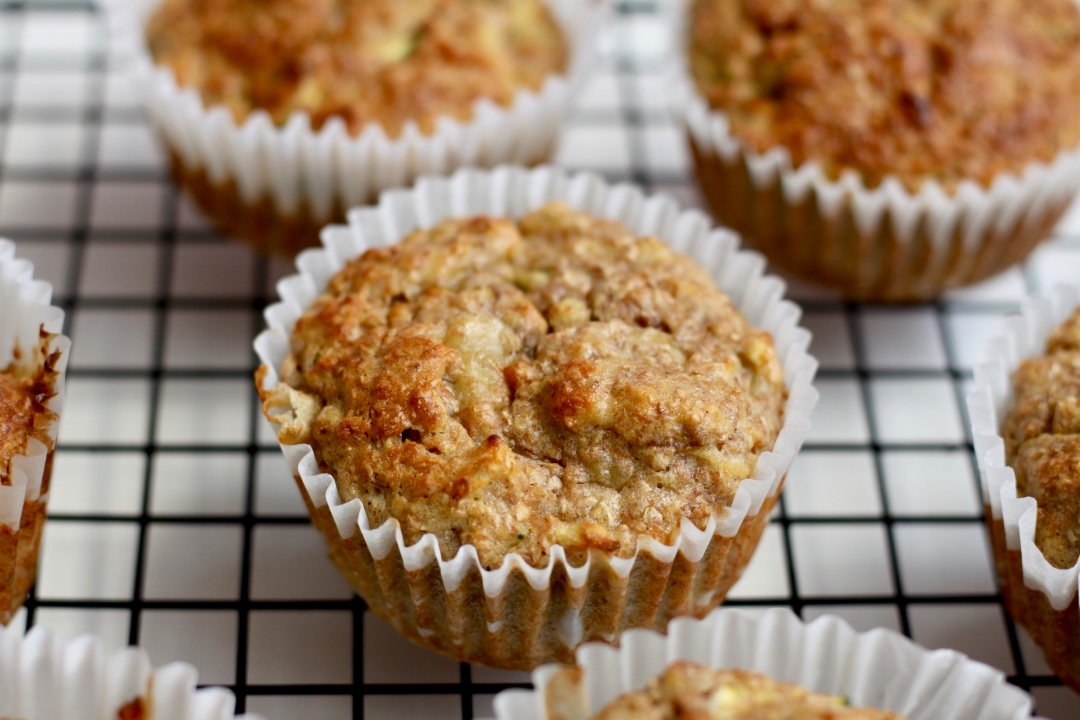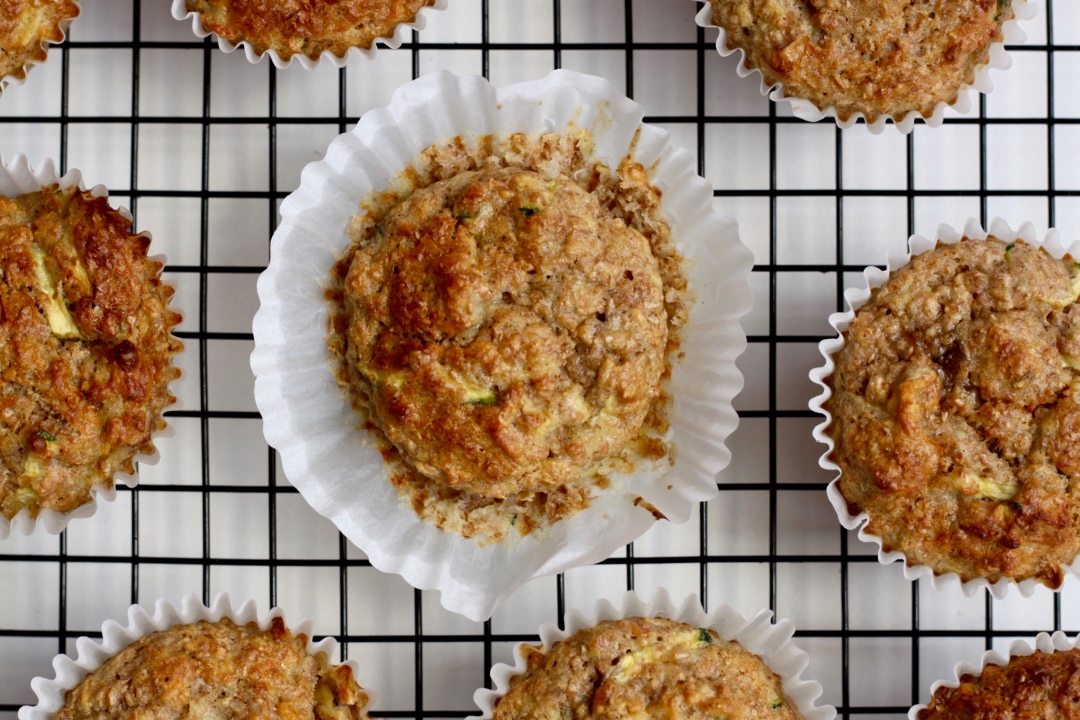 YOU MIGHT BE INTERESTED IN