INGREDIENTS
580g white chocolate
1 cup marshmallows, roughly chopped
4x chocolate digestives (or any cookie of choice), broken into pieces
3/4 cup almonds, chopped
3/4 cup cranberries
1/2 cup coconut, plus extra for sprinkling on top
METHOD

1. Line a 20cm x 30cm tin with baking paper, allowing excess for easy removal later.
2. Melt white chocolate over a double boiler or in the microwave in 30 second increments.
3. Add all other ingredients and stir to combine.
4. Pour into prepared tin and sprinkle extra coconut on top. Refridgerate for 1-2 hours or until set. Chop into pieces and serve.
By Sarah Sears


PRO TIPS, TRICKS & EXTRAS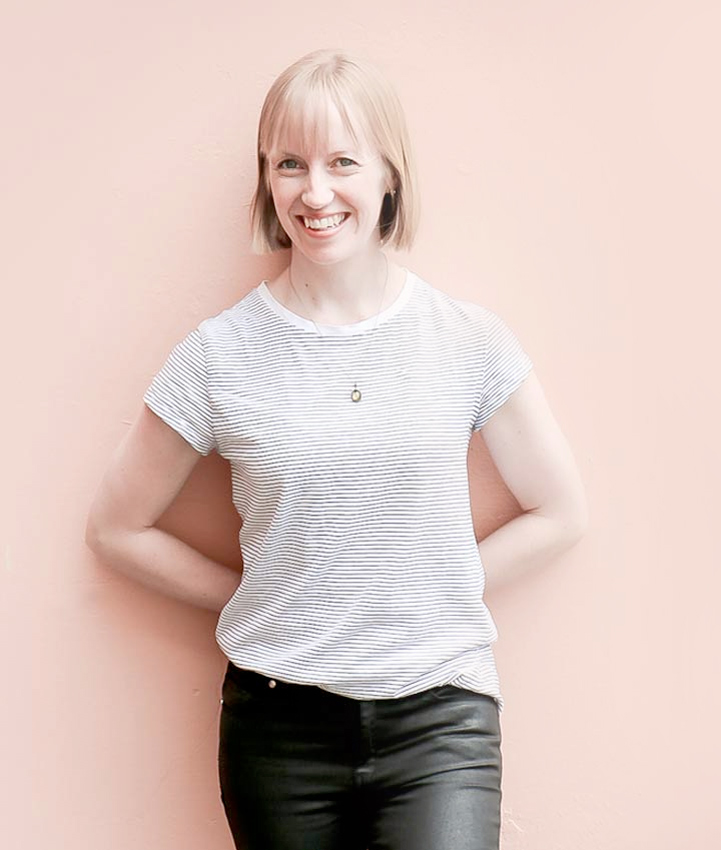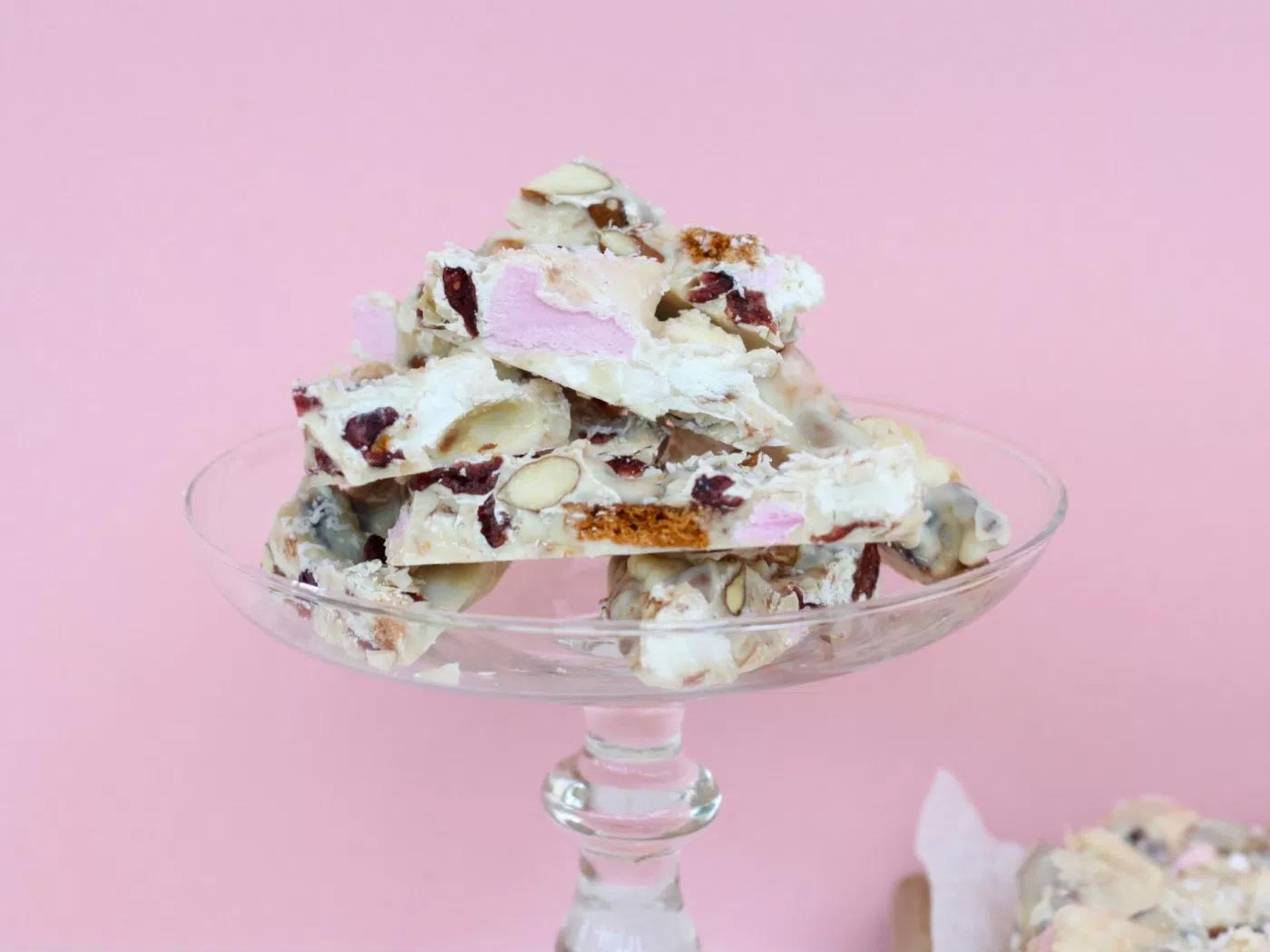 This easy to make white chocolate rocky road makes the perfect edible gift
I can't think of an easier gift, truly. All this recipe involves is melting white chocolate, adding chopped marshmallows, nuts, cookies and cranberries and hey presto! All done.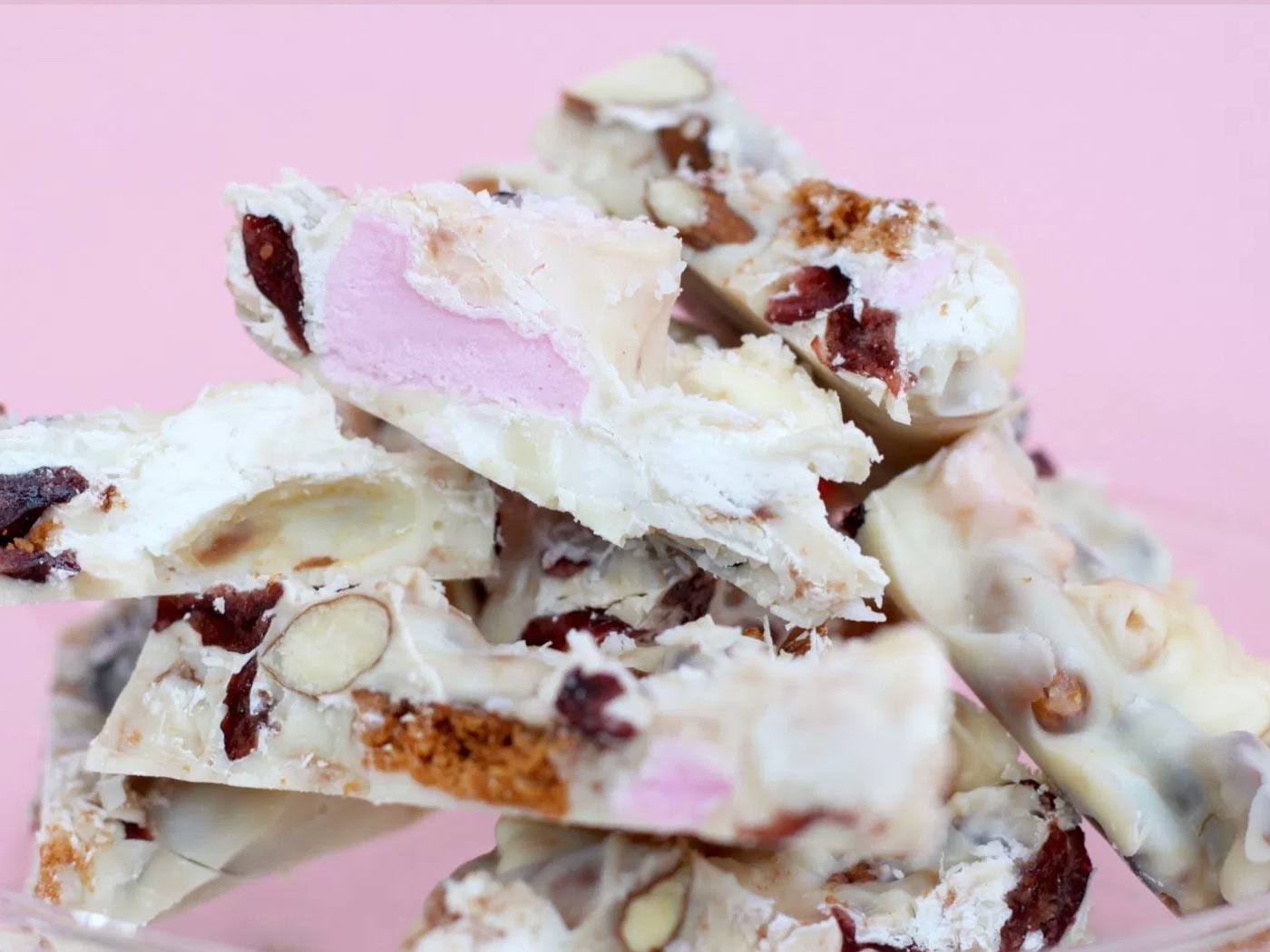 Of course you don't have to give any away at all. It also makes a great dessert to serve with coffee or to have in the afternoon when the 3 o'clock chocolate cravings come calling.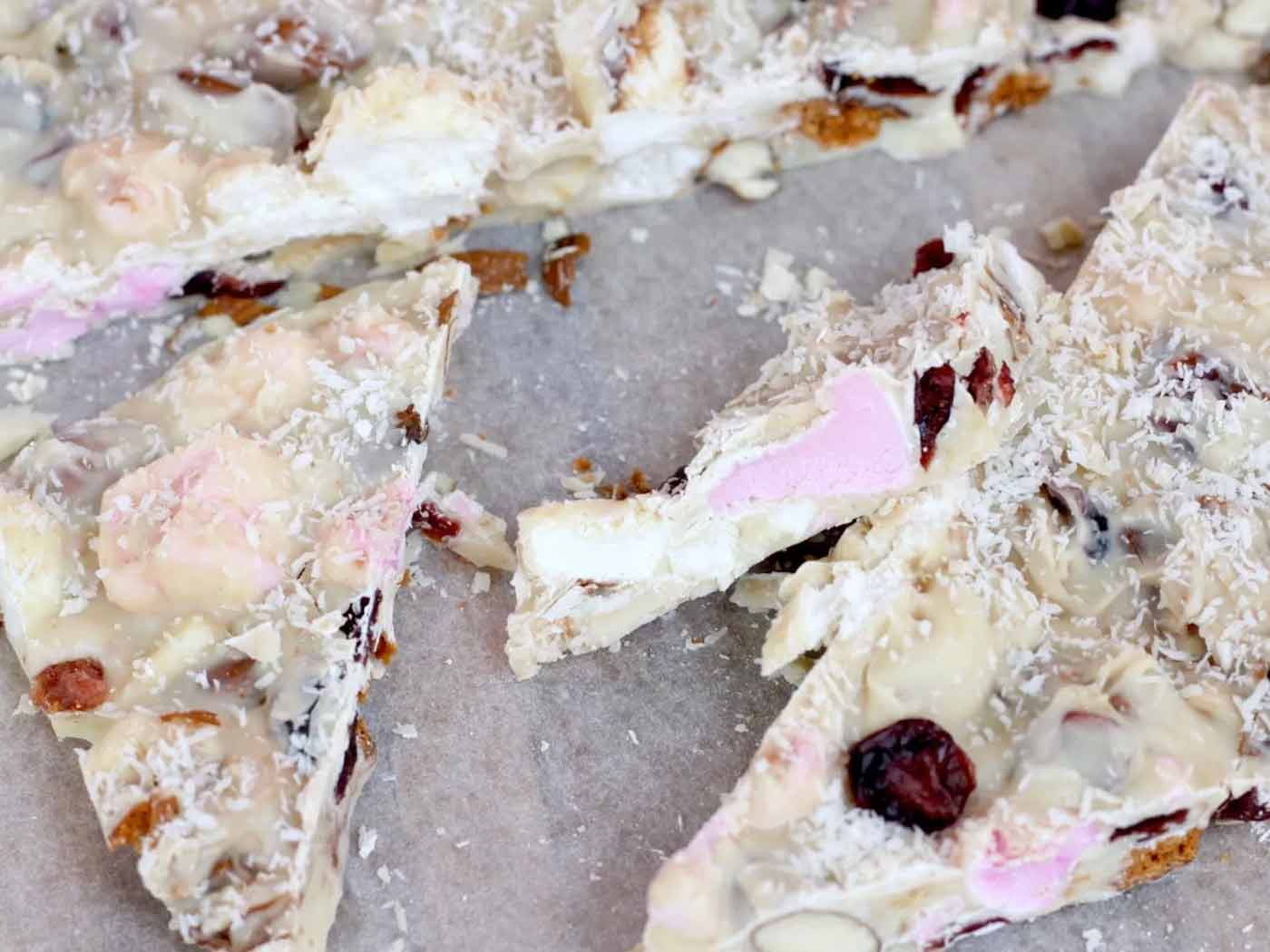 Cut it up in anyway you choose. I usually like to cut the whole thing in half first, then cut on diagonals. Also, if you like thicker, chunkier rocky road use a small tin.
Enjoy!
P.s. Have you tried my dark chocolate version?
YOU MIGHT BE INTERESTED IN