INGREDIENTS
125g butter
20ml (1 tablespoon) golden syrup
125g (1 cup) plain flour
1 teaspoon baking powder
85g (1 cup) desiccated coconut
112g (1/2 cup) caster sugar
110g (1 cup) rolled oats
150g (about 3/4 cup) dried apricots, diced
1 large egg, slightly beaten
2 teaspoons vanilla extract
METHOD

1. Preheat oven to 180C (355F). Grease a 20cm x 30cm (9 x 13) slice pan and line pan with baking paper.
2. Melt butter and golden syrup in a small saucepan over a low heat, stirring occasionally. Remove from heat when butter has melted.
3. In a large bowl, combine flour, baking powder, coconut, caster sugar, oats and apricots and stir together until well combined. Add the cooled butter mixture, slightly beaten egg and vanilla to dry ingredients and stir until well combined.
4. Press the mixture into the prepared pan using the back of a spoon and bake for 15-20 minutes or until golden brown. Cool in pan and then cut into 24 squares or 12 large bars.
NOTES
* This recipe is versatile so feel free to add whatever you have on hand e.g. chopped nuts, chocolate, other dried fruit etc.


PRO TIPS, TRICKS & EXTRAS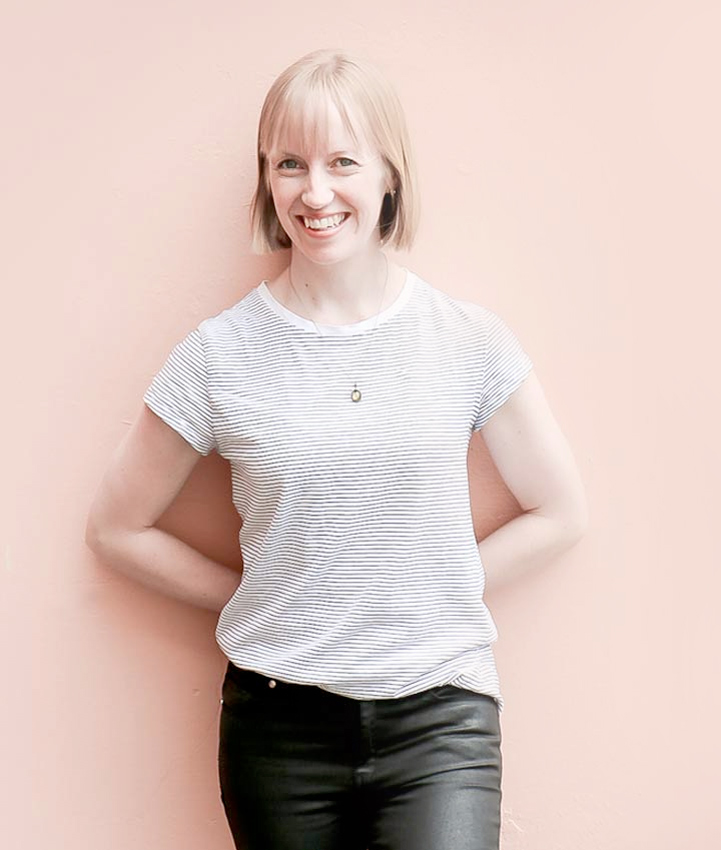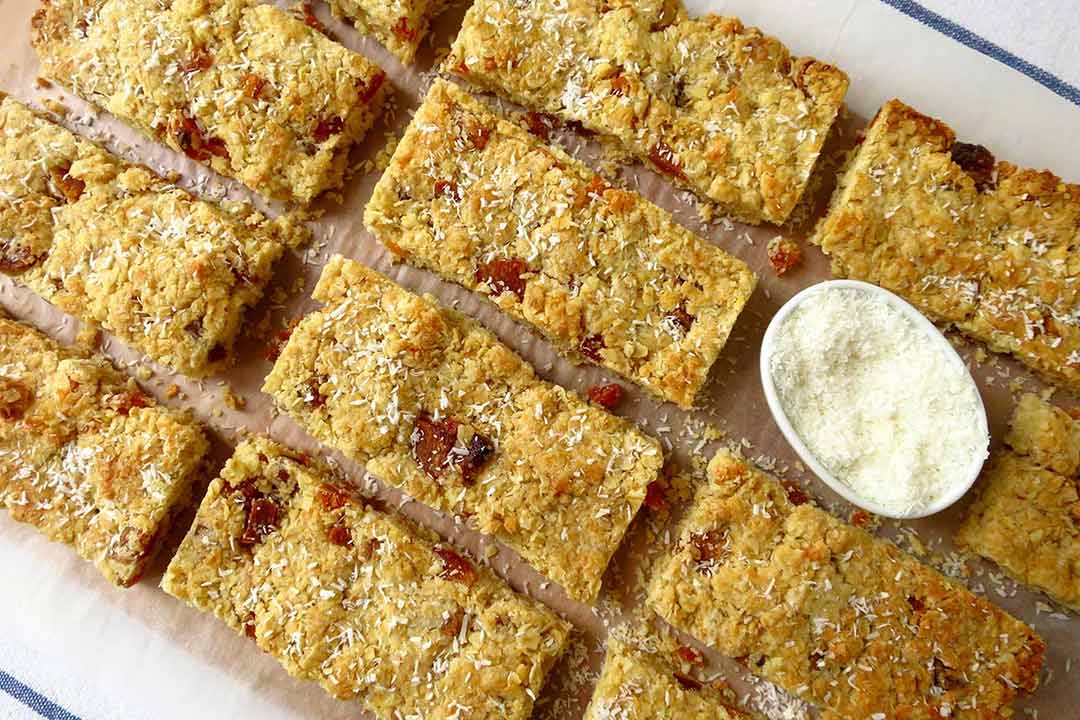 These easy apricot and coconut bars are the perfect lunchbox fillers and also make a great breakfast on the run.
How are you today?
I'm in packing mode currently. Thankfully we don't have too much stuff in our apartment to get rid of before heading back home to NZ, but there is still lots to do (only three weeks left – eeek).
Fortunately I'm still finding time to bake and last week I made these easy apricot and coconut bars to take to a friends house for morning tea. I desperately wanted to add chocolate but my friend is allergic (poor woman, I know), so I left it out – but you can add it in! This recipe is super versatile so you can omit the apricots for whatever you have on hand and substitute them for (or add) nuts, sultanas, chocolate, dates, etc…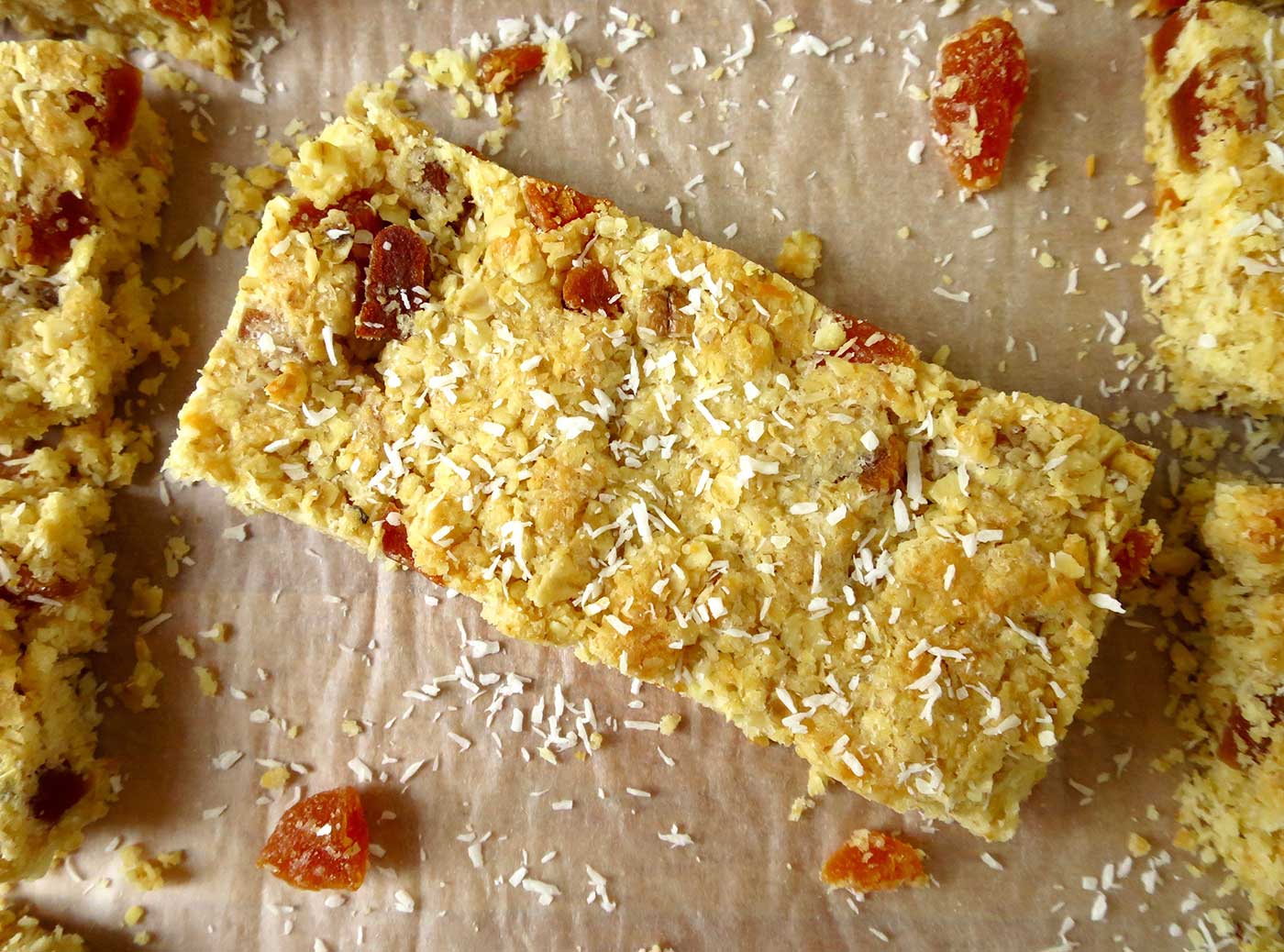 These bars remind me a little bit of bumper bars (if you're a New Zealander, you'll know what I mean) but a slightly healthier version. They are chewy, soft, and very moorish and I think I will be baking another batch this week with chocolate.
Baby bump loves chocolate… 😉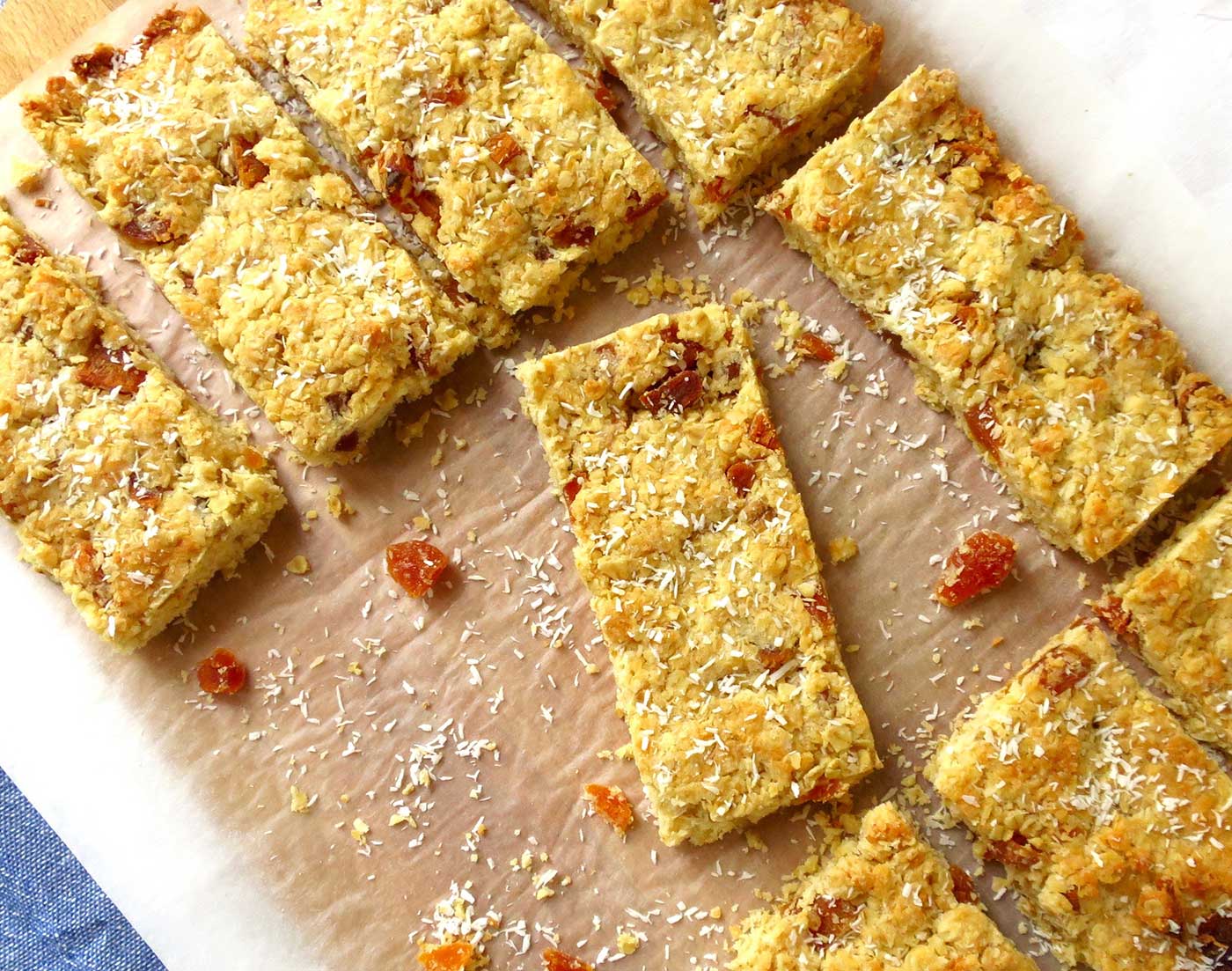 Are these bars not just begging for chocolate chunks inside them?
Without the chocolate, the coconut, apricots and oats in these bars make them a winner for breakfast on the go. Who am I kidding, chocolate would too of course.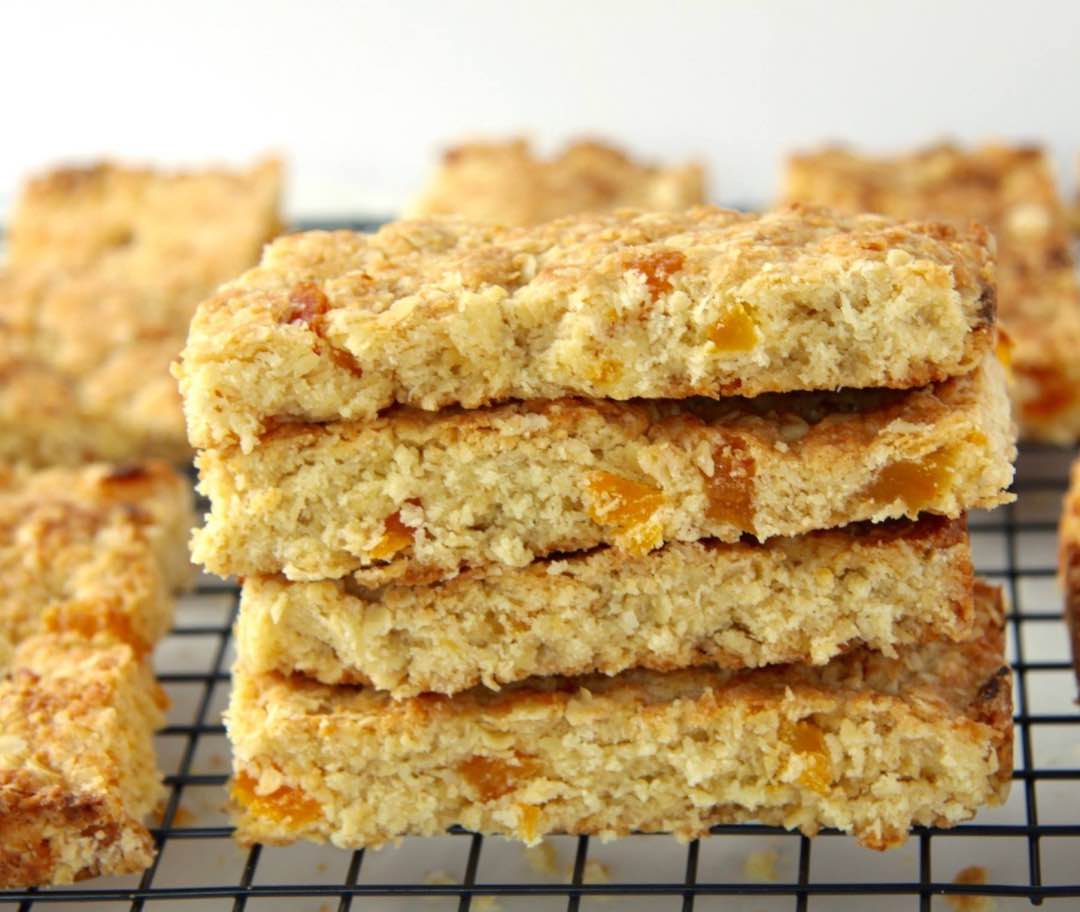 The recipe above makes 12 large bars or 24 smaller squares. Cut them however you desire.
YOU MIGHT BE INTERESTED IN