INGREDIENTS
2 cups coconut
1/2 cup almond meal
2 tablespoons coconut oil
2 tablespoons maple syrup
Pinch of salt
20g of freeze dried berries
2 tablespoons cold water
130g dark chocolate, chopped
1 tablespoon coconut oil, melted
METHOD

In the bowl of a food processor, add coconut, almond meal, first measurement of coconut oil, maple syrup, salt, and boysenberries. Blitz on full speed until the mixture looks like pink sand. Add one tablespoon of the water and blitz again. Take the lid of the food processor and try to form a ball. If it is still too crumbly, add the other tablespoon of water. If it is okay, go ahead and roll the mixture into 20 small balls.
Chill balls in the fridge for 10 minutes. Meanwhile, melt the chocolate in a microwave in 20-30 second increments on medium-high power. Stir and then repeat until the chocolate has melted. Stir through the second measure of coconut oil.
Place a piece of baking paper on a board or tray. Using a spoon, dip each boysenberry ball into the chocolate mixture and roll it around to cover it completely in chocolate. Grate a freeze dried boysenberry onto the coated bliss ball for garnish and repeat with the remaining mixture.


PRO TIPS, TRICKS & EXTRAS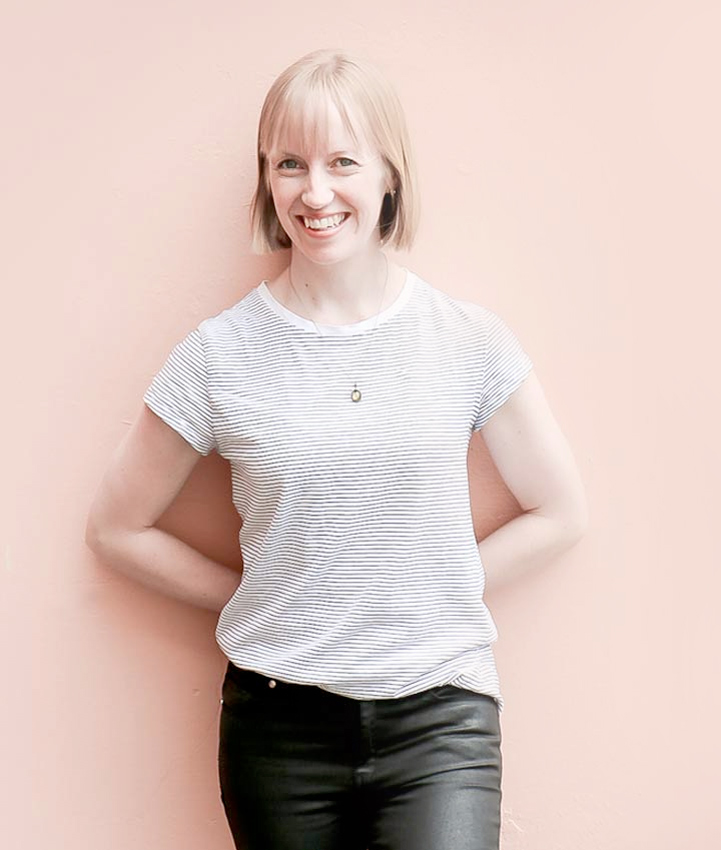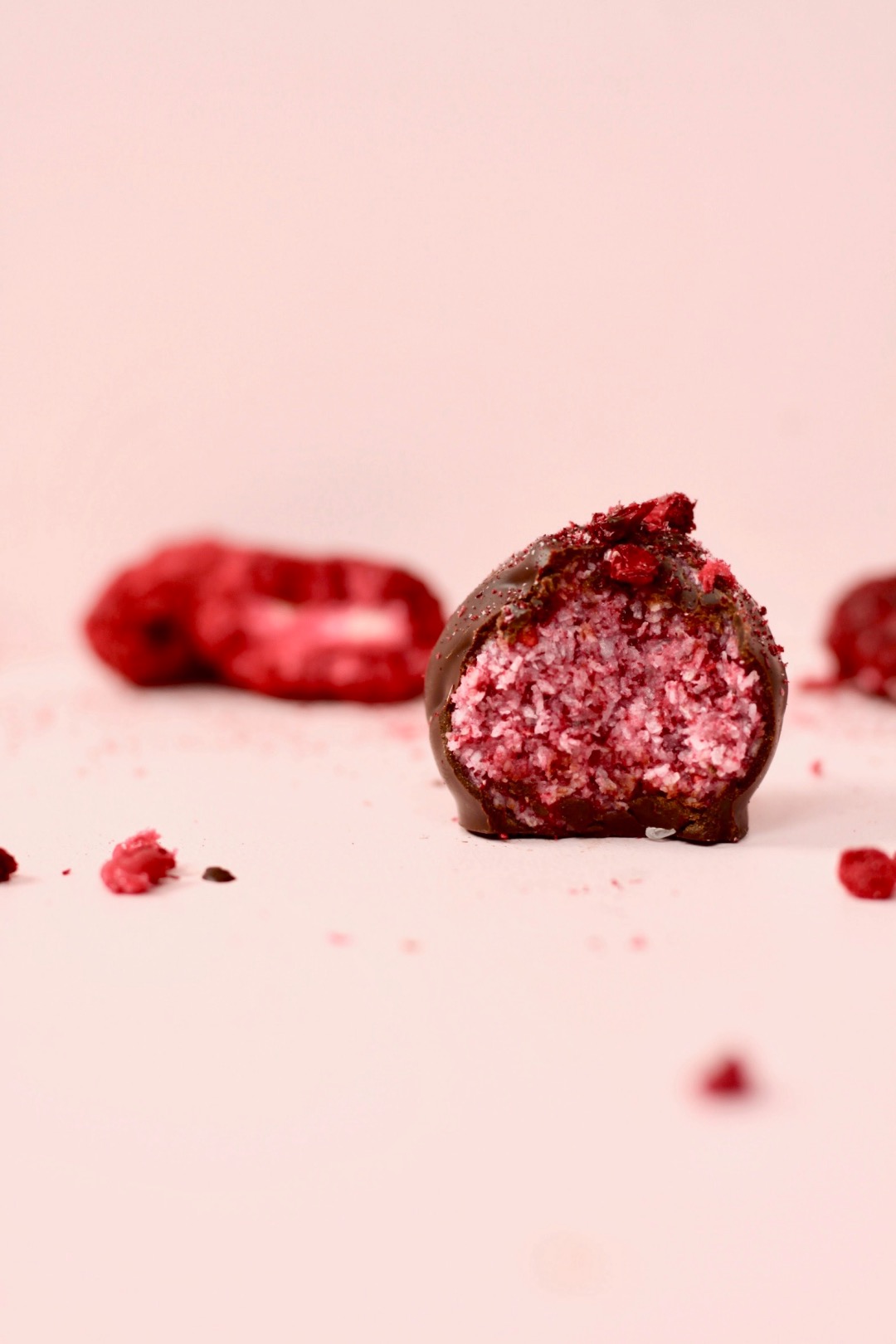 You need these berry explosion bliss balls in your life. You really do. 
Not only are they full of energy boosting ingredients, they are also insanely delicious. I called them berry explosion bliss balls because when you bite into these delectable truffle-like balls, the tangy/tart/ sweet flavours of the freeze dried boysenberries explode in your mouth, leaving your tastes buds begging you for more.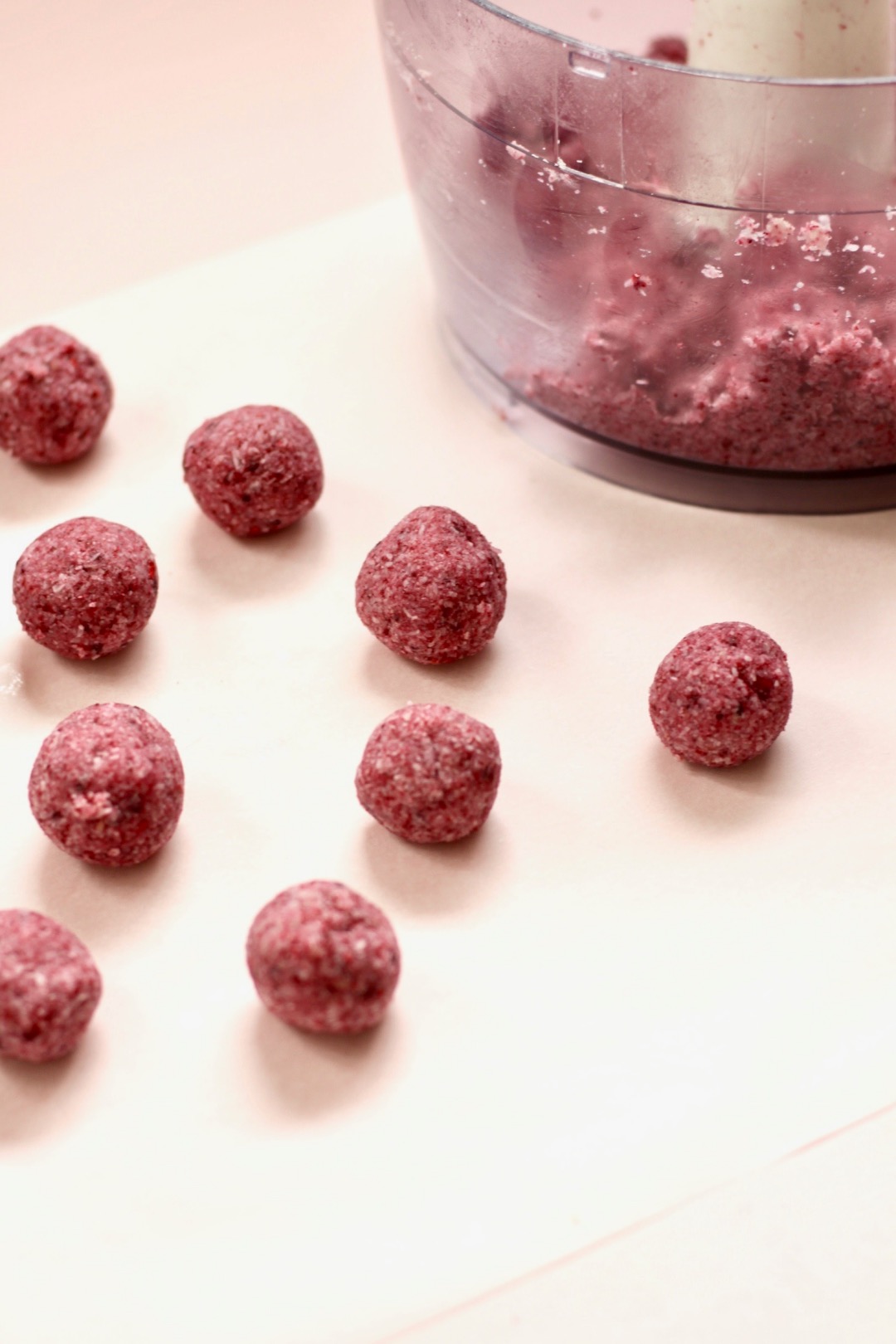 One of the many things I love about these bliss balls is that they are incredibly quick and easy to whip up. It's easiest if you have a food processor but if you don't have one you could get away doing the processing with a whizz stick instead. 
They make the best snack to pop into kids/adults lunchboxes. Being the mean mum that I am, I often make these for my preschool aged girls without the chocolate. They don't know how much better they are when paired with the chocolate but they don't need to know that for now 😀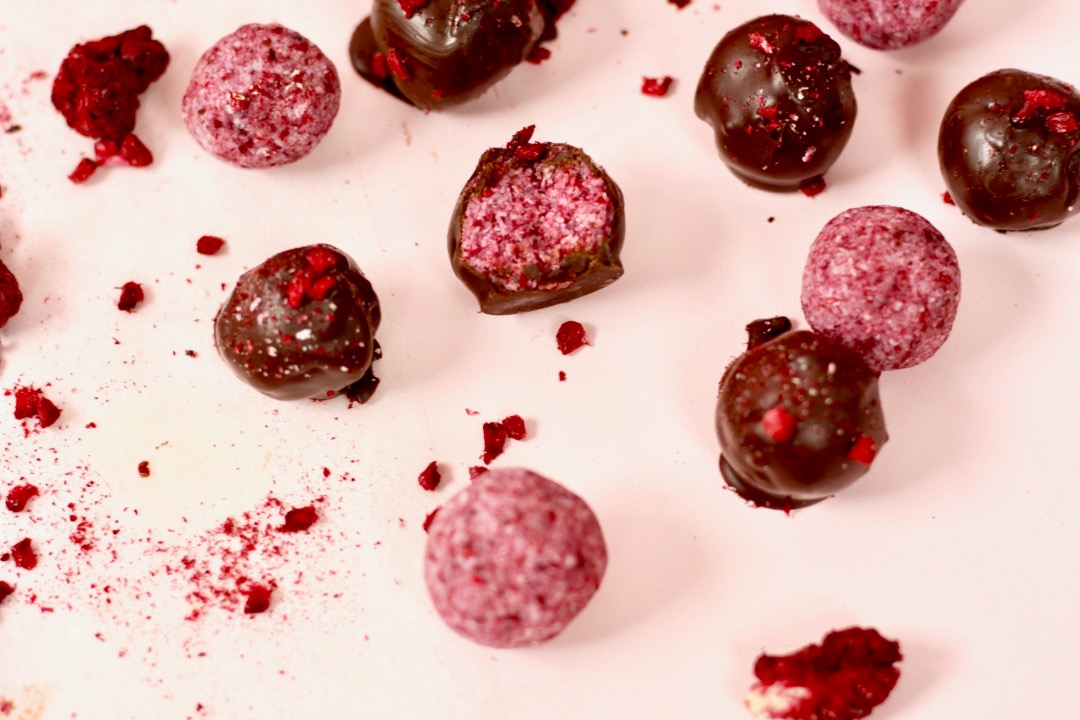 I hope these become a regular in your house like they are in ours! Tag me @whatsarahbakes__ if you make these, I'd love to see how your and your family enjoy them too. 
YOU MIGHT BE INTERESTED IN