INGREDIENTS
312g (2 & ½ cups) all-purpose flour
1 tablespoon baking powder
1/2 teaspoon baking soda
½ tsp salt
113g (½ cup) unsalted butter, melted and cooled
200g (1 cup) sugar
Zest from 1 lemon
2 large eggs
1 cup milk combined with 1 tbsp lemon juice*
1 tablespoon vanilla extract
1 & ½ cups blueberries, frozen*
METHOD

1. Preheat the oven to 220C (or 425F) and generously grease a 12 cup muffin baking pan with butter or oil.
2. In a large bowl, sift the flour, baking powder, baking soda and salt together and whisk well to combine. Set aside.
3. In a medium bowl, combine the melted butter with the sugar and lemon zest and whisk well. Add the eggs, milk and lemon juice mixture and vanilla and mix again.
4. Take 1 tablespoon of the dry mixture and place in a smaller bowl and stir through blueberries until the berries are well coated in the flour mixture (this helps evenly distribute the berries throughout the mixture and prevents them from sinking to the bottom of the muffins).
5. Make a well in the centre of the dry mixture and add the wet ingredients. Gently fold the mixture until just combined (about 9 folds) and then gently fold the berries in until just incorporated.
6. Evenly divide the batter into the 12 muffin cups, making sure that the mixture is topped to the brim (tip: using an ice cream scoop can help ensure even amounts of mixture in each muffin cup).
7. Bake for 5 minutes at 220C (425F), then reduce the heat to 190C (375F) and bake for another 15 minutes or until a toothpick inserted into the center comes out clean.
Muffins will keep up to 3-4 days in an airtight container -simply reheat in oven or microwave and top with a knob of butter (for extra buttery deliciousness, of course).
NOTES
* Let the milk and lemon juice mixture sit for at least 5 minutes or so before using so that it curdles and thickens.
* You can substitute the blueberries for any other fruit (chopped), dried fruit or even chocolate chips or nuts (you might want to remove the lemon zest if using chocolate, but leave the lemon juice with the milk). You can also use fresh blueberries however in my experience, frozen berries prevent the berries from 'bleeding' into the mixture better.


PRO TIPS, TRICKS & EXTRAS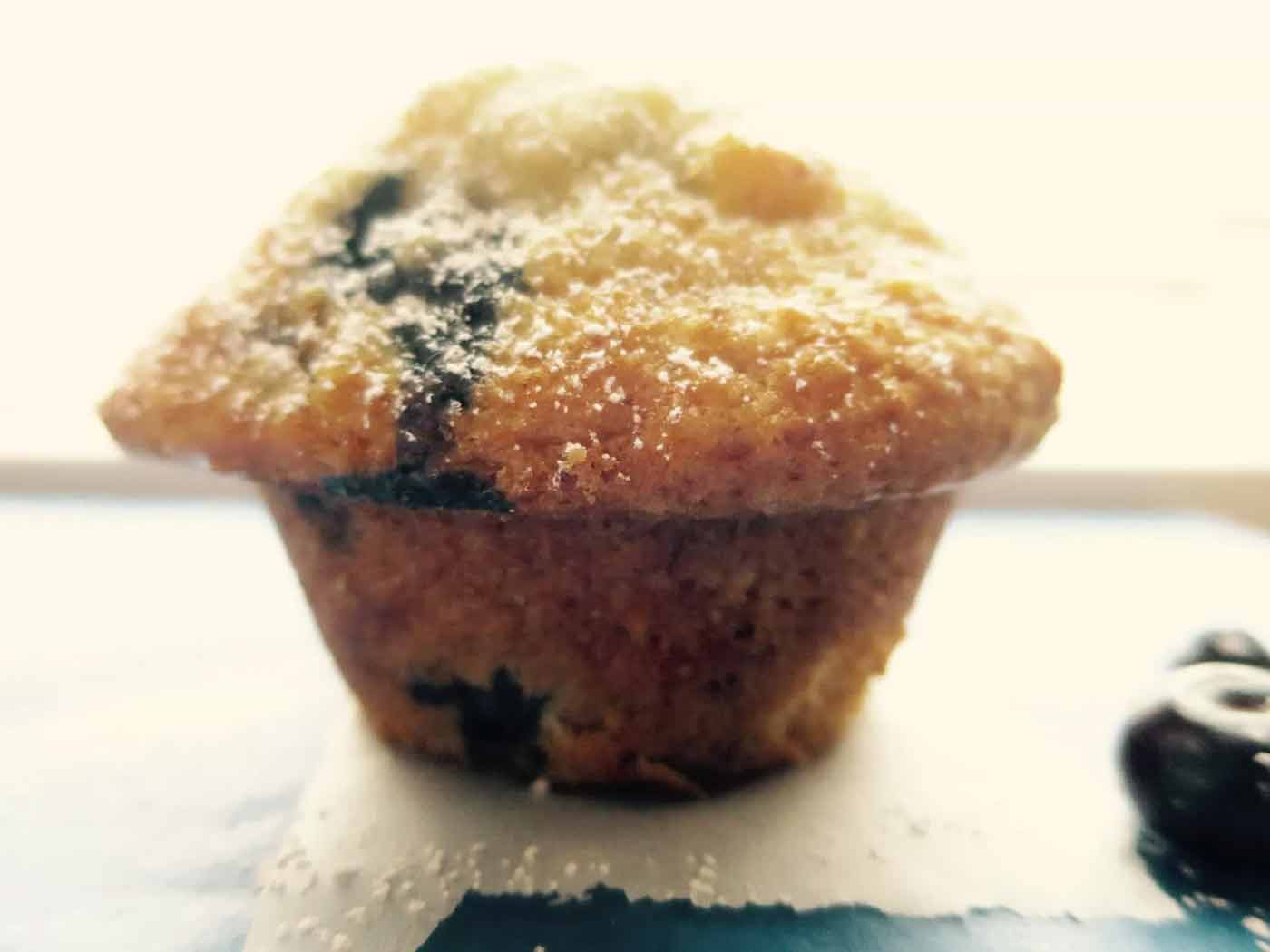 If you've been looking for the perfect cafe-style muffin recipe, this blueberry lemon muffin recipe is it!
These muffins are everything you want a muffin to be – they're light, fluffy, big, and full of zesty flavour. They're also full of frozen blueberries which means we can enjoy eating them all year round.
There are a few important baking secrets behind making perfect cafe style muffins. If you'd like to know what these are then read this post before making these blueberry lemon muffins to become an expert.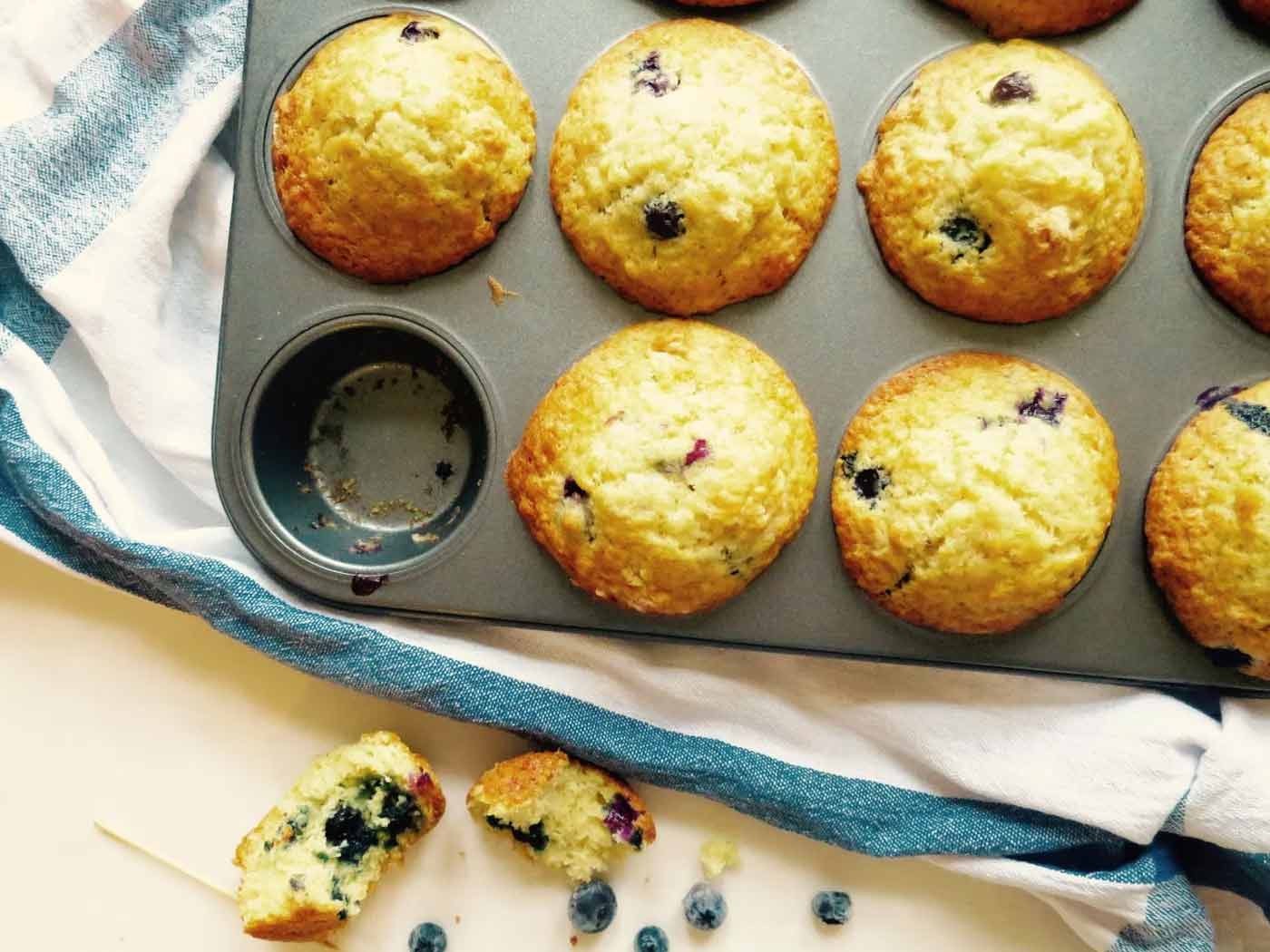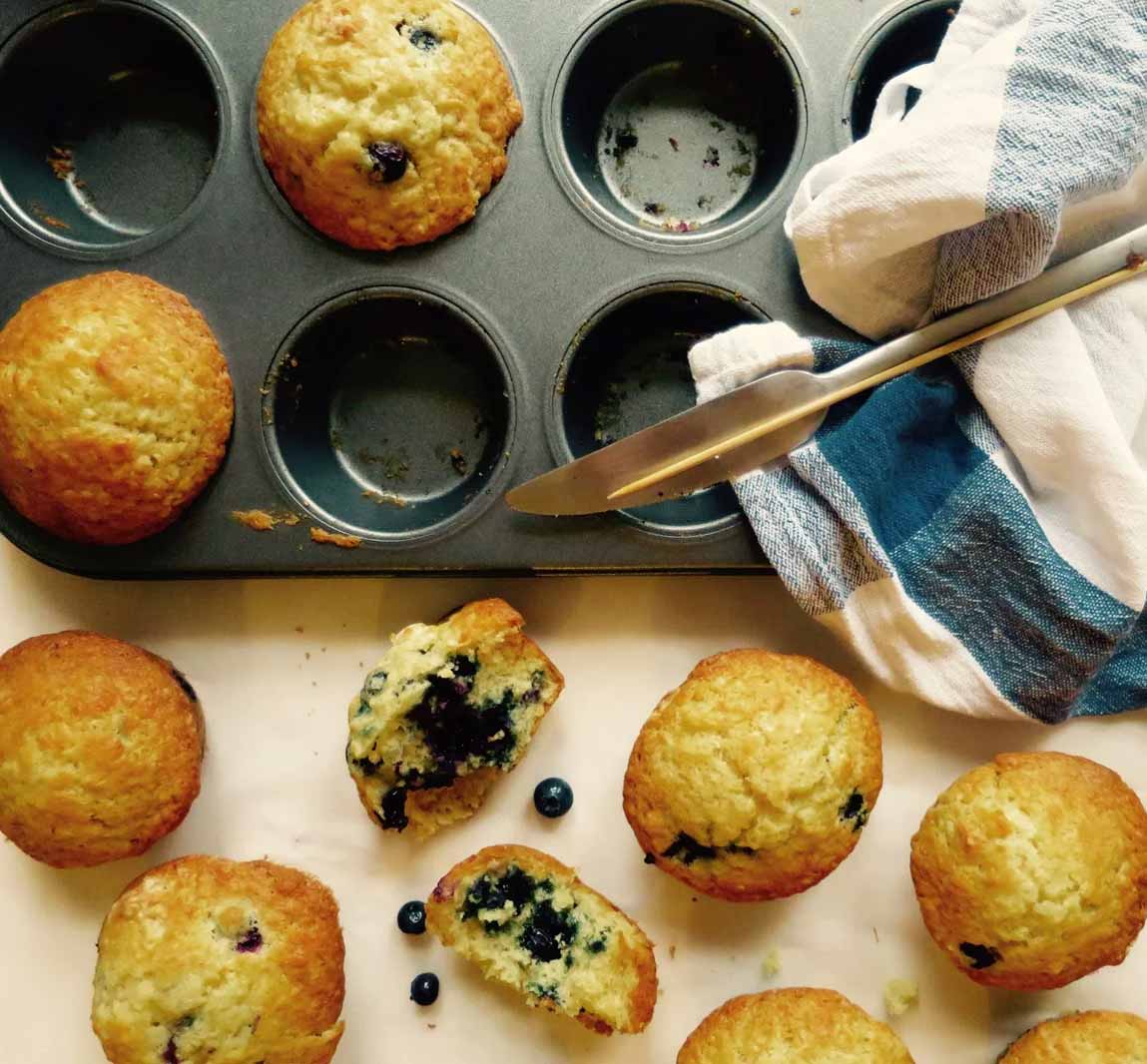 YOU MIGHT BE INTERESTED IN