INGREDIENTS
85g (1/3 + 1 tablespoon) castor sugar
250g (2 cups) plain flour
12g (2 tablespoons) cocoa powder
1/4 teaspoon salt
170g (3/4 cup) unsalted butter, cut into cubes
1 teaspoon vanilla extract
100g of your favourite chocolate, melted
Sprinkles (optional)
METHOD

1. Preheat oven to 170 C (340 F) and grease a 9 inch round pie dish then line with baking paper.
2. In a large bowl, sift sugar, flour, cocoa powder and salt together then whisk to combine well.
3. With your finger tips, rub the butter into the flour mixture, add vanilla extract. Try not to over work the dough.
4. Press the dough into the prepared dish. For a smooth look, roll a glass jar over the dough and if desired, use a fork to make a pretty pattern around the edge. Bake for 30 -40 minutes (bake longer if you would like your shortbread crispy, and less if you like it soft and fudgy).
5. Whilst still warm, gently slice the shortbread into wedges. Remove wedges from dish once completely cool and dip them in the melted chocolate and cover with sprinkles. Place wedges on baking paper whilst the chocolate sets.
Notes
Variations: Try adding a teaspoon of cinnamon, coffee, or chili powder for a different flavour. If you don't have sprinkles, dust cocoa powder over the melted chocolate, or try sprinkling coconut or finely chopped nuts – the options are endless!
By Sarah Sears


PRO TIPS, TRICKS & EXTRAS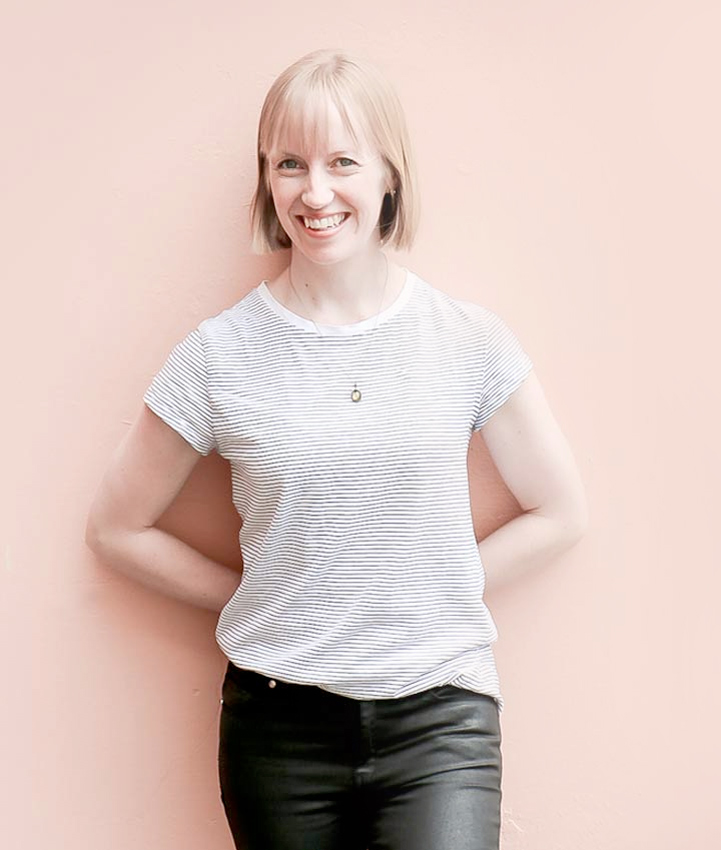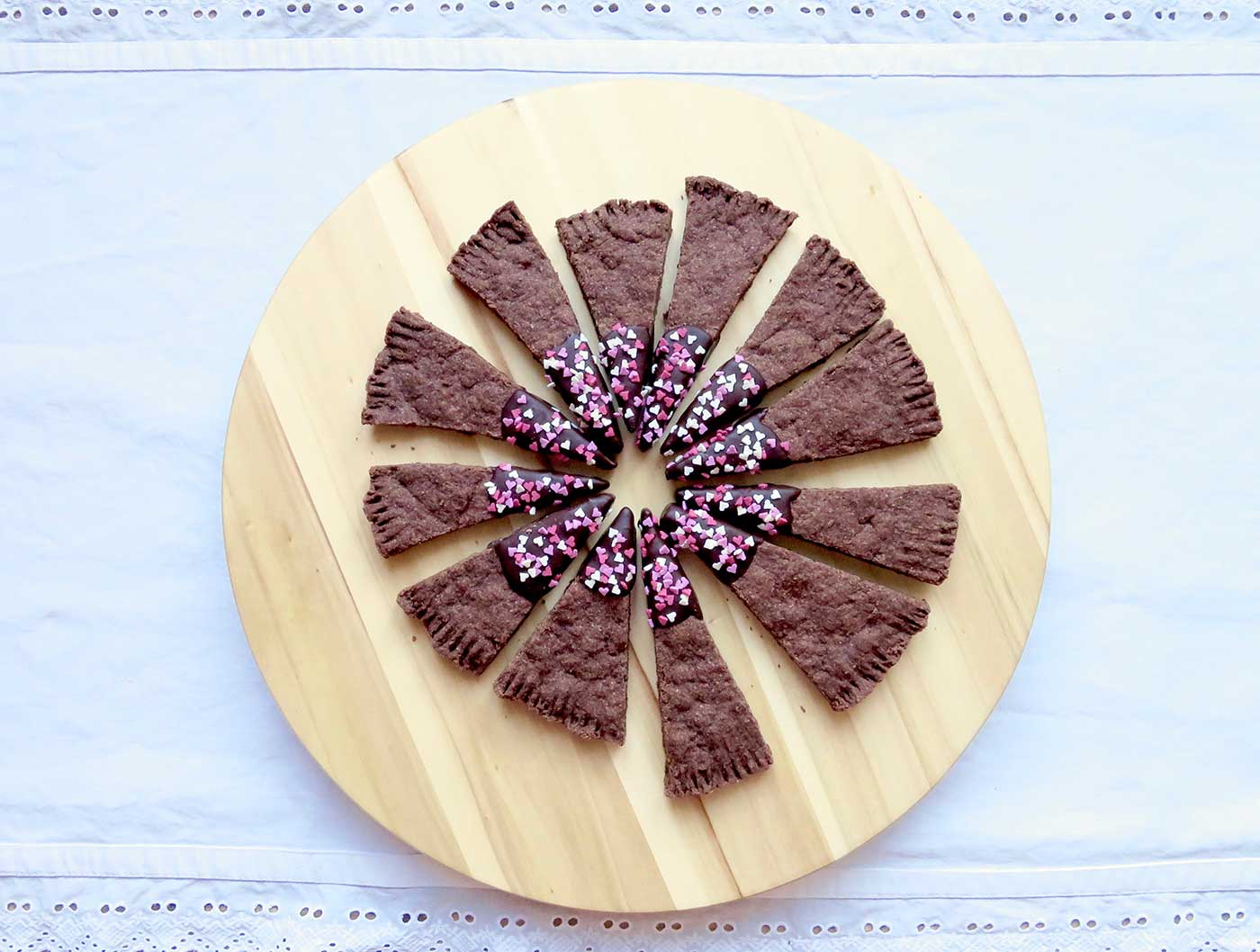 An ever so tender and delicious chocolate shortbread, dipped in dark chocolate and covered in sprinkles.
Surely any sweet treat that has the word chocolate more than once has got to be good, right? Well, it's definitely true in this case. These chocolate-dipped chocolate shortbread wedges are totally irresistible and could be the perfect way to say "I love you" to your valentine this year (if celebrating valentine's day is your thing of course, is it?).
Kevin and I usually try and stay clear of town on February 14th as it feels like the city is swarmed and overwhelmed by couples. Is this true for the city you live in too? Although I often feel a little cheesy or embarrassed celebrating valentine's day, sometimes I think it can be a nice excuse to have a date night.
I used to bake something special for Kevin every year for valentines day when we first started dating, but soon realised that I would end up eating the 'gift' before he got around to eating it. As I've mentioned before, sweet food just isn't his thing – which is something about him that I'm still trying to get my head around.
So because I won't have the joy in baking for my valentine this year, I plan to live the moment vicariously through you. Yes you – when you bake these chocolate wedges of heaven for someone who will appreciate them – is that okay with you? Good. It's likely that I will bake some more for myself too, just in case.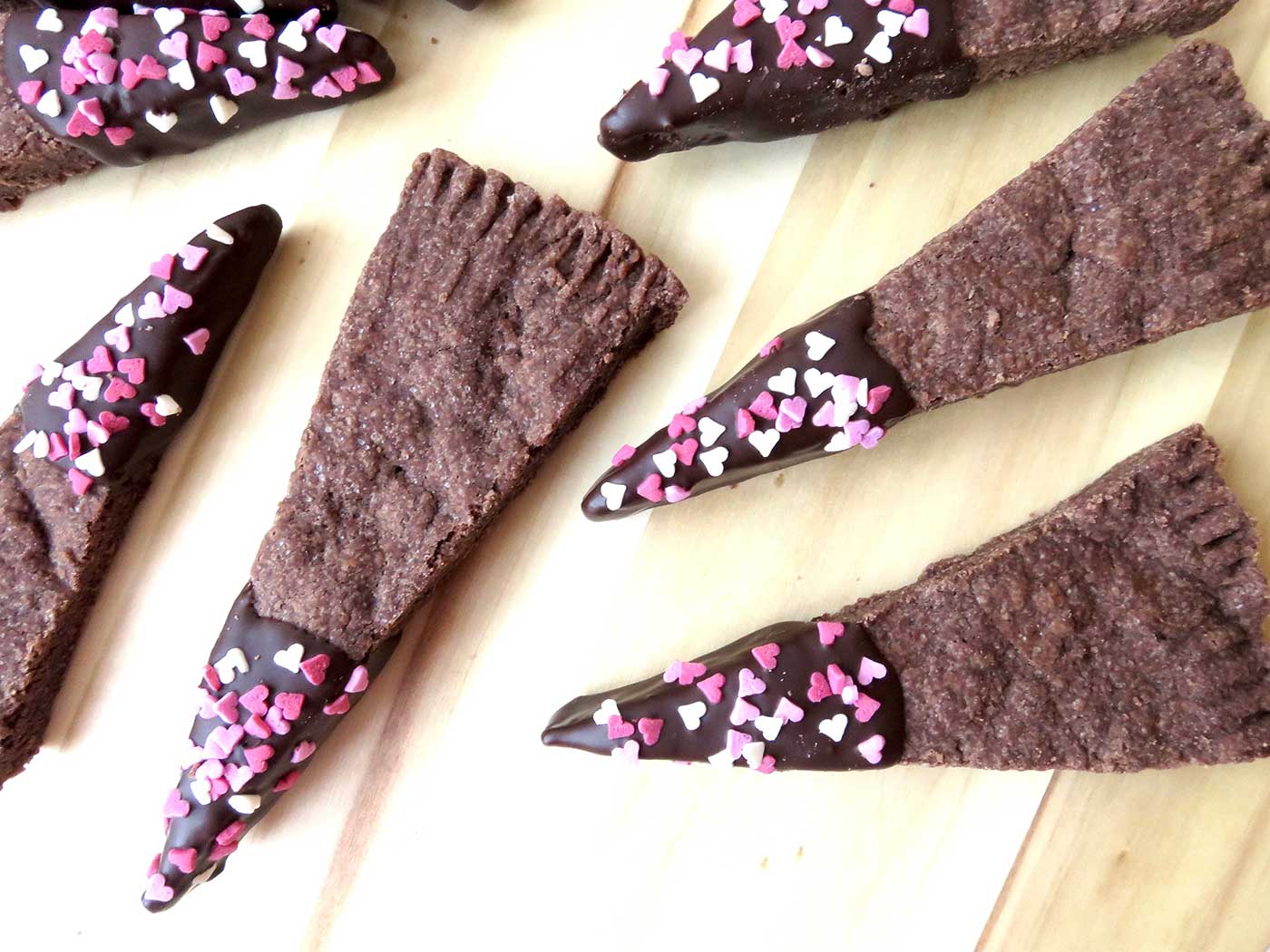 I've always enjoyed eating shortbread. Is it even possible to not enjoy eating it? (maybe I should ask Kevin…) Something about it seems nostalgic and homely and when I get my hands on it, I want to eat the whole lot.
Shortbread is one of the most basic cookie recipes you can make and is therefore a great recipe to learn about the basics of baking cookies. It has a ratio of 1, 2, 3.
That is: 1 part sugar, 2 parts fat, and 3 parts flour.
From there you can add any variation you like whether it's nuts, chocolate, spices etc. which makes it an easy recipe to get creative with.
Because I love chocolate so much, I substituted some of the flour for cocoa, resulting in a tasty chocolate shortbread which to me tastes similar to chocolate afghans. For extra tenderness, I rubbed the butter into the flour and sugar mixture instead of creaming the butter and sugar which some other shortbread recipes call for. Give it a go both ways and see which method creates a texture that you prefer best.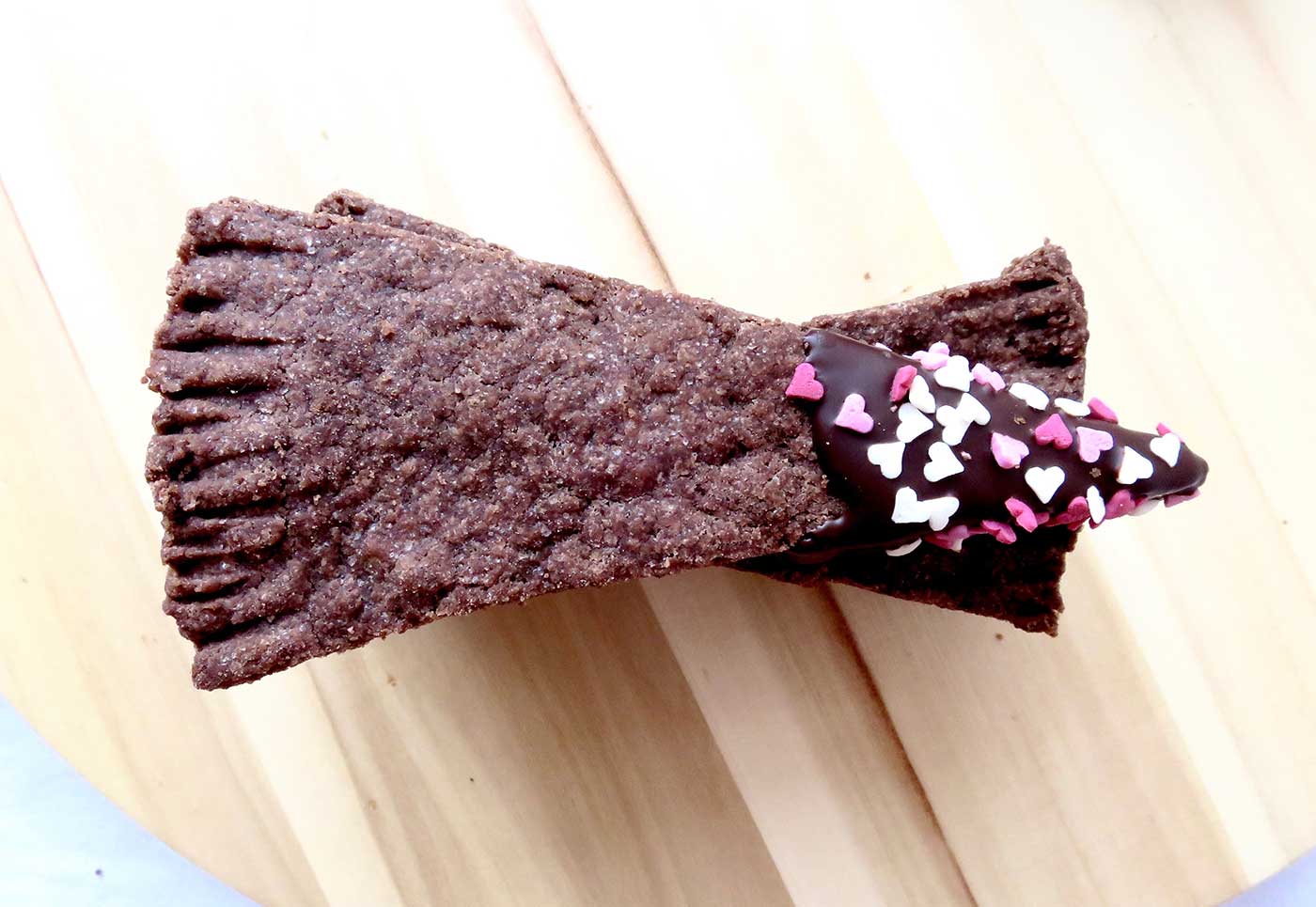 Whatever way you make them, I should warn you that you may not be able to stop at one piece – thus it could be likely that your valentine may not end up with many pieces, or any at all. Best to make two batches just in case 😉
YOU MIGHT BE INTERESTED IN