INGREDIENTS
250mls (1 cup) cream
500g (2 cups) berry flavoured yoghurt
1.5 cups frozen berries (or to taste)
120g (1 cup) chopped marshmallows
A few grated freeze dried boysenberries (optional)
METHOD

1. In a large bowl, whip cream until soft peaks form. Fold in yoghurt, berries and marshmallows. 
2. Serve and top with freeze dried berries if desired. 


PRO TIPS, TRICKS & EXTRAS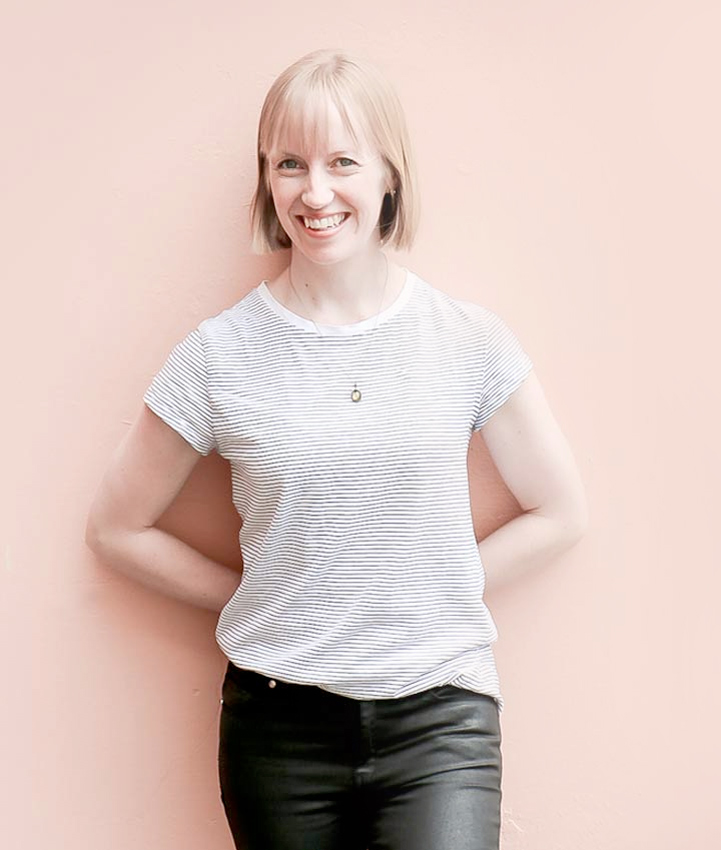 The easiest, fastest recipe for ambrosia you could ask for. This is the perfect dessert to bring or a potluck dinner when you have nothing planned, or for when you just want something delicious and in a hurry. 
Ambrosia is definitely an old school NZ dessert but I think it has to be up there with one of my favourites. This recipe is a slight twist on the traditional coconut, mandarin flavoured ambrosia and is a lot quicker (and tastier!).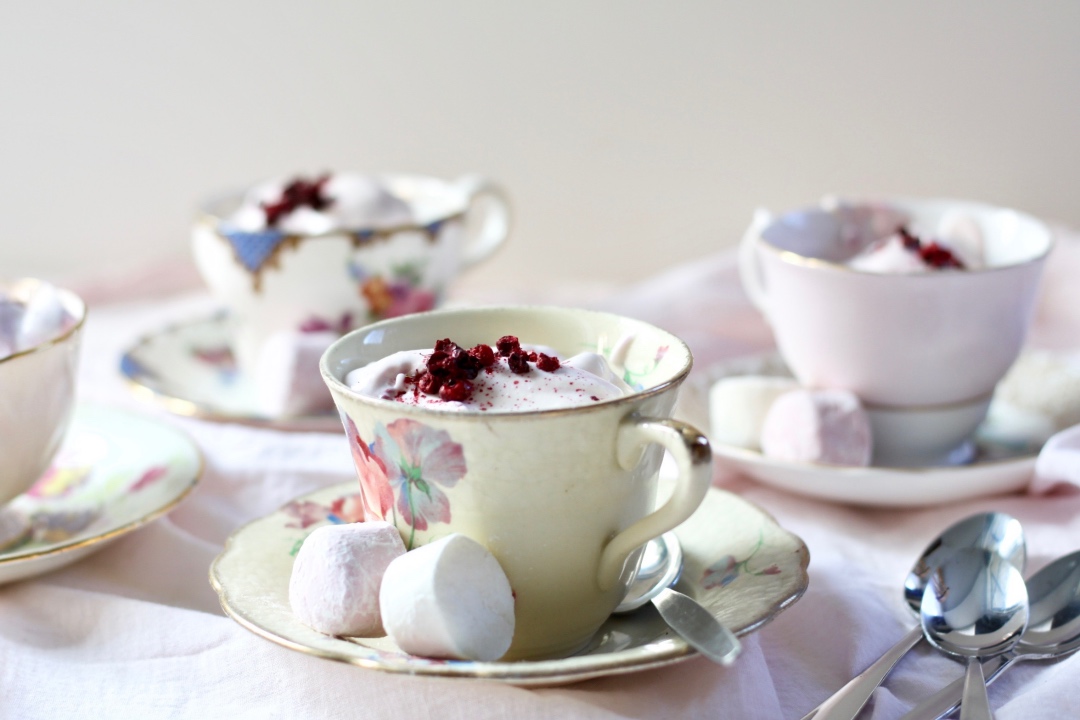 I love using frozen berries as I don't always have fresh berries on hand, but fresh berries work just as well too. If you don't have any  fresh/frozen berries on hand you could use any tinned fruit with any flavoured yoghurt e.g. tinned apricots, chopped mixed with cream, apricot yoghurt and marshmallows -yuuuumm!
I usually go with a two part yoghurt to one part cream ratio and just add however many berries and marshmallows I feel like at the time. If you're making this for a big crowd these ratios will help.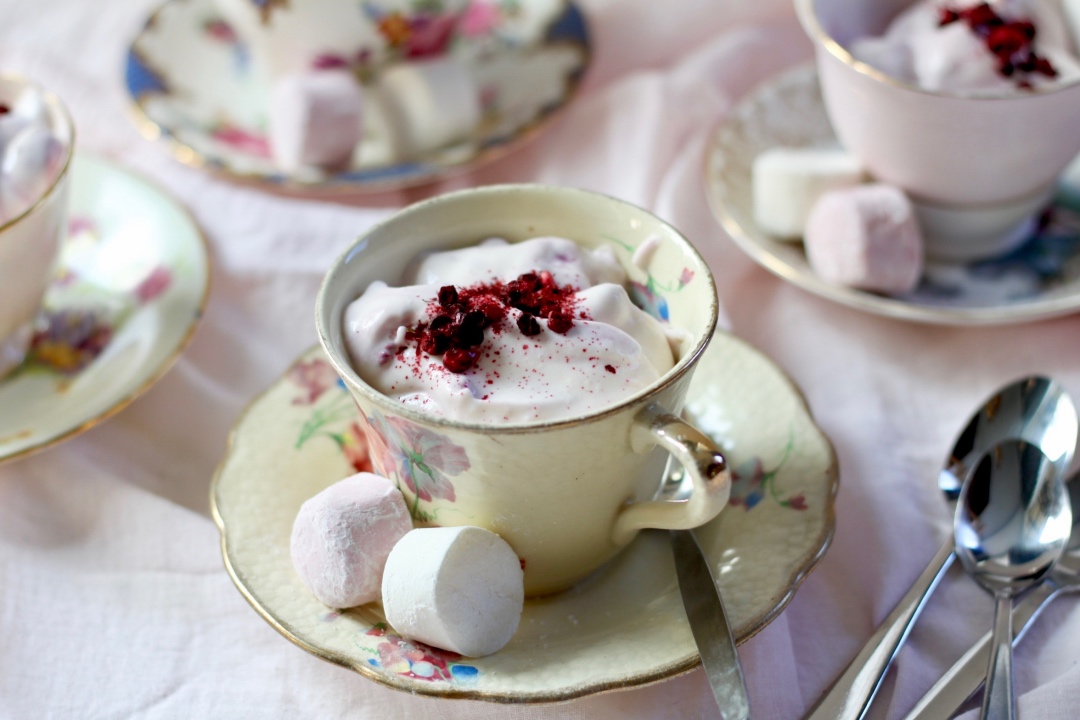 I had the house to myself last night so invited some girlfriends around for a little treat night and we ate ambrosia out of these little tea cups. I think the teacups made the ambrosia taste even better… 
I love that this dessert can be made in advanced before guests arrive.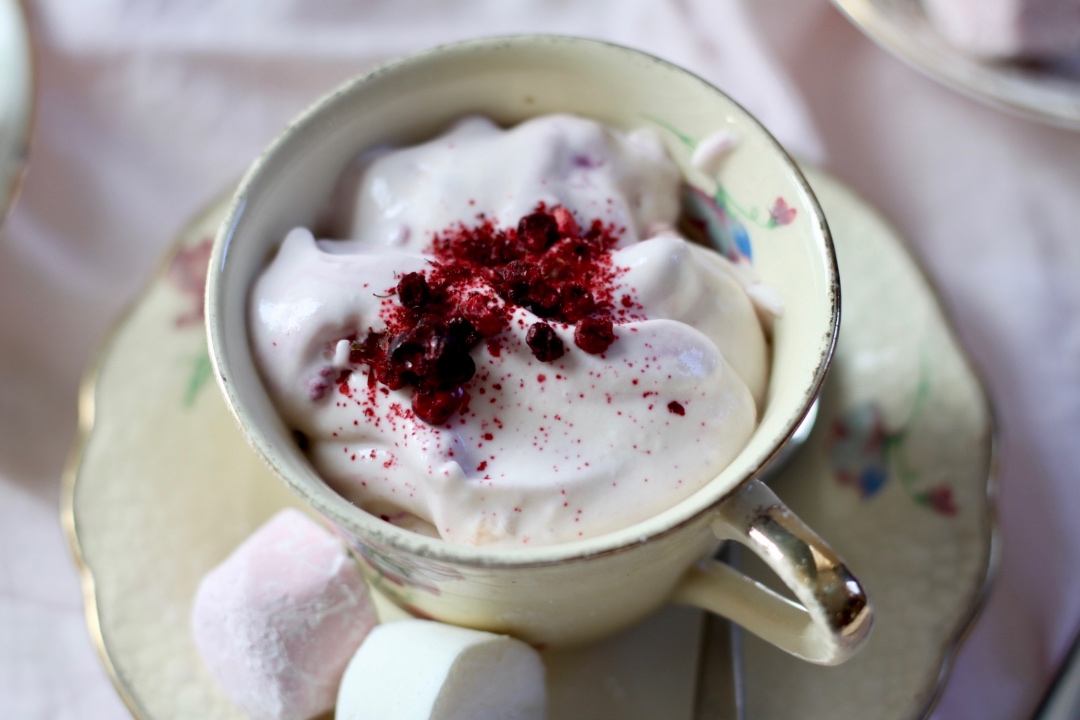 YOU MIGHT BE INTERESTED IN