INGREDIENTS
312g (2 & ½ cups) all-purpose flour
1 tablespoon baking powder
1 teaspoon baking soda
½ tsp salt
1/2 tsp cinnamon
200g (1 cup) sugar
70g (3/4 cup) desiccated coconut
125g (½ cup) flavourlesss oil (e.g. canola, rice bran)
2 large eggs
1 cup milk combined with 1 tbsp lemon juice*
1 tablespoon vanilla extract
1/2 cup ( 5-6) feijoas, roughly mashed/chopped
FEIJOA GLAZE
Juice of two fejoas
40g (1/4 cup) icing sugar
1 tablespoon melted butter
METHOD

1. Preheat the oven to 220C (or 425F) and generously grease a 12 cup muffin baking pan with butter or oil.
2. In a large bowl, sift the flour, baking powder, baking soda, salt , sugar and cinnamon together. Add coconut and whisk well to combine. Set aside.
3. In a medium bowl, combine the oil, eggs, milk and lemon juice mixture and vanilla and stir to combine.
4. Make a well in the center of the dry mixture and add the wet ingredients. Gently fold the mixture until just combined (about 9 folds) and then gently fold the feijoas in until just incorporated.
6. Evenly divide the batter into the 12 muffin cups, making sure that the mixture is topped to the brim (tip: using an ice cream scoop can help ensure even amounts of mixture in each muffin cup).
7. Bake for 5 minutes at 220C (425F), then reduce the heat to 190C (375F) and bake for another 15 minutes or until a toothpick inserted into the center comes out clean.
8. Cool muffins for 5 minutes before inverting onto a cooling wrack and drizzle feijoa glaze over top.
TO MAKE GLAZE:
1. In a small bowl, add feijoa juice, icing sugar and meltled butter until completely combined. Using a spoon, drizzle the glaze over the muffins.
NOTES
* Let the milk and lemon juice mixture sit for at least 5 minutes or so before using so that it curdles and thickens.
Muffins will keep up to 3-4 days in an airtight container -simply reheat in microwave and serve with a knob of butter.


PRO TIPS, TRICKS & EXTRAS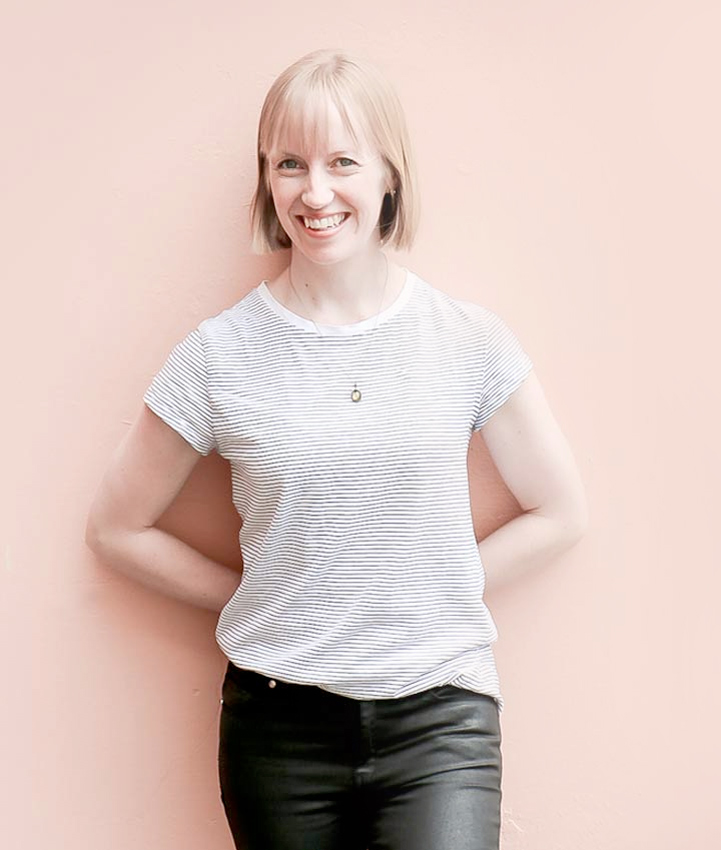 Have you ever noticed that the flavour of feijoas can often get lost in baking?
It doesn't seem to make any difference when adding more feijoas, the flavour seems to be overpowered by any other ingredient. I'm not sure why that is but I am sure that these glazed feijoa coconut muffins are FULL of feijoa flavour!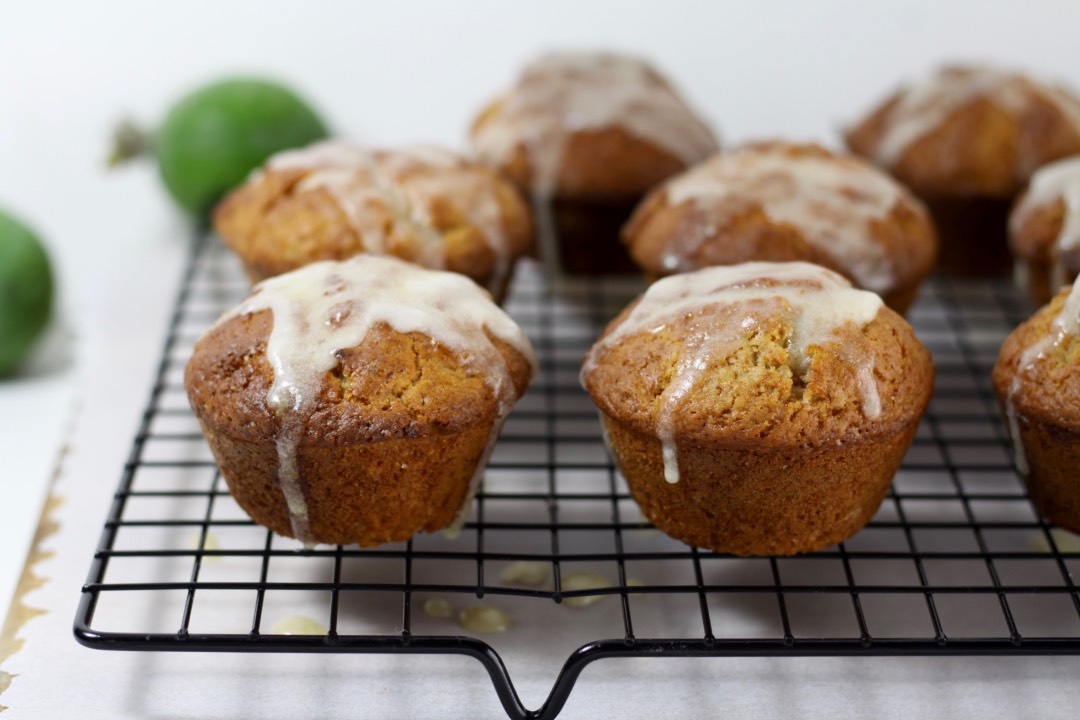 My secrets to enhancing the flavour in these muffins are these:
A hint of cinnamon
Cinnamon seems to pair so well with fejoa and it somehow makes the flavour of the feijoa really come out
Feijoa glaze
This glaze is made with feijoa juice and helps to jazz up the muffins just a little as well bring in more feijoa zingYou could also grate in a bit of the skin from a couple of the feijoas for an extra burst of feijoa if you really like the flavour 🙂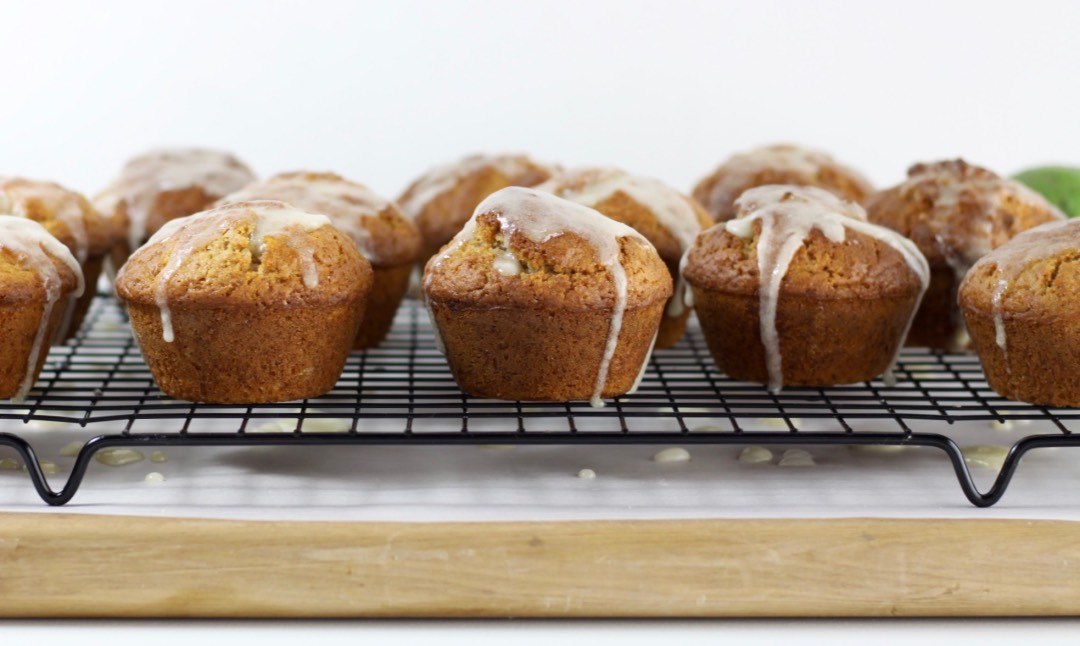 These muffins are perfect for an afternoon snack with a cup of tea. Enjoy whilst the season lasts or be sure to freeze some feijoas so that you can make these muffins later in the year too! (I just scoop out the flesh and pop it in to containers – perfect for baking with).
x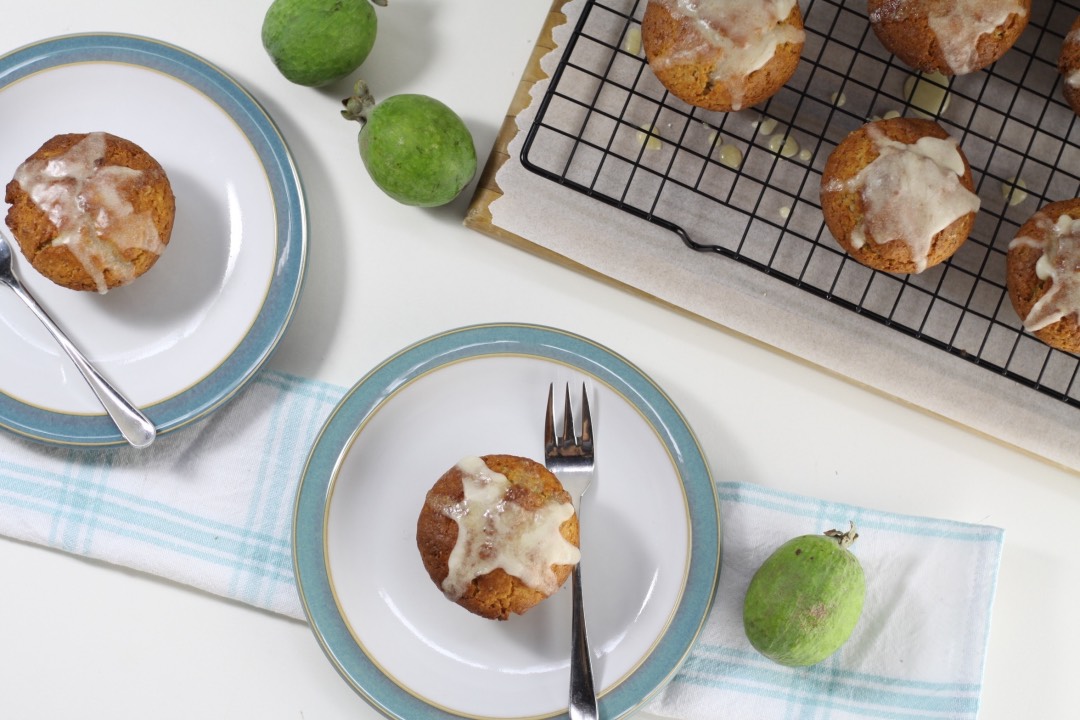 YOU MIGHT BE INTERESTED IN