INGREDIENTS
260g (1 cup) coconut cream 
1 teaspoon vanilla extract
3 tablespoons coconut oil
4 tablespoons maple syrup (or sweetener of choice)
1/4 teaspoon salt
160g (2 cups) desiccated coconut
250g dark chocolate, chopped into pieces
METHOD

1. Line a container, loaf tin/tray (approximately 23cm x 15cm (9inches x 5 + 1/2 inches) in size) with baking paper. Set aside.
2. In a medium sized saucepan, add coconut cream, vanilla, coconut oil, maple syrup and salt. Place over a medium to low heat and stir to combine, making sure the coconut cream and oil have melted completely. Add desiccated coconut and stir to combine.
3. Press mixture into prepared container/tin and refrigerate or place in the freezer until it firms up slightly before cutting into bars (approximately 1-2 hours). Once the bars are cut, put them back in the freezer to keep the bars cold whilst preparing the chocolate. 
4. Melt chocolate over a double boiler (or in the microwave in 20 second increments). Using one spoon and a fork, dip the bars in the chocolate (one at a time) until well coated and leave to set on a piece of baking paper.
Store in the fridge in an airtight container.
NOTES
* Must be coconut cream and not coconut milk. Try to use as much of the fat as you can and not too much of the liquid. If it's warm where you live, put the coconut cream in the fridge until the fat sets slightly so that you can scoop it out.
By Sarah Sears


PRO TIPS, TRICKS & EXTRAS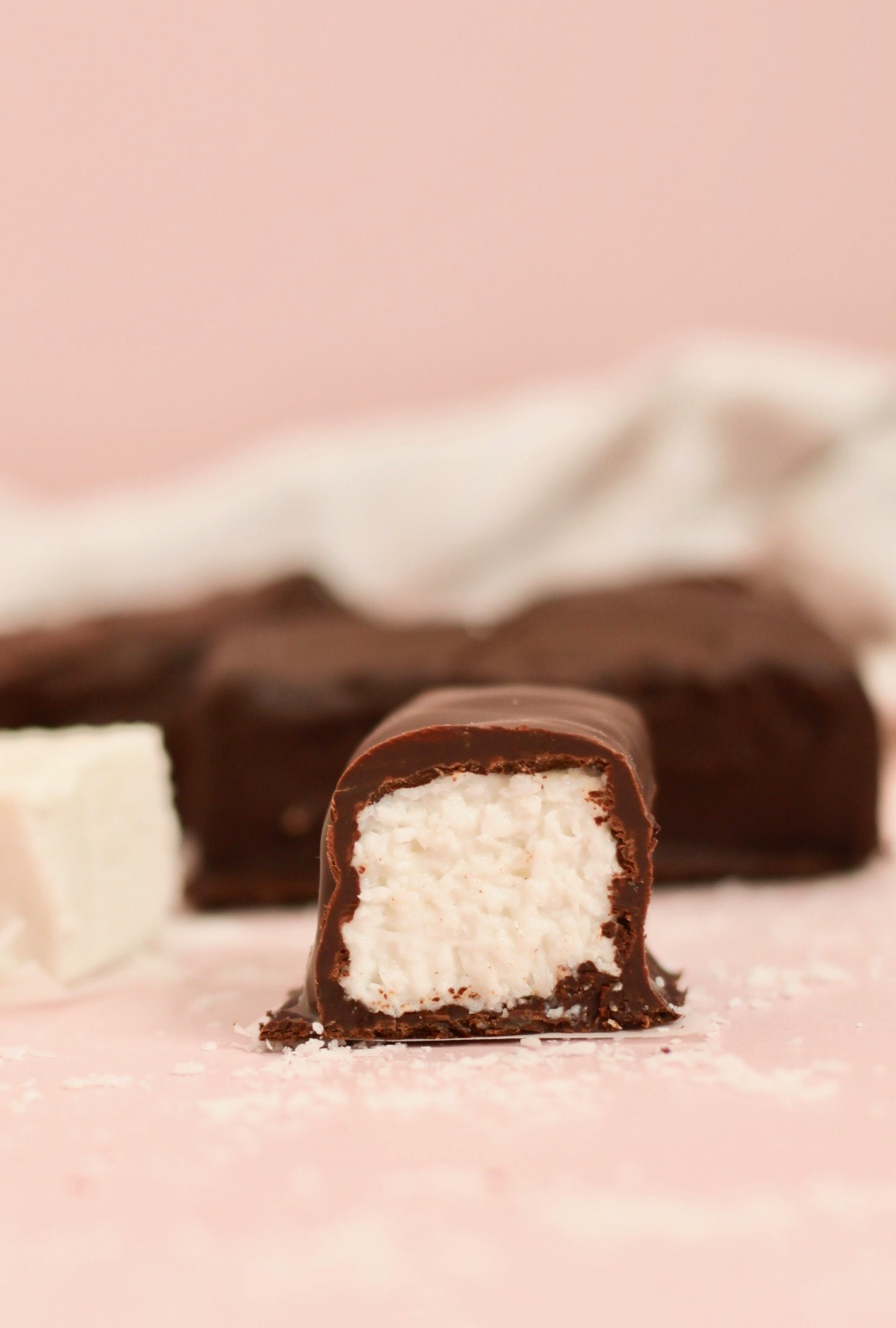 Vegan, nutritious and insanely delicious! These little bars make great gifts, snacks and/or desserts.
Now you can have your bounty bar and eat it too! These healthy homemade bounty bars taste just like bought ones, except they are much better for you .
You can thank me later.
You're probably thinking –
"Sarah, healthy homemade bounty bars could never taste as good as bought bounty bars!"
Am I right?
Well, I have good news for you! They really can.
These healthy homemade bounty bars are just as delicious if not more so than the bought version. And they're actually good for us! Truly. They're packed with healthy fats and good quality ingredients, and are completely free from additives, artificial emulsifiers and refined sugars.
I first made these healthy homemade bounty bars a couple of years ago when Kevin and I were visiting family in London and I have been in love with them ever since.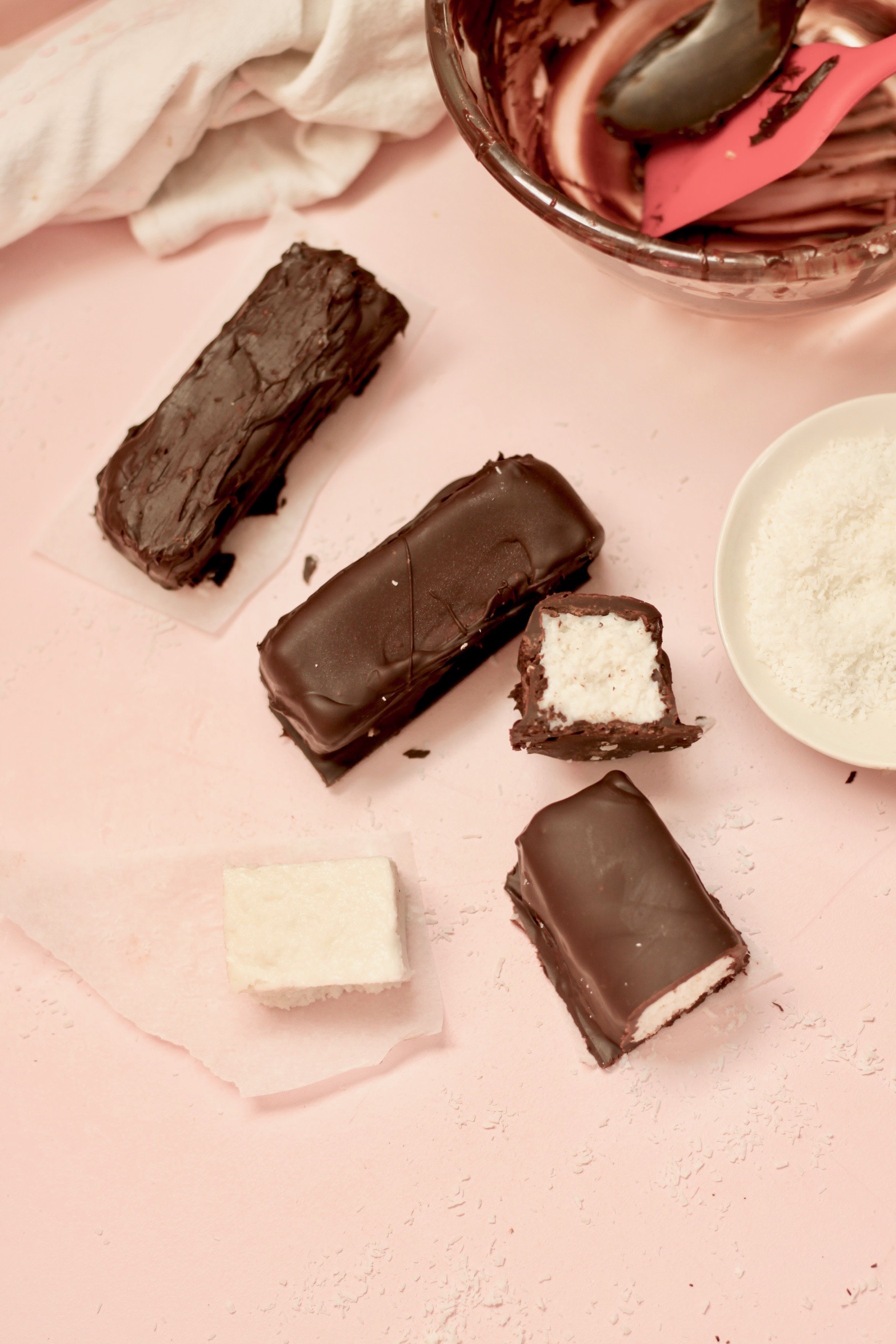 I think you're going to love these little bars!
Not only are they super delicious, they only have a few ingredients and are easy to make. Did I mention there was no baking required? Perfect for the peak of summer when it's too hot to turn the oven on or for when you just want to eat something really, really delicious. 
Enjoy!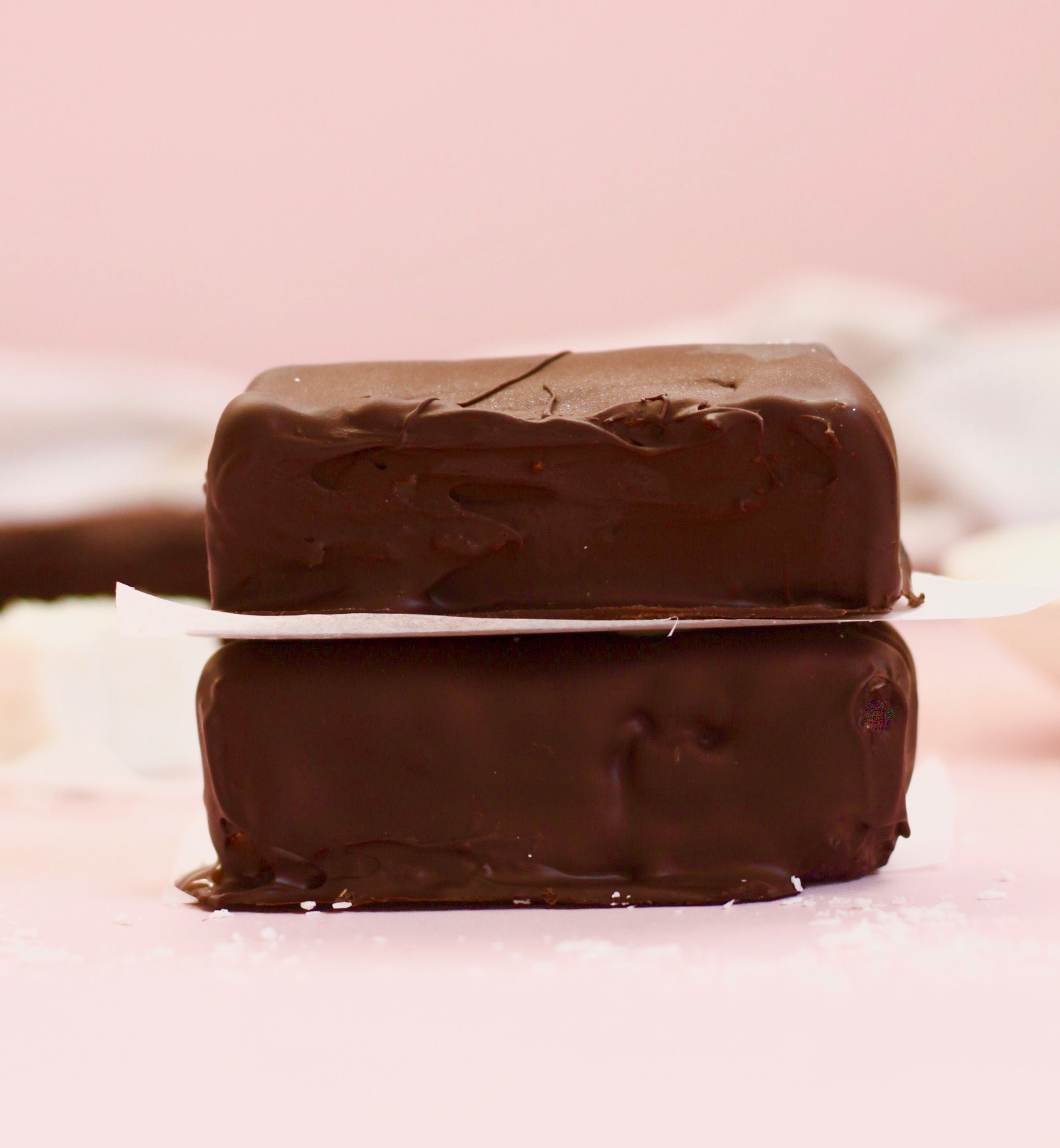 YOU MIGHT BE INTERESTED IN