INGREDIENTS
180g (2 cups) rolled oats
3/4 cup peanuts, toasted and chopped
1/2 teaspoon salt
1 medium banana (about 90g)
110g (1/3 cup) crunchy or smooth peanut butter
1 egg
1 tablespoon golden syrup
2 tablespoon oil
1 teaspoon vanilla extract
1/2 cup dark chocolate, melted
METHOD

1. Preheat oven to 180 C (355 F) and line a 20cm x 20 cm baking tray with baking paper, leaving an overhang of paper (this makes it easier to lift bars out once baked).
2. In a large bowl, combine rolled oats, 1/2 cup of the peanuts and salt. Mix to combine.
3. In a small bowl, mash banana. Add peanut butter, egg, golden syrup, oil, and vanilla extract and mix well. Add this to the oat mixture and mix well until combined. Spoon into prepared tray and bake for 20-25 minutes or until golden brown.
4. Once cool, use the overhang of baking paper to lift the bars out of the tray. Spread the melted chocolate over the bars and top with remaining peanuts.
NOTES
1. These bars are just slightly sweet. If you would like them to be sweeter, add 1-2 extra tablespoons of golden syrup.
By Sarah Sears


PRO TIPS, TRICKS & EXTRAS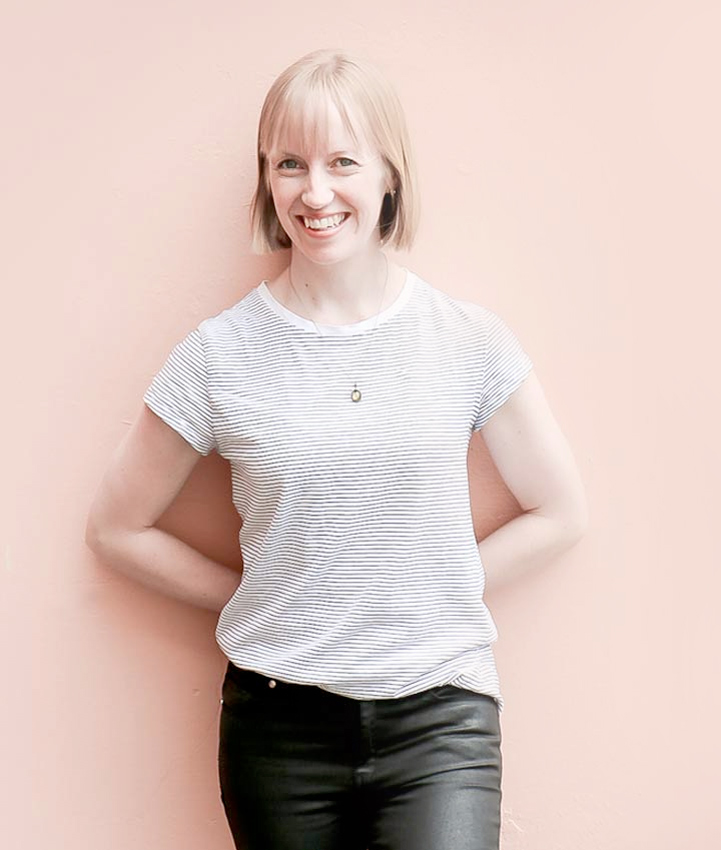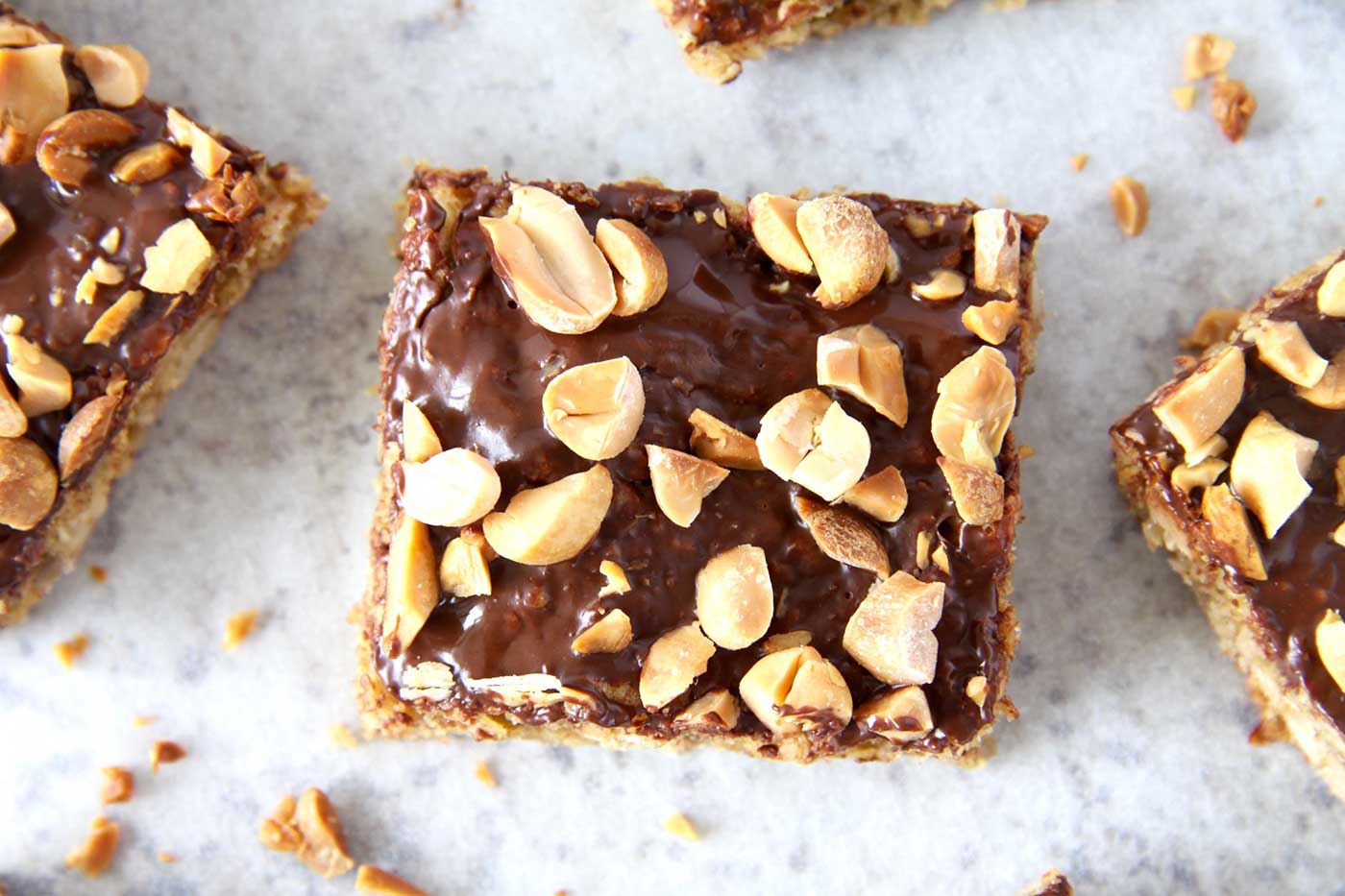 Healthy Peanut Butter Bars which are very low in sugar.
I always find it hard to believe that something can taste really good without much sugar. That's why I was pleasantly surprised when I took a bite of these healthy peanut butter bars for the first time. They are sure to satisfy even the strongest sweet tooth even though they only contain 1 tablespoon of golden syrup.
The other sweetener I use is a mashed banana which along with rolled oats and sugar free peanut butter, making these bars a healthy snack for you or a child's lunch box.
The texture of these bars is soft and chewy, making it much to hard to stop at just one or two bars.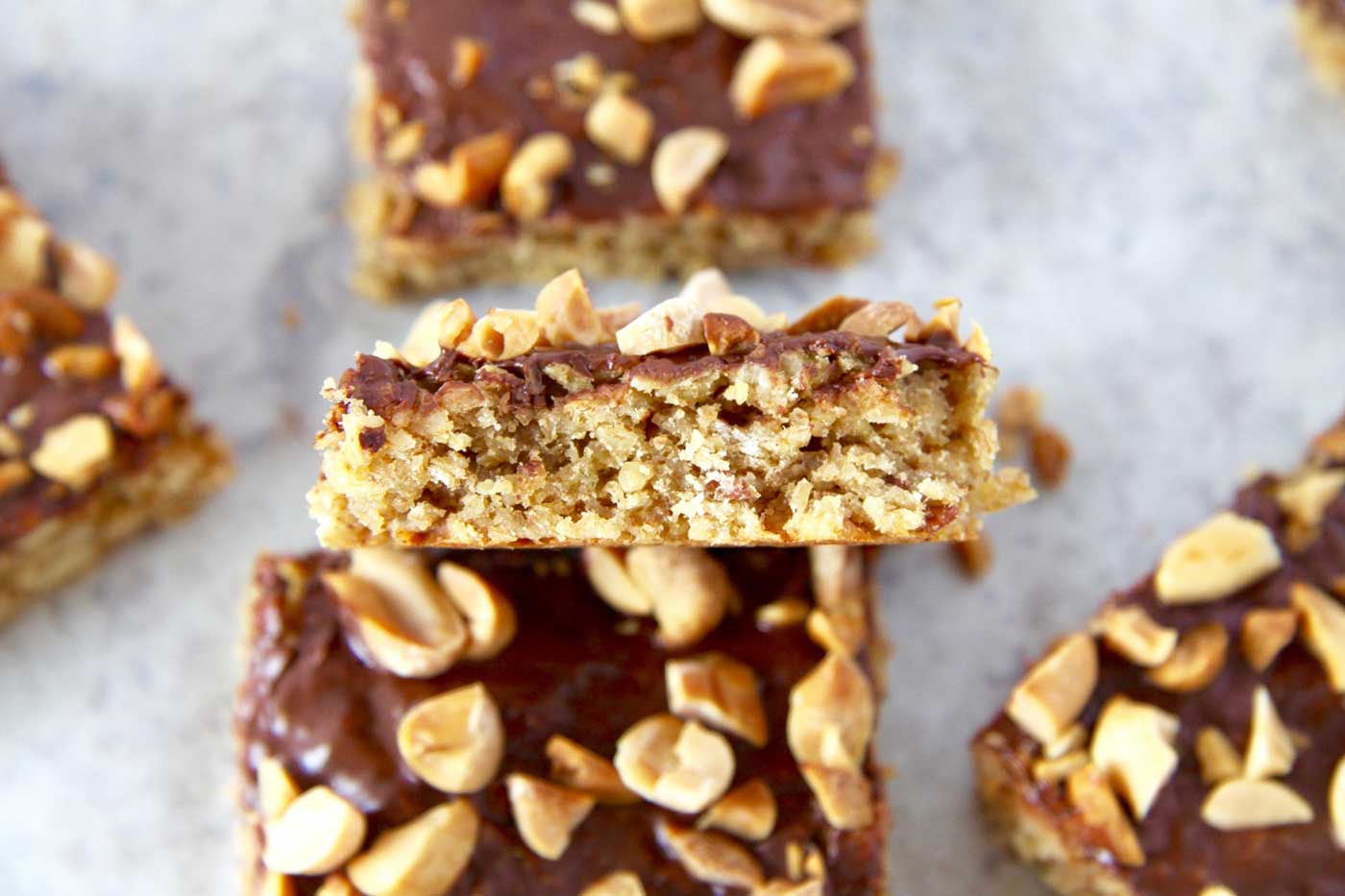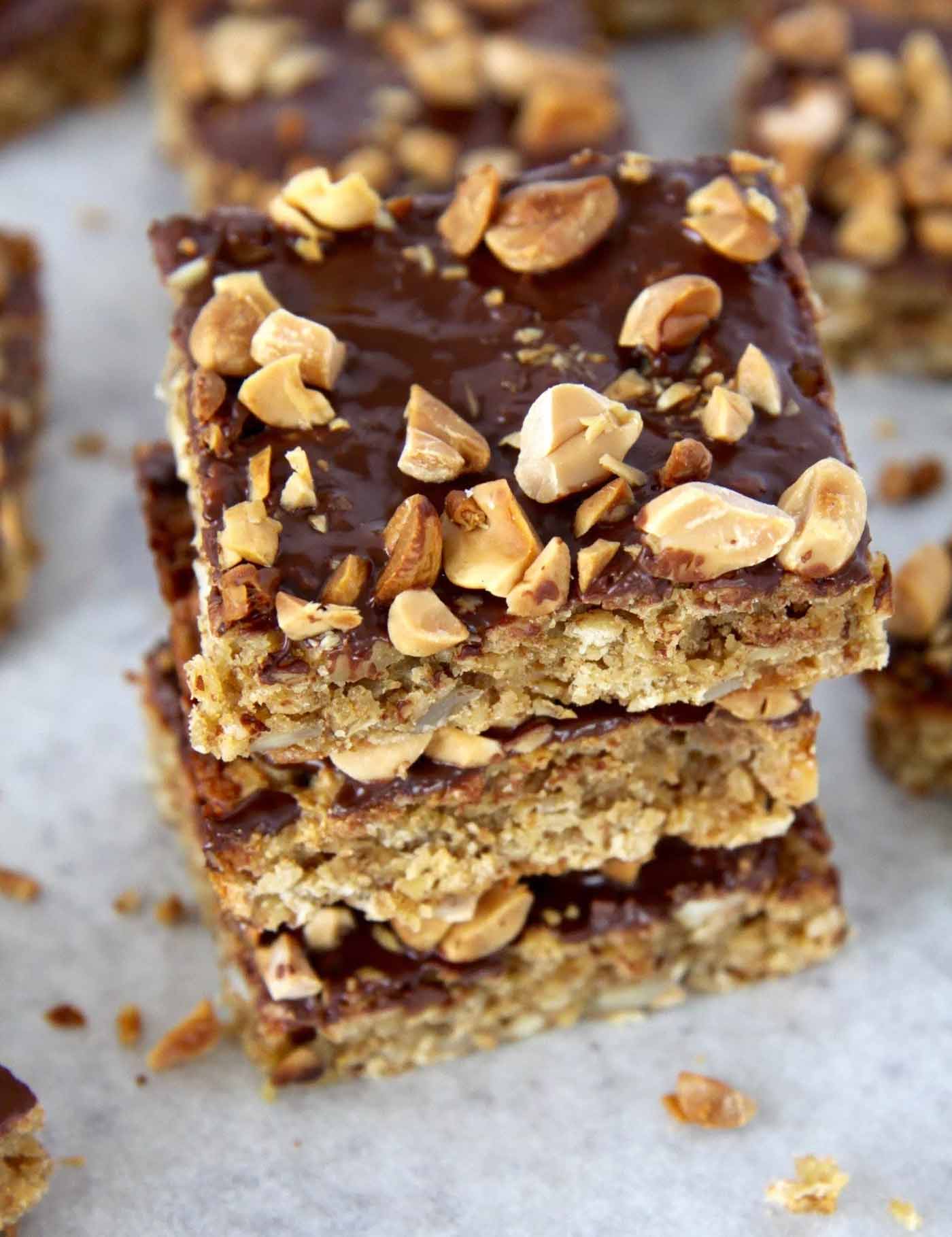 If you've been wanting a decadent treat that's not loaded with guilt, then these bars are definitely your answer.
YOU MIGHT BE INTERESTED IN