BASE INGREDIENTS
150g (2/3 cup) castor sugar
190g (1+1/2 cup) plain flour
1 teaspoon baking powder
2 teaspoons ground ginger
1/4 teaspoon salt
60g (1/2 cup) rolled oats
225g (1 cup) butter, finely diced
TOPPING INGREDIENTS
80g (1/3 cup) butter
75g (3 tablespoons) golden syrup
280g (2+1/4 cups) icing sugar
3 teaspoons ground ginger
METHOD

1. Line a 20cm x 30cm (9×13 inch) baking tray with baking paper and preheat oven to 180C (355F).
2. In a large bowl sift in the sugar, flour, baking powder, ginger and salt. Add the rolled oats and whisk until well combined. Rub the finely diced butter into the mixture with your finger tips (alternatively, place all base ingredients in a food processor and whiz until the mixture is combined).
3. Press the mixture into prepared pan and bake for 25 -30 minutes or until golden. Set aside.
4. Melt the butter and golden syrup in a medium saucepan. Once melted, sift the icing sugar and ground ginger and mix until smooth. Pour/spread the topping onto the base and smooth out with an off-set spatula. Cut into squares and enjoy!
By Sarah Sears


PRO TIPS, TRICKS & EXTRAS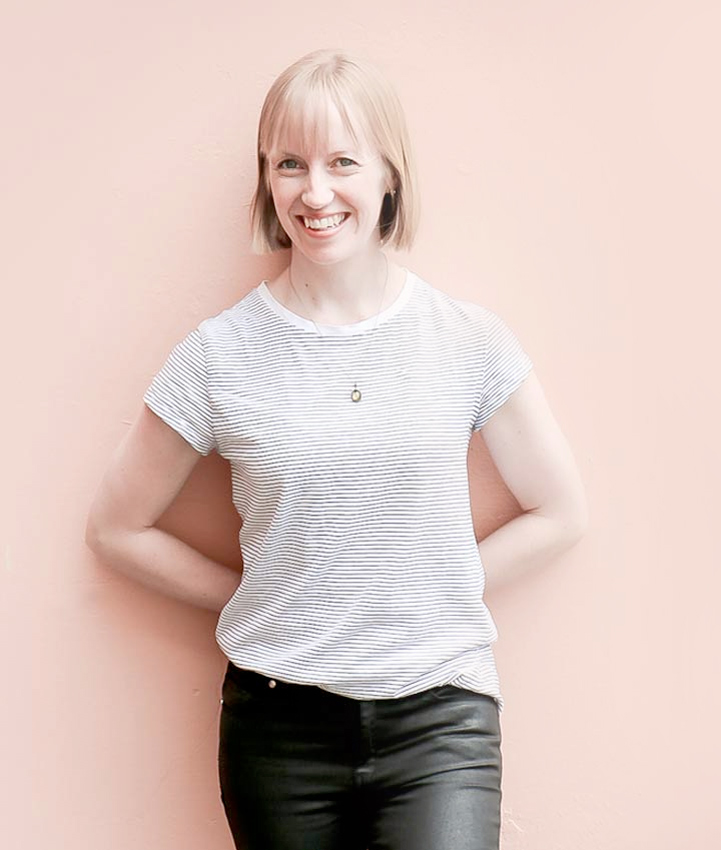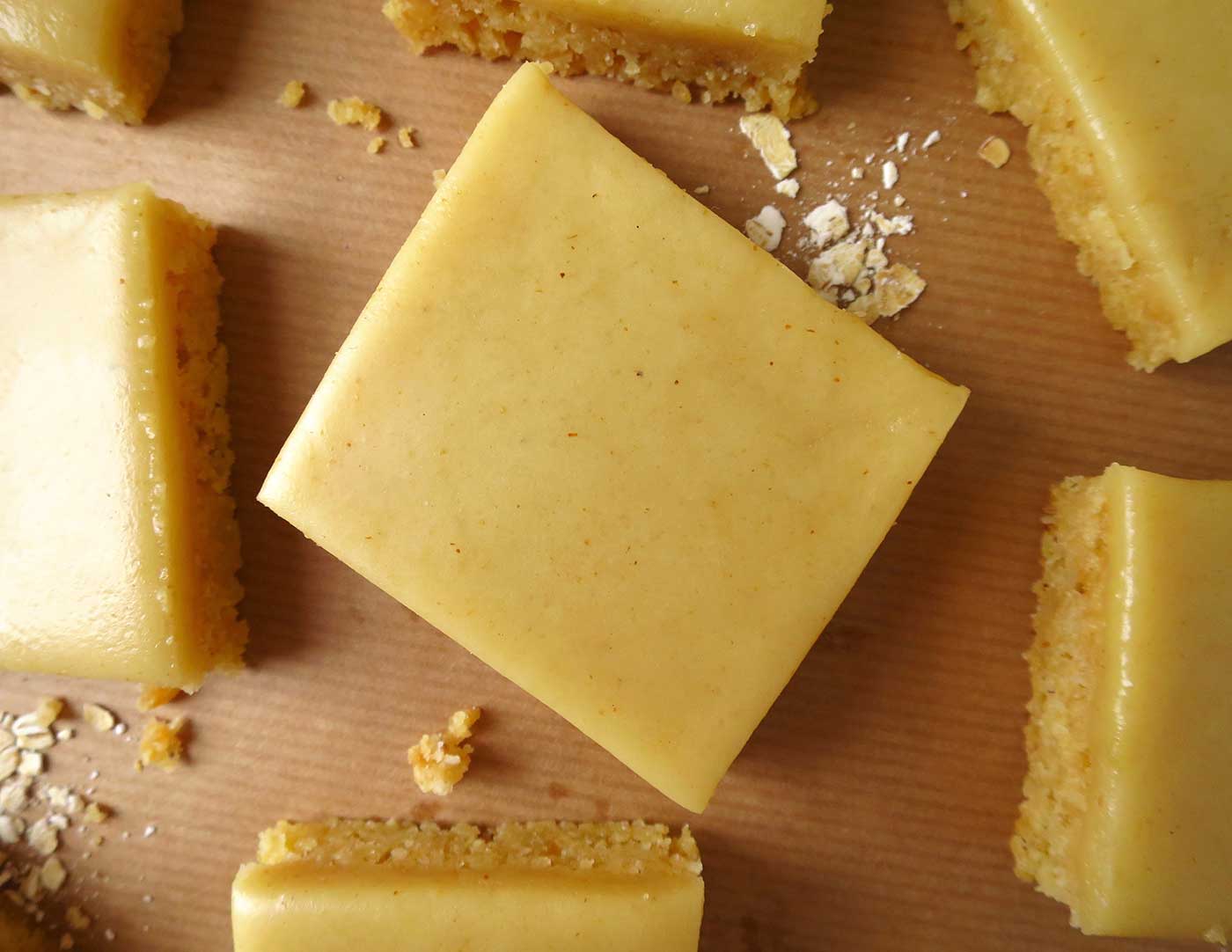 This Oaty Ginger Crunch is a slight twist on the NZ classic Ginger Crunch Slice.
For some reason ginger crunch is a slice that I often 'forget' about even though I love it so much. It was Kevin that reminded me of it when he said he felt like eating some the other day (I think his sweet tooth is finally getting stronger!).
In case you're not familiar with it, ginger crunch is what you'll find in nearly any bakery in NZ, and most certainly in all Grandmother's baking tins. It's made from a crunchy biscuit base, spiced with ginger and topped with a rich ginger icing.
It's rather heavenly.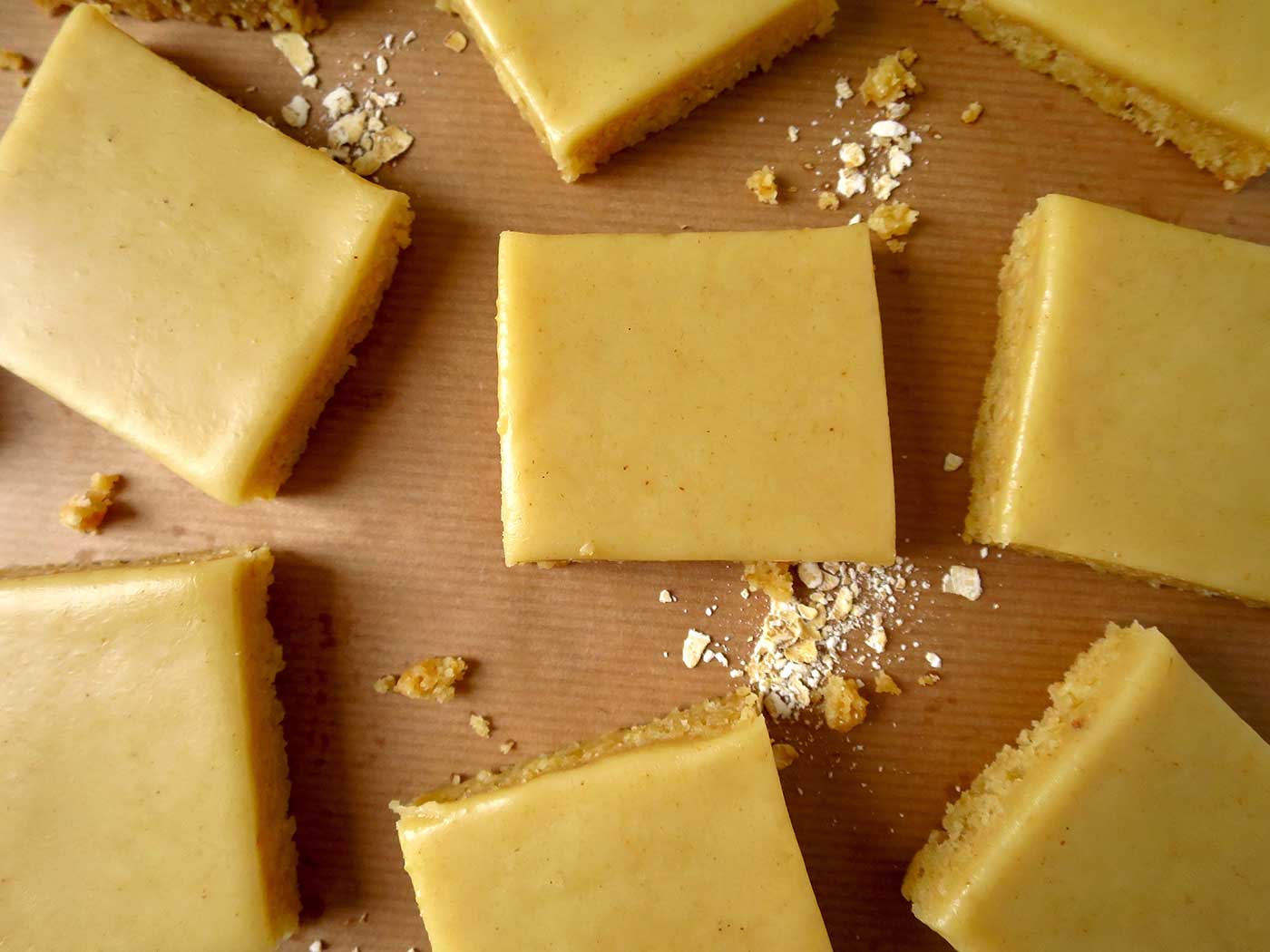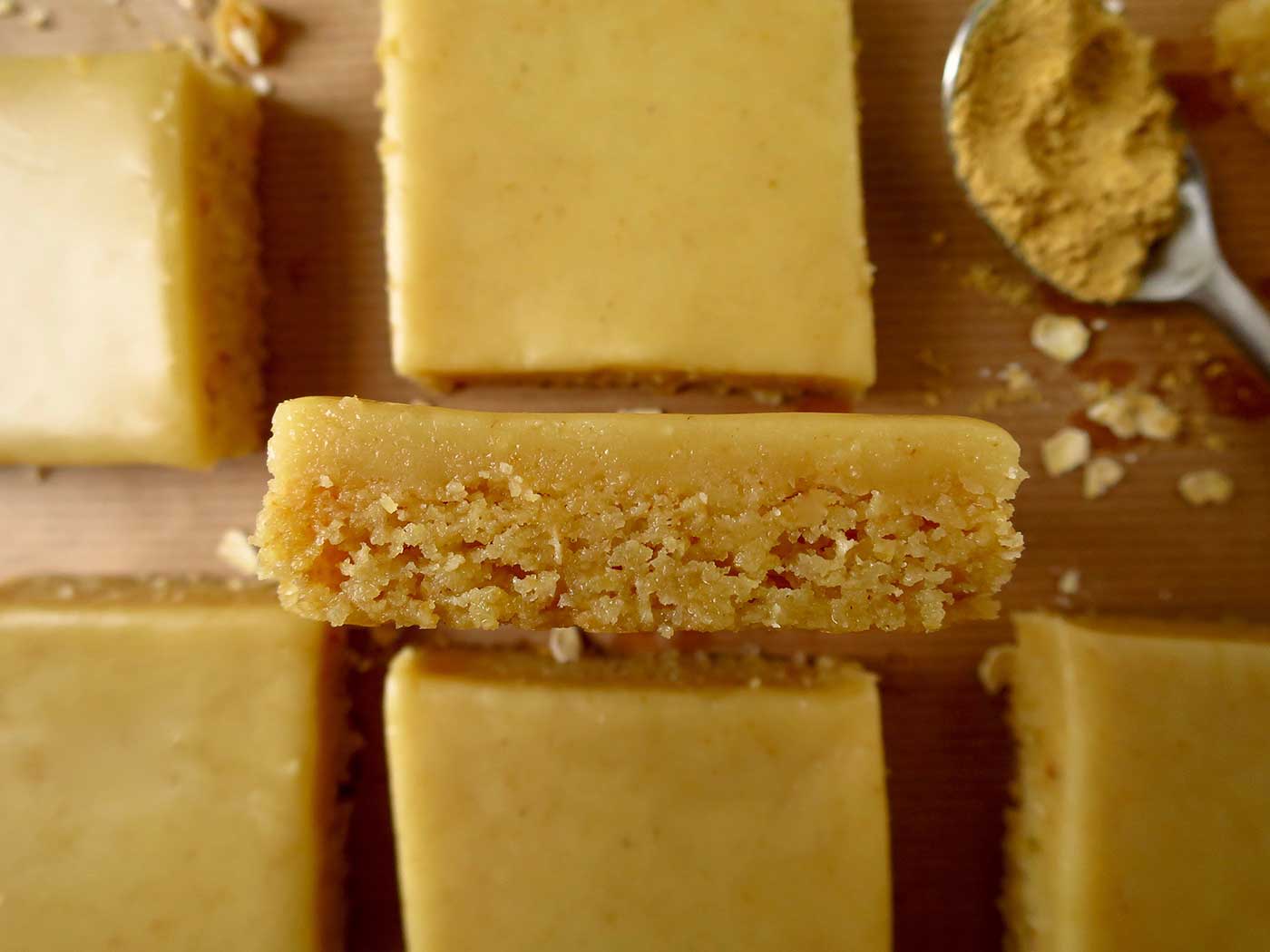 This Oaty Ginger Crunch recipe I share with you today is everything described above, except with added oats, for texture and for an even earthier flavour. It's exceptionally crunchy and doesn't need time to set before devouring (like most ginger crunch recipes). This proves very handy when you're impatient like me and want to take a big bite as soon as possible.
A note on making the base:
I don't own a food processor here in Czech, so I rub the butter into the dry ingredients to form the base. If you have a food processor, feel free to use it for this step, though be warned you'll have to wash the food processor afterwards (a pet hate of mine). 😆 I'll leave it to you to decide.
When applying the topping, most recipes require you to add the topping whilst the base is warm. With this Oaty Ginger Crunch, you can spread it on whilst it is warm or cooled. I like to use a warmed spatula (just run it under hot water and dry off with a paper towel) to create a smooth icing with no cracks or marks.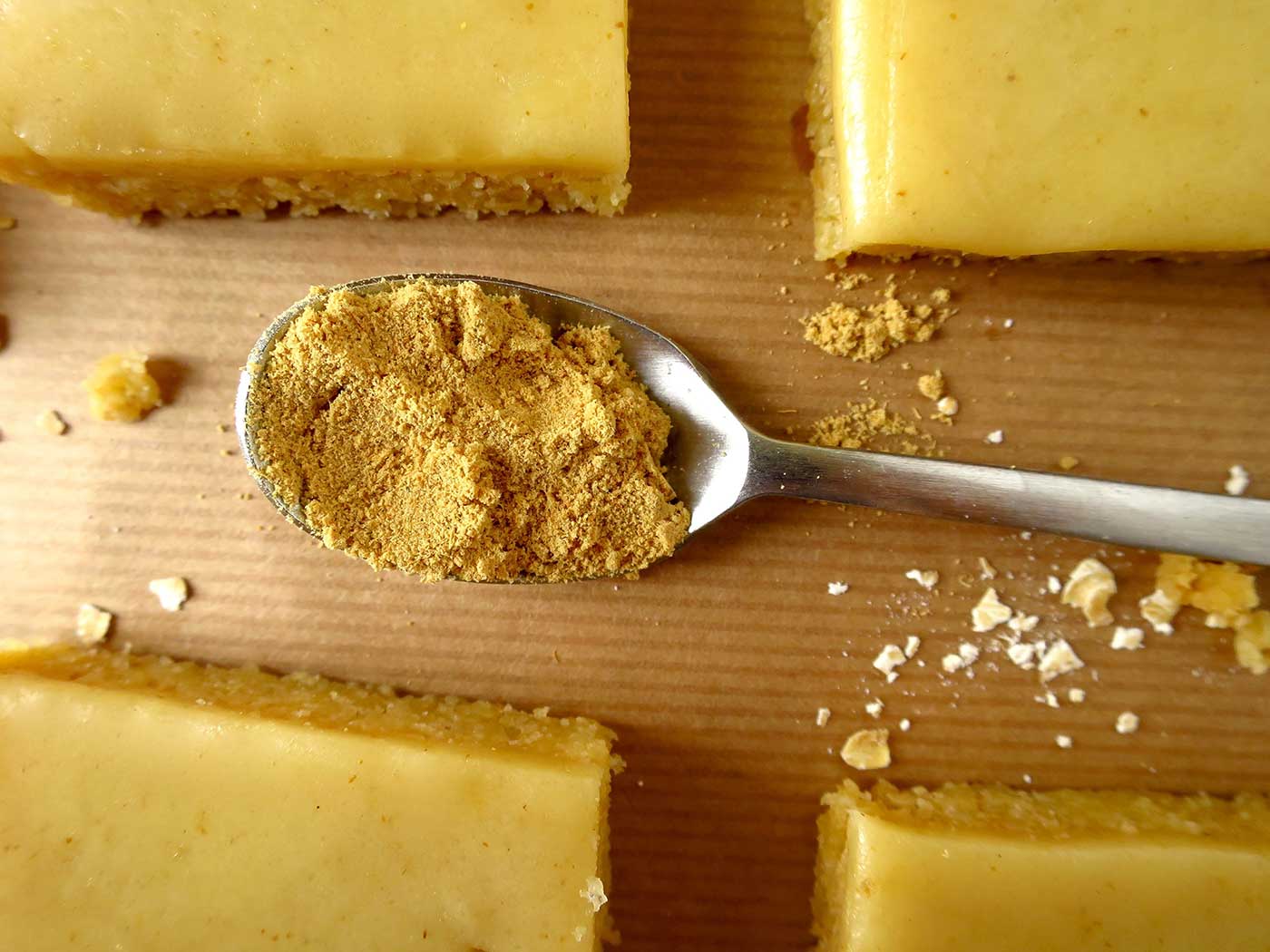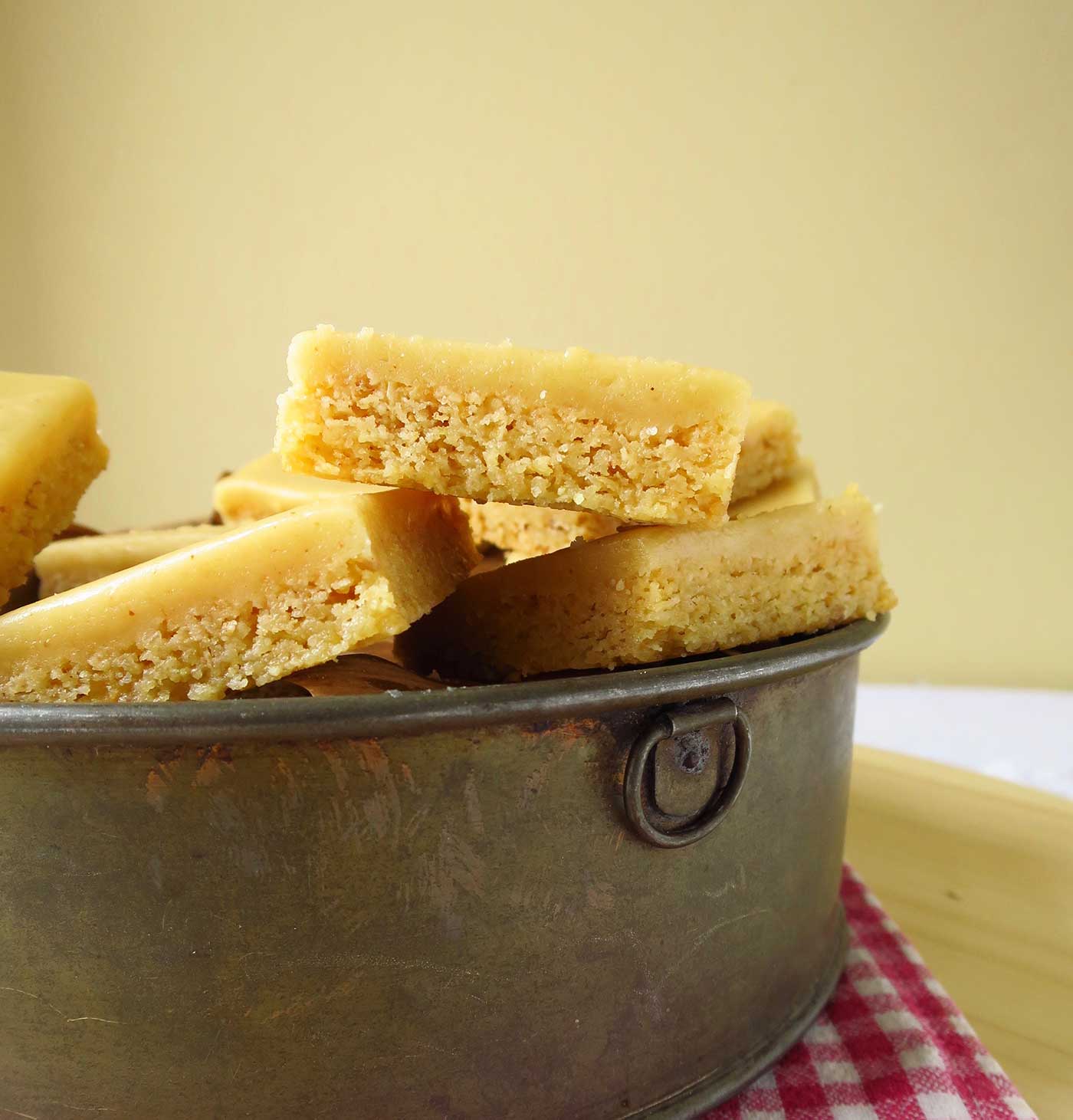 This is the perfect slice to have handy in the baking tin when you have unexpected visitors!
YOU MIGHT BE INTERESTED IN