INGREDIENTS
2 pears, peeled and sliced
80g dates, chopped
DRY MIX
380g (3 cups) wholegrain oats
110g (1 cup) rolled oats
110g (1/2 cup) sunflower seeds
1 teaspoon ground ginger
1/2 teaspoon nutmeg
1/2 teaspoon ground cloves
1 tablespoon cinnamon
1 teaspoon salt
1/4 teaspoon ground black pepper (optional)
100g (1 cup) nuts, chopped (I used brazil nuts and hazelnuts)
WET MIX
60g (1/3 cup) flavourless oil (I used sunflower oil)
80g (1/3 cup) liquid honey
1 heaped tablespoon of blackstrap molasses *
1 teaspoon vanilla extract
METHOD

1. Place pears and 1/4 cup water in a small saucepan. Bring to the boil then simmer until pears are cooked and are soft (about 10 minutes). Using a stick blender, puree the pears until smooth. You should have about 3/4 cup.
2. Preheat oven to 170C (340F) and line a large baking tray with baking paper.
3. In a large bowl, combine all dry ingredients and stir well until well incorporated.
4. In a smaller bowl, combine all wet ingredients and stir in pear puree. Add this mixture to the dry mixture. Using a large spoon, stir the granola until everything is well combined.
5. Transfer the granola to the prepared tray, spreading it out so that it is evenly distributed. Bake for 40 minutes, stirring half way through cooking.
6. Cool completely on baking tray then add dates.
7. Package in jars/bags to give away as gifts, or enjoy it yourself for breakfast/snacks!
Granola will last up to 3 weeks when stored in an airtight container.
NOTES
* You could use ordinary molasses, extra honey or golden syrup as a substitute at a pinch


PRO TIPS, TRICKS & EXTRAS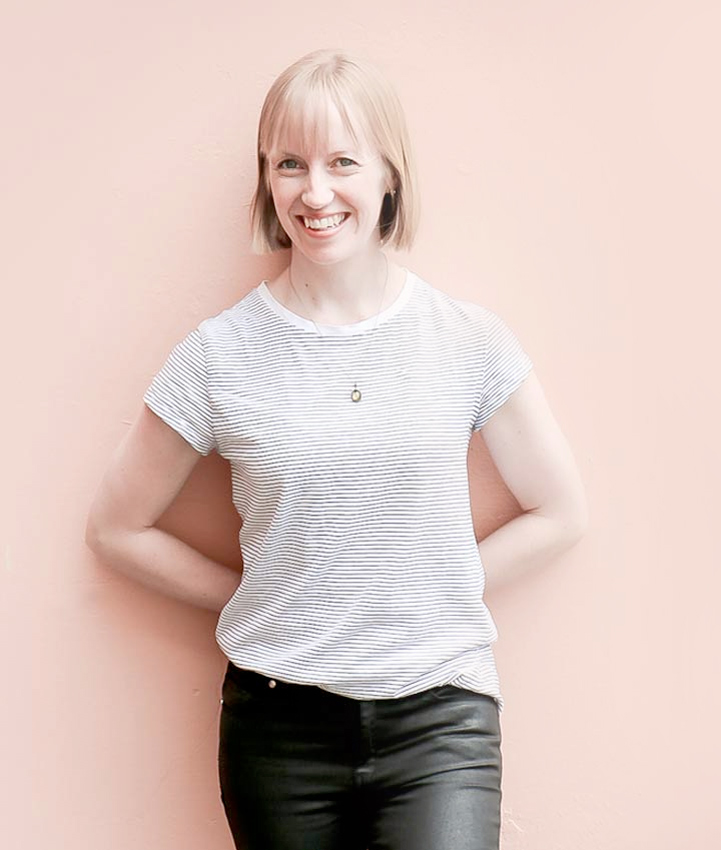 A crunchy gingerbread granola loaded with spice and all things nice. Makes about 5 – 6 cups.
I l-o-v-e Gingerbread, especially when topped with sliced pear and blue vein cheese (don't worry, I didn't put the blue vein cheese in the gingerbread granola) and something about it feels so comforting and Christmasey – don't you think? Although I'd happily eat gingerbread cake or cookies for breakfast every morning, I don't think my dentist would approve. Thus I decided to bring gingerbread to my morning granola instead.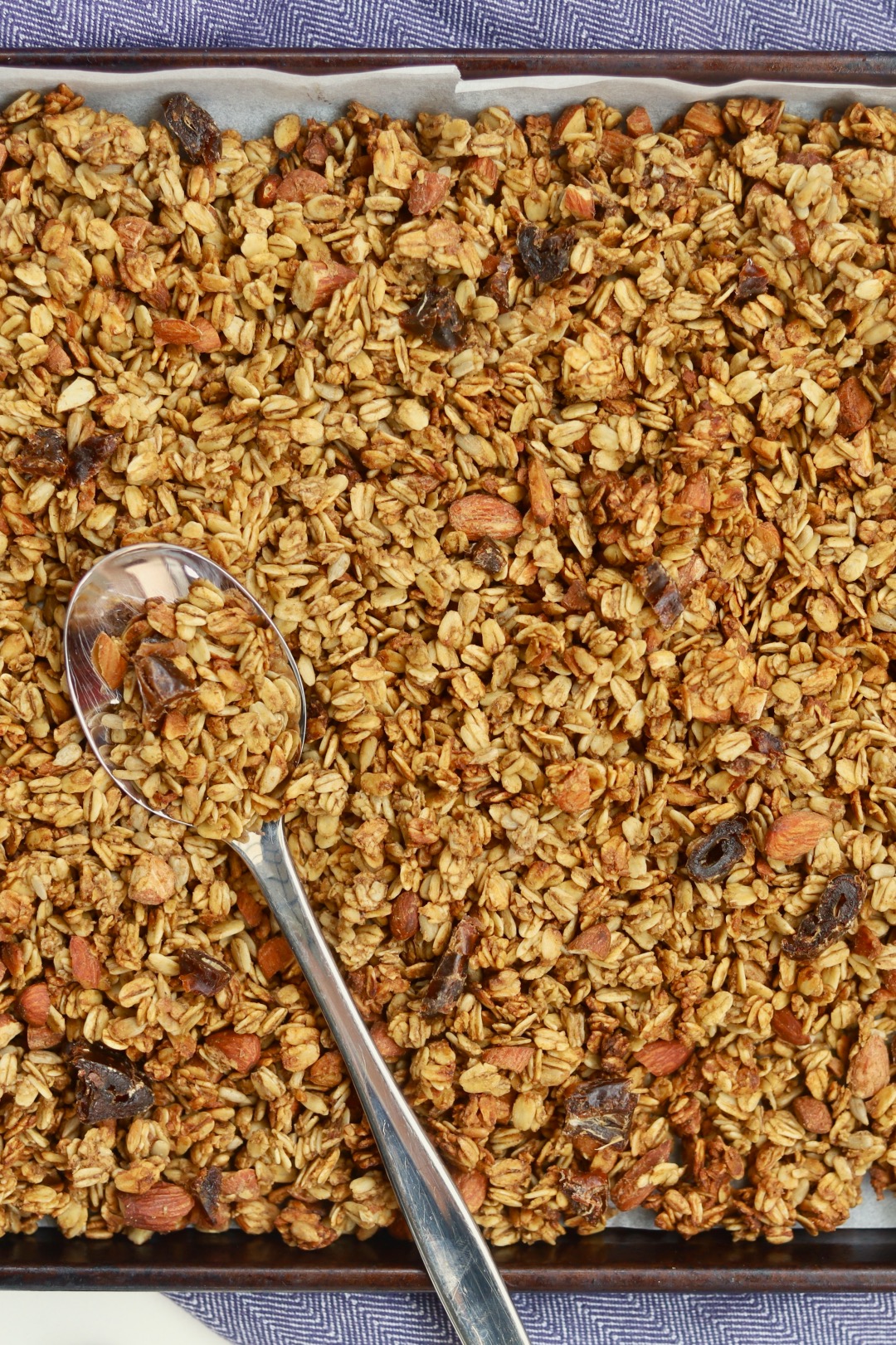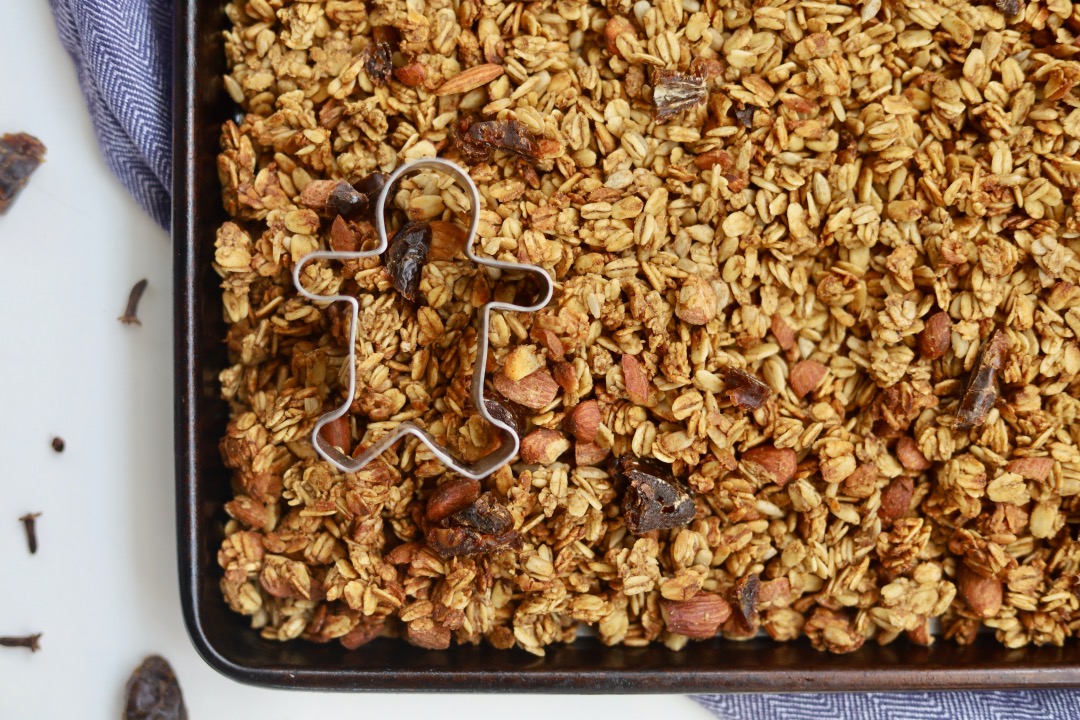 This gingerbread granola is packed with flavour and has every spice you'd expect to find in gingerbread like – ginger, nutmeg, cinnamon, cloves and a hint of black pepper – all of which provide depth and warmth. Because I love the combination of pear and gingerbread so much, I added pear puree which together with some honey and molasses, adds sweetness and marries with the spices perfectly.
The pear puree also helps create delicious granola clusters which I love so much.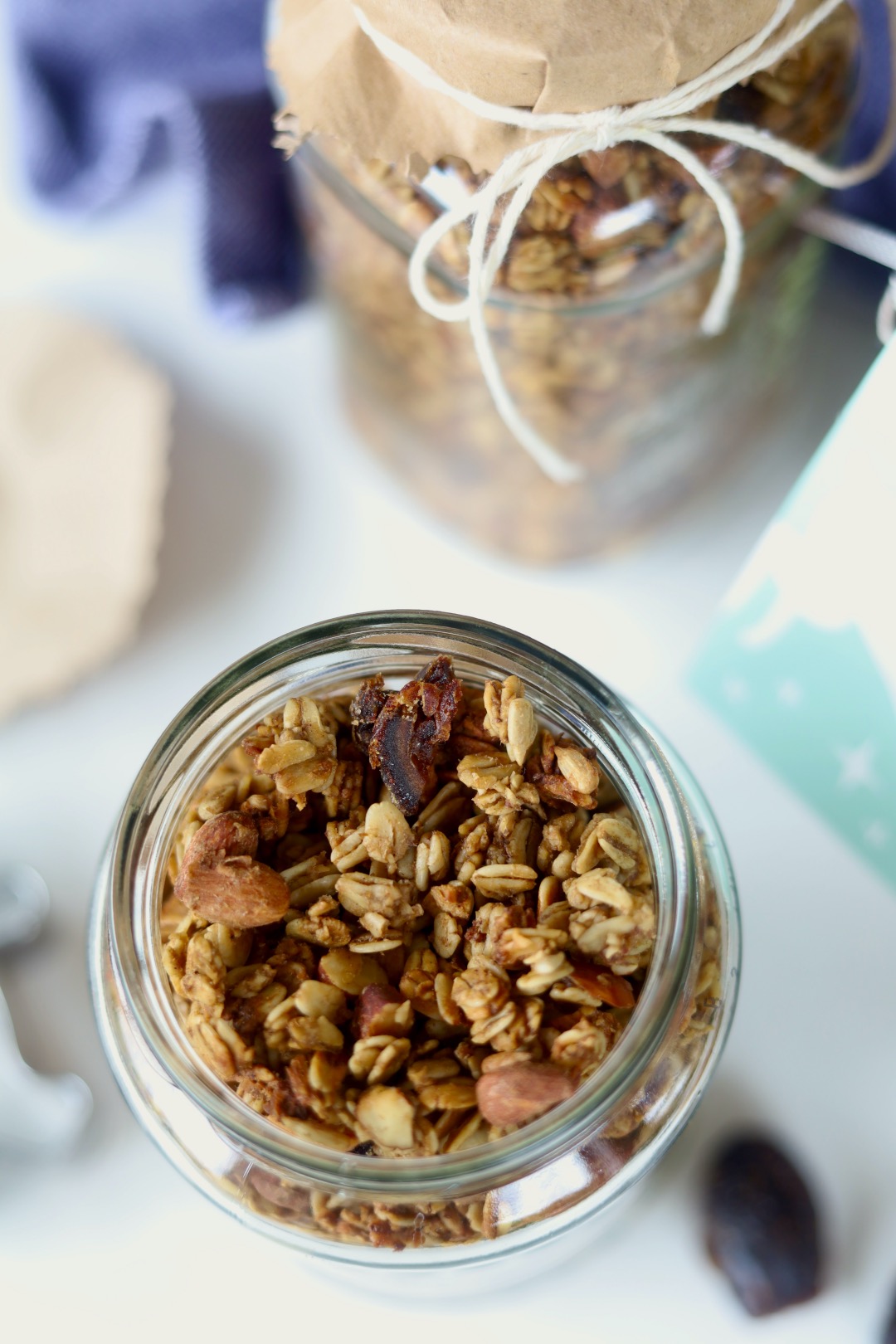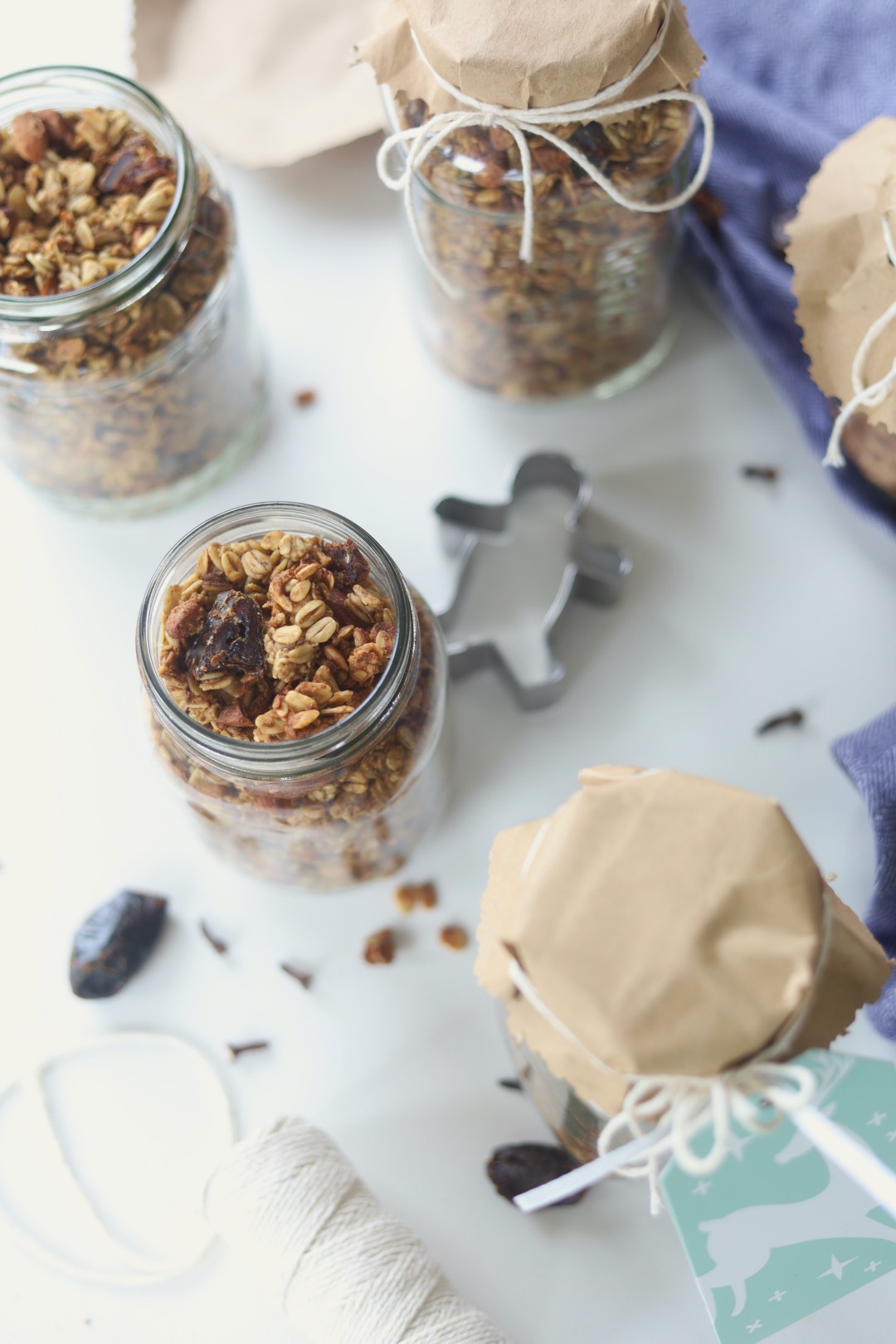 This granola is perfect to eat all year round of course, but it becomes extra special during the Christmas season. So much so that I think it would also make the perfect addition to the Christmas breakfast table too. In which case, a few added sprinkles of crushed gingerbread cookies wouldn't go a miss – Christmas is the time to indulge after all, I just won't tell my dentist 😉
Gingerbread granola also makes the perfect gift. You can package it up in clear cellophane/brown paper bags or glass jars with pretty ribbons/string – it's too good not to give away as a Christmas gift.
If you have never made granola before because you think it's too much work – think again! The great thing about making granola yourself is that it's so easy (you basically just mix everything in a bowl, spread onto a tray and bake!) and your house will smell like a sweet spice shop all morning – and an added bonus is that it's not full of sugar like the ones in the shop often are and you can alter flavours to suit your own taste.
So, give this gingerbread granola a try  – I promise it won't let you down.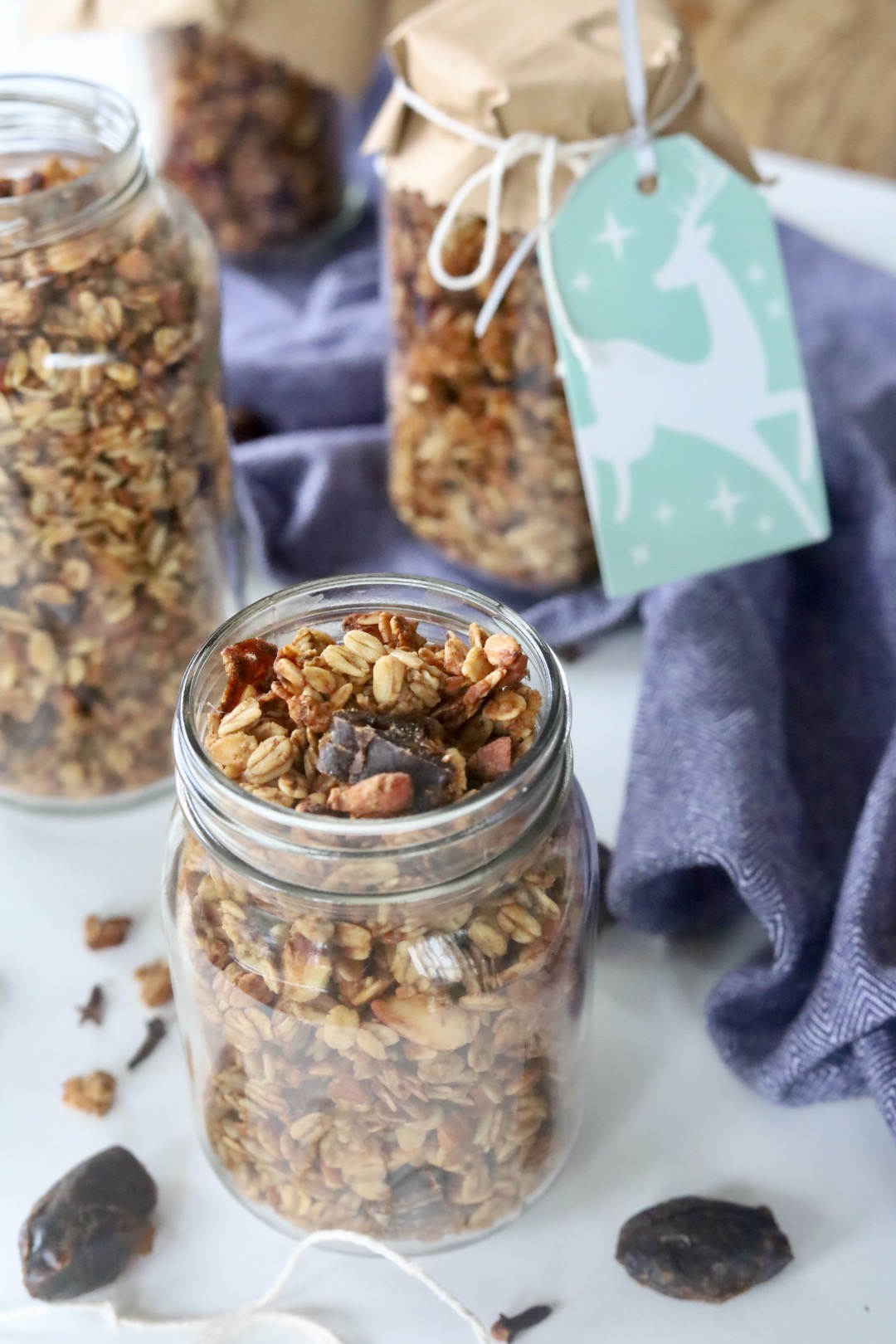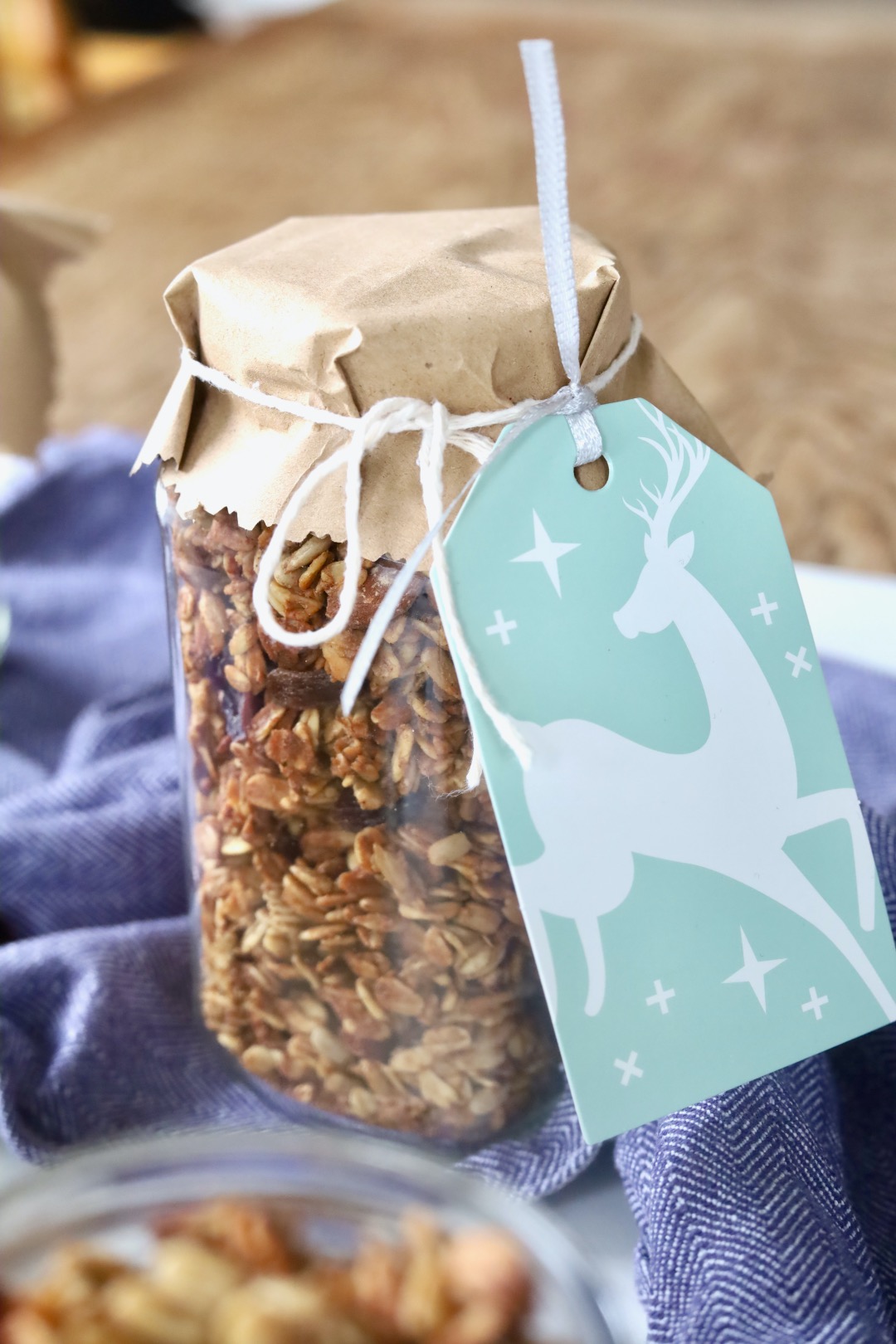 YOU MIGHT BE INTERESTED IN