INGREDIENTS
280g (2 and 1/4 cup) plain flour
1/2 teaspoon baking soda
1 teaspoon baking powder
1/4 teaspoon salt
60g butter, diced
3/4 cup buttermilk
FILLING
50g butter
110g (1/2 cup) castor sugar
2 teaspoons cinnamon
GLAZE
85g cream cheese, at room temperature
30g butter, at room temperature
125g (1 cup) icing sugar, sifted
1 – 2 tablespoons lemon juice
METHOD

1. Preheat oven to 190C (375F) and grease a round 9 inch pie dish.
2. In a medium sized bowl, sift flour, baking soda, baking powder and salt and whisk to combine.
3. Using your finger tips, rub the butter into the flour mixture, then gradually add enough buttermilk to make a firm dough. Gently knead until smooth (the dough should not be sticky).
4. Make the filling: In a small pan, melt the butter, add sugar and spices and mix well.
5. On a lightly floured surface, roll the dough into one large rectangle about 1/4 inch thick. Spread the filling over evenly and roll up into one log. Using a clean and sharp knife, slice the log into 16 pieces and place flat side down in the prepared dish and bake for 15 minutes. Do not over bake.
6. To make Glaze: Beat cream cheese and butter until creamy, add the icing sugar and enough lemon juice to get desired consistency. Pour over warm cinnamon rolls and enjoy!
NOTES
These rolls are best eaten straight from the oven but last 3-4 days in an airtight container in the fridge. Reheat rolls in the oven or microwave.
By Sarah Sears


PRO TIPS, TRICKS & EXTRAS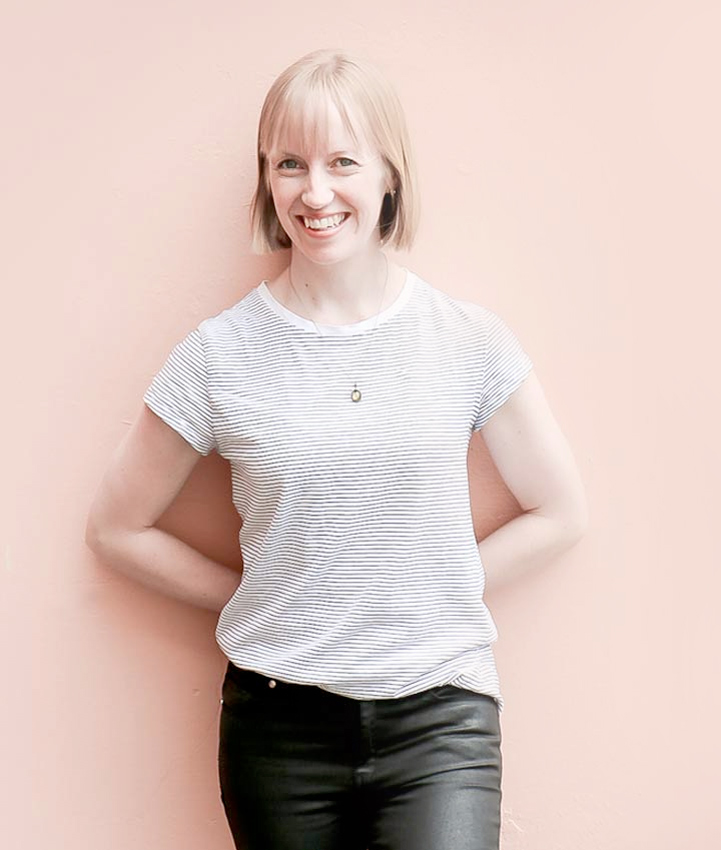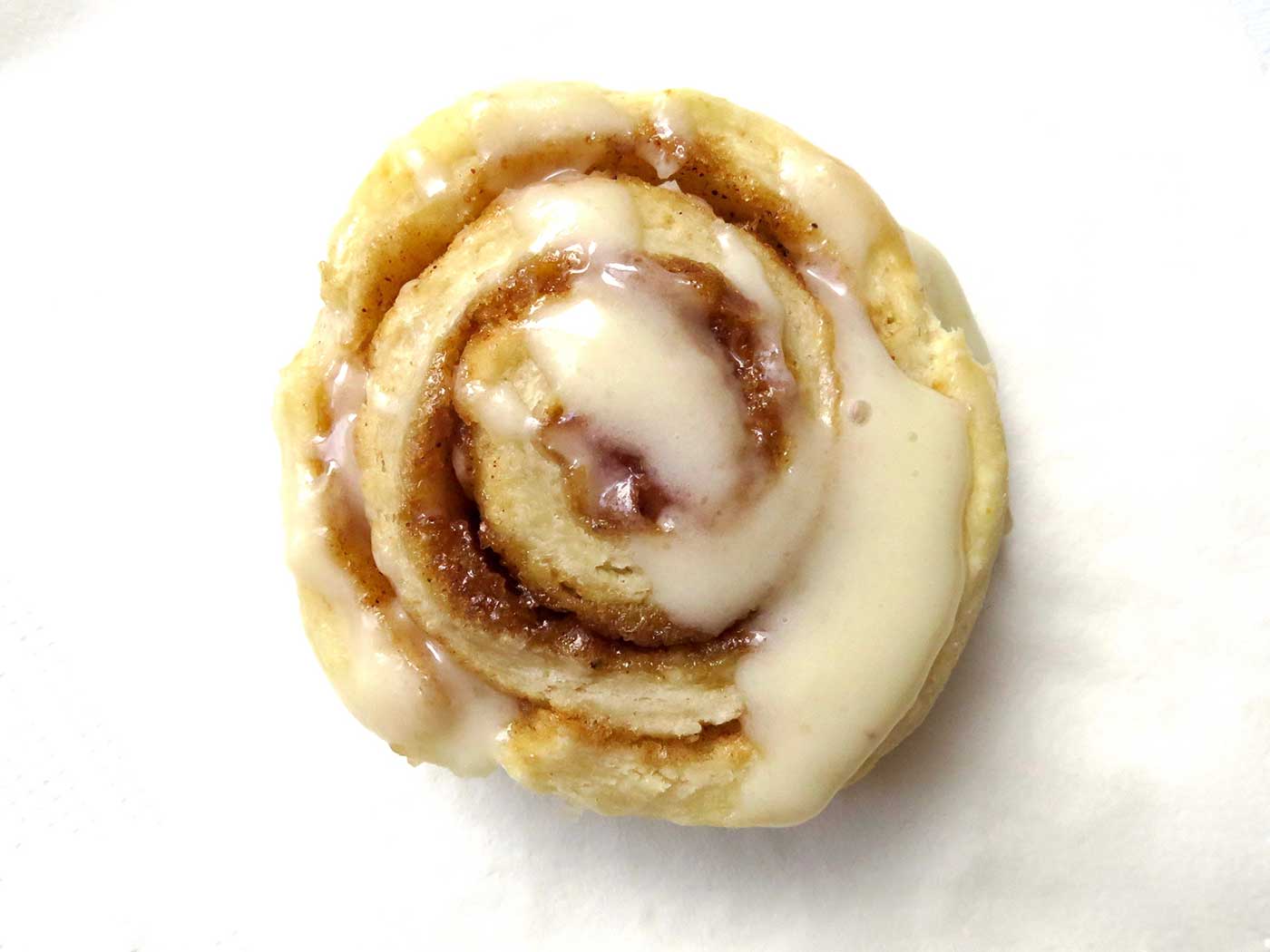 These cinnamon rolls require no yeast which means you can be munching away on them in no time!
Happy Friday/Saturday depending on where you are in in the world!
Remember how I told you I had baked something that I was looking forward to sharing with you? Well, it was these easy cinnamon rolls!
The cinnamon roll goes by more than one name and you might know them better as cinnamon pinwheels, cinnamon scrolls, cinnamon buns and/or cinnamon snails. That's a lot of names, right? Whatever you call them, they are all delicious and just the smell of cinnamon rolls takes me straight back to my childhood. My sister used to make them a lot when we were growing up and she could always win me and siblings over with them.
The cinnamon rolls I am sharing with you today are an adapted version of the ones I grew up on and they are way easier and quicker to make than traditional cinnamon rolls.
Why are these cinnamon rolls easy and quick to make?
I'm glad you asked! These cinnamon rolls are not only super light and fluffy with a melt-in-your-mouth buttery texture, but they are also made without yeast. That's right, no yeast! Cinnamon roll recipes with yeast require time for proofing the dough and thus you have to wait at least a couple of hours before you can eat them. This recipe however, lets us get away without needing to use yeast or spending time proofing the dough – and with no compromises to taste, texture of flavour. This means that can eat these sweet rolls moments after we crave them. Pretty good huh?
What is used to replace yeast?
Another great question. We still need a raising agent, but we want one that works a little faster than yeast, so we shall look to our friends baking powder and baking soda for the job. Why both? Because I also add buttermilk to create a slightly tangy flavour which needs an alkaline (baking soda) to react. This is what helps to create a truly light and fluffy roll (head over here for a recap about baking soda and baking power's mighty powers).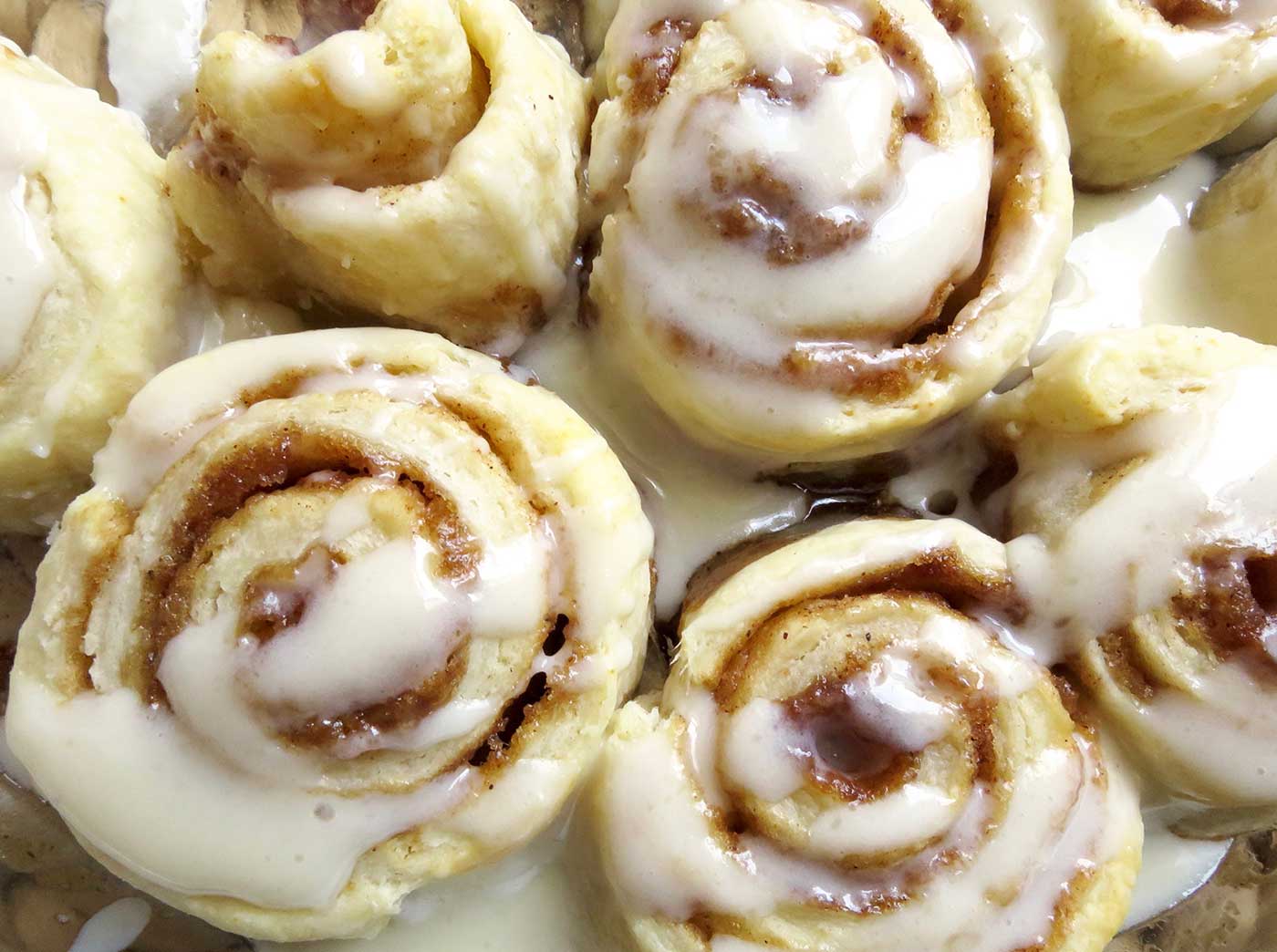 Cream-cheese glaze –
The glaze on top of these rolls also needs mentioning because I nearly ate it all before drizzling it over the cinnamon rolls because its so darn good. Most cinnamon rolls have a glaze drizzled on top made from lemon juice, icing sugar, butter and water. I jazzed this glaze up a little by making a thin cream cheese glaze which you will want to drink straight from the bowl, it's that good. Luckily Kevin was there to stop me.
The many benefits of cinnamon!
Did you know that cinnamon can help relieve pain and cure colds among many other things? I didn't until I read this, by Cindy Wilson from Nutri Inspector. She gives us the 23 health benefits of cinnamon, making us feel so much better about eating several cinnamon rolls (thanks Cindy!).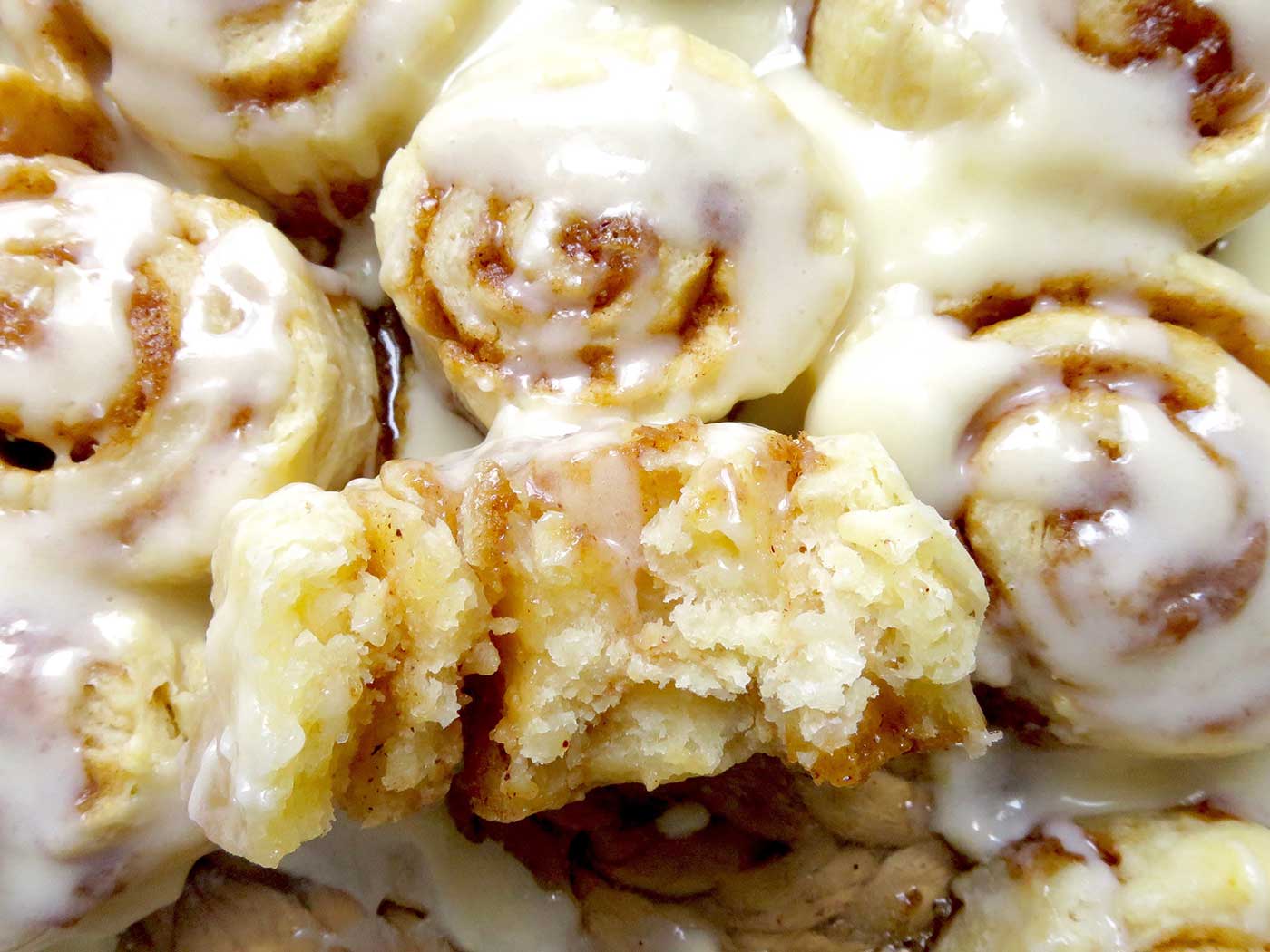 Don't you think these would make the perfect Easter treat? …and probably any-other-day treat too!
YOU MIGHT BE INTERESTED IN