INGREDIENTS
70g (2/3 cup) walnuts, coarsely chopped
312g (2 & ½ cups) all-purpose flour
1 tablespoon baking powder
1/4 teaspoon baking soda
1/2 tsp salt
2 teaspoons cinnamon
125 ml (½ cup) oil
100g (1/2 cup) white sugar
100g (1/2 cup) soft brown sugar
200 ml (3/4 cup) plain yoghurt
1 teaspoon vanilla extract
2 medium eggs
1 Granny Smith apple, cored, and diced
METHOD

1. Preheat the oven to 170C (340CF). Place walnuts on a baking tray and bake for 10 minutes or until golden brown. Set aside.
2. Turn oven up to 220C (or 425F) and generously grease a 12 cup muffin baking pan with butter or oil (or use paper cups).
3. In a large bowl, sift the flour, baking powder, baking soda, salt and cinnamon together and whisk well to combine. Set aside.
4. In a medium bowl, combine the oil with the sugars, yoghurt, extract and whisk well. Add the eggs and whisk again until well combined.
5. Take 1 tbsp of the dry mixture and place in a smaller bowl and stir through apples and walnuts until they are well coated in the flour mixture (this helps evenly distribute the apple and walnut pieces throughout the mixture and prevents them from sinking to the bottom of the muffins).
6. Make a well in the center of the dry mixture and add the wet ingredients. Gently fold the mixture until just combined (about 9 folds) and then gently fold the apples and walnuts in until just incorporated.
6. Evenly divide the batter into the 12 muffin cups, making sure that the mixture is topped to the brim (tip: using an ice cream scoop can help ensure even amounts of mixture in each muffin cup).
7. Bake for 5 minutes at 220C (425F), then reduce the heat to 190C (375F) and bake for another 15 minutes or until a toothpick inserted into the center comes out clean.
Muffins will keep up to 3-4 days in an airtight container -simply reheat in oven or microwave and top with a knob of butter (for extra buttery deliciousness, of course).
Muffins freeze really well in a airtight container or freezer bag for up to 3 months
By Sarah Sears


PRO TIPS, TRICKS & EXTRAS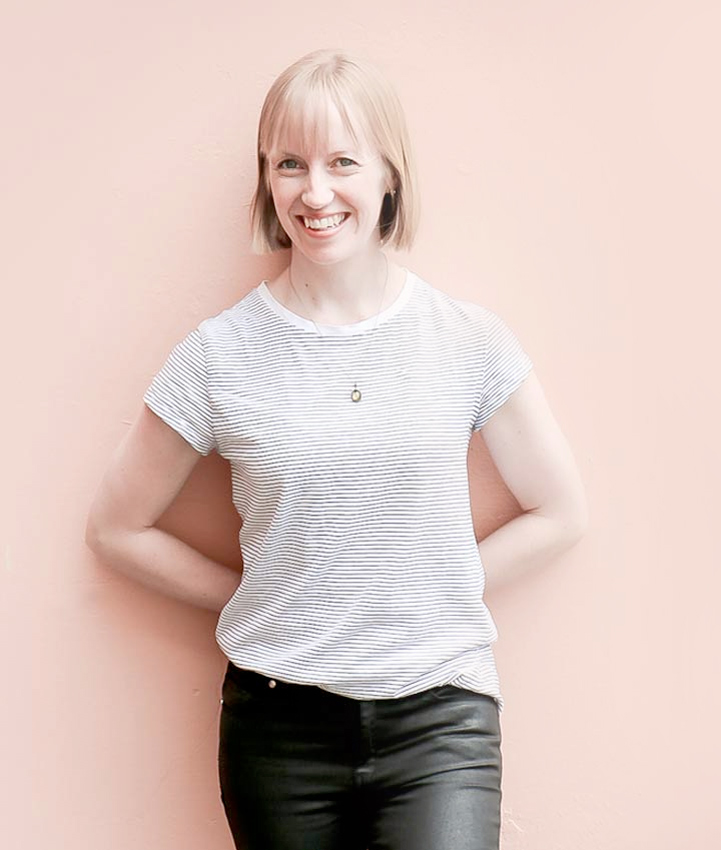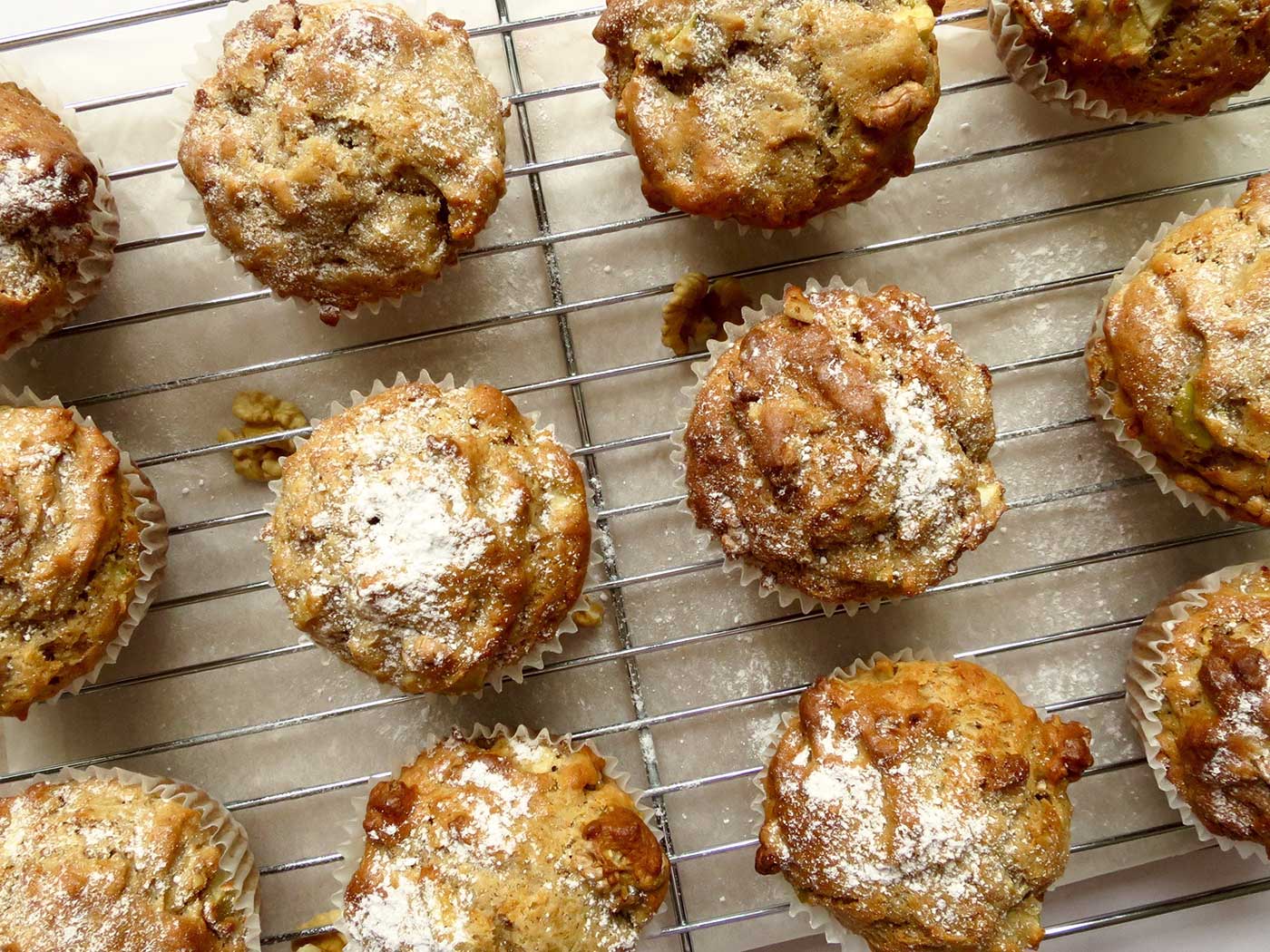 A seriously fluffy muffin filled with apple, toasted walnuts and a good dash of cinnamon.
I'm a bit of a muffin hoarder.
("A what?")
A muffin hoarder. You know, someone who stashes a serious supply of muffins in their freezer so they can pull one out whenever they are craving a muffin (which is often in my case).
On any given day, you can open my freezer to find lots of muffins waiting to be eaten. Any day except last Friday that is, when I opened my freezer to find only a few muffin crumbs at the bottom of the freezer bag.
Disaster, clearly.
It was time to replenish the stash and the apples I had sitting in the fridge seemed like the perfect ingredient for the job along with some toasted walnuts and a good spoonful of cinnamon.
Thus without further ado, let me introduce you to these fluffy apple walnut muffins. I need to emphasize on the fluffy part because these muffins are so light, and so airy that they melt in your mouth with every bite.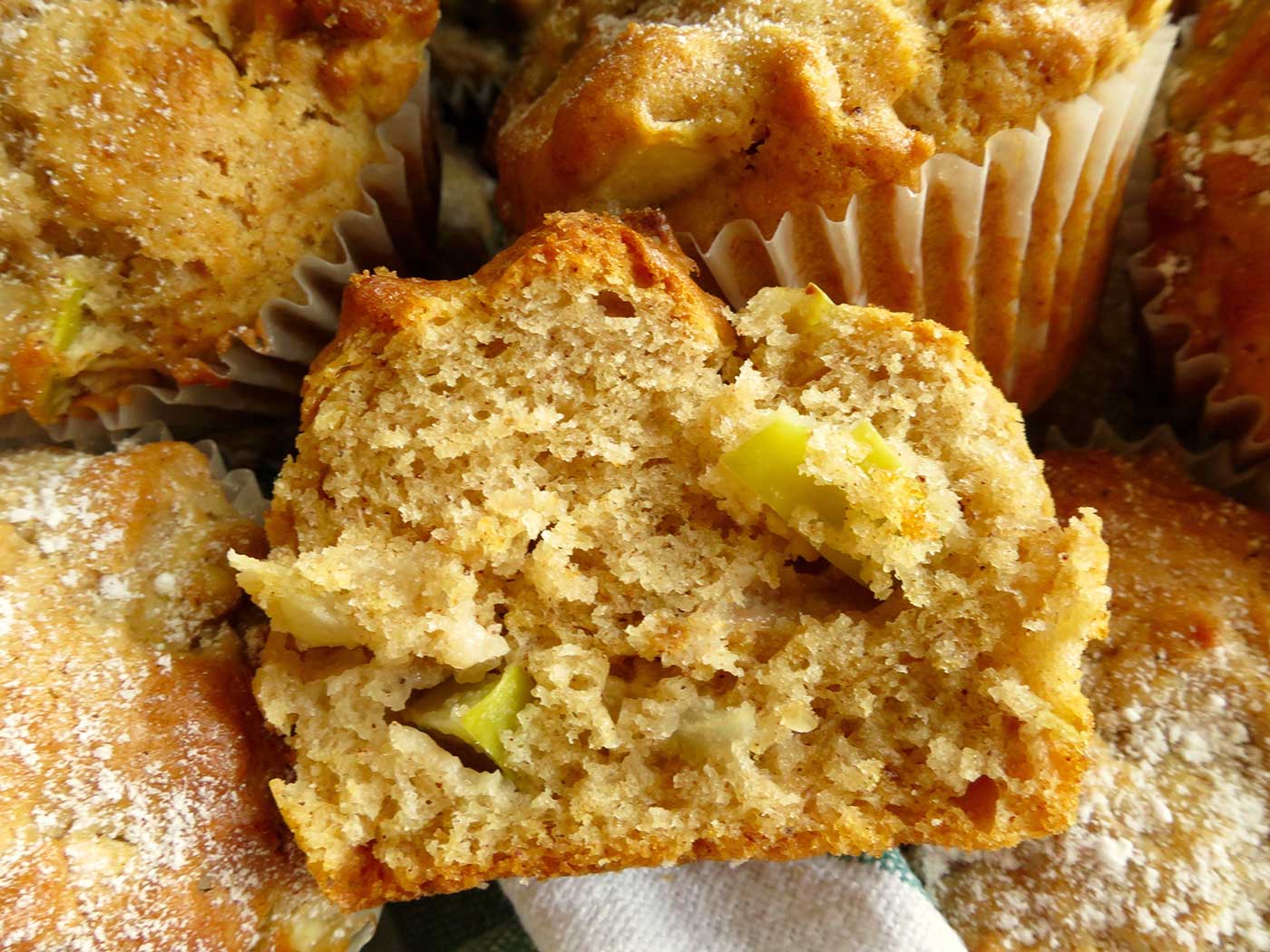 Want to know how to make them? Let's talk about the –
BAKING SECRETS:
1. Muffin recipes typically use a liquid fat (e.g. melted butter, oil etc.).
These muffins use oil because just like we talked about with these cupcakes, oil coats the proteins in the flour better than butter, which means less gluten and means a more moist, and lighter muffin (I also prefer the taste of oil over butter in my muffins too).
2. Sugar
I have used a combination of both white and soft brown sugar. White sugar adds a stronger sweetness and crunch, and the brown sugar adds richness and moisture. You could try substituting all brown sugar, however do note that the muffins may be heavier and more dense. Adding all white sugar will slightly change the acidity of the muffins as brown sugar is slightly acidic so you would need to adjust baking time (acidic batters cook faster – you can learn more about acidity here).
3. I like chunks of apple in my muffins so have used diced apple. For fiber (and less work), I left the skin on which you don't notice when eating them. However you can remove the skin if you would prefer.
4. Yoghurt adds moisture and acidity to the batter which reacts with the baking soda for extra lift.
5. Filling the muffin cups to the brim makes taller and fuller looking muffins
I used paper cups for these muffins because I was being lazy and didn't feel like washing my muffin tray. For a more 'cafe-style look', bake these in a muffin tin without the paper cups.
6. Toasting the walnuts (either in a pan or in the oven) before adding them to the muffin batter enhances the flavour of the walnuts considerably. Without toasting them you get almost-soggy walnuts with not a lot of flavour, so make sure you don't skip this step.
7. Because these muffins are loaded with apple chunks and walnuts there will be a lot of batter which means you get extra muffins. If you like, spoon left over batter into a mini muffin tin – for children's lunch boxes or a mini snack for yourself.
Right, I think that's enough to get you started – it's time to get baking!
**For extra muffin making tips, pop over here for all the baking secrets in creating cafe style muffins every time**
I'm off to re-heat a fluffy apple walnut muffin with a cup of tea.
Happy baking.
YOU MIGHT BE INTERESTED IN