INGREDIENTS
1 cup milk
2 tablespoons lemon juice
310g (2 + 1/2 cups) plain flour
2 + 1/2 teaspoon baking powder
1/2 teaspoon baking soda
1/2 teaspoon salt
200g (1 cup) sugar
Zest from 2 lemons
2 eggs
125mls (1/2 cup) flavourless oil (e.g. canola, sunflower)
CREAM CHEESE FILLING
150g cream cheese
15g (1 tablespoon) sugar
1 tablespoon lemon juice
METHOD

1. Preheat oven to 200C (390F) and grease a standard 12 hole muffin tin. In a small jug or bowl, add lemon juice to milk and set aside.
2. In a medium sized bowl, sift together flour, baking powder, baking soda and salt. Whisk to combine and set aside.
3. In a small bowl, add the sugar and rub the lemon zest in with your finger tips until fragrant (- this helps release the oils of the zest into the sugar, enhancing the lemon flavour). Add eggs, oil and lemon-milk and whisk to combine.
4. Fold the wet ingredients into the flour mixture, being careful not to over mix (over mixing creates tough and chewy muffins). Spoon mixture into prepared muffin tin until each hole is 1/3 full. Place a teaspoon of cream cheese mixture on top then add remaining muffin mixture.
5. Bake for 5 minutes at 200C then lower the temperature to 180C (355F) and continue baking for 10-12 minutes or until golden. Cool for five minutes before inserting muffins onto a cooling rack. Sprinkle with icing sugar (optional but extra delicious and pretty)
Cream cheese filling
1. Mix all ingredients together until smooth and use as directed in recipe.
By Sarah Sears


PRO TIPS, TRICKS & EXTRAS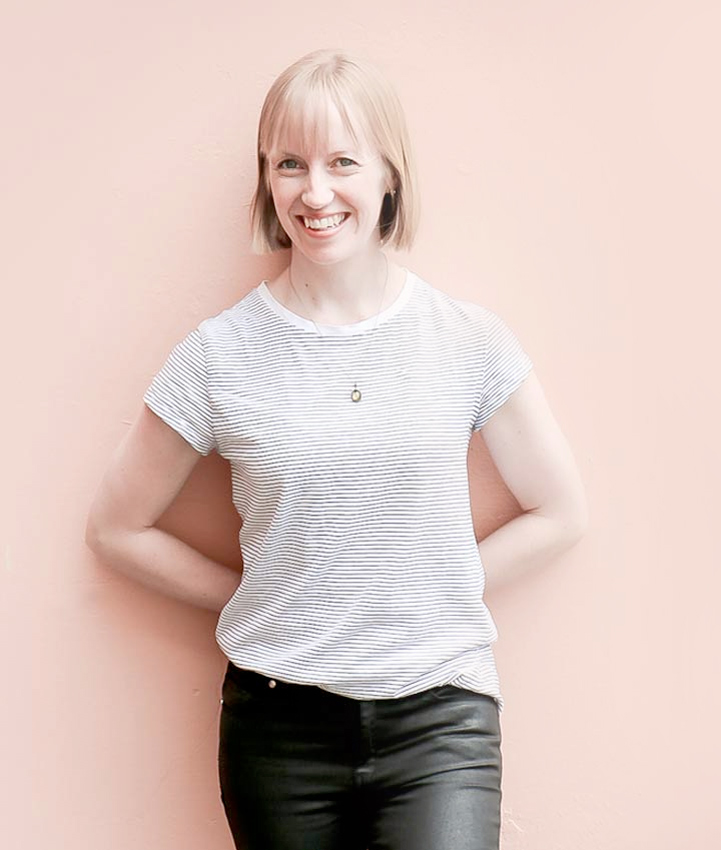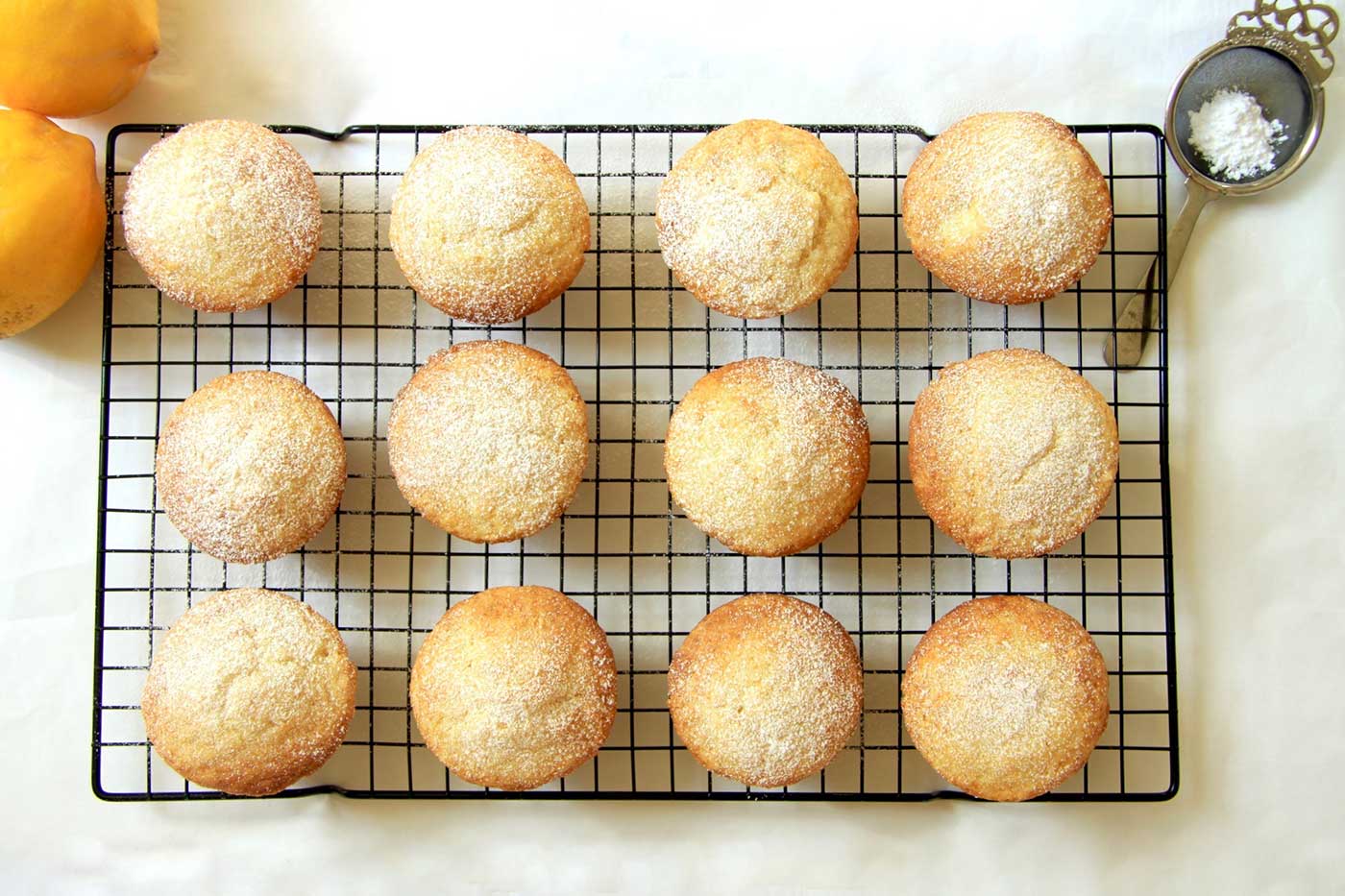 A dreamy lemon cream cheese muffin with a cheesecake-like center.
Hello fellow baker,
What have you been baking lately? Hopefully something deliciously sugary. I've been craving sugar all week because I stupidly gave myself a goal of keeping away from sugar for a week. I lasted two and a half days (😁). It was these chocolate cupcakes I had sitting in the freezer that did it.
I should have known better.
Have you ever gone without sugar for more than two days? Was it worth it?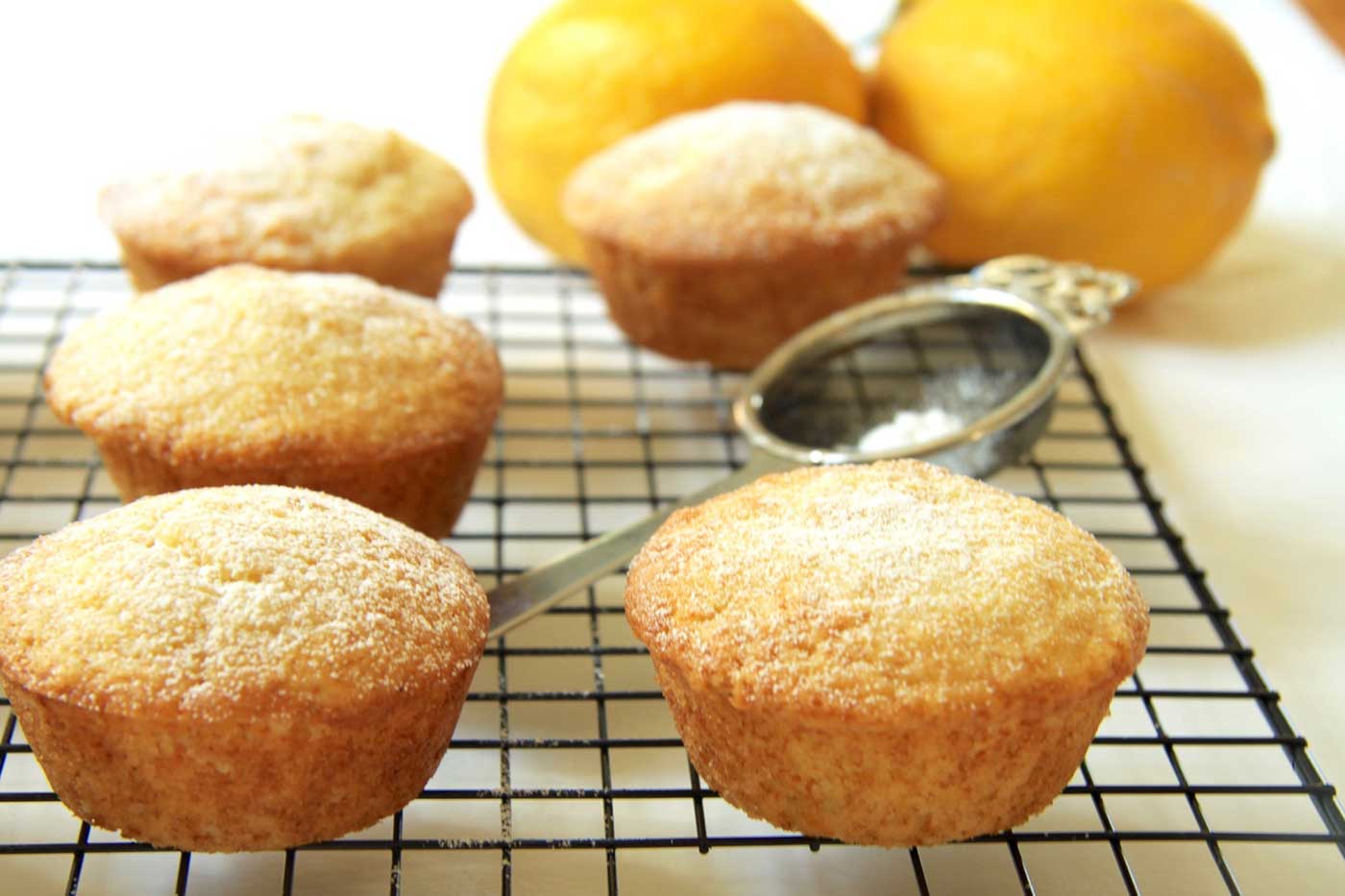 Today's recipe comes from a recipe I trialed a while ago now before Isla was born (she's now three months old!!). After tasting them, I concluded that they are the perfect treat to make all year around (and when you're not on a sugar strike). It's the lemon which makes these muffins 'pop' but what I think I love most about them is the cheesecake like center which makes me feel like I'm eating two desserts in one.
Naughty, but not really.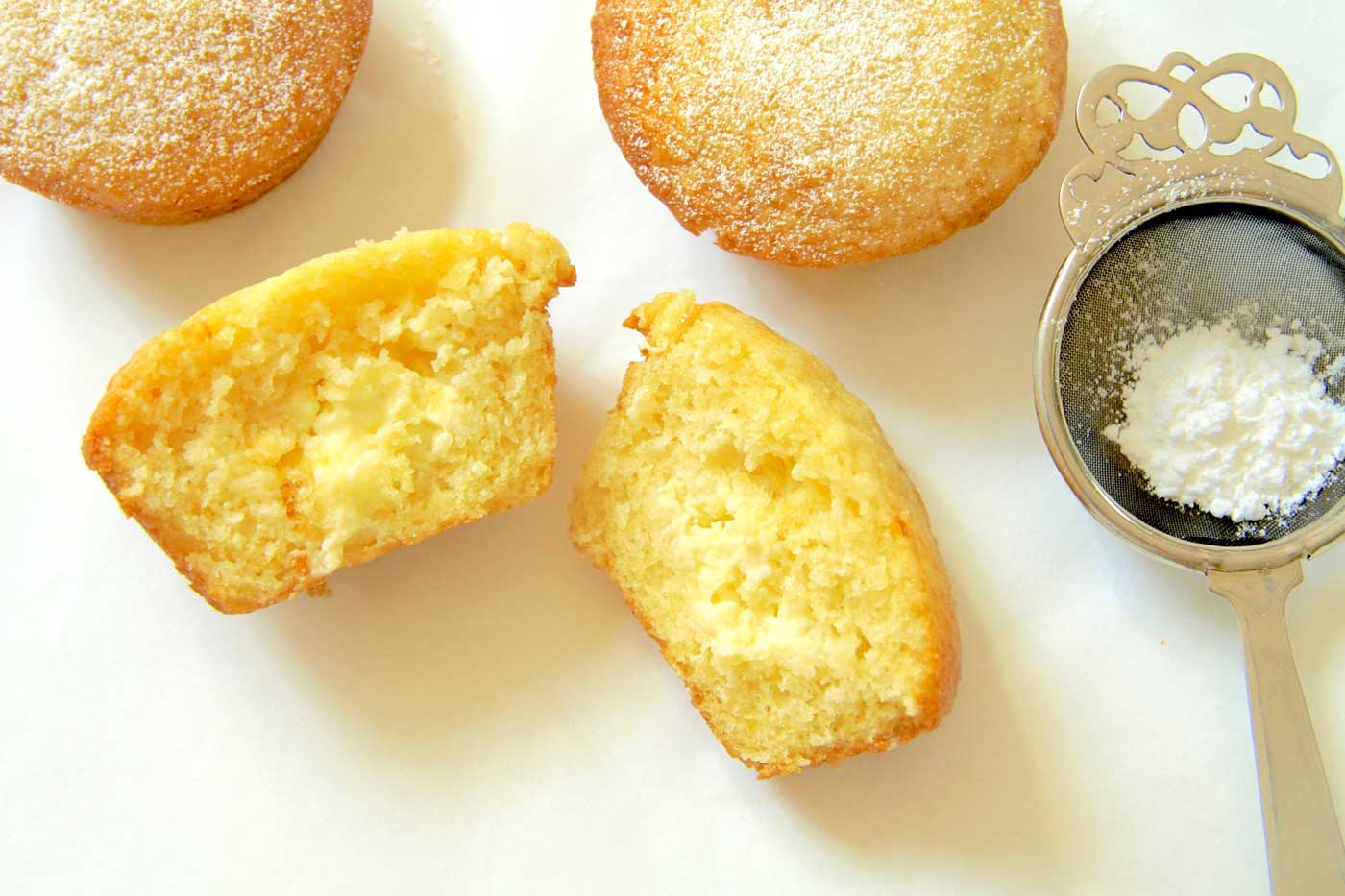 They're super easy to whip up and are much more delicious if you bake them with these baking secrets in mind…
Baking Secrets:
Rub lemon zest into the sugar. Doing this releases the oils form the lemon zest into the sugar, enhancing the lemon flavour (you might remember doing that with this easy lemon cheesecake and this lemon poppy seed cake).
Under mix. I'm a bit anal when it comes to mixing muffins. My mantra is – stop mixing even when you think you should mix more. The more you mix the wet and dry ingredients together, the more chewy and tough the muffins will be.
Adding lemon juice to milk. The lemon added to the milk creates buttermilk and adds flavour and acidity allowing the muffins to rise nicely and set quickly.
Wait. Waiting 5 minutes for muffins to cool allows muffins to come out easier.
Read this. A muffin maker's key to muffin making success.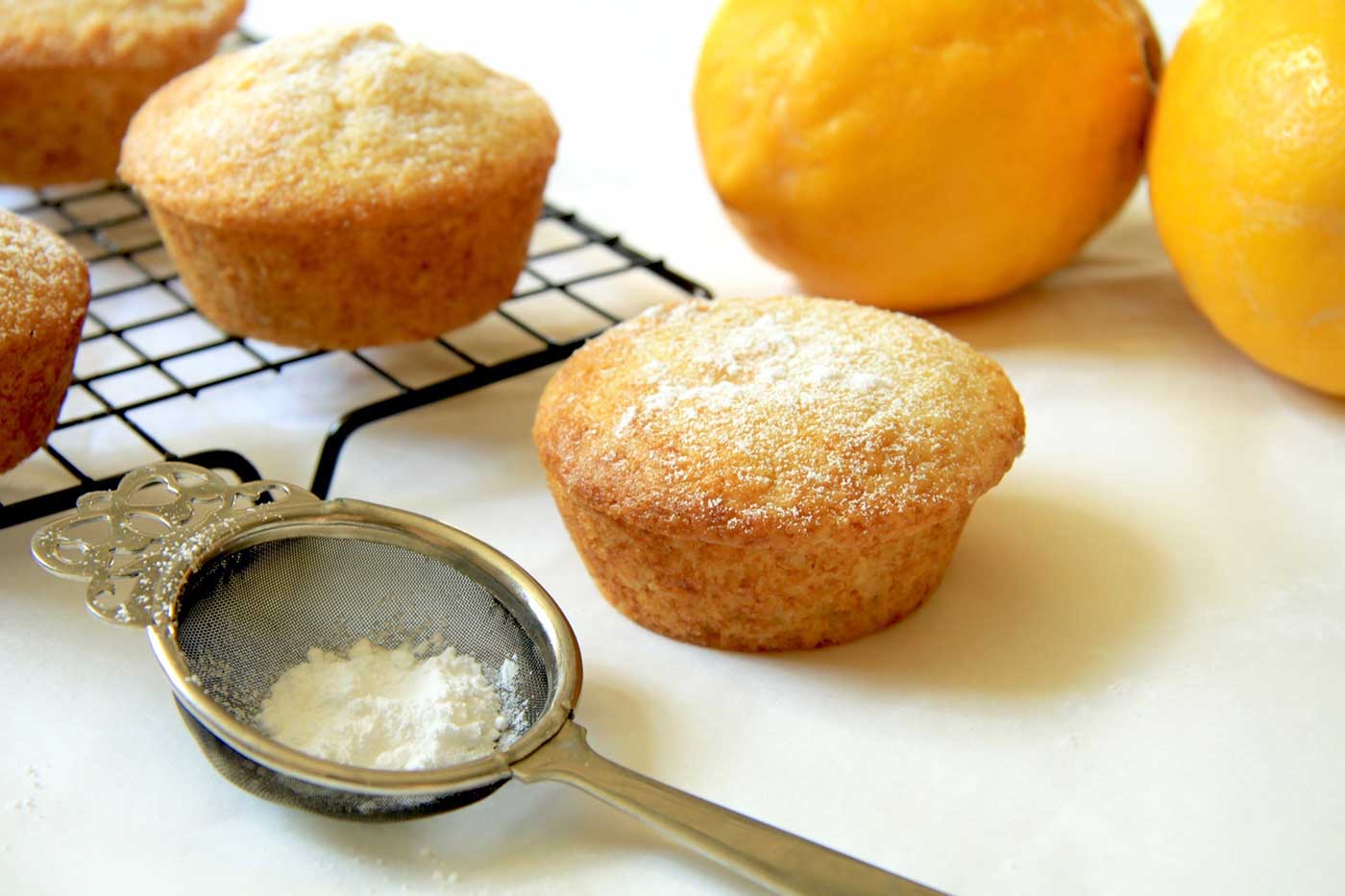 YOU MIGHT BE INTERESTED IN