INGREDIENTS
125g (1 cup) plain flour
2 teaspoons baking powder
100g (1/2 cup) white sugar
Pinch of salt
75g (1/3 cup) butter, melted and cooled 1 egg
125mls (1/2 cup) milk
1 teaspoon vanilla extract
14 (500g, stones removed) plums (or 850g canned plums*), roughly chopped with stones removed
SAUCE 
150g (3/4 cup) soft brown sugar
250mls (1 cup) hot water
METHOD

1. Preheat oven to 180C (355F) and grease a 6-cup capacity oven proof baking dish.
2. In a medium sized bowl, sift flour, baking powder, sugar and salt. Whisk until combined.
3. In a small bowl, whisk butter, egg, milk and vanilla until combined and fold into flour mixture, until there are no lumps. Add plums and pour mixture into prepared baking dish.
4. Sprinkle brown sugar over the plum pudding then pour hot water over the back of a spoon all over the pudding. Bake for 35-40 minutes or until golden and bubbling. Serve with fresh cream or ice cream.
NOTES
* If using canned plums you may need to decrease the amount of sugar in the sauce to 1/4-1/2 cup (or to taste).
By Sarah Sears


PRO TIPS, TRICKS & EXTRAS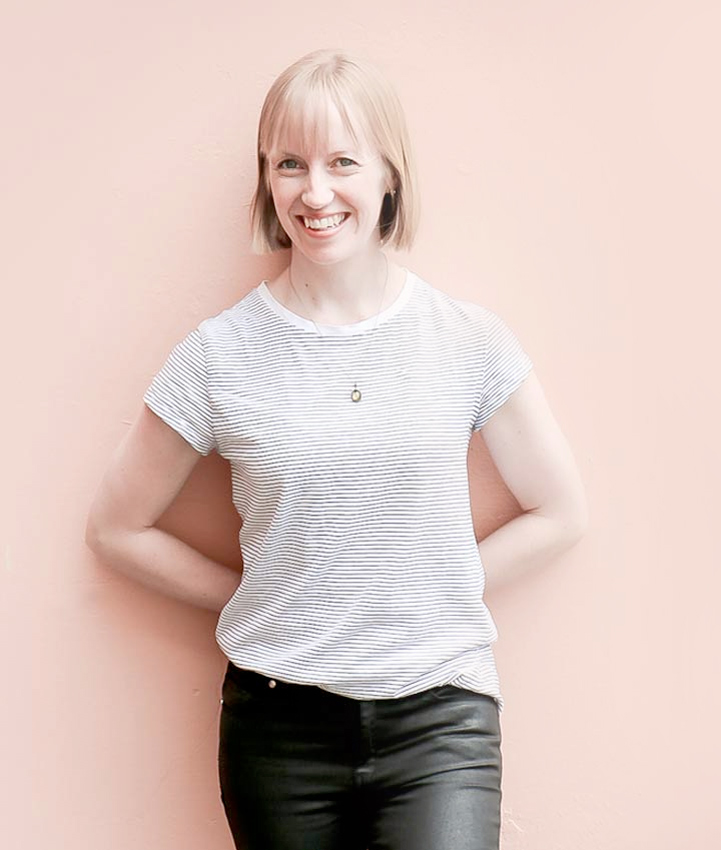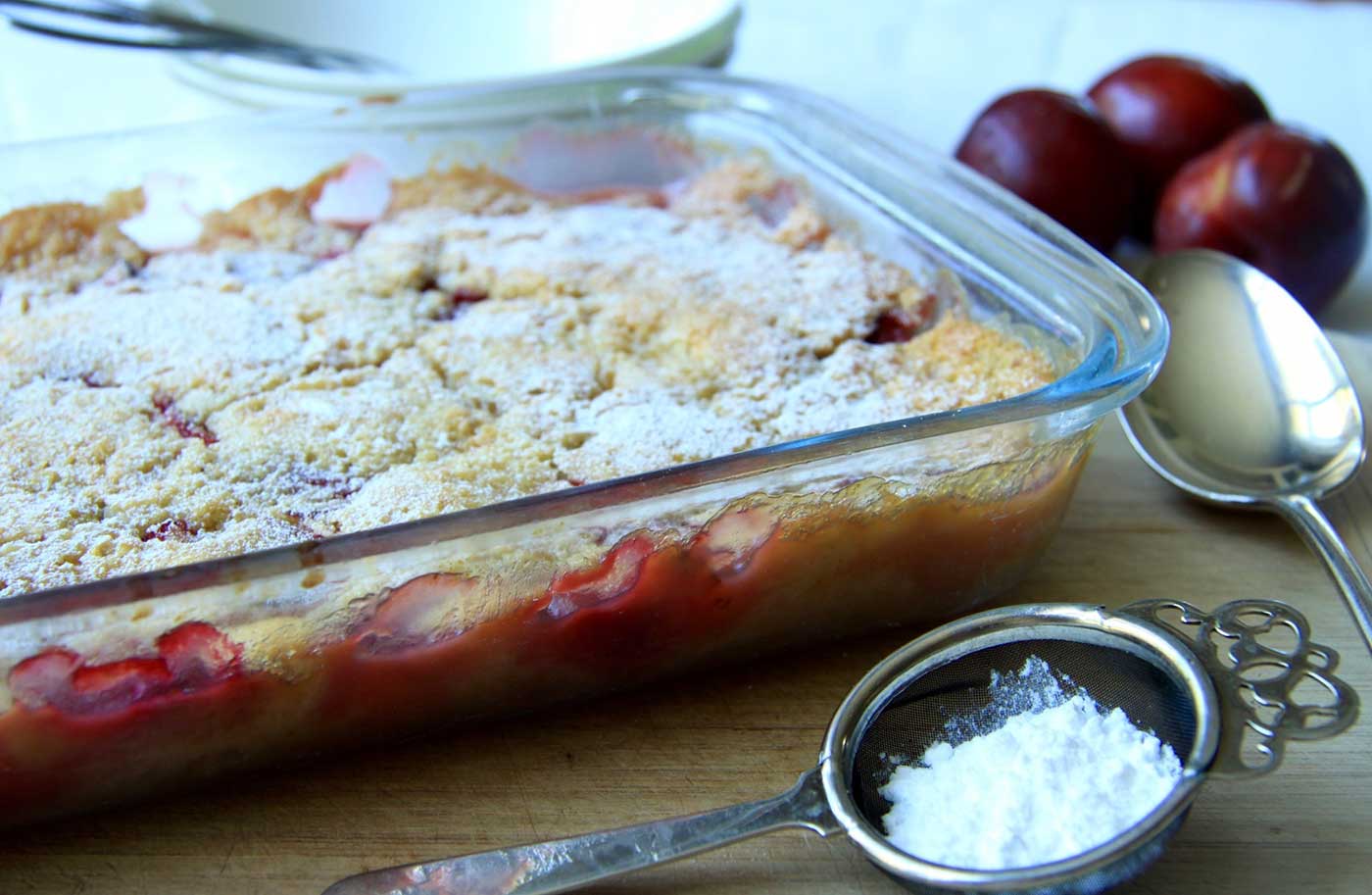 Fresh or canned plums are perfect for this easy self saucing plum pudding…
I'm not sure if I've mentioned the treasure trove that is Kevin's parent's garden before, but it's full of nearly every fruit and vegetable you could possibly imagine. After spending two years in Europe in an apartment with no garden it has been fairly exciting to walk outside the house here to find that it's raining plums, grapefruit, lemons, tangelos (and much more to come) every day. The fruit that is in most need of using currently, are the plums. During this time of the year, there are always more plums than Kevin's parents know what to do with and they often give bags away, make sauces and stew them. With the excess of plums, I couldn't help but find a way to bake with them, so I made this easy self saucing plum pudding for dessert last night.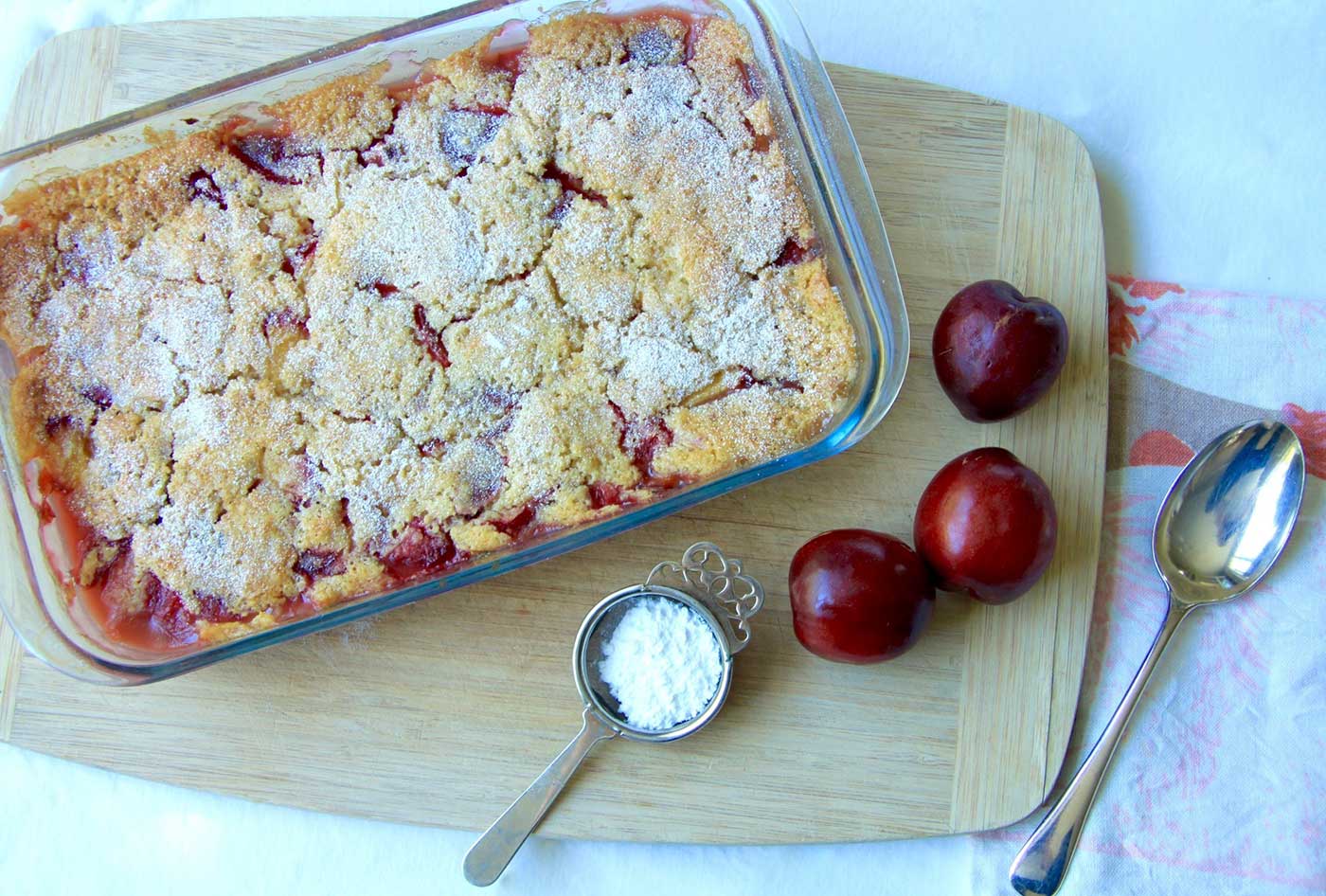 I've only ever made chocolate self saucing pudding and banana butterscotch pudding before, so I was intrigued to see how my experiment of this one would go. I was pleasantly surprised by the result and thus thought you might like to give it a go too.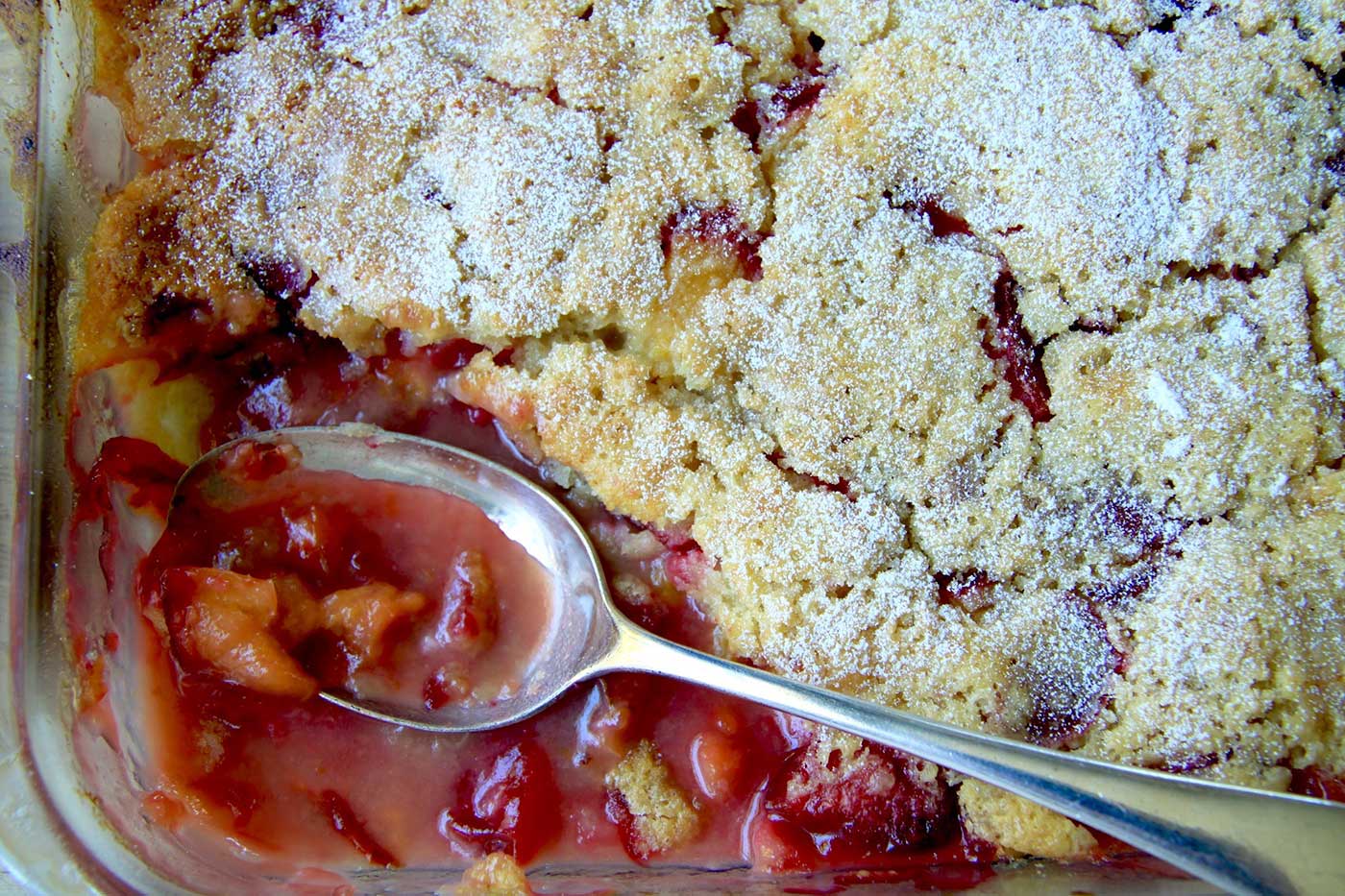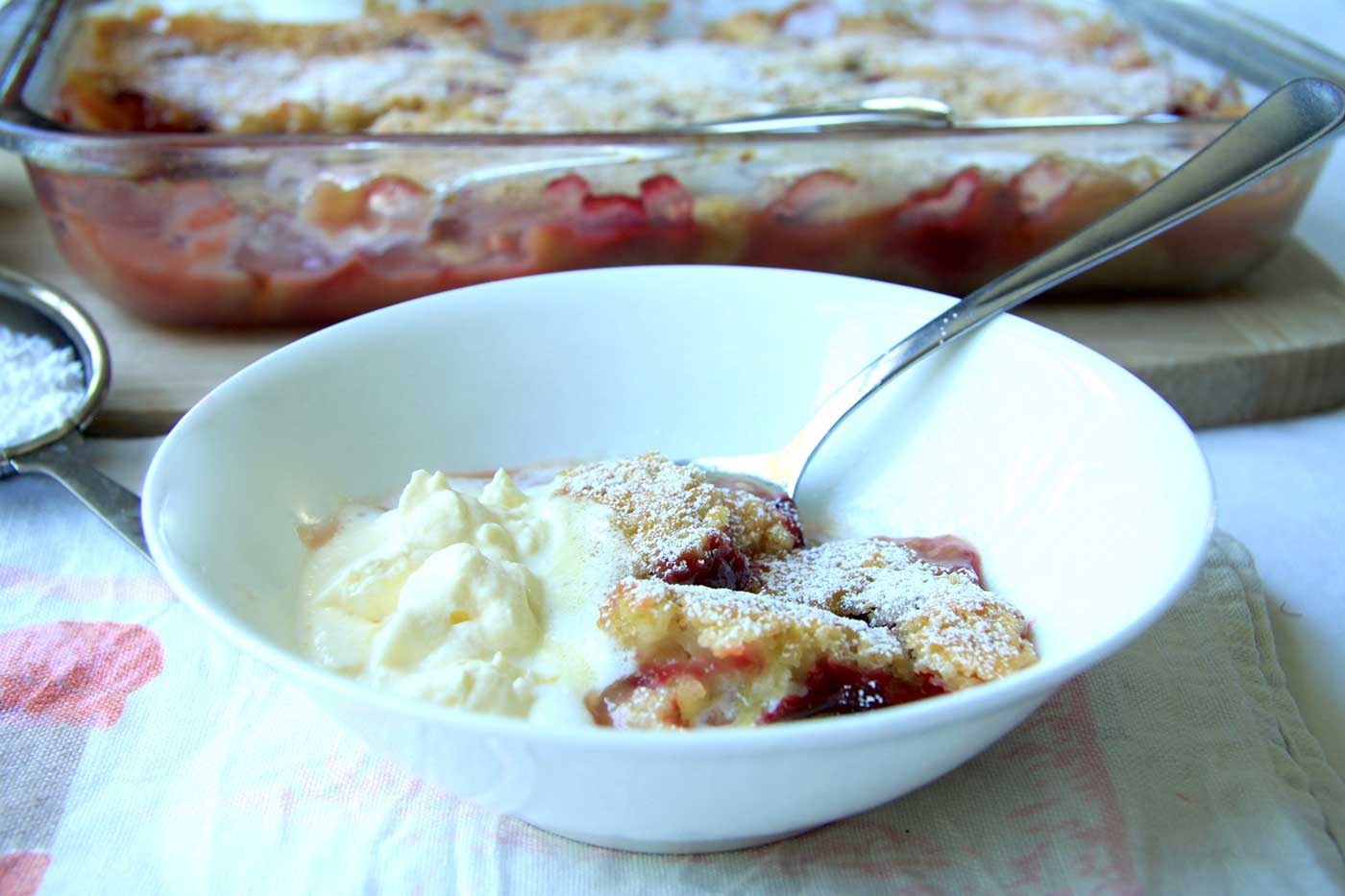 The pudding is made from an airy light sponge which has a crunchy top, soft and fluffy middle and gooey base where it submerges the saucy plum syrup. The tartness of the red and yellow plums compliments the sweetness of the sugar perfectly. We served our easy self saucing plum pudding with fresh cream, but vanilla ice cream would also be a great accompaniment.
Normally I think of self saucing puddings to be more of a winter dessert, but I don't think there should be any hard fast rules about these things! If you can't get your hands on fresh plums, 1 large can of plums will work perfectly too. I used a combination of Black Doris plums and cherry plums, but any plum variety will work just fine.
YOU MIGHT BE INTERESTED IN