BASE INGREDIENTS
130g (1 + 1/2 cup) cookie crumbs (e.g. BeBe, Digestive biscuits, Graham crackers, etc.)*
90g (just over 1/3 cup) butter, melted**
2 tablespoons cocoa powder
TOPPING INGREDIENTS
600g cream cheese, at room temperature
280g (1 1/4 cup) castor sugar
2 tablespoon cocoa powder
1/2 teaspoon salt
2 teaspoons vanilla
3 eggs, at room temperature
90g (1/3 cup) sour cream, at room temperature
200g dark chocolate, melted
200g (about 3/4 cup) cream (40%), whipped
METHOD

Instructions
1. Line the bottom of a 9 inch (23cm) spring-form cake tin with baking paper and grease the sides with butter or oil. Preheat the oven to 160C (325F).
2. Combine cookie crumbs, butter and cocoa powder. Mix until combined then press into prepared tin.
3. In a large bowl, mix cream cheese, sugar, salt and cocoa powder together with a spoon until smooth (do not use a mixer). Beat in 1 egg at a time (by hand), making sure each egg is well incorporated (be careful not to over-mix). Add vanilla, sour cream and chocolate and continue mixing until combined.
4. Pour chocolate cream cheese mixture over the cookie crumb base and place in oven along with two oven-proof ramekins of water. Bake for 25-30 minutes or until the edges of the cheesecake come away from the cake-tin and the center is 'jiggly'. Turn the oven off and leave the cheesecake in the oven for at least an hour with the oven door ajar. Once the cheesecake has completely cooled, remove from the oven and refrigerate for at least 4 hours (or overnight).
5. Transfer the cheesecake onto a serving plate and top with the whipped cream plus a sprinkling of chocolate shavings and cocoa powder if desired.
NOTES
* To get cookie crumbs, either blend them in a food processor or place them in a bag and bash them with a rolling pin.
** Depending on what cookies/crackers you use, you may need more or less butter. Add enough butter until you reach 'wet sand' consistency. I used BeBe crackers.
By Sarah Sears


PRO TIPS, TRICKS & EXTRAS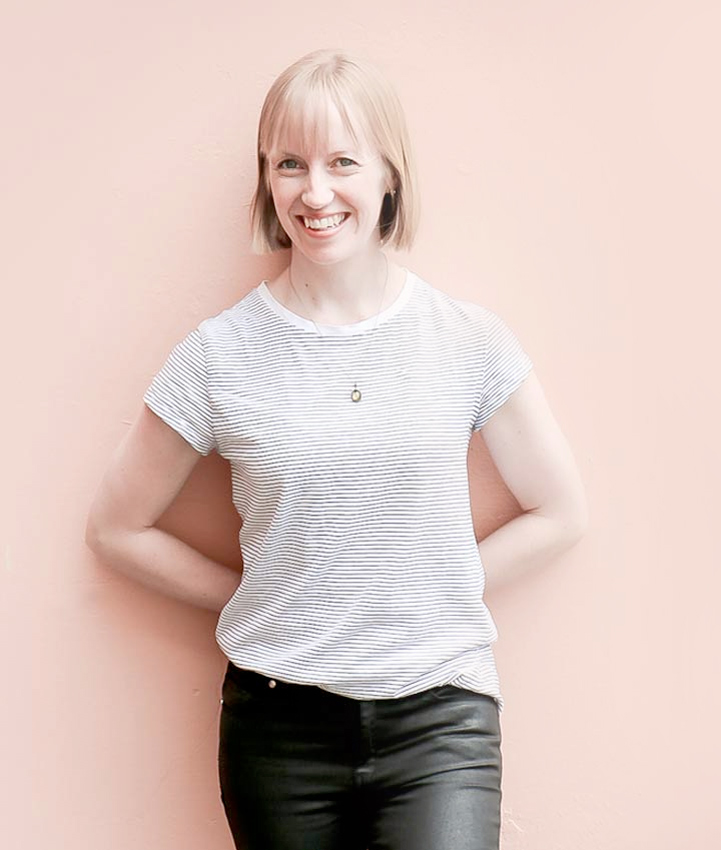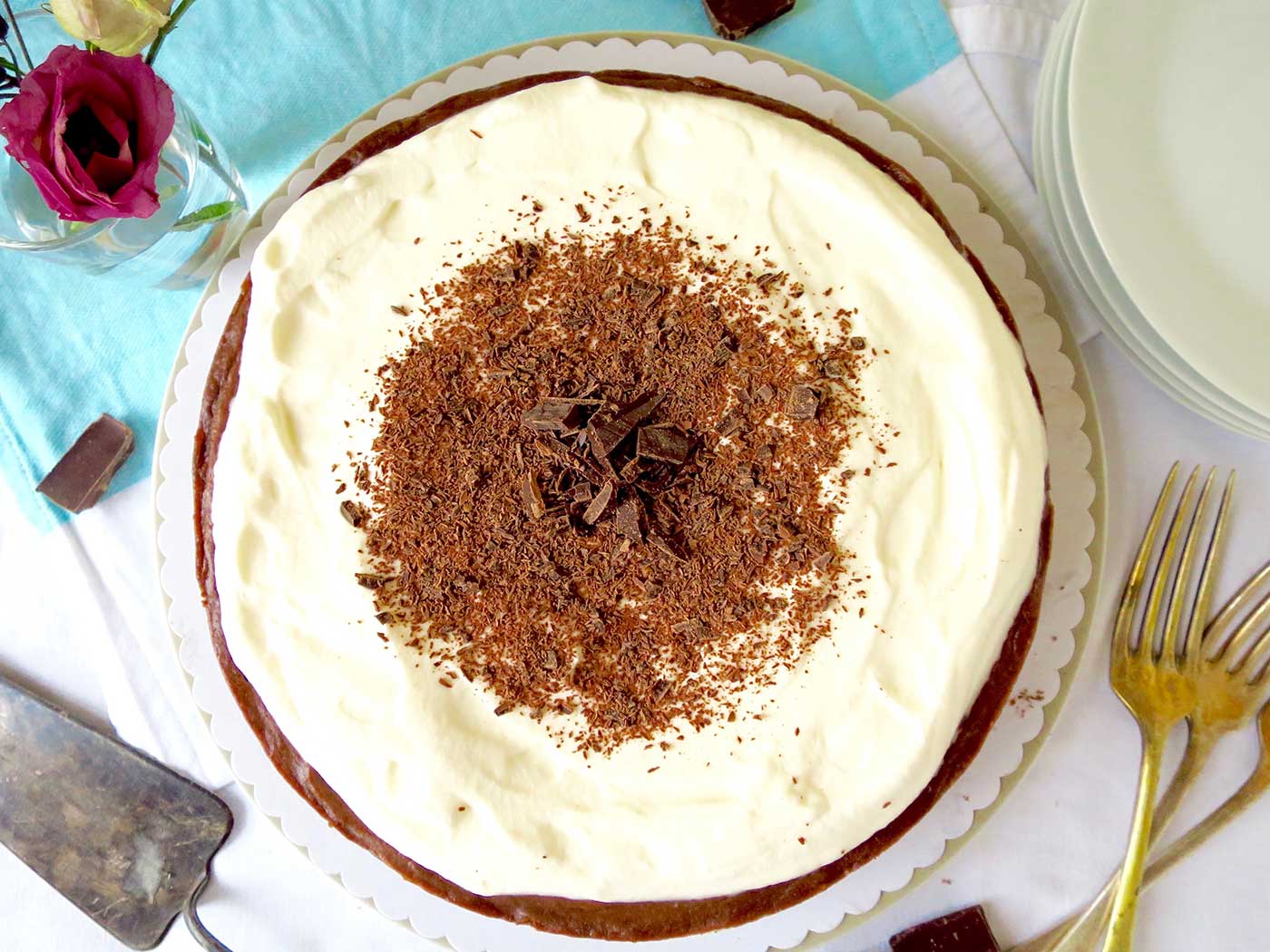 A super delicious yet super easy chocolate cheesecake!
This velvet chocolate cheesecake passes all the tests for flavour, texture and elegance. It deserves to be served at your next fancy dinner party for sure!
And the best part? It's so quick and easy to throw together!
It seems that a lot of you share my love for this easy cheesecake recipe. I thought it would be rude not to go and make another one for you, so decided to make a rich and decadent velvet chocolate cheesecake.
Oh yes I did.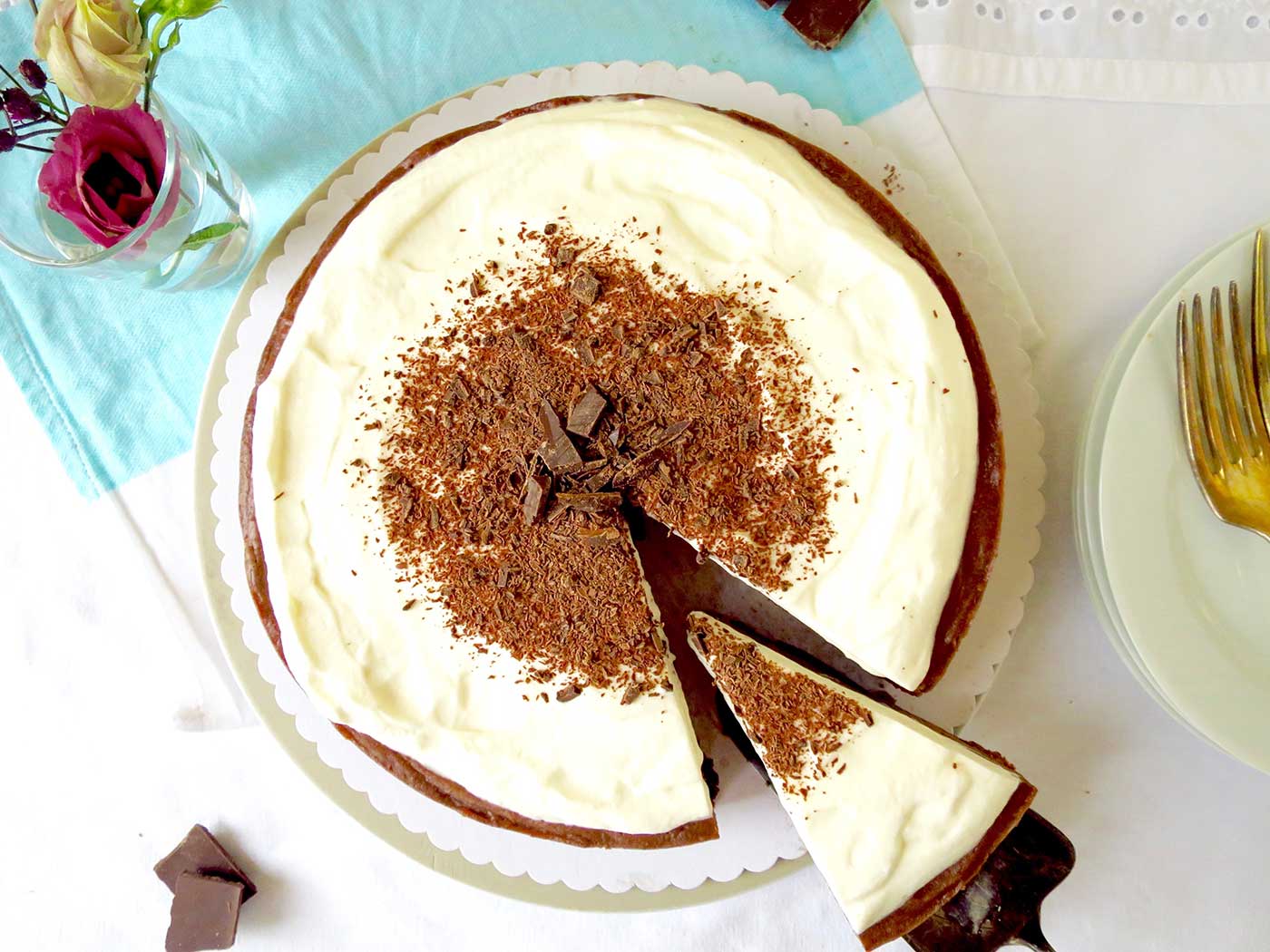 This cheesecake is so creamy and dreamy that it melts in your mouth with every bite. It is topped with freshly whipped cream which cuts through the richness of the velvety chocolate just perfectly. I think you're going to love it! Especially all of you chocolate addicts out there, boy are you in for a treat.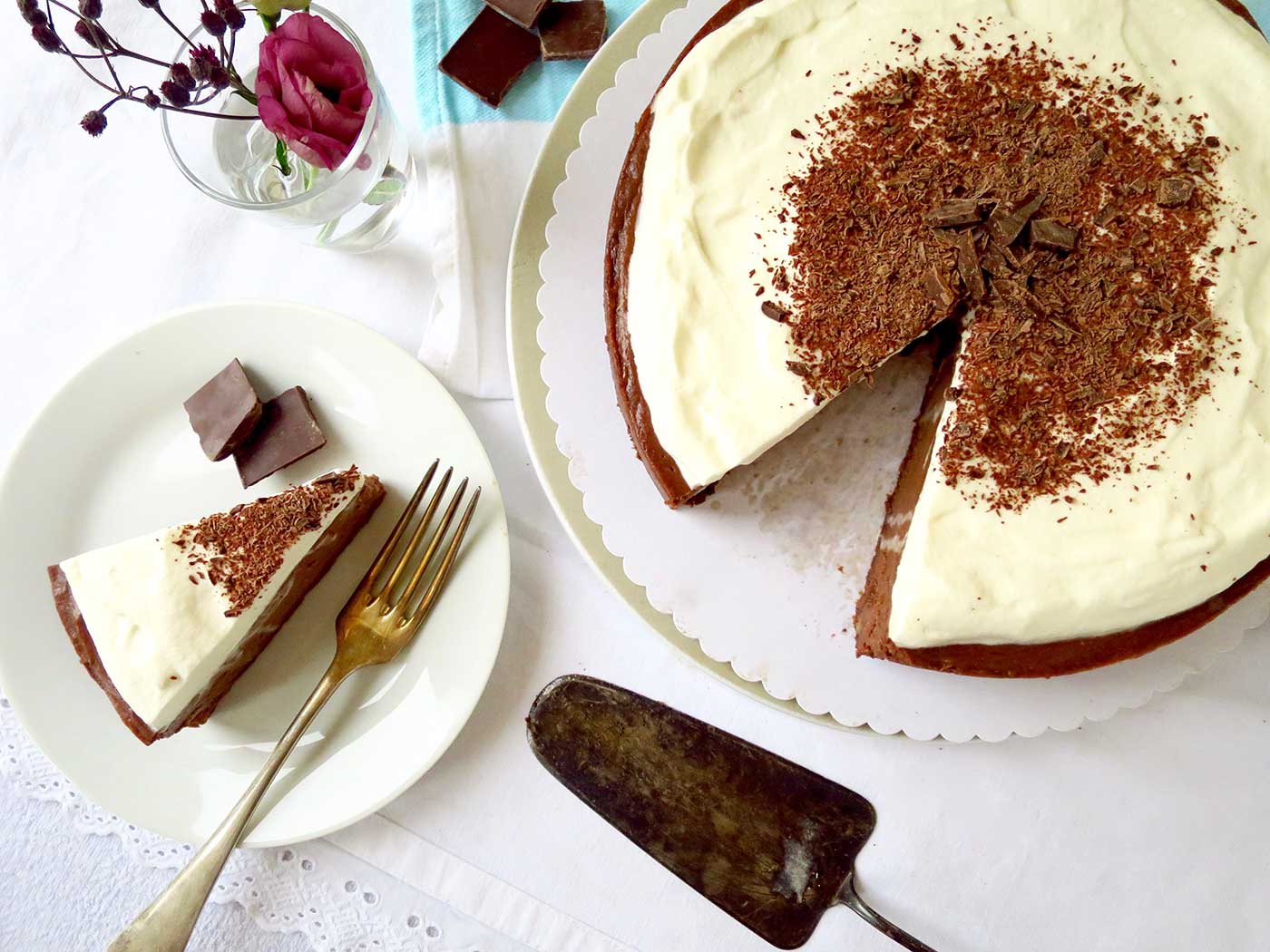 It's also just as easy to prepare as the lemon cheesecake recipe and there are still no electric beaters or water baths in sight (that's great news for those of us who are scared of water baths!).
If you need a recap on cheesecake baking secrets, have a quick read here.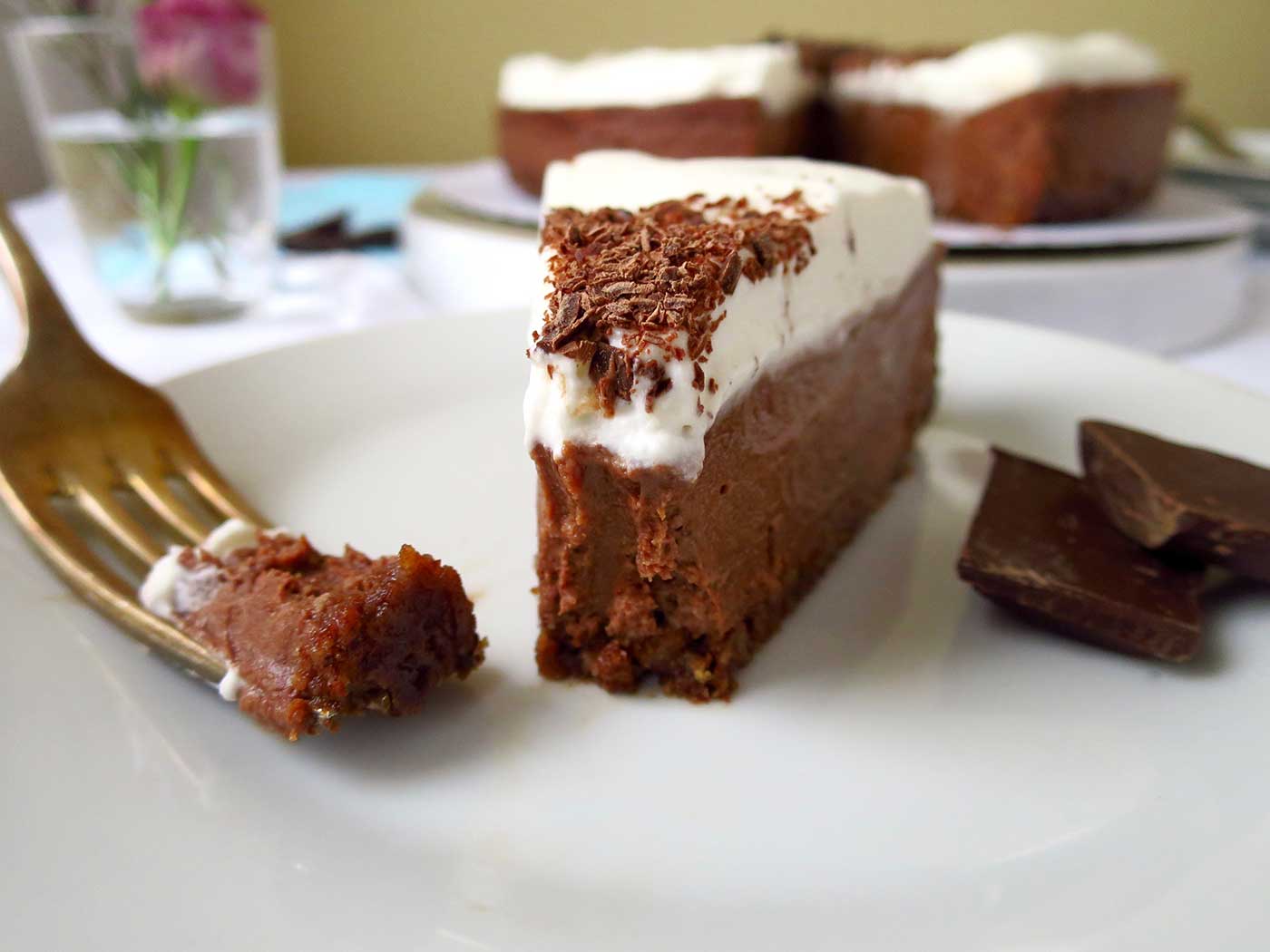 YOU MIGHT BE INTERESTED IN