CHOCOLATE  MERINGUES
3 egg whites
180g (3/4 cup + 1 tablespoon) castor sugar
1 teaspoon vanilla extract
1 teaspoon cornflour
1/2 teaspoon white vinegar
3 tablespoons cocoa powder (dutch or natural)
TOPPING
500mls (2 cups) whipping cream
2 teaspoons vanilla extract
3 oreo cookies, crushed
Pebbles, Mini Easter eggs, and/or any pastel colour sweets, crushed
METHOD

1. Preheat oven to 130C (265F) and line a baking tray with baking paper. In a medium size bowl, place the egg whites and beat with a hand held or stand mixer (with the whisk attachment on) until soft peaks form (about 1-2 minutes).
2. While whisking continuously, gradually add the sugar, one tablespoon at a time until it is stiff, satiny and shinny. Whisk in the vanilla, cornflour, white vinegar and cocoa powder until just combined.
3. Using a piping bag with nozzle of your choice (I like to use a 1cm plain round tip or a 1cm star tip – the rose tip will give you a textured, ribbing effect). Pipe 8 nests (3cm apart) onto the prepared tray, and using the back of a spoon, make a dent in the center of each one (this makes a little 'crater' for the cream and toppings).
4. Bake for 25 minutes. Turn the oven off with the door slightly ajar and allow the meringues to cool completely. Whilst the meringues are cooling, add the vanilla to the cream and whip the cream with until it is thick and begins to form soft peaks. Dollop generous helpings of cream on top of the meringues and sprinkle over oreo crumbs and desired sweets and serve.
Notes
These are best eaten on the day they are made.
By Sarah Sears


PRO TIPS, TRICKS & EXTRAS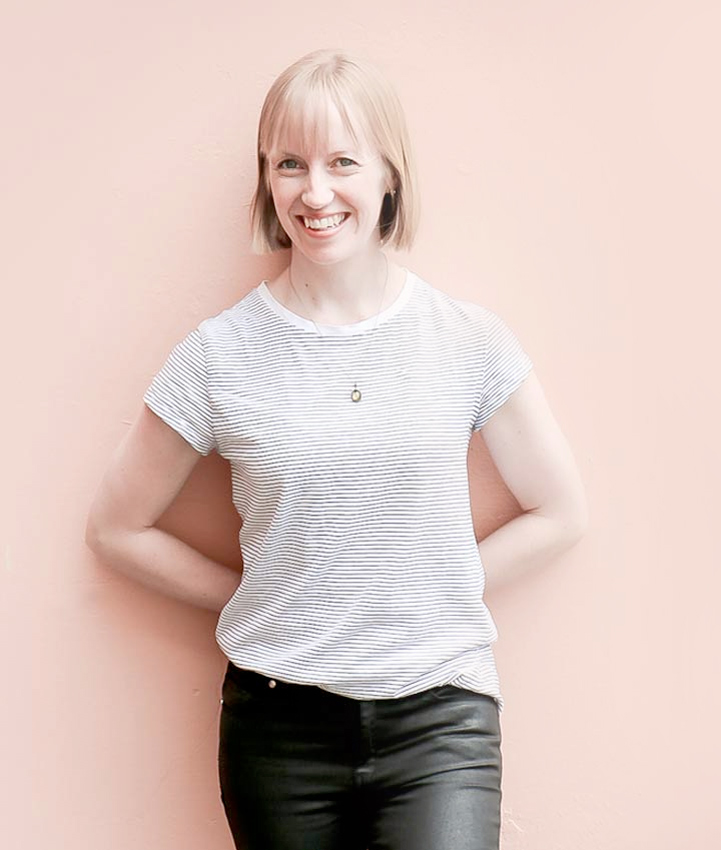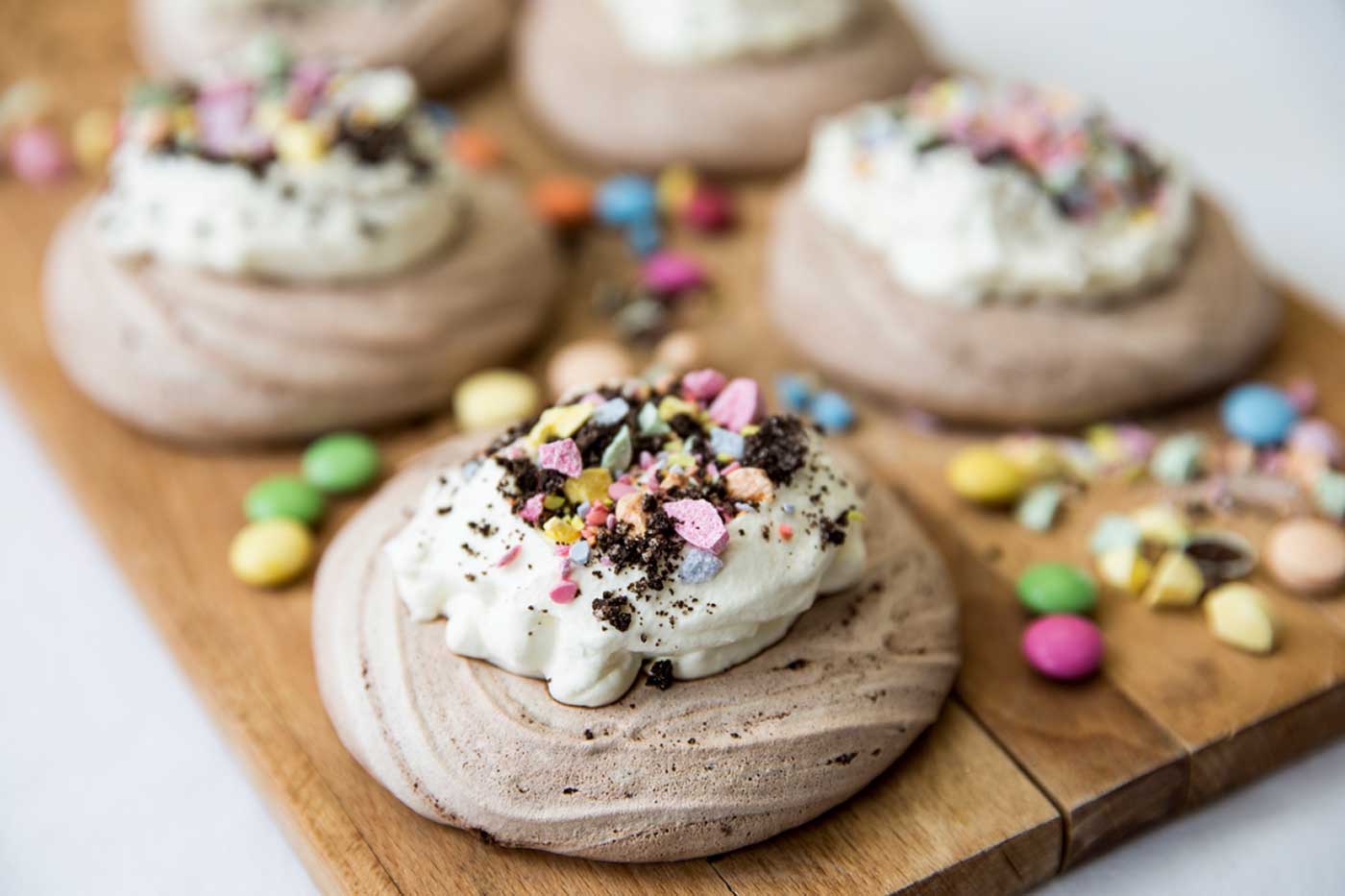 A chocolate meringue 'nest' topped with whipped cream, oreo cookie crumbs and crushed sweets.
What are your memories of Easter as a child?
Painting hollow eggs? Eating way too many chocolate eggs?
Growing up, Easter in my household consisted of going to church, having a roast lunch with family and then going outside to find chocolate Easter eggs wrapped in shiny paper (the giant hollow eggs with cadbury cream eggs inside were my favourite). Here in the Czech Republic children enjoy painting eggs and eating chocolate too, however boys eat the chocolate and girls paint the eggs. They have a ritual each year which involves boys knocking on girls front doors, holding a 'whipping stick' (made from pussy-willow) in their hand. When the girl answers the door, the boys 'whip' them with the sick and in return they are given a painted egg and/or chocolate before moving on to the next house. It's kind of like trick or treating except the girls don't get any treats, they give them away. Whipping the girls with the stick is believed to give them health, beauty and youth. It's an interesting ritual to say the least, huh?
Whether you're male or female, I have the perfect treat for you this Easter – whipping is only required for the cream 😉 . It involves chocolate marshmallow meringues topped with the pastel colours of Easter (which symbolises new life new by the way) and they're oh-so-pretty.
Don't you think?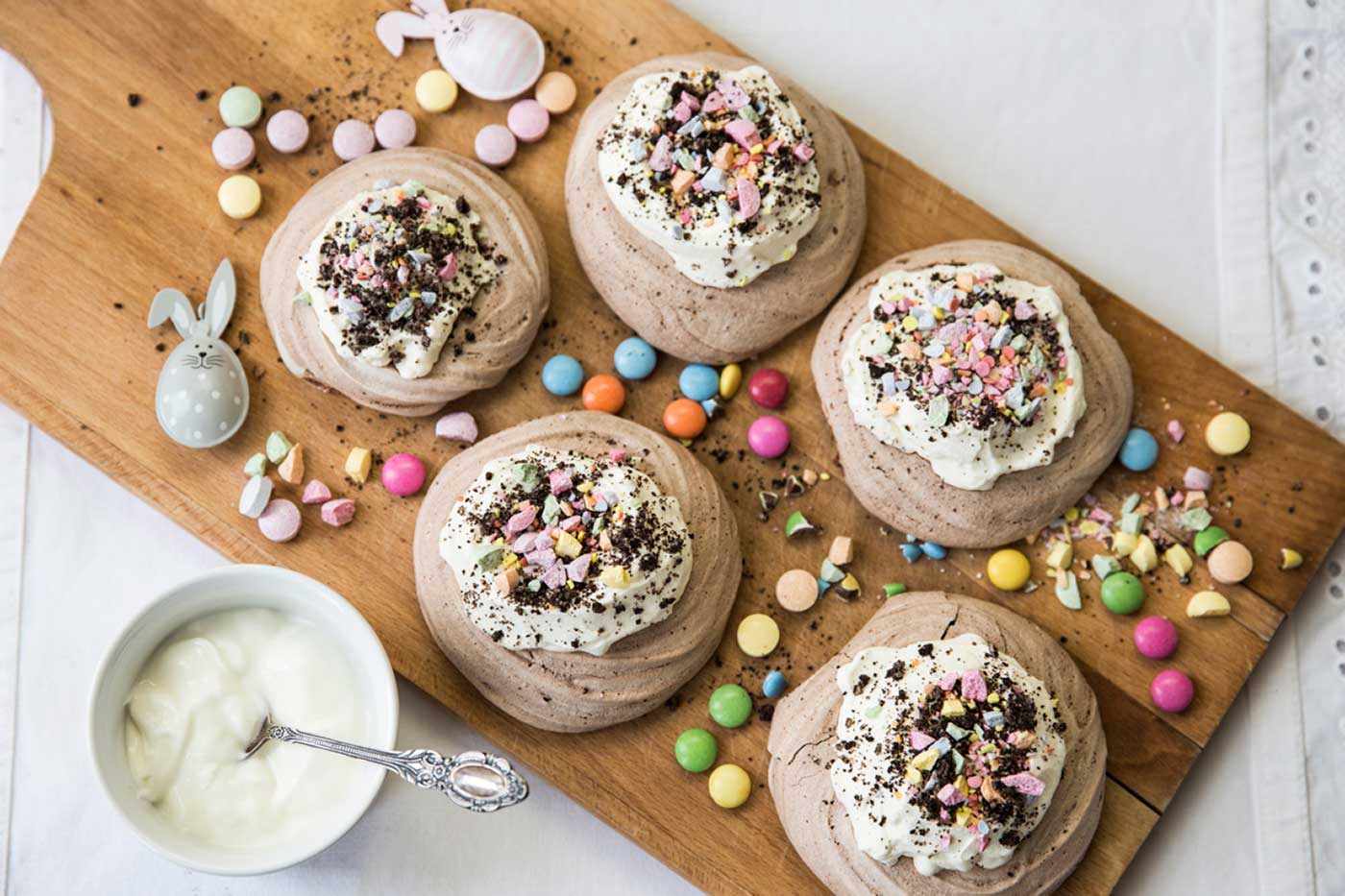 …and they don't just look pretty, they also trump other meringues (at least in my humble opinion) in taste and texture. Most meringues I've tried in the past are dry and hollow and don't have much taste. These ones however have a crunchy exterior with an ever-so-gooey marshmellow center that melts in your mouth. Hello deliciousness!
These meringue nests can be made and eaten all year round, but they do fit the bill for this Easter, that's for sure. You can decorate them with whatever you like/have on hand – I used freshly whipped vanilla cream, topped with dustings of oreo cookie crumbs and crushed sweets. You could use mini Easter eggs on top, fresh fruit, chocolate, nuts, sprinkles, etc. etc., the options are limitless really. You could also make one giant meringue (pavlova) and decorate as desired for a festive dessert feature. However you make them, I guarantee they will be a hit and your friends and family will love you for them. Also if you have children, they are going to have a lot of fun helping you make these!
How to make Meringue Nests:
We start by making a fluffy-marshmellow-chocolate meringue which involves gradually beating sugar into slightly beaten egg whites until thick and glossy. From here we fold in some cocoa powder, vanilla, cornflour and vinegar (this helps with the marshmellow-melt-in-your-mouth texture) and place the mixture in a piping bag and pipe our rounds for the nests.
You can either make the hole of the nest with a back of a spoon at this stage (by making a small dent in the middle) or do it after they are baked for a more cracked, rustic look like this: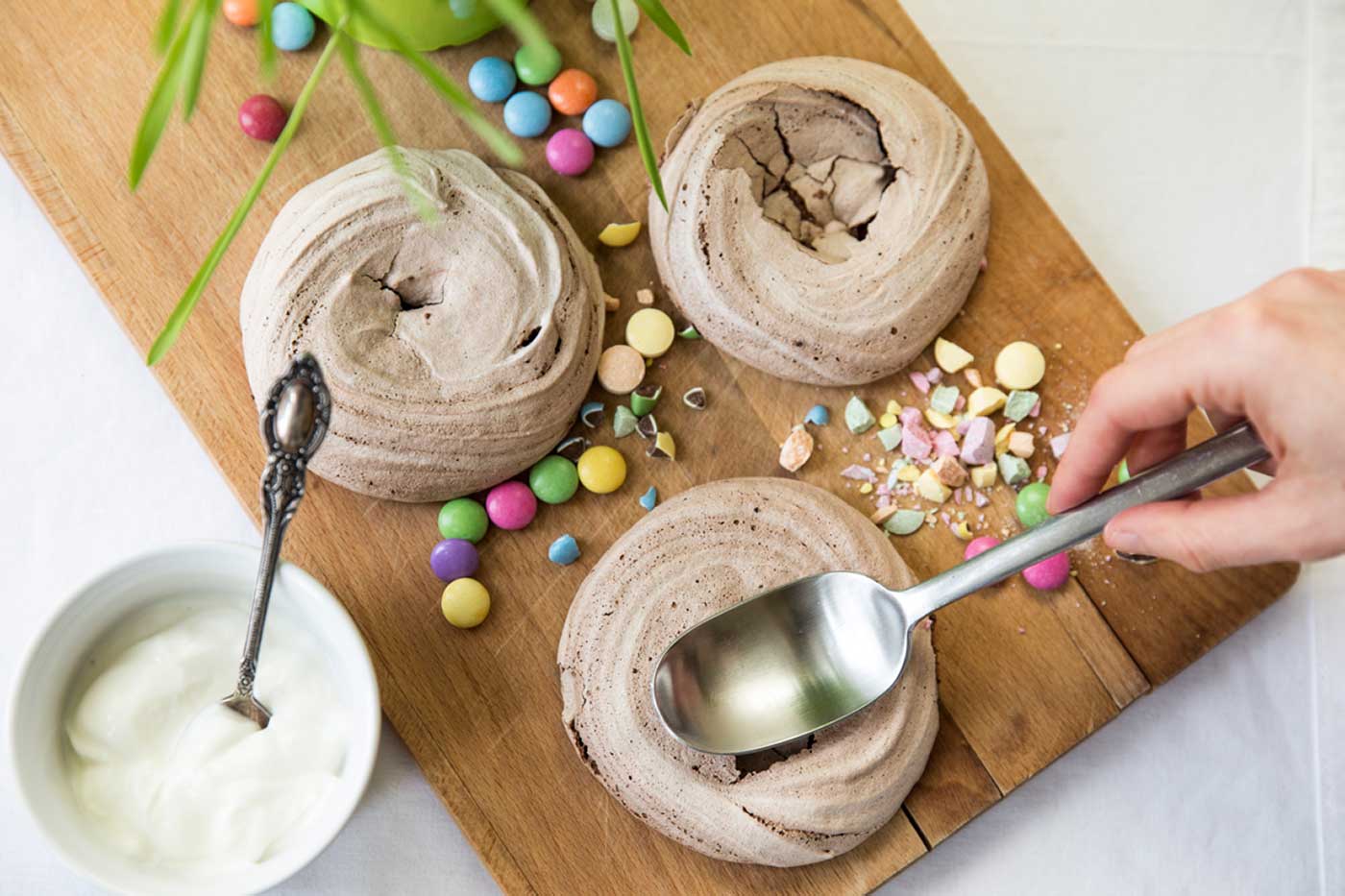 From here all you need to do is whip up some cream and decorate as desired – how easy is that!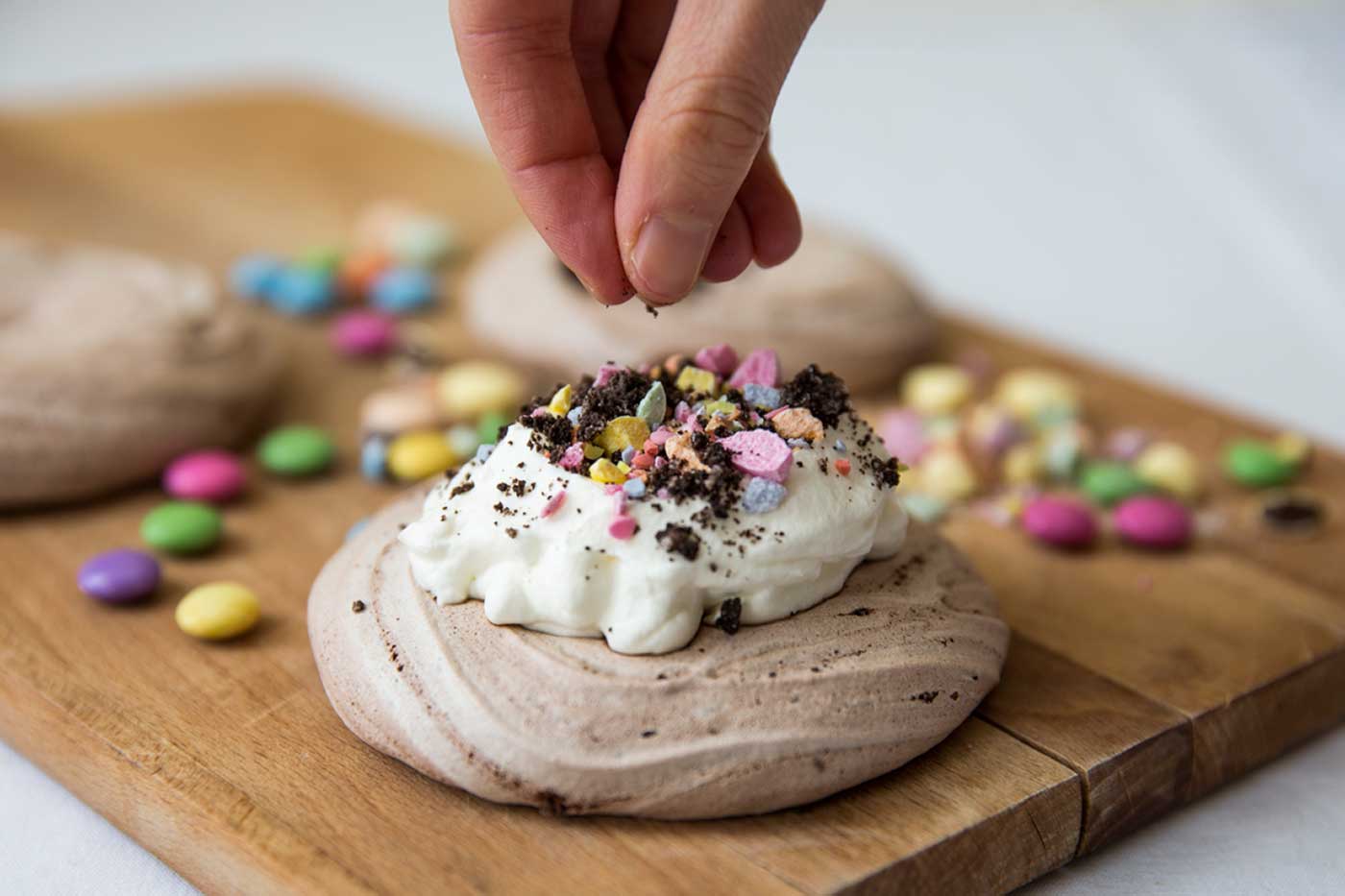 Photo credit for these goes to my friend Andrea Krawchuck (isn't she good?).
However you celebrate Easter (if you even celebrate it at all), I hope you enjoy a nice weekend filled with lots of sweets and good company.
I'm going to be eating my Easter eggs in Germany this year – very excited about that. 
Auf Wiedersehn and a very happy Easter to you!
xx
YOU MIGHT BE INTERESTED IN