INGREDIENTS
320g (3 cups) wholegrain oats
120g (1 cup) rolled oats
1/2 teaspoon ground ginger
1 teaspoon cinnamon
1/2 teaspoon salt
60g (1/2 cup) sunflower seeds
90g (1/2 cup) hazelnuts, chopped (and/or almonds)
60g (1/3 cup) canola oil
80g (1/3 cup) maple syrup
1 teaspoon vanilla extract
80g (1 cup) shredded coconut
50g Dried Feijoas, roughly chopped or other dried fruit of choice (e.g. cranberries, apricots, rasins etc.)
METHOD

1. Preheat oven to 170C (340F) and line a large baking tray with baking paper.
2. In a large bowl, combine oats, ginger, cinnamon, salt, sunflower seeds, nuts and coconut. Stir well until incorporated.
3. In a smaller bowl, combine oil, maple syrup and vanilla extract. Add this to the dry ingredients and mix well until evenly combined.
4. Spread the granola onto prepared baking tray and bake for 25 minutes or until golden, stirring half way through cooking.
5. Cool completely on baking tray, then add dried feijoas.
Package in jars/bags to give away as gifts, or enjoy it yourself for breakfast/snacks!
NOTES
This granola tastes great when served with milk, greek yogurt and fresh feijoas! Granola will last up to 3 weeks when stored in an airtight container.


PRO TIPS, TRICKS & EXTRAS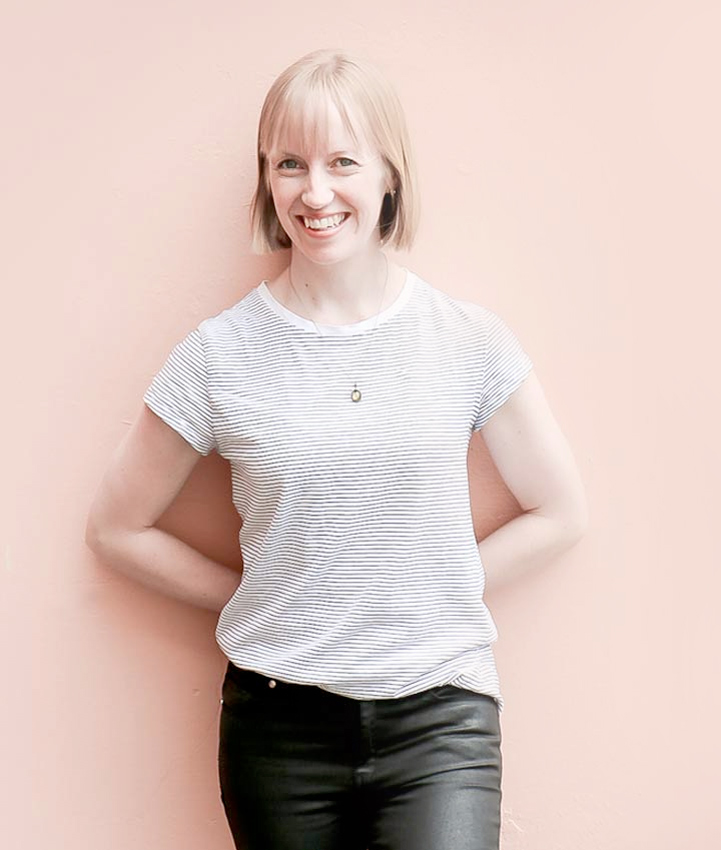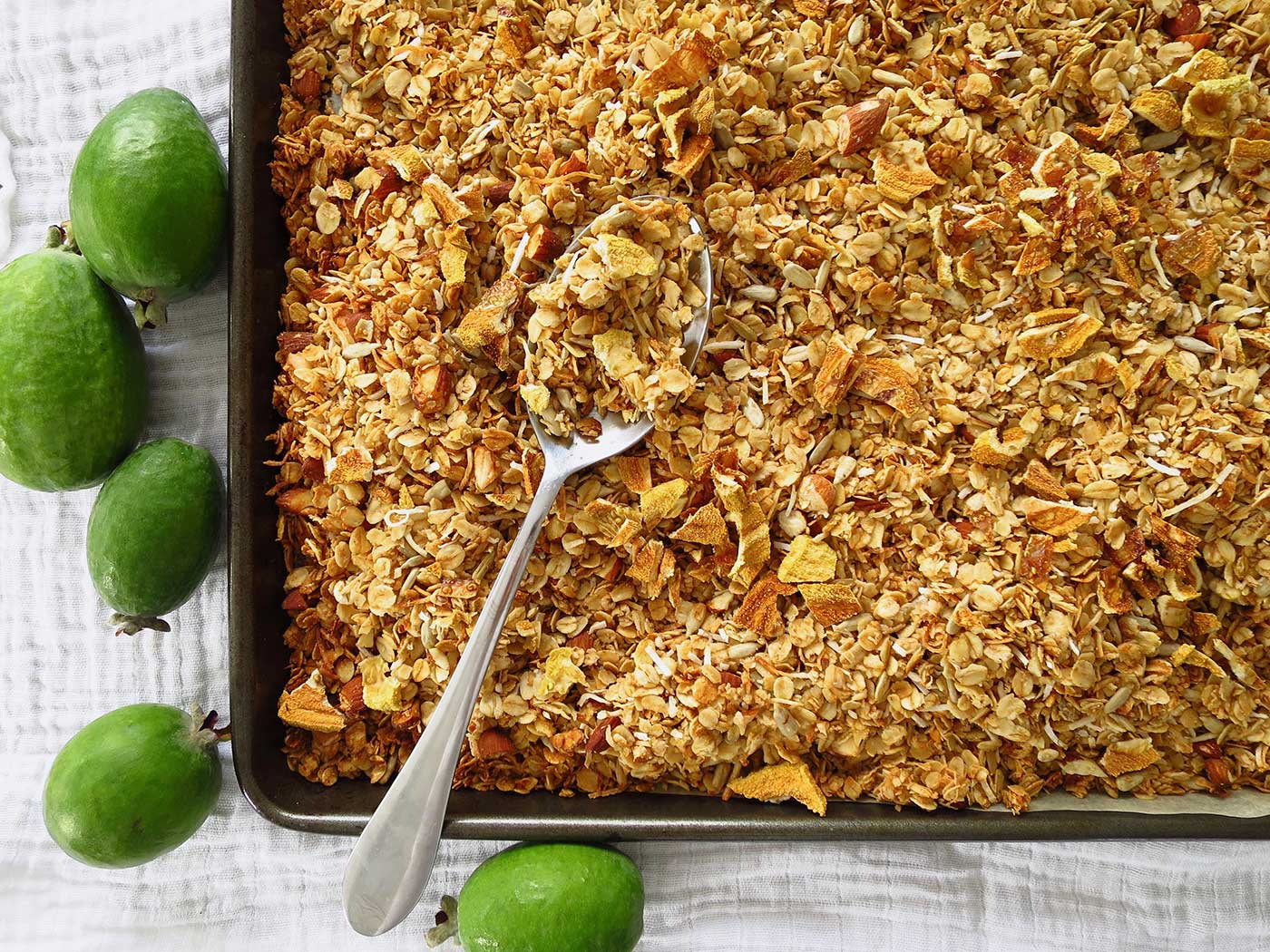 A deliciously crunchy and chunky feijoa and coconut granola, made with Little Beauties' dried feijoas.
It's feijoa season which means in my family, a lot of hard work. Well, mainly for my dad. He has a business called
Little Beauties
which makes delicious pieces of dried feijoa (and golden kiwi fruit), some are plain and some are dipped in white chocolate. They are the perfect little treat to eat all year round and because I can't get enough of them, I like to eat them in my breakfast.
So that's what I have for you this week – my recipe for feijoa and coconut granola.
And guess what?
This recipe has been featured alongside Little Beauties in Taste Magazine this month.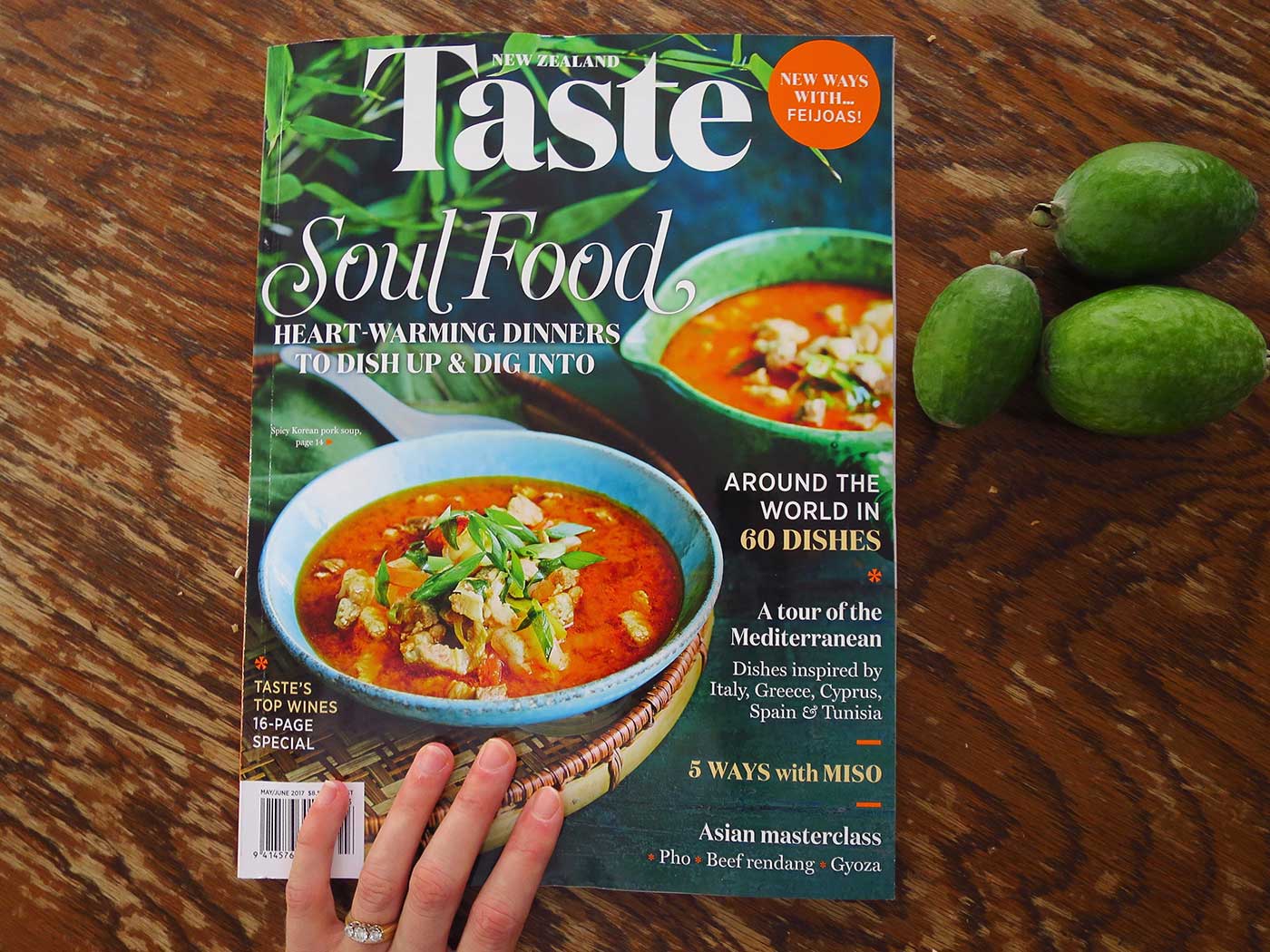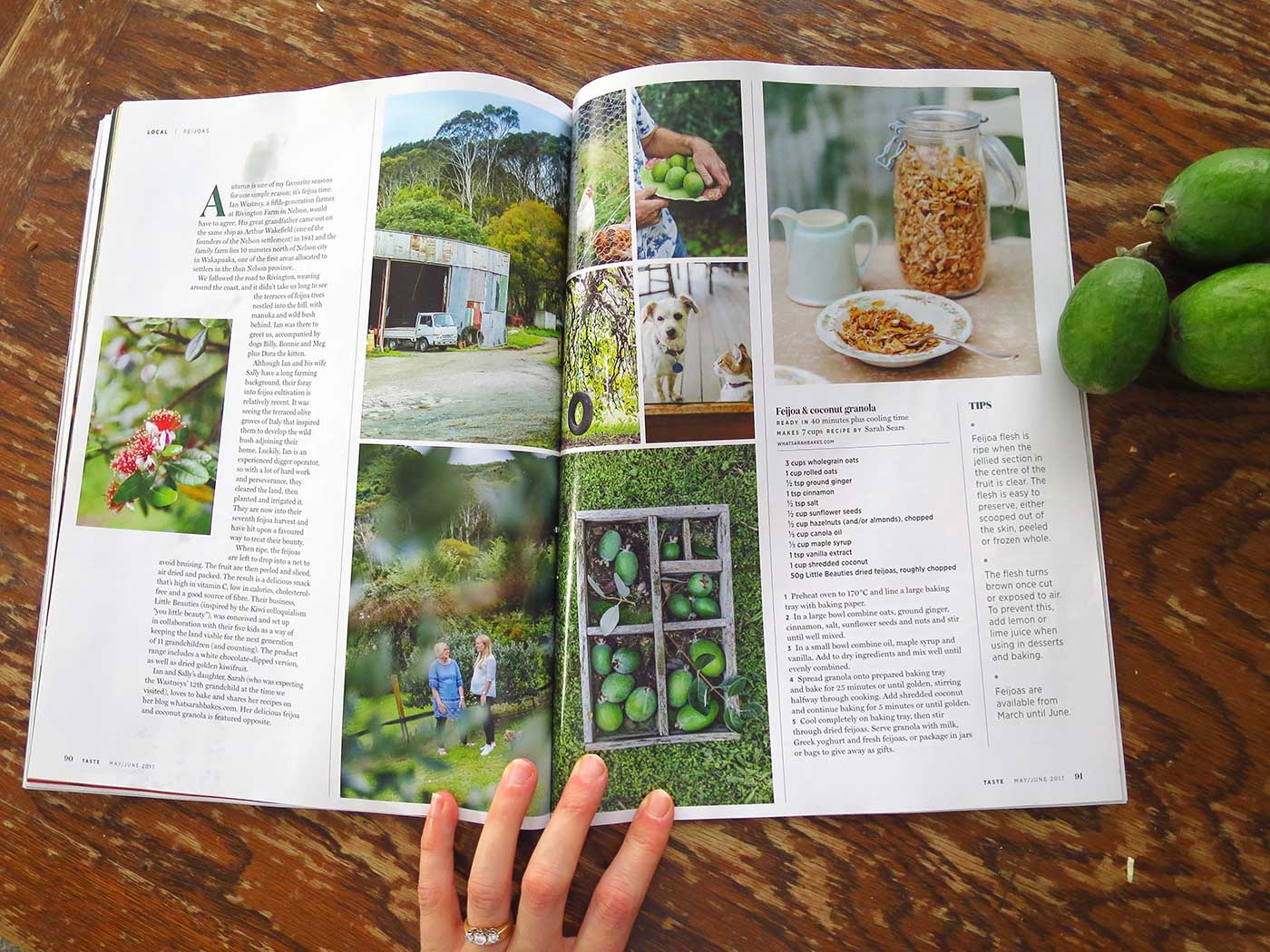 Hence, I thought I better share it with you too! I know I promised to give you the recipe for Pistachio cake, but I will post that next time (hope you don't mind waiting some more).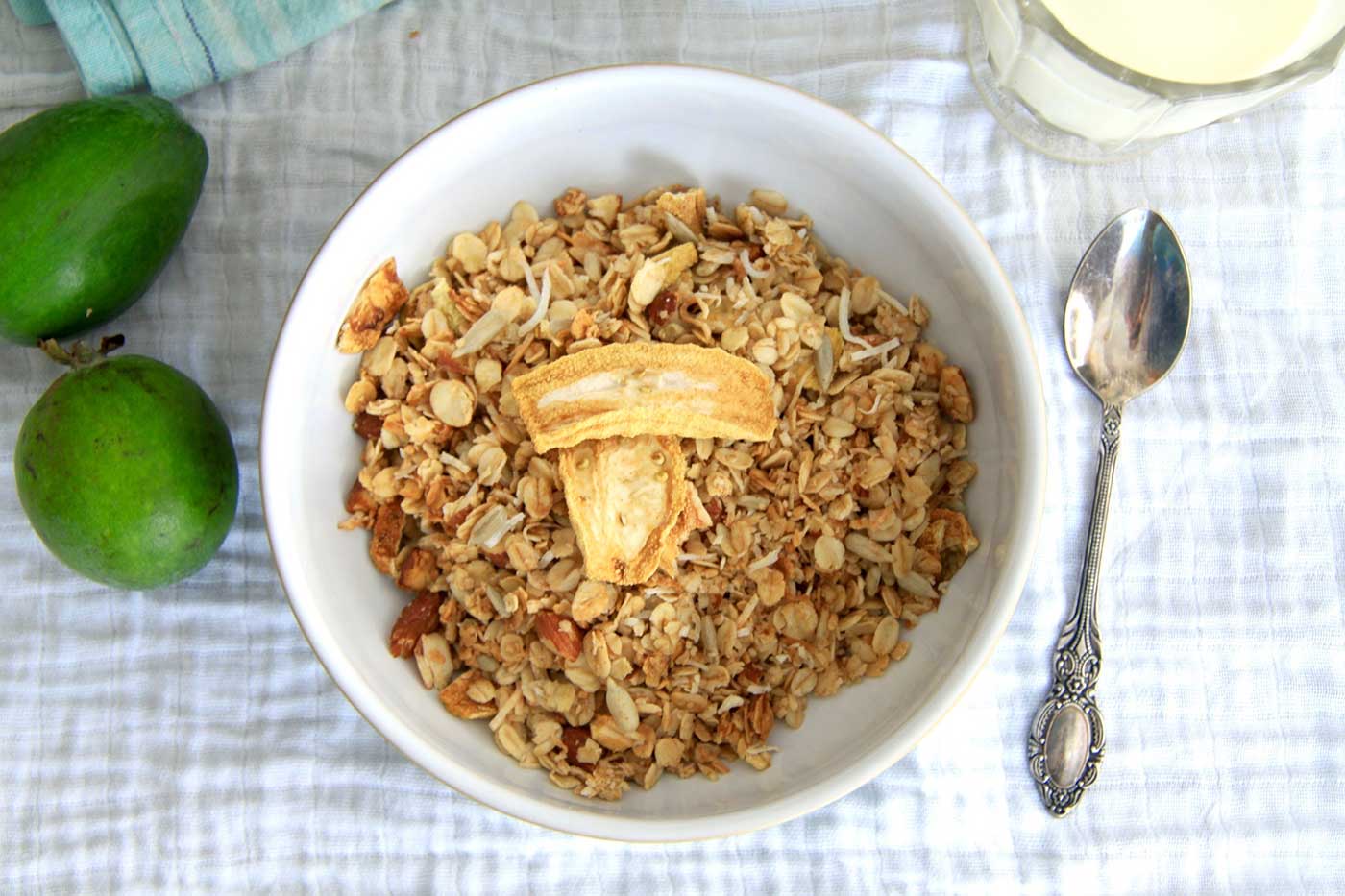 So, about this feijoa and coconut granola…
It's crunchy
It's spiced with cinnamon and ginger to create an earthy taste
It has just enough saltiness and sweetness to keep your taste buds satisfied
Even though my mum isn't a huge fan of feijoas (ironic as she and dad have a feijoa orchard), she is my number one fan of this granola. So much so that I had to pries her away from eating the jar of it you see here.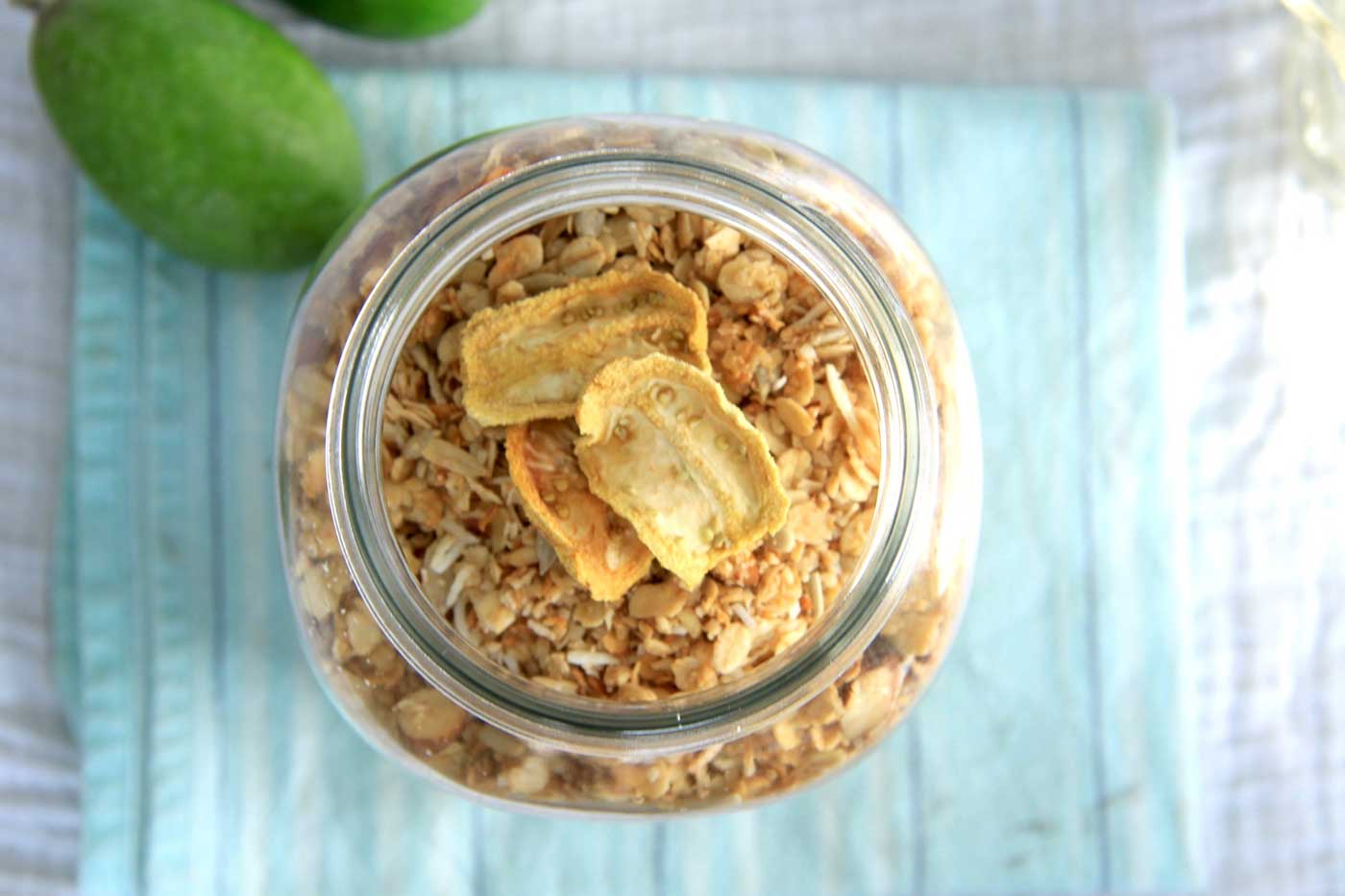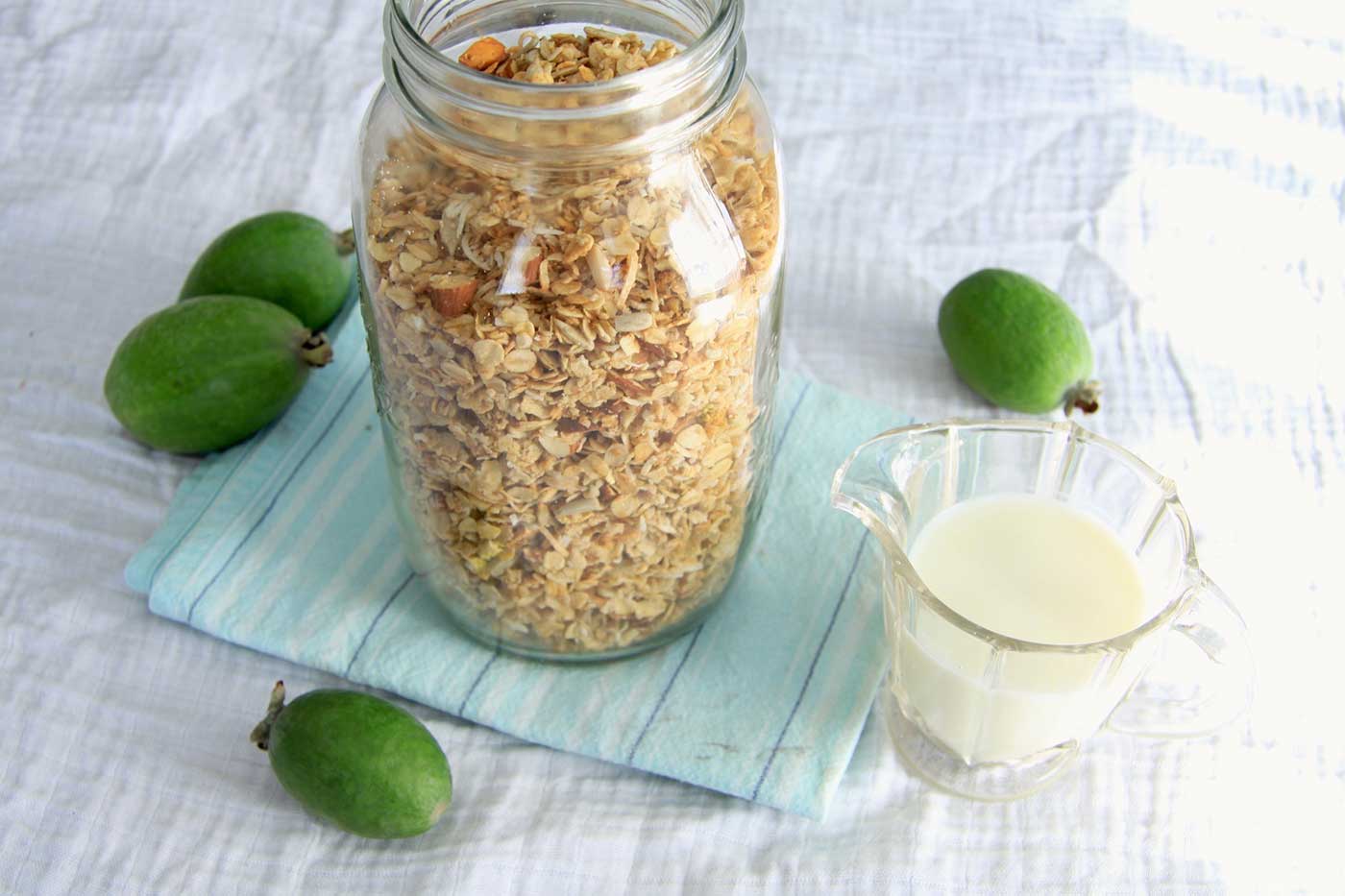 Note: If you can't get your hands on Little Beauties dried feijoas you can try making your own by peeling and slicing feijoas, then placing them in a dehydrator. Learn aobut dehydrating times here.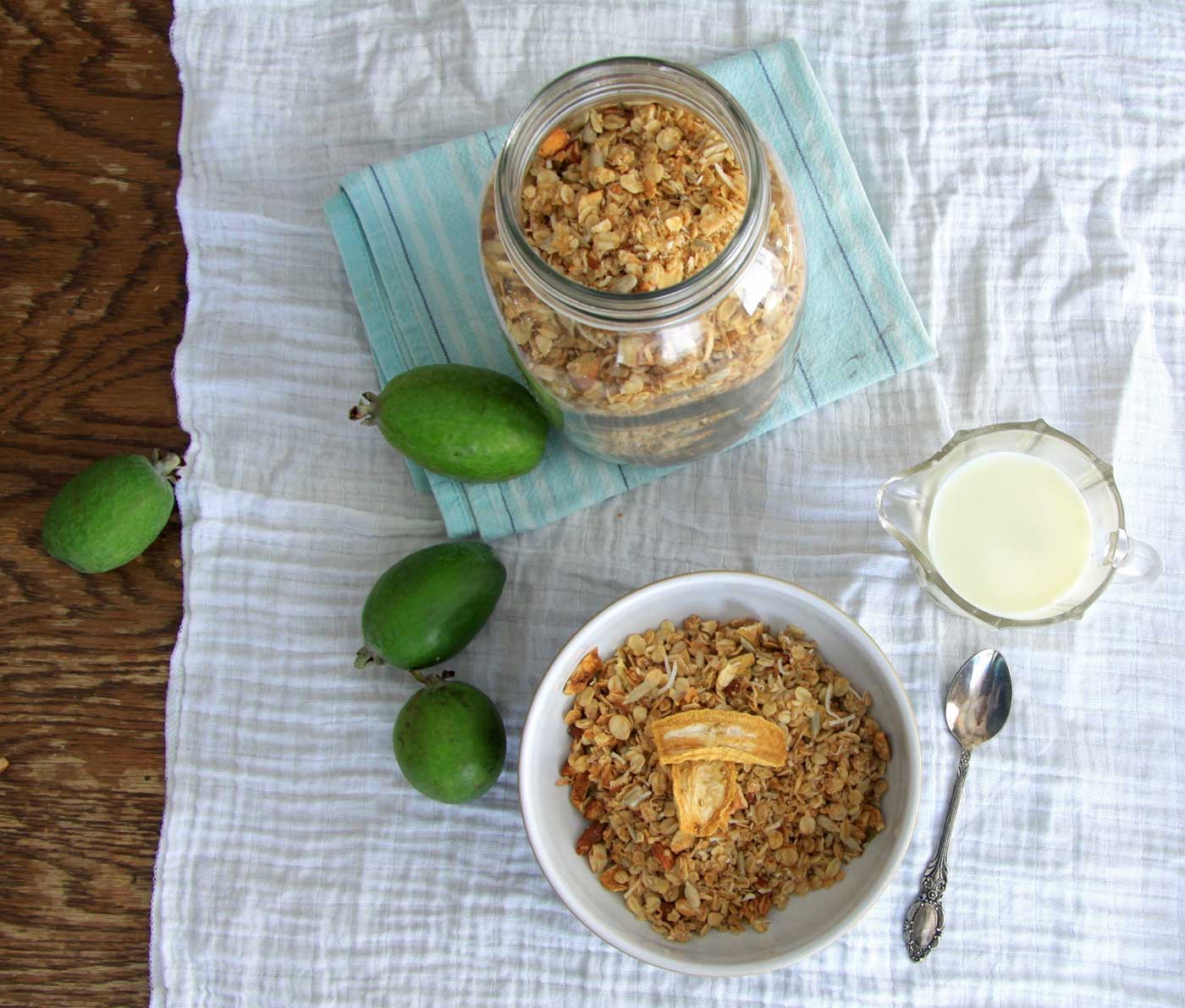 YOU MIGHT BE INTERESTED IN